Every Thursday, I spend my day with a fun two year old and an adorable 5 month old. Like any 5 month old, he gets cranky sometimes. The child is in love with music, even at 5 months. I found a certain artist that he loves- All Sons & Daughters. On any given Thursday, I listen to one of their albums a few times a day. At first, I never paid attention- I would tune it out. But the last few weeks I have let these songs wash over me.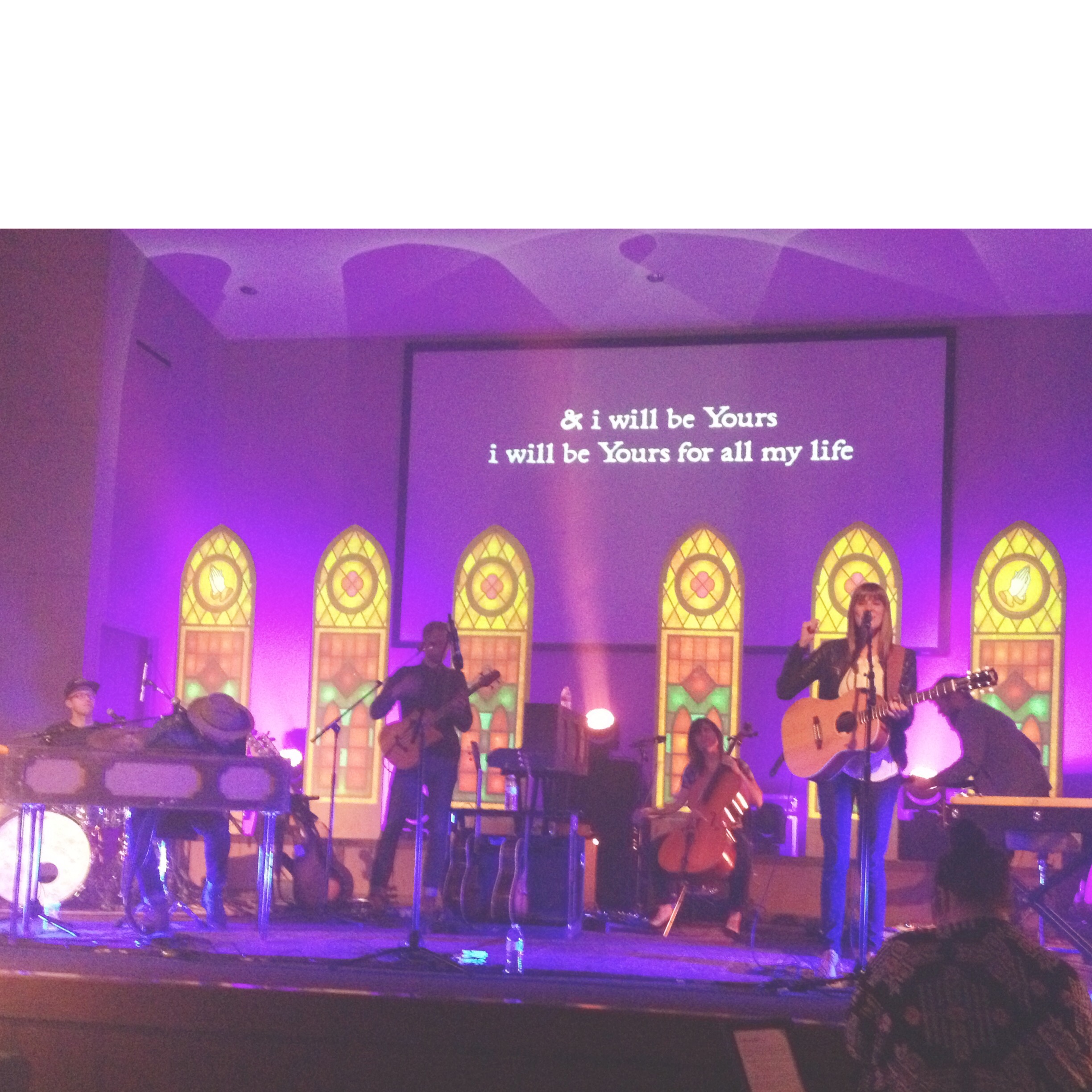 I've always loved ASAD; I've seen them multiple times in person. The CD I've been listening too is their title album from 2014. The CD includes Great are you Lord, God with us, Tonight, and Christ be all around me.
Recently the beauty of ASAD songs have really hit me. Their lyrics, the harmony..all of it makes up to be an incredibly power worship album. ASAD has an incredible gift for writing songs that embody all the things that we, as Christians, need to say-want to say.
If you're looking for a good worship album-look no further. ASAD has a folk, Indie vibe that creates beautiful songs that highlight the lyrics and vocals. While I consider them some of the best vocalist I have heard in a while-the shining star is their lyrics and their ability to paint a picture with their words. Just so you can see what I mean, below are a few of my favorite phrases from this album.
"All honor and glory, forever. From now till the end of the age."
"Above and below me
Before and behind me
In every eye that sees me
Christ be all around me."
"You restore my soul
I'm Yours alone
Oh King of glory
When dark gives way to light
Your hope will rise
Oh King of glory."
"You are here
You are holy
We are standing
In Your glory."
Next week I will be diving into one of my favorite songs and what God has been teaching and showing me through it. But for now, I just wanted to introduce you to ASAD! I really encourage you to check their music out. Be ready to fall on your knees in worship.
If you have heard of them, what's your favorite song? And if you hadn't, let me know if you like them now!