Hello lovely people; this weeks blog posts are a little different this week. Instead of our normal theme days, we have a fun collab today and a photo-shoot session on the blog for Friday. (Next week will be back to normal)
Today, I am sharing with you a new found love of mine. If you don't know, I am obsessed with hand-lettering and prints for my walls and room. I was given the incredible opportunity to be sent 2 stunning prints from Tiny Traveler Creative in exchange for some promotion on my blog. {While I was sent these for free, all opinions are my own. This blog is composed of my thoughts only.}
Prepare to be amazed. I absolutely love all things that Tiny Traveler Creative creates! She designs mugs and prints for an extremely affordable price. Everything on her Etsy at the moments is under $15…most being around $5 or $11. For hand-lettered items, that is really impressive and affordable. Here are the 2 I picked:
First up, Reckless Grace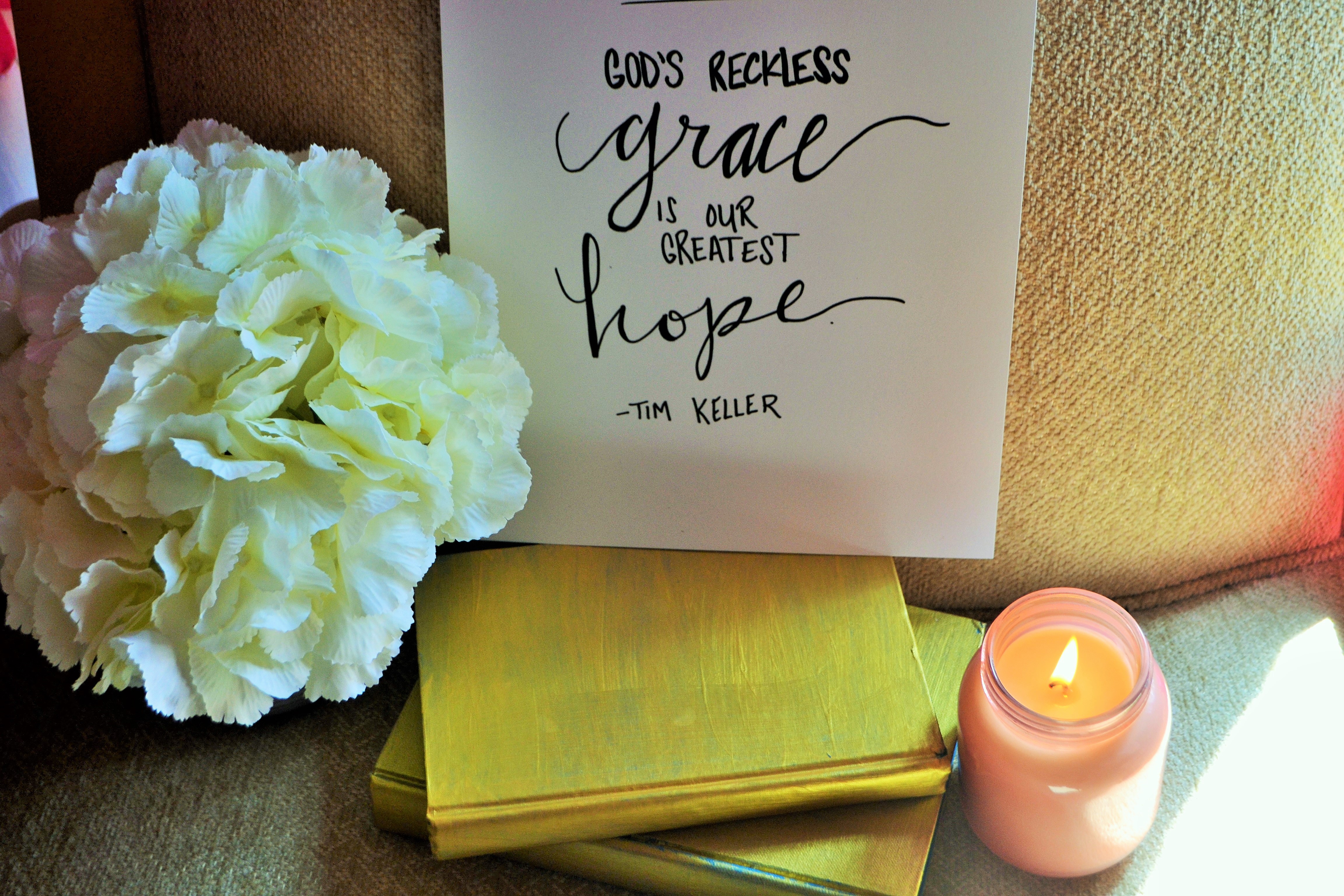 Secondly, Fire in Her Soul
What's even better is Natalie does custom orders as well; she is currently in the process of designing a Writings and Worship mug that I can't wait to buy! Her prints came on good quality white card-stock that is easy to hang or frame. I can't wait to hang these beauties around my room.
Natalie has graciously given me a 10% off code that my lovely viewers can use on your next purchase! Use the code TENOFF on our purchase! I highly recommend buying anything and everything from Tiny Traveler Creative.
Follow Natalie on Instagram, her blog, and Pinterest. Use the hashtag #tinytravelercreative with all our pictures of our beautiful buys!