It's all about the lips today! Lipstick, lip gloss, lip balm…you name it! Lip products are probably my favorite thing to buy and wear. My purse holds atleast 10+ lip products at any given time.
Everyone seems to make a lip product and in my eyes some make it better than others. Today I thought I would share my favorite Top 5 Brands for Lipstick!
First up, Maybelline. I have been a Maybelline lipstick fan for many, many years. They're almost always extremely pigmented, buttery, and affordable. Their color vivids line are probably my favorite- I love a bold lip. Some of my favorite shades are: 865 Fuschia Flash, 870 Shocking Coral, and 740 Coral Burst.
Secondly, MAC. While I consider MAC high end, it's on the low end of high end products. Most of their lipsticks are under $20. I love how many shades and lines are available; the packaging is impeccable as well. The lipstick is buttery and wonderful! My top colors are MAC Red and Viva la Glam II.
Next up, NYX. NYX has many many different lines of lip products; glosses, liquid lipstick, etc. I've really enjoy the liquid suede line. They are a liquid lipstick that actually stay on my lips for more than an hour at a time! The one thing I wish is that they had more shades-maybe one day. My top colors are: Tea & Cookies and Pink Lust.
Another favorite is Rimmel. It's another affordable brand that has good quality lipsticks. The Kate Moss line is probably my favorite. These lipsticks actually have pretty good staying power on my lips and good color pay off. My go-to shade is 107.
Lastly, Revlon. I don't really buy much else that's Revlon but I've always really enjoyed their lipsticks. They've always been extremely affordable so I can afford to try out new colors without breaking the bank if they don't work out. Overall, I find that they are very good quality and worth the small price! My all time favorite shade is 027 Violent Frenzy.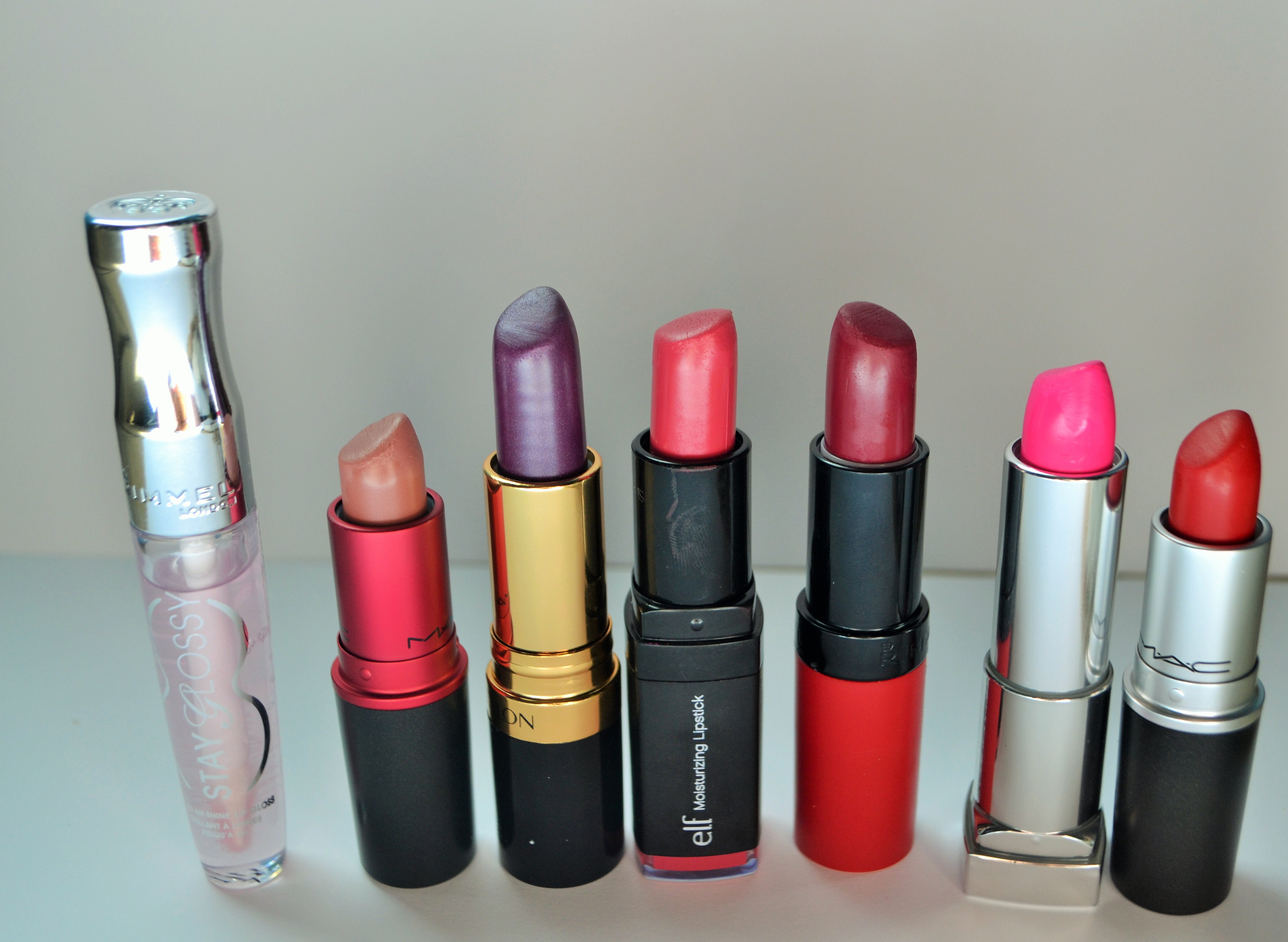 What is your favorite lipstick brand?? And what's your favorite shade!? Let me know in the comments. XO