"Sometimes the smallest things take up the most room in your heart."

winnie the pooh
Colourpop Cosmetics has done some awesome collabs and themed sets in the past but I've never been one to rush and grab them…until now. Colourpop recently released their Winnie the Pooh Collection. I quickly grabbed the whole set online as soon as I could. The collection includes an eyeshadow palette, 3 lip glosses, 3 super shock cheek colors, and a lip care kit.
While these aren't exactly the shades of products I gravitate towards…I couldn't resist. I absolutely loved Winnie the Pooh as a little girl. He was my favorite character to see at Disney World. Winnie the Pooh and the whole gang were a big part of my childhood. I am sure it was the same for many of you. Because of that, I knew I needed to grab this collection to review it for you guys.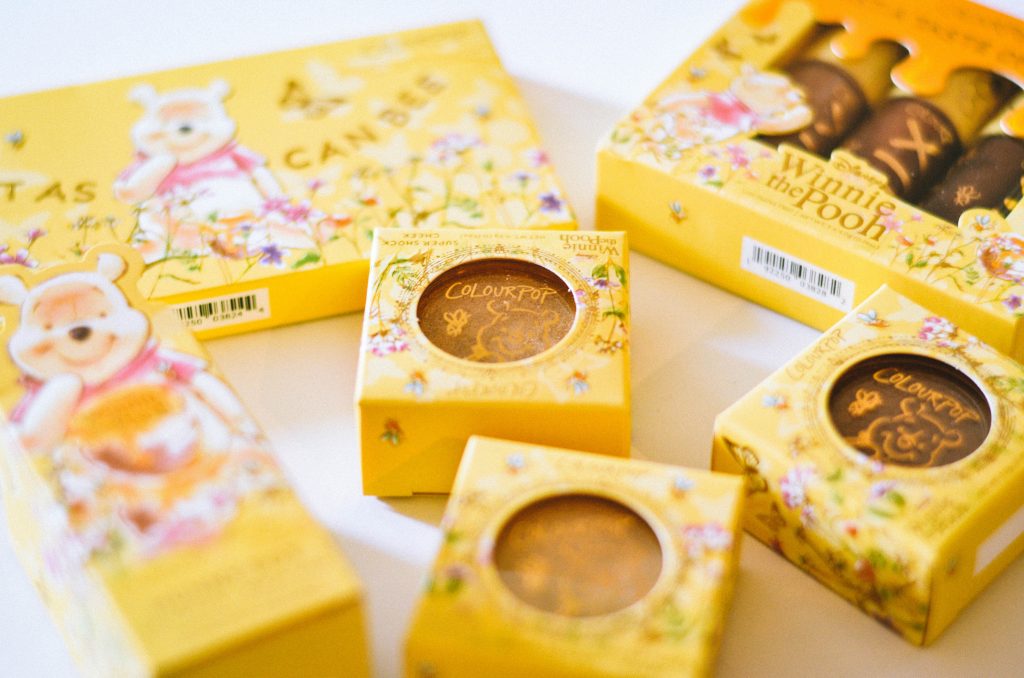 Colourpop Winnie the Pooh Collection
First off, the packaging is just darling. It is precisely what I expected- yellows, greens, florals, etc. The whole set is branded the same with that loveable bear's face on many of the items. The set has this dainty floral pattern throughout all the packaging and it really correlates with the actual colors of the eyeshadow palette, you'll notice. This Colourpop Winnie the Pooh collection is well done and honestly exactly what I was expecting.
First and foremost, my favorite item of the collection is the Hunny Pot Lip Care Kit. It comes with 2 honey pots and tiny honey comb applicators. One pot is full of lip scrub and the other is full of a lip mask. Both contain a sweet honey scent. Seriously, these little honey pots are the cutest things I've ever seen. I would have bought the whole collection just to get those…however, you can just buy the lip care set if that is what you want.
While these aren't exactly typical colors I wear, I had to get this palette because it was so stinkin' cute. I'm excited to see what kind of looks I can make with this eyeshadow palette because it has a few greens, browns, a couple of pinky shades, and a dark red-brown shade. This is an excellent mix of shimmer and matte. The pans are an adorable honeycomb shape which is perfect for this theme. The shade names are novelty names such as honey tree, oh bother, and rumbly. While there are some odd color choices for me…they do include colors for a full look which I appreciate.
@Colourpopco Winnie the Pooh Collection | Review #colourpop #winniethepooh
Click To Tweet
This kit has the three lip gloss colors from this collection. All three shades are of the brown, nude family. I was worried about these glosses at first because they appear to look really warm and I tend to look best with neutral or cooler shades. However, these lip glosses actually swatch much more neutral and seem like they would flatter a wide range of skin tones. These are great, wearable shades that would look great on top of another lip product or on their own. All three are named after types of honey: clover, wildflower, and dandelion. These come with a big doe foot applicator. I actually enjoy the Colourpop lip gloss formula. It isn't overly sticky and is very comfortable to wear.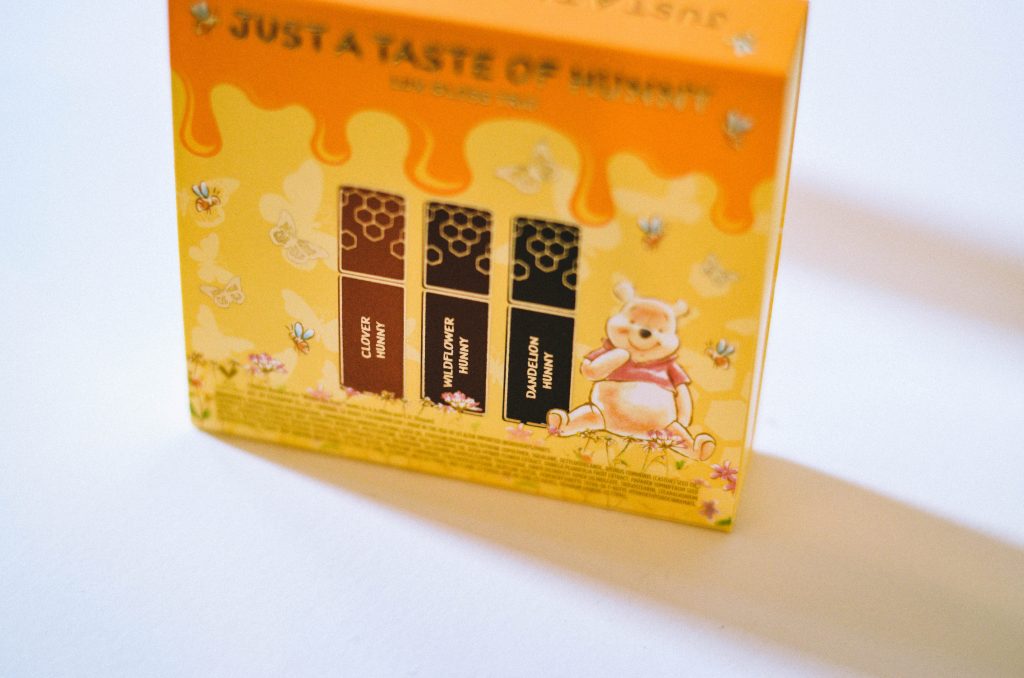 This cheek set includes 3 of their super shock highlighters. You can purchase these separately or together in this set. I loved that they included a darker highlighter color for those with darker skin tones. I can use this easily as a shimmery bronzer or as an eyeshadow. Their super shock highlighters are one of my favorite things they sell…I'm excited to see if these are the same great quality as my favorite highlighter Flexitarian from Colourpop.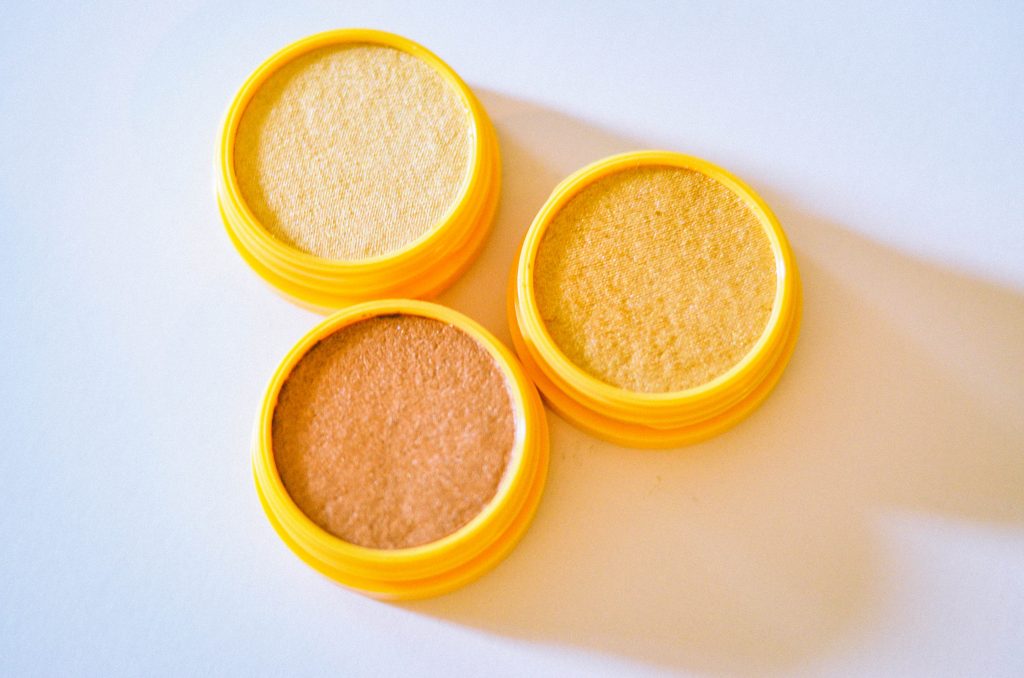 Friends, this was a quick look at the Colourpop Winnie the Pooh collection and I'm looking forward to working with it and seeing how the colors and products work in my collection. Have you wanted to try this dainty little collection? Let me know in the comments if this Winnie the Pooh themed makeup set caught your eye! XOX