April Favorites….always late but better than never my friends! April was mostly spent healing from surgery & recovering. I'm doing much better and actually just purchased some new makeup I can't wait to share soon.
This month I spent a lot of time recooping so I didn't even do a lot of full makeup. However, as usual, I scraped up a few monthly favorites to share with you!
April Favorites 2022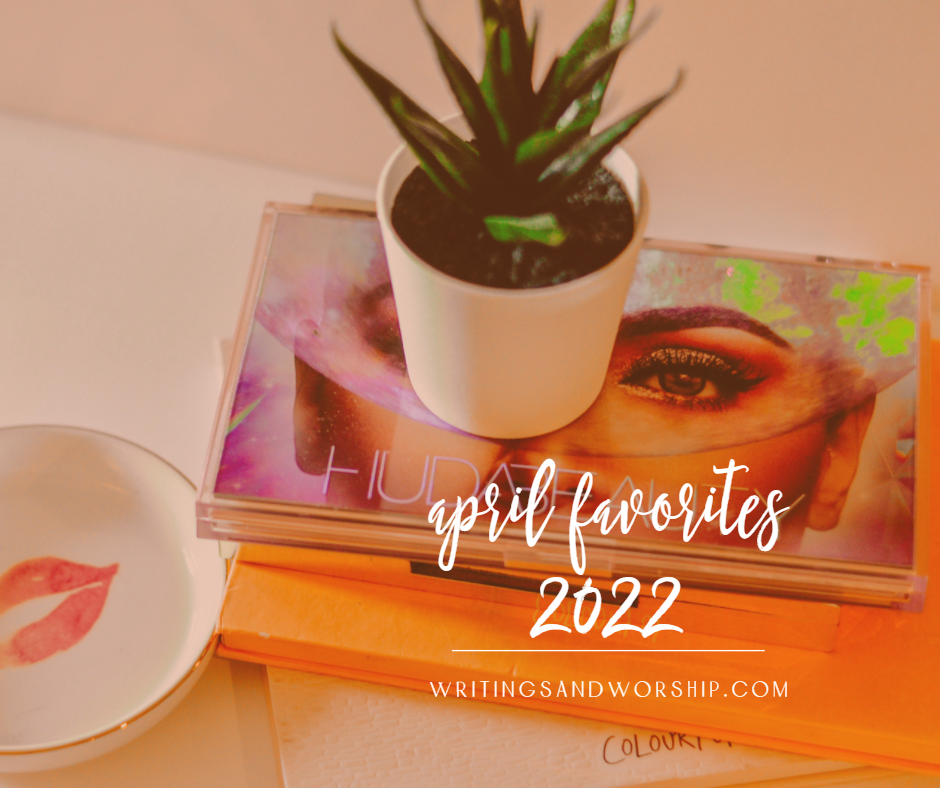 I know that Herbal Essences is one of those brands a lot of people hate, and I get that some stuff for your hair is just full of junk. I haven't used Herbal Essences in years but I was looking for a new shampoo and conditioner to test out. I've never been one to spend a lot of money on shampoo and conditioner even though I probably should. I try to stay away from the really cheap stuff but this caught my eye because it is a new, clean line from Herbal Essences. This line has no parabens, no colorants, and the shampoo has no silicone. They are made of more natural products and don't have as much of the junk that is typically in the cheaper hair products. It is also supposed to be safe on colored hair. So far I am really enjoying this set. It is obviously not high end…but it works pretty well in my hair. My hair stays looking clean and shiny for longer than with other products.
I actually purchased this perfume on a cruise ship a while back and finally started using it regularly. Seriously, I am obsessed with it! I went back and forth so much on that cruise ship on whether I should buy it…I'm pretty picky on perfume. I remember going to smell it like 5 times before finally purchasing it. I've never heard of this brand, but it is still for sale so that made me happy! It is a soft scent that isn't overpowering but stays with you. It is considered to be a fruity floral scent with top notes of things like bergamot, nectarine, and grapefruit.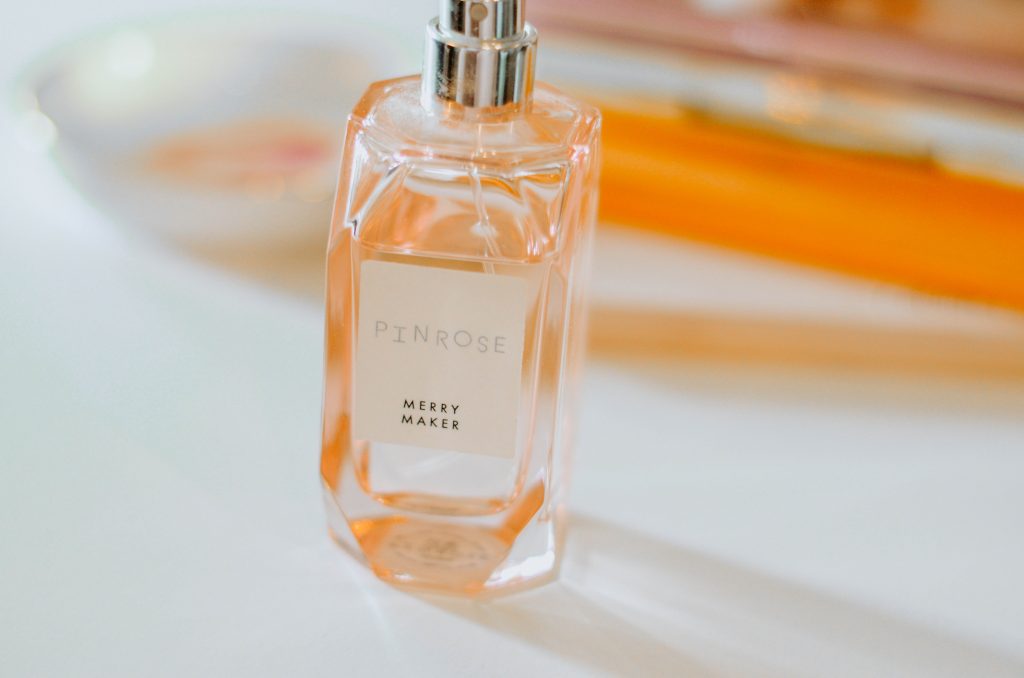 Bath and Body had a big $5 sale the other day and I grabbed a few summer scents, one of which was this body cream. This is a gorgeous fruity scent for summer! While it is well perfumed, it isn't too overpowering like some of Bath and Body scents can be. I use this every night if not more times through the day because it is such a light, energizing smell!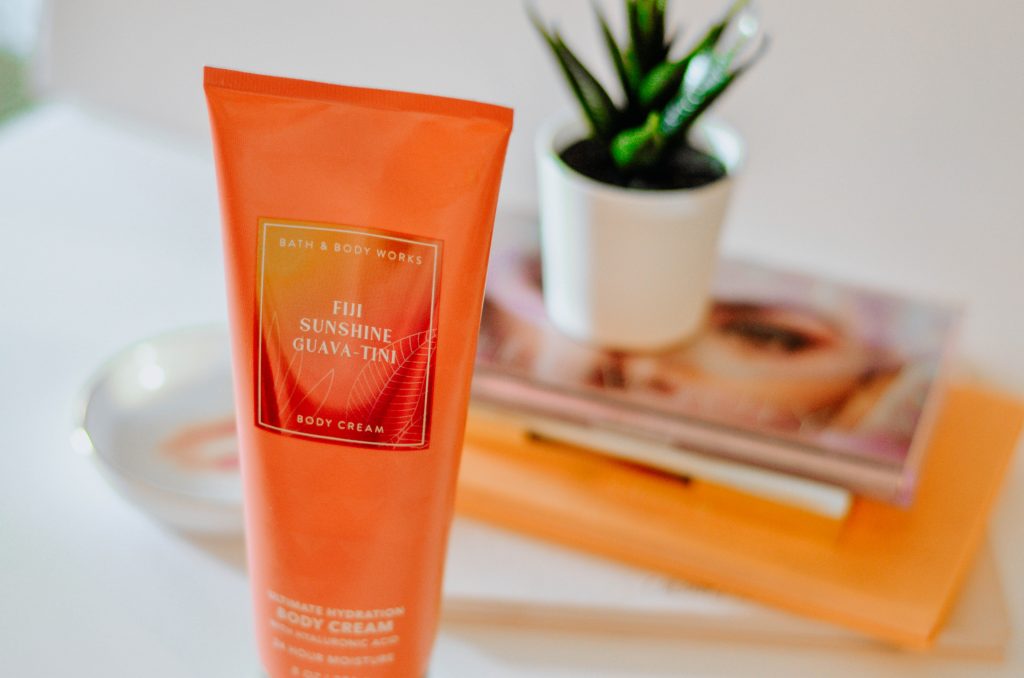 This was a bit of a random item to add to my April favorites, but wanted to include it anyway. This is actually half of a purse size magnetic palette. So this mirror is the lid to magnetic palette part. I like using the whole thing but it is incredibly hard to separate the two pieces…like impossible. So I started just carrying around the mirror in my purse to use for makeup on the go. It has a lever at the back that allows it to stand up so it is so handy to use anywhere! Seriously, this thing is a cheap, huge mirror to keep in your makeup bag or in your purse. I use this all the time.
I was sent the Amika Dry Shampoo by Influenster to test out…and I never turn down a dry shampoo! I think I got a defective bottle, so the actual application or sprayer of the dry shampoo is difficult but aside from that it seems like a great dry shampoo. I've tried it several times this month and it seems to do a good job. I even used it after surgery when I didn't feel like showering yet and wanted to refresh my hair and I loved the smell it added.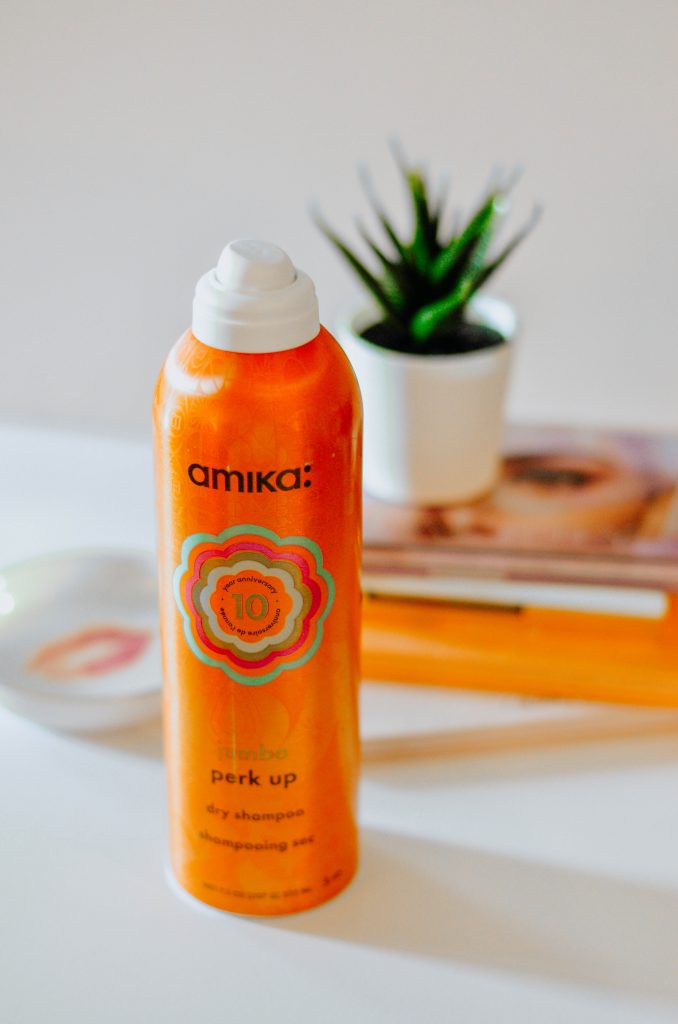 I completely forgot how much I love this lash primer from Tarte. I purchased it as part of their custom kits and was using it religiously for a while but had just stopped for some reason. This past month I started using it again and remembered why it was such a golden product in my opinion. I don't even have to curl my lashes when I use this primer. It applies a light white shade to the lashes that help the black mascara adhere to your lashes. It doesn't seem to make my makeup any harder to remove which I love because that is why I stay away from waterproof mascara. This helps curl and lengthen my lashes instantly! Just remember always to apply mascara on top of it or you will have white lashes, haha!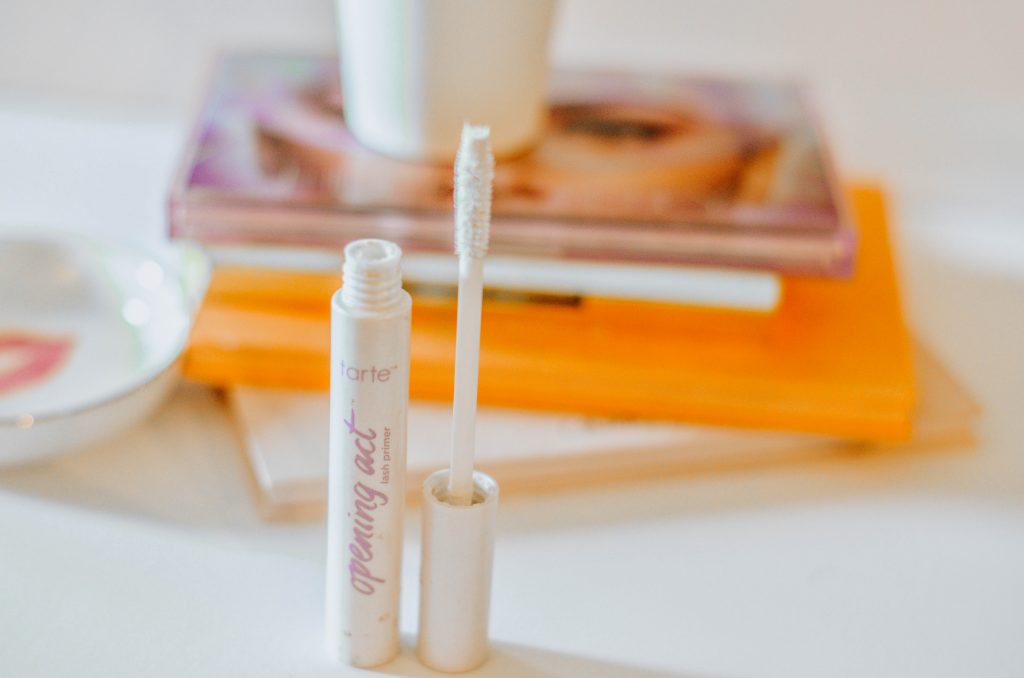 What products were you loving last month? Let me know if the comments below! XOX