Bath & Body Works knows how to do Christmas. The store really knows how to do sales, festive packaging, and great gift sets. Today I wanted to share a Bath & Body Works Holiday Haul for 2021.
I had planned this post to be closer to the beginning of December…but shipping isn't the quickest! So while it is a little delayed, this post still is one of my absolute favorites to share during blogmas.
Bath & Body Works Holiday Haul
Pure Wonder is a new holiday scent at Bath and Body Works. I was intrigued about how it would smell, so I purchased this small littles set to see how I liked the smell (news flash, I love it). The set came with purse-size hand cream and a hand sanitizer. This gift set would make a great little gift! The scent has hints of iced rosé, star jasmine, and warm white amber. Not overpowering but very lovely.
Somehow, I have never used the BBW concentrated room spray. So I purchased this bottle of it in the scent of snowflakes and citrus for my office. I was a little surprised by the small size of the bottle, but it is concentrated- so each spray packs a punch!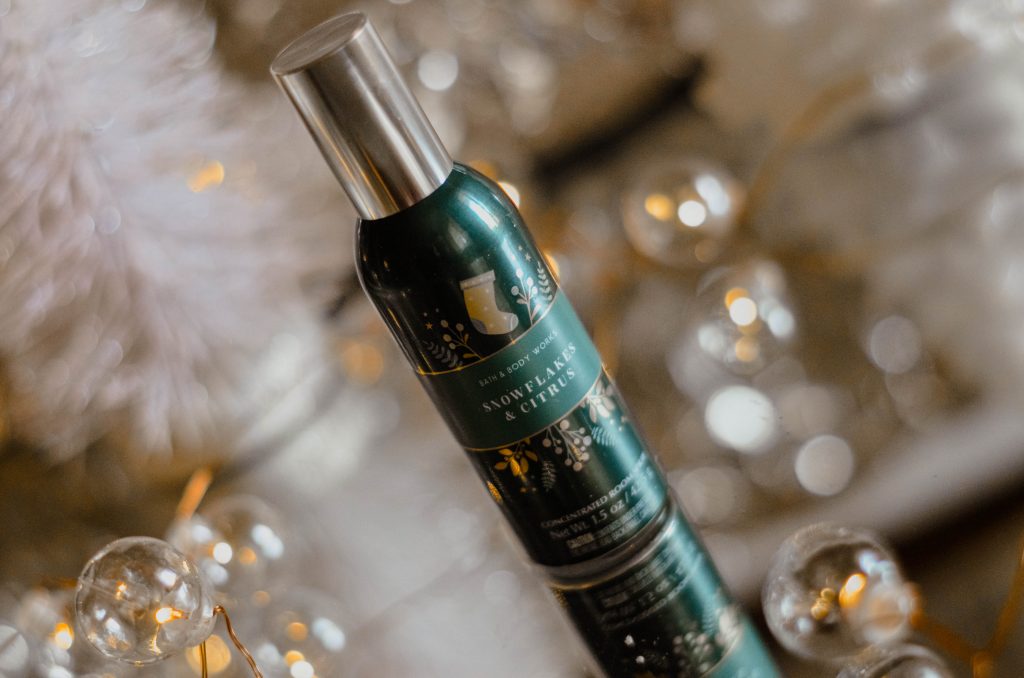 Hand Sanitizer Spray | $6.50
I have been using the normal hand sanitizer for years from BBW but recently I started trying their spray sanitizer and absolutely love it. It is convenient and easy to use. The spray is light and not sticky or anything. These are perfect for throwing in your purse to always keep your hands clean.
Winter Candy Apple – Winter Candy Apple is one of their staple holiday scents so I felt like I should get at least one item in it. It is a classic apple scent that really makes you feel like it is the holidays.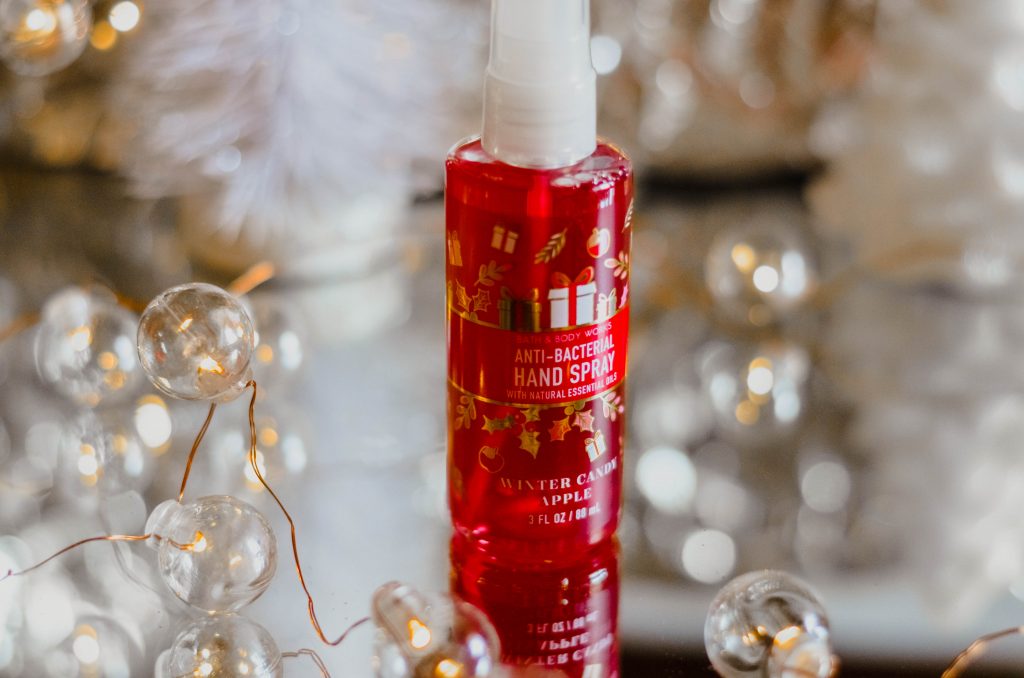 Snowy Peach Berry – This Snowy Peach Berry is my favorite scent of the hand sanitizers I purchased this time. It is a light, refreshing, fruity scent that I love. Also, how adorable is this snowman packaging? A+ on the branding for BBW.
Frosted Coconut Snowball – I purchased this in mind for my sister because she loves coconut smells. Coconut isn't my favorite scent but this one isn't too overpowering. Cute packaging, once again.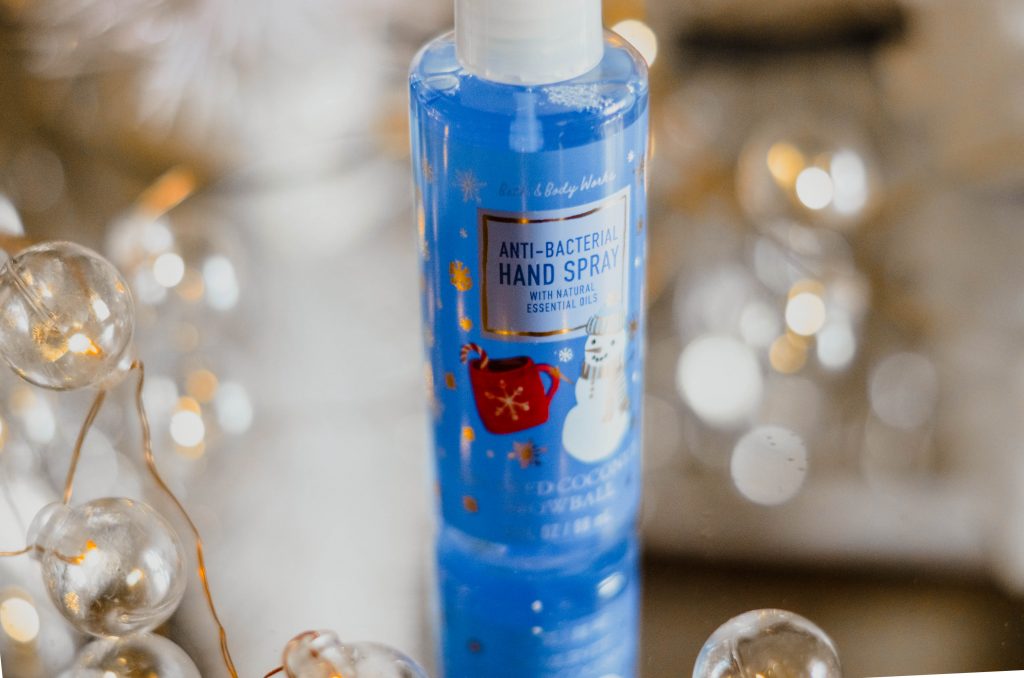 Foaming Hand Soap | $7.50
The foaming soap is one of my absolute favorite products that BBW sells. This year I grabbed some great holiday scents! Like most of their products, these foaming soaps have some of the best packaging and pictures on their bottles.
Winter Citrus Wreath – Love all the tiny trees on this bottle. The wreath or balsam scents are always a popular one at Christmas. My sister is allergic to real trees so candles and body care items are the closest I can get to that real wreath or Christmas tree scent.
Frosted Cranberry – My sister's favorite scent is the Frosted Cranberry so I obviously had to get one of those. This is a great light, fruity scent that isn't too sweet or too overpowering.
Iced Blue Lavender – I was curious how this iced blue lavender smell would be and I am pleasantly surprised. It is also a fairly light scent that is great for freshening up. These soaps also tend to perfume the bathrooms after use so it is nice to have a more calming scent like lavender.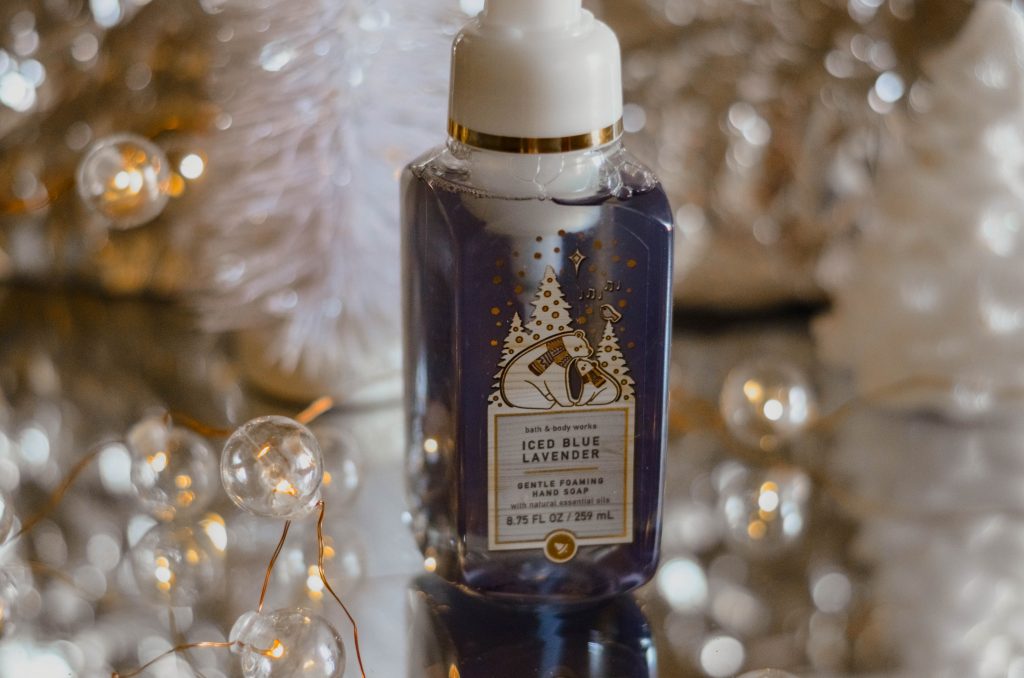 Champagne Toast – I would say that this is my least favorite scent I purchased, but it isn't horrible- just not my favorite. I'm pretty sure it is a pretty popular scent-so you should try it! The scent is bubbly champagne, sparkling berries and juicy tangerine. It is just a little sweet for me.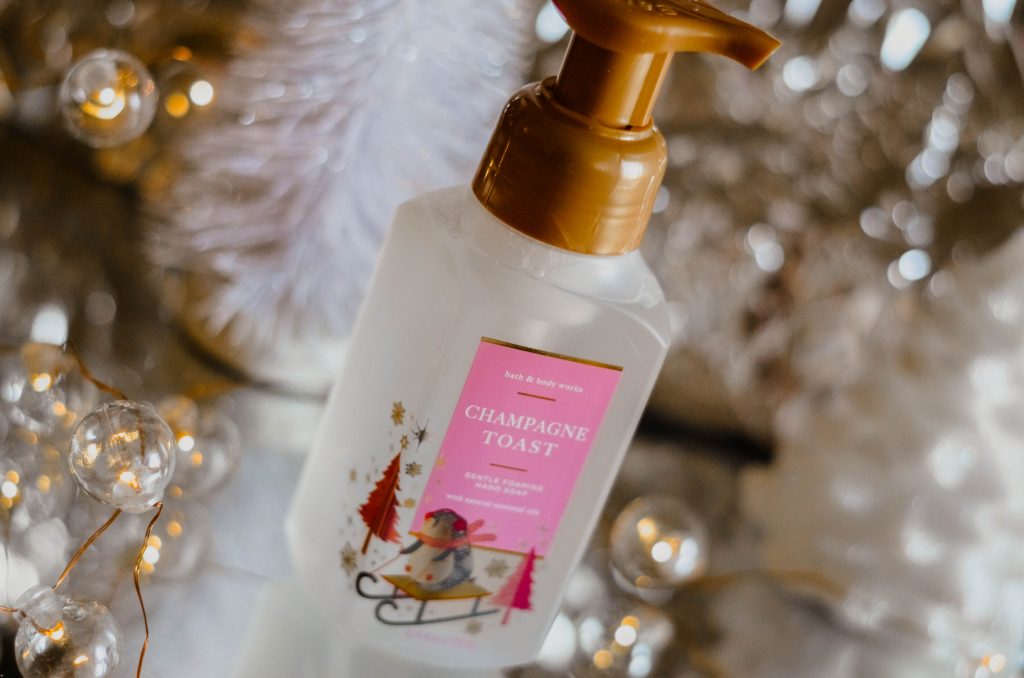 Tis the Season – Tis the Season is another classic BBW holiday scent. This scent is full of apples, cinammon, cloves…all things that make you think about the holidays!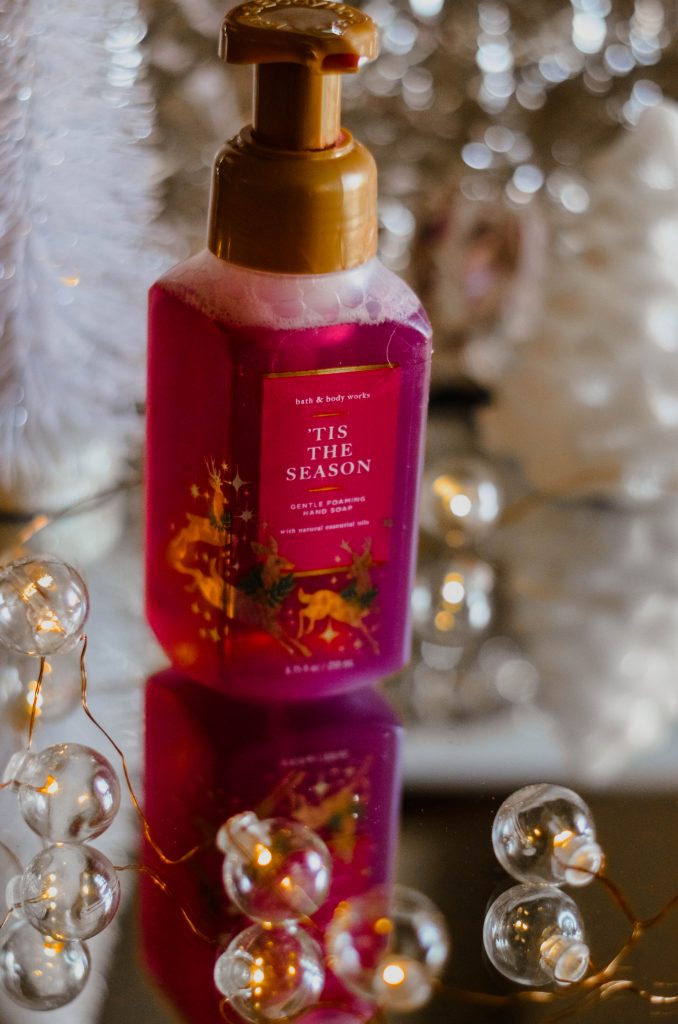 Bath & Body Works Holiday Haul | Blogmas 2021
Click To Tweet
3 Wick Candles | $25.50
I only buy their famous 3-wick candles when there is a sale. I love their scents & how cute they look…but they burn fast. So keep that in mind, and keep an eye out for sales.
Christmas Cider – I had never seen this scent before, maybe it is new. But I'm obsessed with it! It smells so much like the holidays. The scent notes are Mulled Cinnamon, Crushed Clove, Creamy Nutmeg, and Simmering Cider. This is probably my new favorite holiday candle. I actually purchased this at a different time than everything else but I had to include it in my Bath and Body Works holiday haul.
Marshmallow Fireside – This gorgeous candle was actually a sweet gift from one of my bosses at work. I wanted to include it because it is another adorable Christmas item that Bath and Body Works is selling for the holidays. It smells sweet & earthy and the bear on the front is adorable in his sweater. This was such a thoughtful gift that I wanted to include it in my review of some of the holiday items.