Great worship songs are something I'm always looking out for…you guys know this. Worship music is something I listen to daily and I'm always looking for new songs to add to my replay list. If you want to catch up on other worship songs I've loved over the years…click here.
If you are longtime readers of W&W you'll know I love Kari Jobe, Elevation Worship, Vertical Worship, and so many others! Today I am sharing a couple of songs that I have been replaying over and over again lately. Some of these are fairly recent releases so if you haven't heard them before…I highly recommend going to listen to them! The videos will be linked below each song. Let's take a look at a few songs I can't get enough of right now! And stick around for a few honorable mentions I'm also starting to really enjoy at the very end.
5 worship songs I'm currently loving
#1 Jireh || Elevation Worship X Maverick City
Good ole Southern Gospel feels to this song! One thing I absolutely love about this new song from Elevation X Maverick City is the fact that it has great church choir, gospel music feels to it. If you know, you know. There is something so refreshing about old gospel-sounding songs. I also love the names of God. Ever since I first studied them in a Bible class in High School, I've enjoyed learning and using the different names of God. The name Jehovah Jireh means the Lord will provide. The whole song speaks to God's ability to be more than enough in ours lives. He provides everything we need and cares about us so much to provide for us. The song is great and such an uplifting song. I could listen to this all the time, which I do.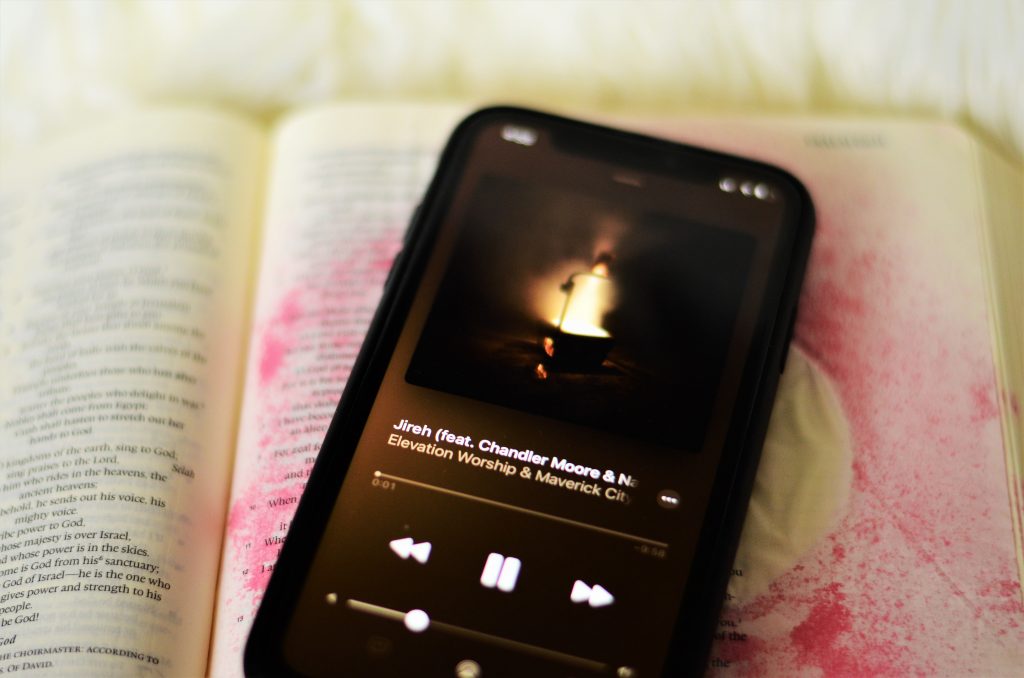 #2 Every Victory || The Belonging Co. featuring Danny Gokey
Danny Gokey has been a long time favorite of mine and I've always enjoyed his Christian songs. I really love that he's starting to step into more of the worship sector because #1 he has the spirit for it and #2 I love his voice. Every Victory is just a great worship song overall. It's impactful, easy to learn, and has an incredible message. There is something so comforting about the fact that God brings victory. Maybe not in the way we might expect, but His ways are higher and better. Trust me, I don't always understand God's plans and timing but I know that every victory is His. One name holds every victory and that is Jesus. And He not only holds the victory, but he silences the enemy, and cares for us all the while.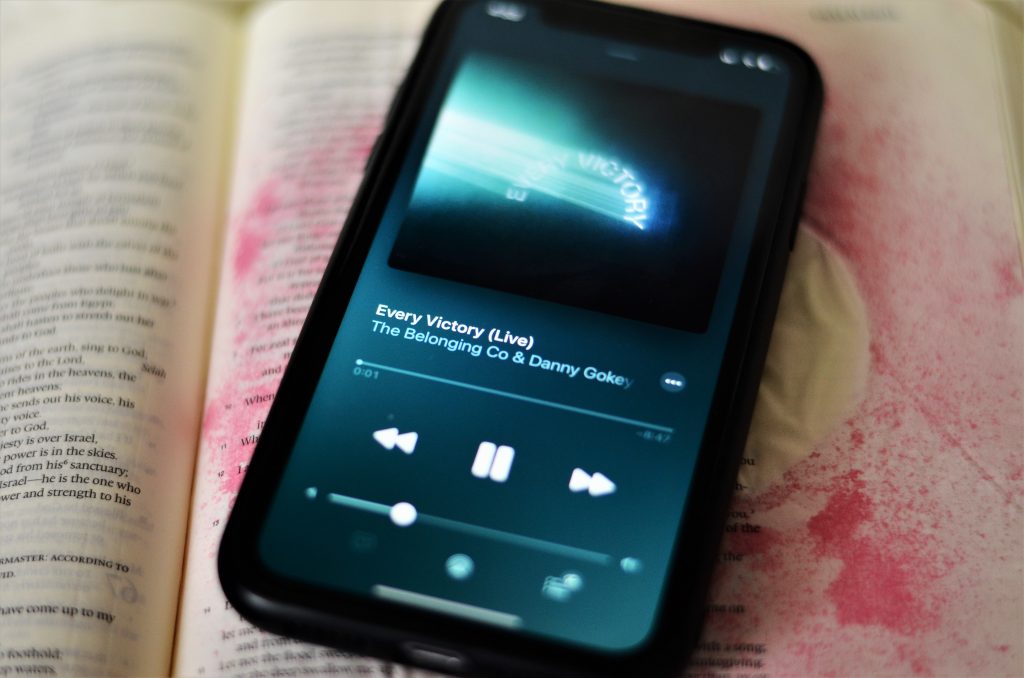 #3 Such an Awesome God || Maverick City
First off, from a singer/musician perspective…Maryanne J. George is an incredible vocalist. Not only does she truly bring you into the presence of God…vocally she's amazing! I'd kill for her voice! I'm sure a lot of us wanna be vocalists agree on that part. But this song is primarily about God's attributes. He's wonderful, holy, awesome, mighty, and so much more. There is something so powerful about worshipping God by speaking about all He is and does. At the end of the day, nothing compares to Jesus and He is truly an Awesome God.
#4 Nothing Else || Cody Carnes
Y'all know I am a long-time Kari Jobe fan, but I also love her husband, Cody Carnes. Nothing Else has such a simple refrain but one that is incredibly powerful; a hearts cry that nothing else will do except Jesus. We should want nothing else other than Jesus- he is more than enough and all we need. There's a phrase in the song that really has been speaking to me- "I'm not here for blessings, Jesus you don't owe me anything." I think so often there is a lot of us that expect things from God and we do feel like He owes us something but He doesn't. In fact, we are the ones who owe Him. He gives us the opportunity for Salvation not to mention many, many other things. This song is a hearts cry that I am trying to really teach myself. That nothing else is important apart from Him. And I shouldn't want anything else but Him and Him alone.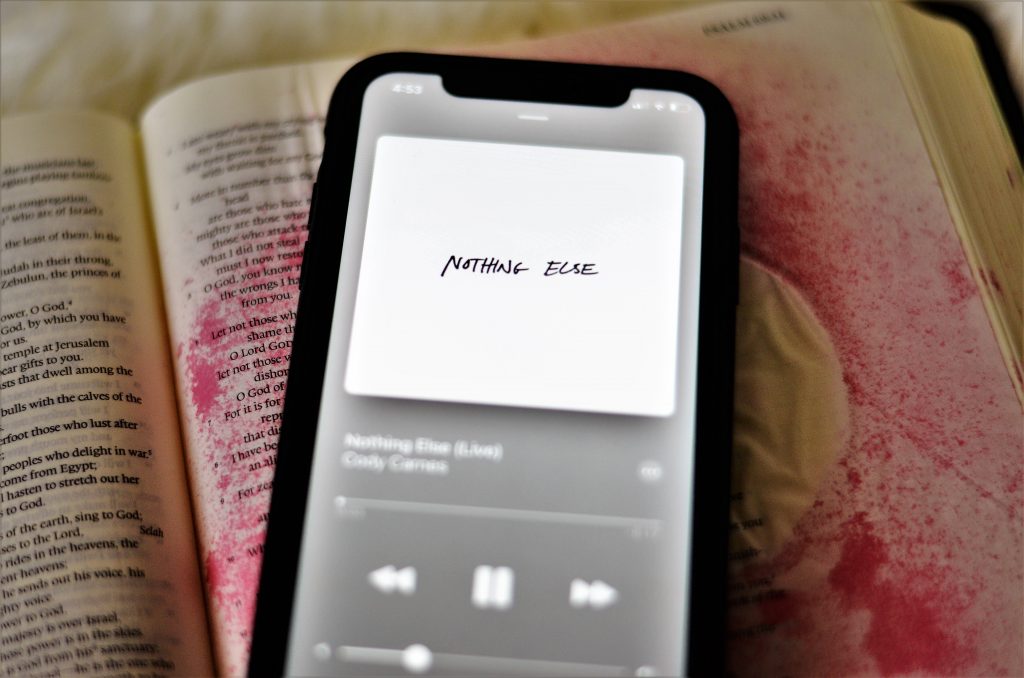 #5 Promises || Maverick City
Honestly, Maverick City has got some amazing songs out right now! In fact, there are a ton more off their album with Elevation that I'm sure I'll share at some point soon. But this song is just awesome. It's a testament to God's enduring love, power, and His promises. The same God from the Bible is the same God that calls you today. The same God that helped Moses part the Red Sea is the same God that will walk with you today. His words remain the same and His power never fails. And because of God's never failing strength and power….we can remain steadfast in our trust in Him.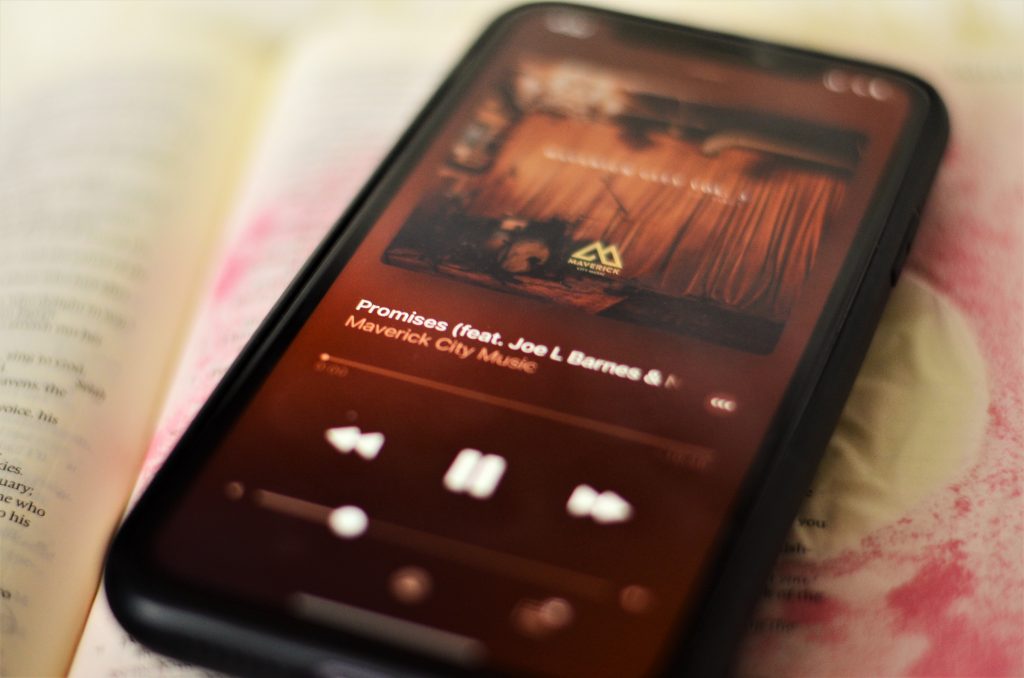 Just while compiling this post, I found a few more songs that I'm currently loving that I'll call, honorable mentions! Here are a few more songs I suggest you take a listen to!
Used to This | Elevation Worship X Maverick City
Alabaster Heart | The Worship Initiative Feat. Davy Flowers
Names | Elevation Worship X Maverick City feat. Tiffany Hudson
Mercy | Elevation Worship X Maverick City
Do you see a theme? I'm really enjoying the new album from Elevation Worship X Maverick City- obviously. If you haven't heard them…go now! You won't be sorry! These are just a few of the worship songs I've currently been loving. What songs are you replaying lately? Let me know in the comments!