Girl, I know the issue. You're standing in the brightly lit Walmart or Ulta makeup aisle, surrounded by dozens and dozens of foundations. Matte, sheer, full-coverage, luminous, long-lasting, etc. etc. All these foundations promise different things (and let's not even get into picking a shade). Drugstore foundations can be a little overwhelming.
I've tried my fair share of drugstore foundations but lately, I seem to go for the same 4 foundations. When I want a foundation, I want full-coverage and affordable. In fact, most of the high-end foundations I've tried have been sent to me…not purchased because nobody has that much money all the time. So when I shop for drugstore foundations I'm looking for affordable, full-coverage foundations that come in good shades.
Today I wanted to try to help you a little bit. So maybe, next time you're in that drugstore makeup aisle you won't be totally like a deer in headlights. I'm sharing my top 4 full-coverage drugstore foundations. I know there are so many out there to pick from…but today, I'm sharing my secrets and spilling what 4 I continually go to and enjoy using. In fact, these are so well-loved…I had to do some serious cleaning to make these bottles look presentable!
Top 4 full-coverage drugstore foundations! What's your favorite foundation? #makeup #bblogger
Click To Tweet
Top 4 Full-Coverage Drugstore Foundations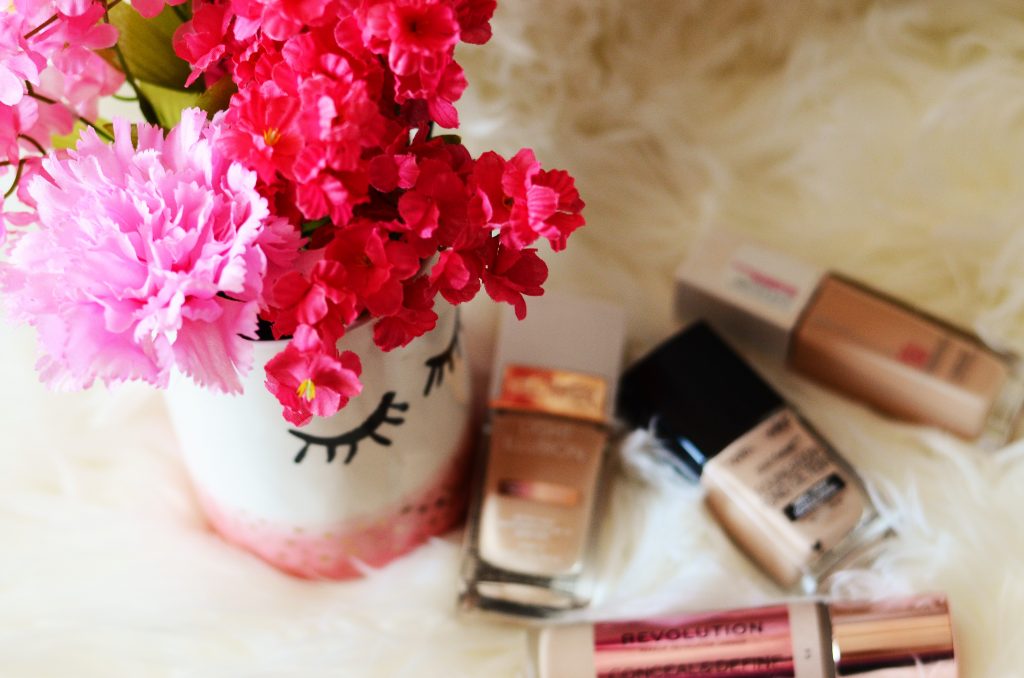 If you've been around W&W for any time, you've probably seen this foundation in some kind monthly favorites or even yearly favorites. As soon as I tried this drugstore foundation, I was hooked. First off, Shell Ivory is my perfect shade! It's light but with pinky undertones. It's rare I can find my perfect shade but I seem to have hit jackpot on this one. Here are a few claims about this foundation that I agree with:
Matte finish
Your skin, only better
Photo ready- helps prevent white cast in pictures
Here are some claims I would give it:
long-lasting
full-coverage
easy to blend
This foundation is available at so many drugstore places such as Walmart, Walgreens, Ulta, Target, and more. There are 20 shades but some of those shades are usually only found online so keep that in mind. One reason I love this foundation is the price- it's not only one of the best full-coverage drugstore foundations but also one of the cheapest!
I love using this foundation because it is so fast to blend out and has great staying power. I didn't do a specific wear test on this foundation…because honestly, those are so subjective! It really depends on what other makeup you have on and what kind of skin you have. But this foundation doesn't get cakey or anything. Overall, just a great and user-friendly drugstore foundation.
I did a full review on this foundation back in 2018 that you can read here. I did do a little bit of a wear test review in that post so check it out for that. But this foundation is definitely a cult favorite. I've heard it compared to the Huda foundation (haven't tried that so I can't say). This foundation is still one of my all-time favorites. Here are some of the claims of this foundation that I agree with:
full-coverage foundation
oil-free
evens out skin tone
flawless finish
Here are a couple of claims I would give the foundation:
great color selection
don't need much at a time
it has a pump-which is amazing
One thing I personally noticed about this foundation is you really have to make sure it's blended but you have to with most foundations. This foundation definitely smooths out your complexion and really is full-coverage. The best thing is that this foundation is really close to what I would consider high-end foundations should be…but at a drugstore price! I do get a little settling into my forehead crease and smile lines but honestly, there isn't a foundation that I've tried that doesn't at some point. The Superstay foundation offers some really great hours of flawless skin.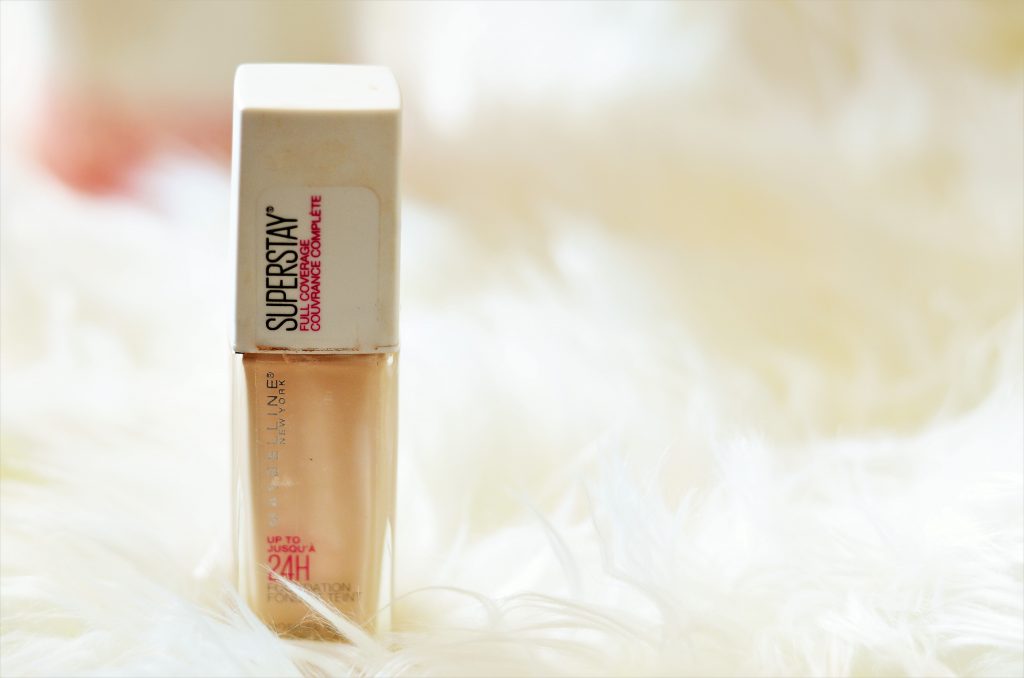 The Makeup Revolution foundation is, I believe, supposed to be reminiscent of the Tarte Shape Tape foundations. The packaging is the same and I can see a lot of similarities. This foundation has a large doe foot applicator which some hate…but I don't mind. The only drawback is that it seems to only be available at Ulta or online. There are 50 shades but keep in mind, not all of them are in Ulta stores- check online! Here are a few of the claims that I agree with:
lightweight but buildable
oil-free
demi-matte finish
doesn't settle into lines or cling to patches
Here are a few claims I would give the foundation:
easy to blend out
very natural
Overall, this is just a great foundation. It's easy to apply, looks a lot like natural skin, and has a ton of shades to pick from. While it is lightweight, it does offer some great coverage and is buildable. I do notice this settling into my fine lines a little-but as I said above…some of that is just expected. If you're looking for a good, natural foundation, I highly consider this drugstore foundation.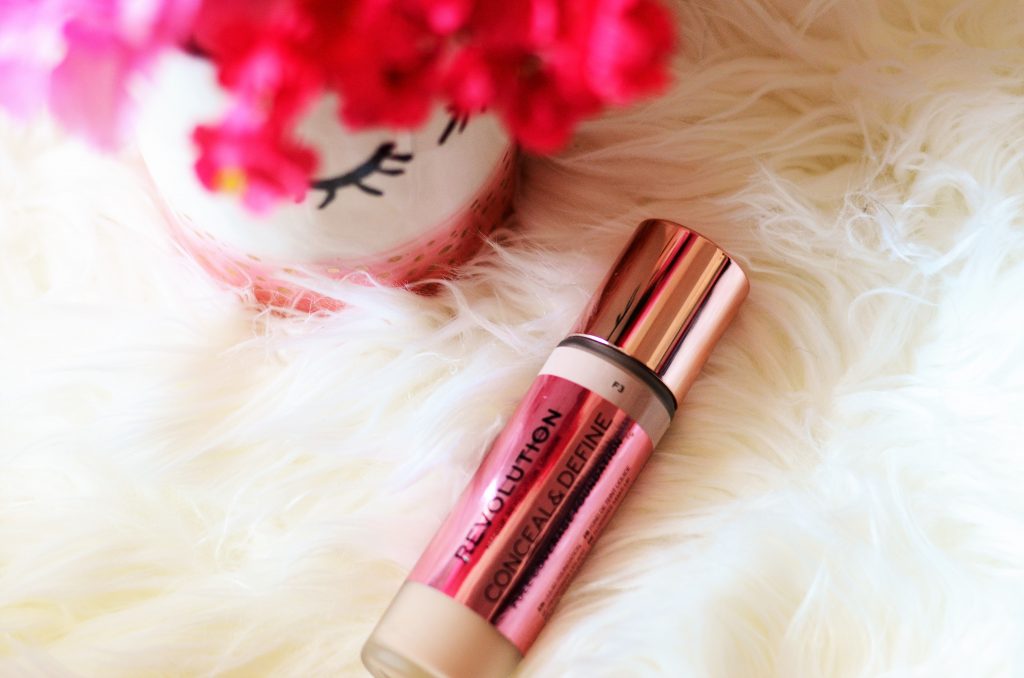 First off, A+++++ for packaging on this foundation. Flower Beauty is Drew Barrymore's brand and I was so excited to try this foundation. I haven't tried much else from the brand yet, but so far, so good! I haven't used this foundation for a very long time….but it was still one I had to include. This is a more luminescent foundation compared to the other ones I've mentioned, so you dry skin ladies, this one might be for you! Here are a few of the claims that I agree with:
buildable coverage
smooths and perfects
provides soft luminosity
Here are a few claims I would give this foundation:
full coverage
small shade range
a little thicker than other foundations
Even on my combo skin, I love this foundation. It does provide a nice shine without looking too wet or oily. This would work even better for dry skin. I do consider this a thicker formula but it still blends very well. I wouldn't say it's a completely natural feel but it doesn't get too cakey by any means. The range only has 12 shades which isn't very good. That means that there are a lot of middle ground shades. I don't see many that are good for very deep skin tone or for very pale. Even this L2 shade can look a little dark on me if I don't have a little sun on my skin.
Have you tried any of these drugstore foundations? What did you think of them, friends? Is there one you'd like to try? Let me know your favorite full-coverage drugstore foundations in the comments so I can try some new ones! XOX