Bobbi Brown is one of the best makeup brands out there in the high-end makeup world. When I was contacted by Influenster to tell me I was getting this Voxbox…I was ecstatic. I have never actually had any Bobbi Brown products but always wanted too. Today is all about the new launch, exclusive to Nordstrom, from Bobbi Brown- the Haute Nudes palette.
Bobbi Brown Haute Nudes Palette Review || #sponsored #gifted @Influenster @BobbiBrown
Click To Tweet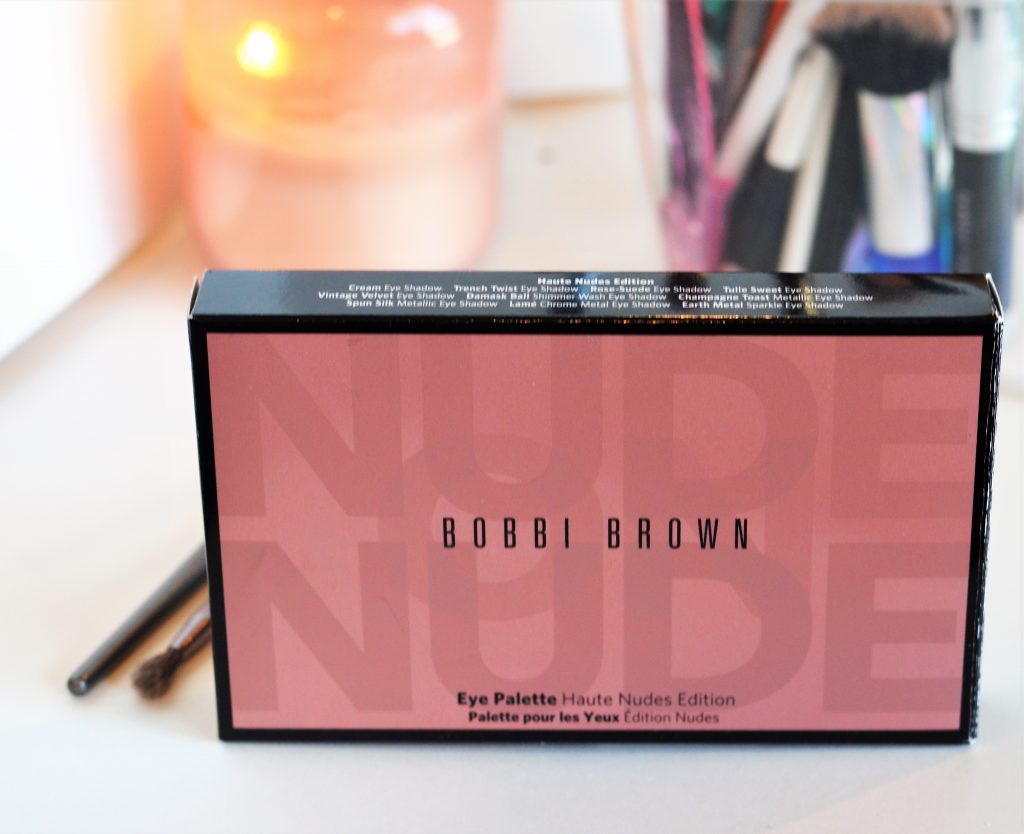 I received this complimentary for testing purpose but, as always, all opinions are my own
Bobbi Brown just launched this gorgeous nude palette to only Nordstrom for $59.00. There are 10 shades with two being bigger pans. The palette is a mix of matte, shimmer, sparkle, chrome metal, and metallic shadows.
I would categorize these shades as basic nudes that lean toward both cool and mauve tones (right up my alley). Up front, I'll go ahead and say, I have good and bad points on this palette- you guys know I'll be real about my thoughts. I plan to go into more detail but quickly, let's take a look at my personal pros and cons for the Haute Nudes palette.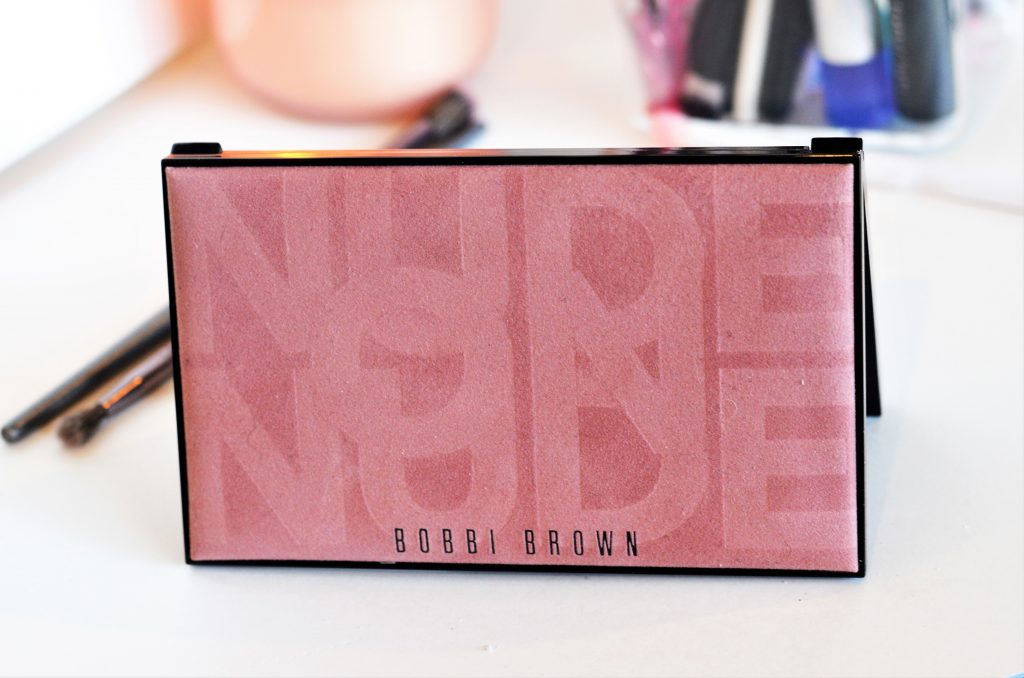 Pros:
you can do a whole look with one palette
mattes are very creamy and pigmented
great crease, highlight, and deep shade to do a great look
quality and luxurious packaging
big mirror in the palette
great for cool toned people
wearable, everyday colors
Cons:
sparkle shades extremely hard to work with
shimmer/metallic shades require some build up
all shades other than matte take some time to get used to and work with
wouldn't work well with deeper skin tones- shades are too light
can be patchy if you don't blend enough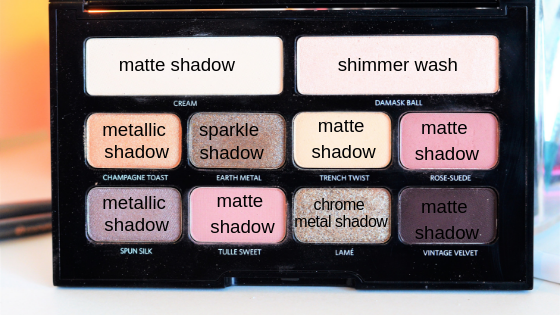 Honestly, my opinion on this palette keeps going back and forth. The shades are gorgeous- right up my alley. This would make a great everyday palette because the shades are very neutral and you can do both simple and more glam looks. But some of the shadows are a little finicky. The more I work with them…the better they work. So I would definitely say that this palette is better for more seasoned makeup doers.
The palette has great potential and would be a good neutral palette for fair to medium skin tones. If you enjoy makeup or have a little extra time on your hands to practice with these shades…go for it! The glitter shades are the hardest to work with but that's fairly typical. The matte shades are beautiful and so easy to blend. They pack a good amount of pigment and are easy to work with. The metallic and the chrome are pretty good as well. They are a little harder to work with than the mattes but still manageable. The only thing is I suggest some kind of spray or glitter glue for the best shine. So often they can get dulled down when you just use a plain brush.
The one sparkle shadow is the hardest thing to work with…but luckily it's at least just one. The glitter one is so hard to deal with…it doesn't really show up and hardly comes off the pan! For the price tag, I would have expected a better glitter shade. The palette isn't cheap so not being able to really use a shade is a bummer! Honestly, I just ignore this shade, which is a shame because it is such a pretty color.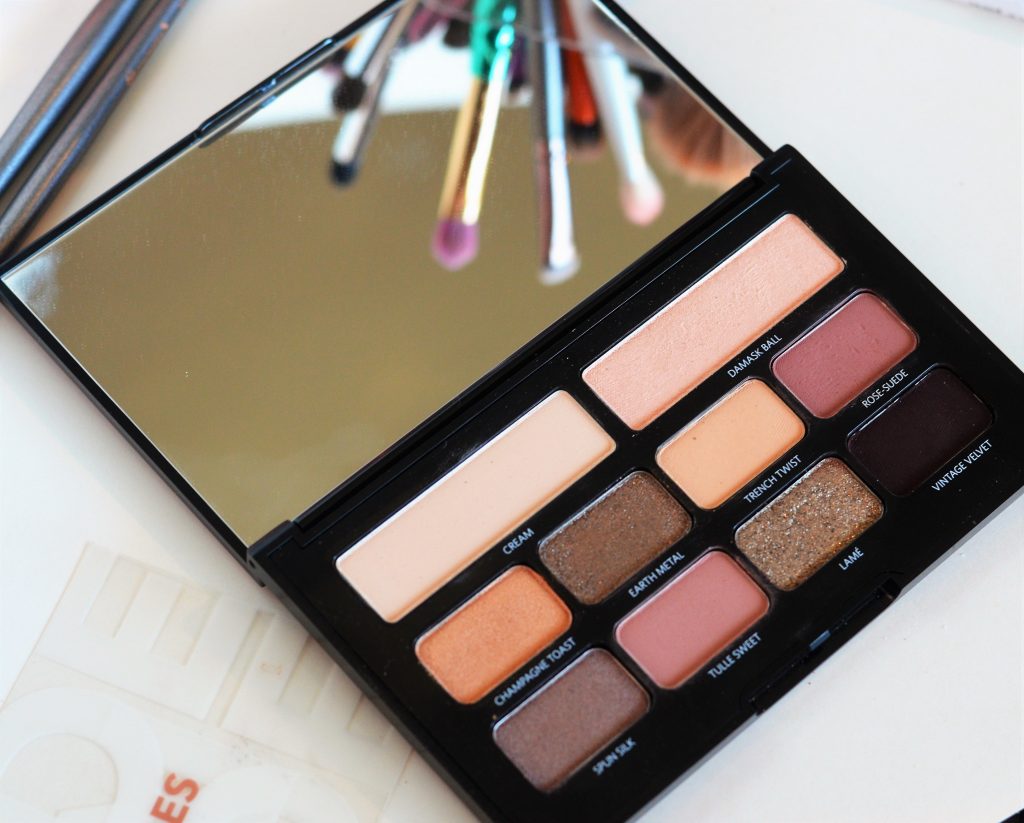 Long story short, this palette is gorgeous, wearable, but not for beginners. Hopefully, that makes sense. Below is one of the looks I did with the palette- what do you think? The shades are very good for various seasons and you can get a lot of variety by using different shades together. For instance, you can use all mattes or add some sparkle or shimmer to glam up the look.
I will do an update to this palette in a few weeks as I continue to work with it and see how it holds up. Such gorgeous mattes and fairly good shimmers. Wearable and neutral shades perfect for cool toned fair skinned ladies! Keep an eye out for an update.
Is this a palette you would like to try?? I'd love to know! XO