I received this product complimentary for testing purposes. All thoughts and opinions are my own.
Thanks to Neutrogena and Brand Backer, I was able to test out this Neutrogena Light Therapy Acne Spot Treatment device for Y'all. I have always been wary of "devices" that supposedly help skincare. I have extremely sensitive skin and I am usually nervous to try something I new on my skin that has the possibility of irritating it. So when I received this device, I was a little unsure.
However, I am happy to share that I am over the moon excited about how this device works on my sensitive skin. I was only planning to do an IG post but it was too good not to mention on my blog. Today I wanted to share a little bit about this Neutrogena Light Therapy Acne Spot Treatment. Including its claims and how my experience with it has been.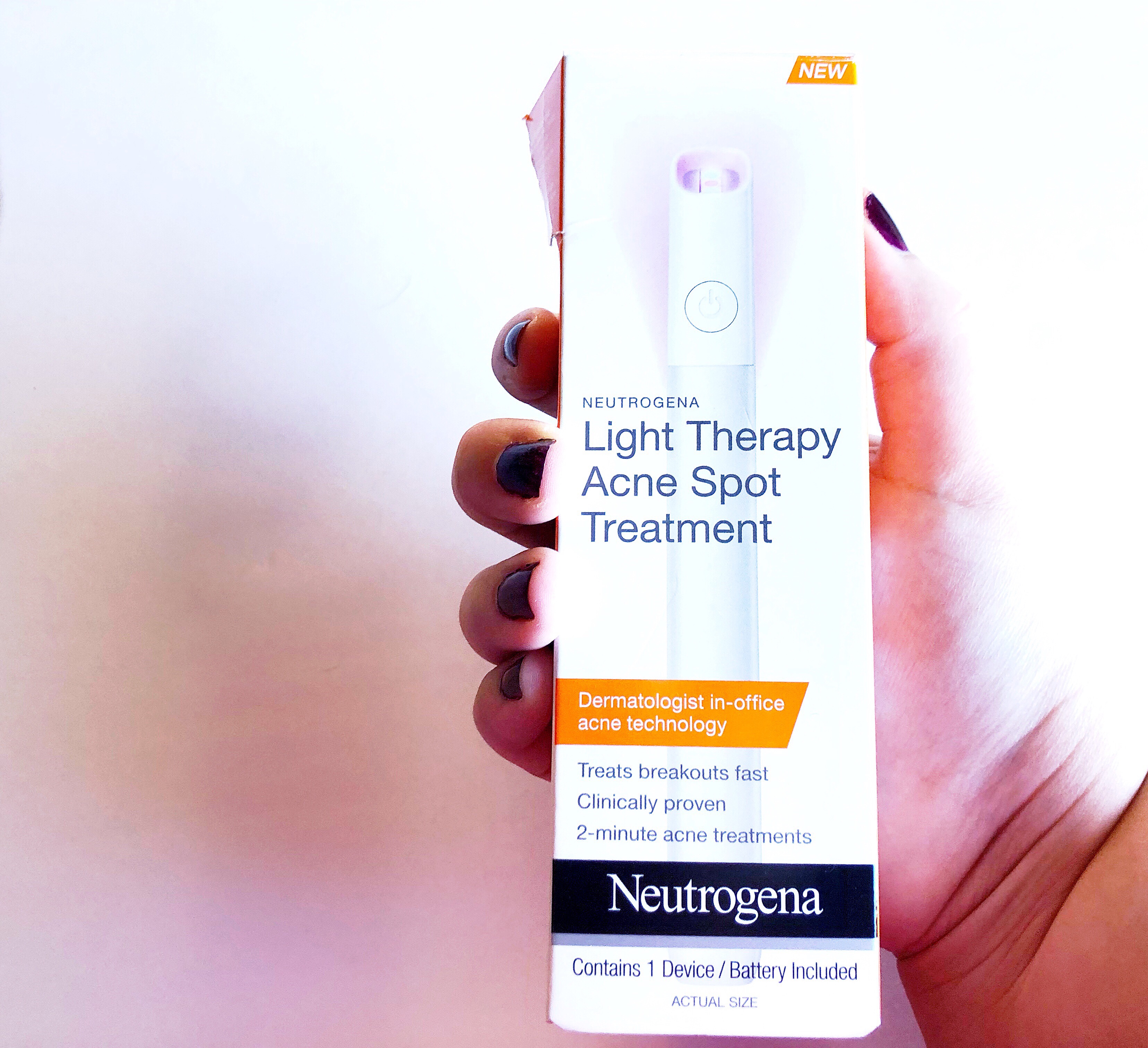 The Claims
First off this light is dermatologist tested and contains in-office technology. This device uses light therapy to target and treat breakouts and treat them fast. The two-minute treatment is a great way to treat acne that pops up suddenly. The treatment uses both red and blue light simultaneously to reduce breakouts without any burning. The blue light kills acne-causing bacteria while the red light calms any inflammation. The treatment is a fast and easy to use light therapy treatment that really does seem to help when acne pops us. Here is a quick overview of the claims:
short two-minute treatment (per pimple)
100% UV free
completely chemical free treatment
FDA cleared
Uses clinically proven light therapy treatment
works against both bacteria and inflammation
user-friendly
You can find this device at Target for $19.99, Walmart for $14.77, Ulta for $22.99, and other various stores. It is simple to use! All you do is place the top of the light on a pimple and press the button- after two minutes the treatment on that pimple is done and you can go on to another. They advise you to use the light therapy on fresh, clean skin and you can use it up to three times a day.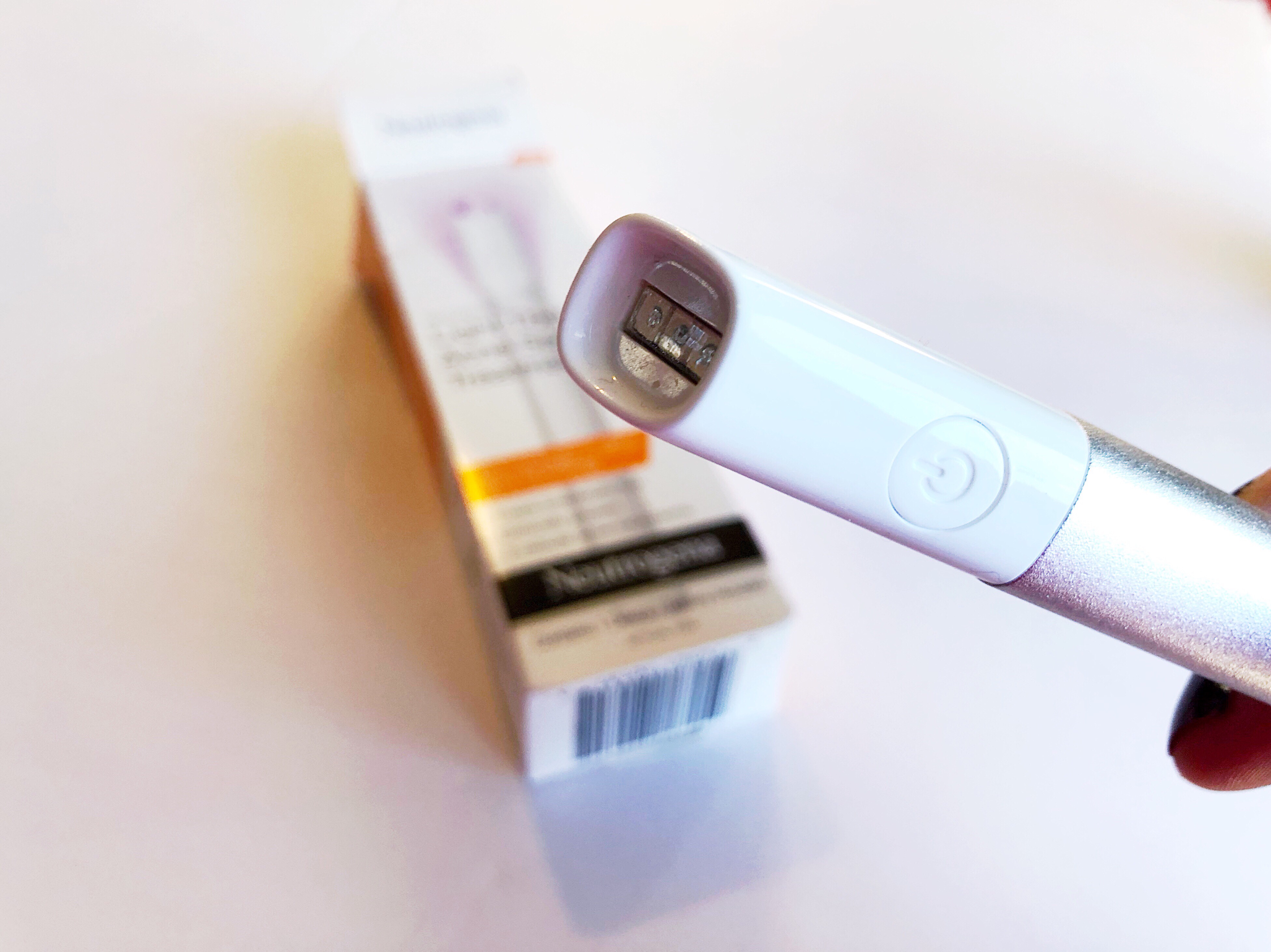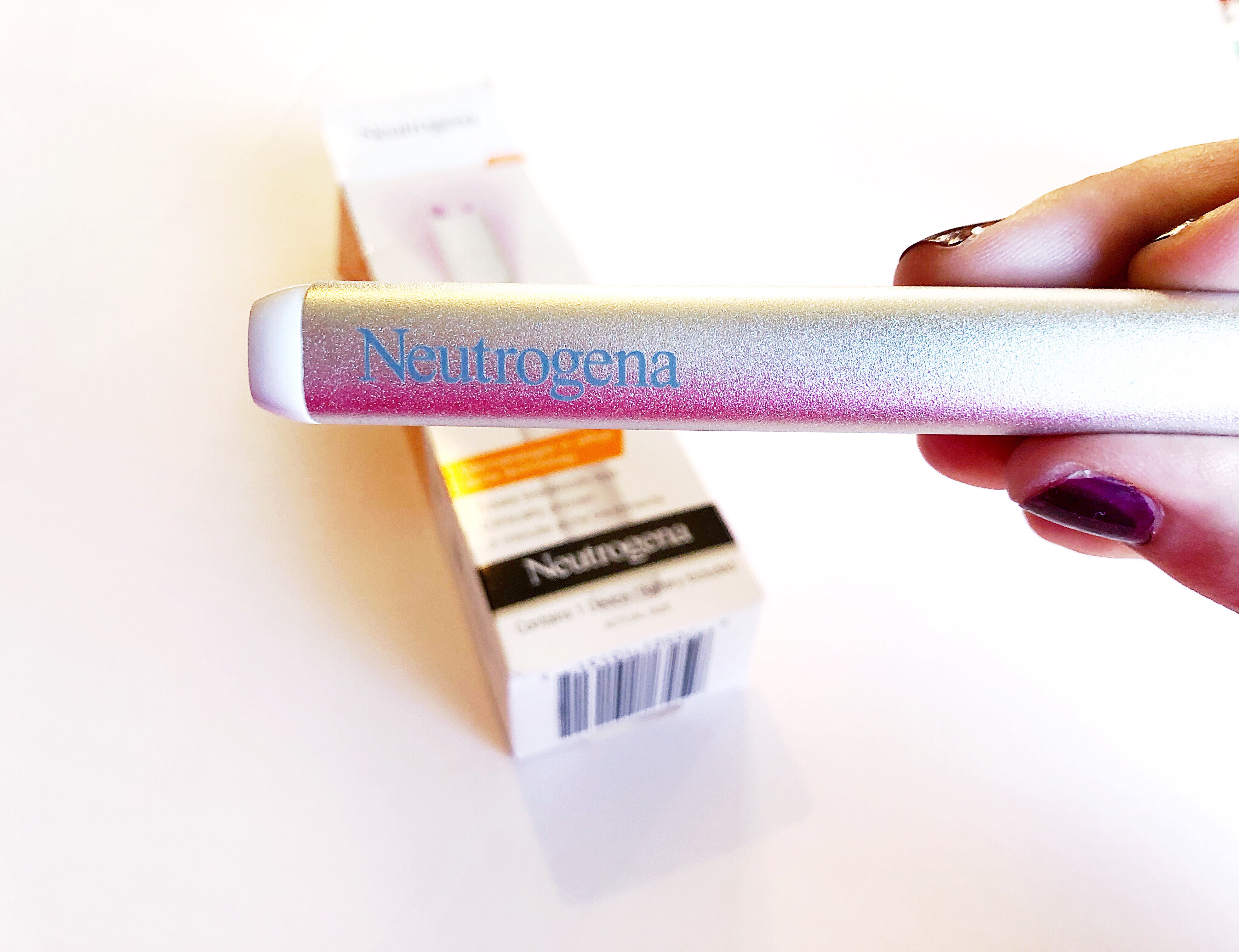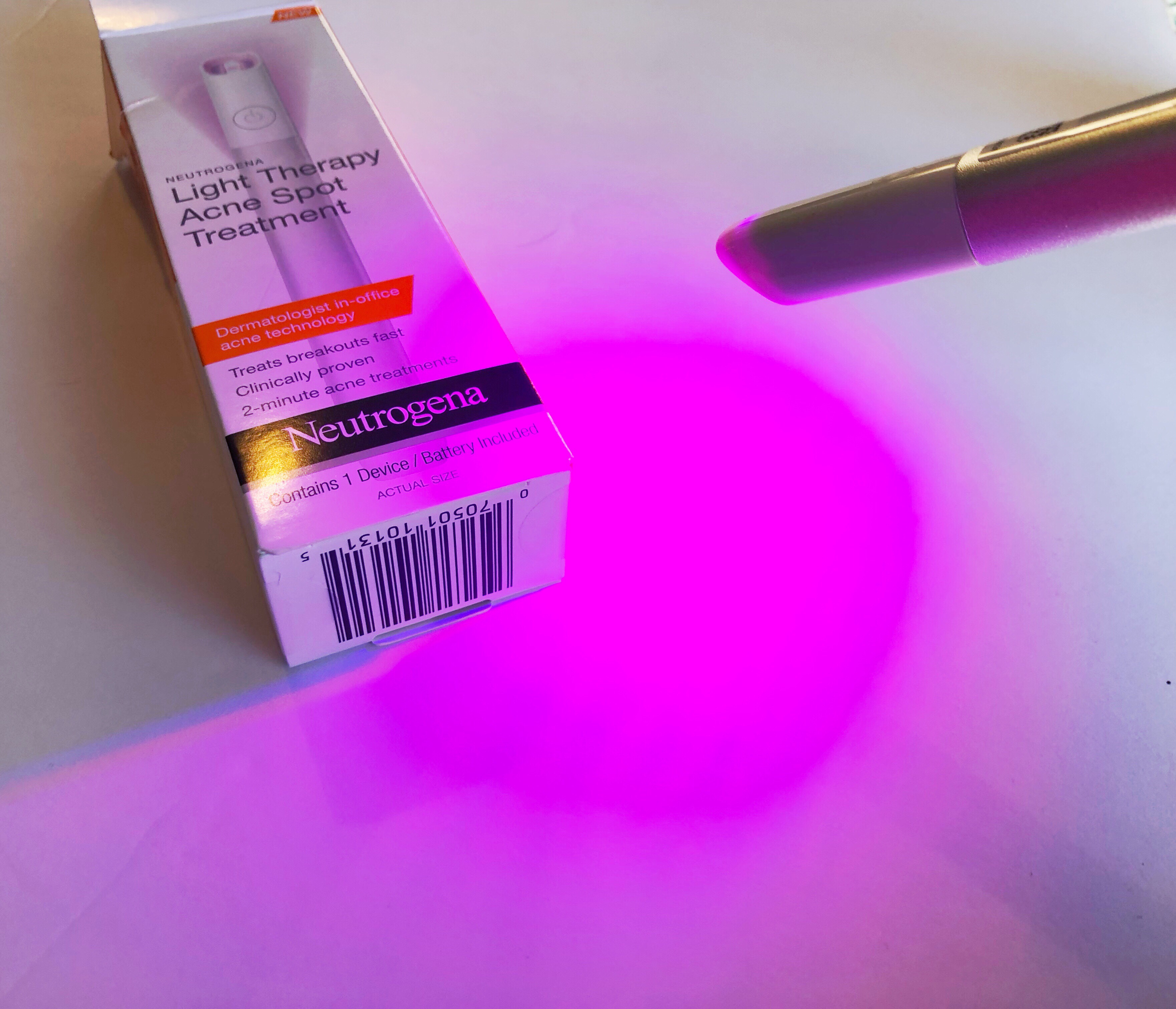 The Neutrogena Light Therapy Acne Spot Treatment uses red and blue light to reduce breakouts! #ad #NeutrogenaLightYourWay
Click To Tweet
My review
I started off using this pretty consistently for about two weeks. I would use this after I washed my face but before all the rest of my skincare routine. Because of hormones and stress, I actually had some good spots to use and test this treatment on.
When I applied the light to my spots and waited the two minutes, I had no discomfort. The only discomfort I ever had was when I pushed the device too far into my face (which is totally my fault) while I was learning the best way to hold it and apply pressure.
I was worried about it irritating my skin or burning it and I had neither happen. It did make my spots a little warm at times but never any burning of any kind. I would do the two-minute treatment on each significant spot I had on my face for a little over a week. My skin never broke out or became irritated and I typically did this up to twice a day.
I will say I didn't notice some huge, shocking instant difference. But I do believe that the treatment helped calm my spots and allowed them to heal and disappear more quickly. The next day they were less inflamed and sore; as well as smaller in size typically. I was pleasantly surprised how well the Neutrogena Light Therapy acne treatment helped my skin. Even my overly sensitive skin!