*I received this product complimentary for testing purposes. All opinions are my own."
Influenster, you've done it again! I am always thrilled, humbled, and excited when I get a new Voxbox from Influenster! I just received the latest BECCA box and wanted to share my thoughts about it!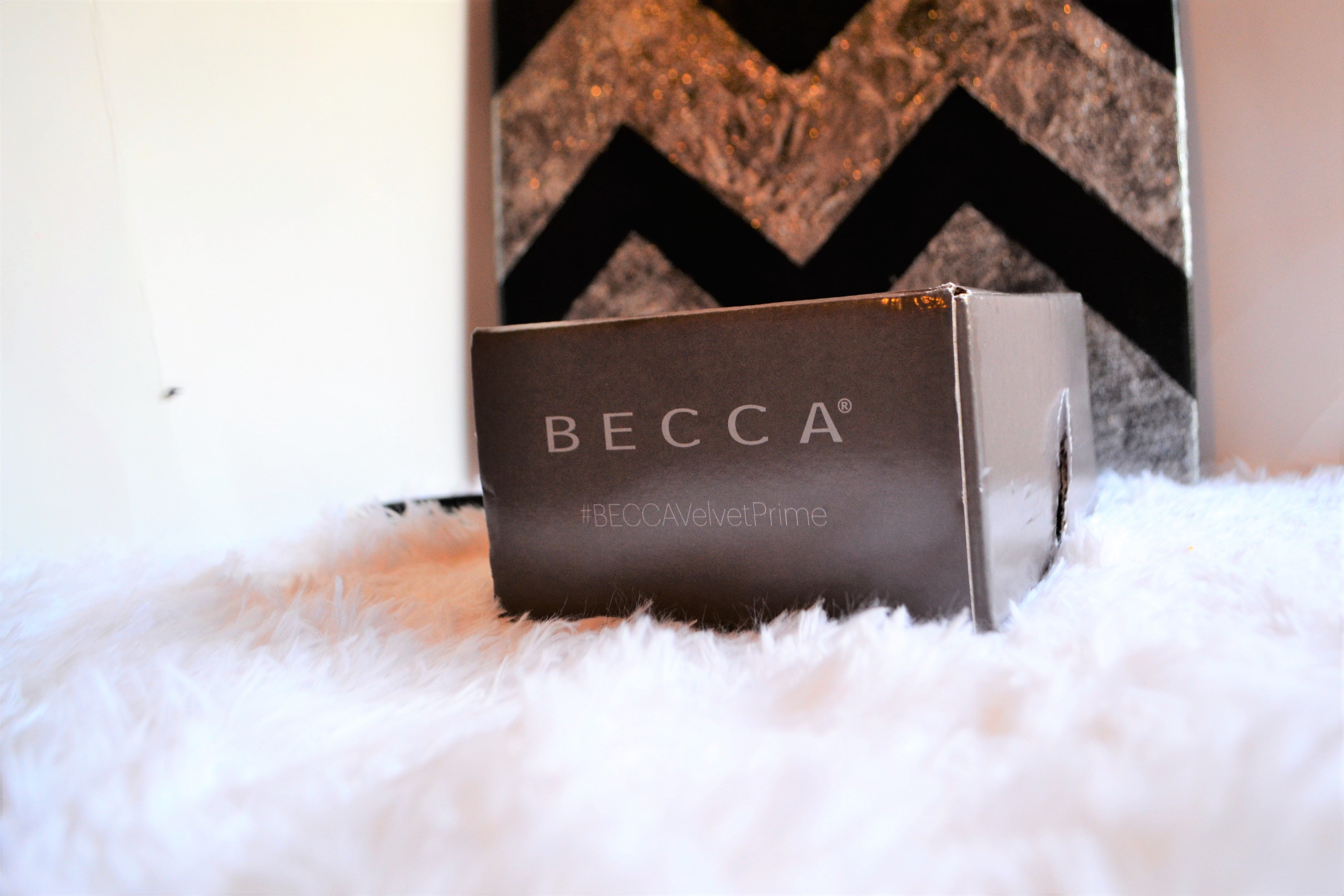 Normally today is Worship Wednesday but I am switching it up to share this amazing product. Friday will be a "Worship Wednesday" post! But until then, lets get started talking about this lovely primer that Influenster sent me.
I have never tried any BECCA products but have always wanted to; so when I received word that I was getting this primer to try and review–I was thrilled. BECCA is a great high end brand that I would consider middle road of high end prices. I received the BECCA Velvet Blurring Primer Perfecting Base (say that 5 times fast). This primer retails for $38 at Sephora and Ulta. Here are a few incredible facts about this primer:
good for all skin types including sensitive skin
doesn't contain parabens, sulfates, or Phthalates
liquid to powder forumla
diminishes signs of pores, fine lines, and imperfections 
makes for a long lasting, air-brushed complexion
oil free but hydrating 
I love the feel of this on my skin, it is a silky texture that applies smoothly and clear. I was very nervous at the beginning because of the color-it's an orange toned foundation color but it applies clear with no color visible.
Y'all. It's got a pump! You know how much I love a product with a pump. I was already loving it from that moment on. Anyway, I've worn it for a week or more and can honestly say I love how it feels. Foundation blends well on top of it and it really does "blur" pores. I can't say I've seen it make my makeup last an overly lon amount of time but it's as good as most.
I would honestly just wear it for the fact of how it feels on my skin during application. It makes my face feel refreshed and ready or the day. I'm anxious to see how it continues to wear and if I see a difference in my makeup but so far I'm loving it!
Have you tried this primer? If not, what's your go-to primer?? Let me know!