Welcome to a beautiful Makeup Monday friends! How are you starting your week off?? I am hard at work editing a newborn session that I'll be sharing later this week! Today is a fun post for y'all!

Product review alert! Have you heard of this foundation? It's the L.A. Girl Pro Coverage liquid foundation and its $8.99 at Ulta. I picked it up a while ago and I'm finally ready to tell my thoughts on it! Do I love it or hate it? Spoiler alert: I hate it. 
What I will start by saying is that this is just my review for me personally, the price point and shade selection is great but the formula is not something I like for my skin. For a bit of background, I have a semi-ly oil skin. I've always been in the oily skin category and this foundation is not made for my oily skin.
I'll break down my thoughts on this and rate each section out of 5. The sections will be: color, coverage, application/formula, wear, and overall. Hopefully this will provide a good look into this foundation.
Color 4/5 
I have the shade Porcelain which is, I believe, the second shade in the collection. I will say I think the color was perfect for me! I always have a hard time picking a correct shade but this works really well for my skin tone. They have 16 shades which I think is fairly good for a drugstore brand. I was very impressed by the color and how it matched my skin tone. The color was by far the best part of the foundation.
Coverage 3/5
The coverage was, in my opinion, medium at best. I think it was probably build-able but the application and formula was impossible for me to build it. It seemed very thin to me, the coverage was fine for when my skin was pretty clear and smooth.
Application & formula 2/5 
I remind you, I'm pretty oily. The formula is completely DEWY AND OILY. My skin felt wet and shiny when I applied it. Even after I set it with a powder, it still felt oily and shiny. I will say, what I didn't know is that this is considered an "illuminizing" foundation. So it's slightly my bad that I bought that kind of foundation. But this foundation is much more than just illuminizing. It's darn right dewy and wet. I have not seen such a horrible look on my skin than this foundation. I was sad too, it has a pump!
Wear 1/5 
Wear: the worst part. Within minutes, and I'm not exaggerating, this foundation fell into my lines, creases, and any little imperfection in my skin. I instantly looked much older and like I didn't know how to wear makeup. Within the first hours, it began to breakup and look separated on my skin. I took some pictures for redereance. You can see the separation above my eyebrows, next to my nose, and on my forehead. Also visible is the settled in creases on my smile lines.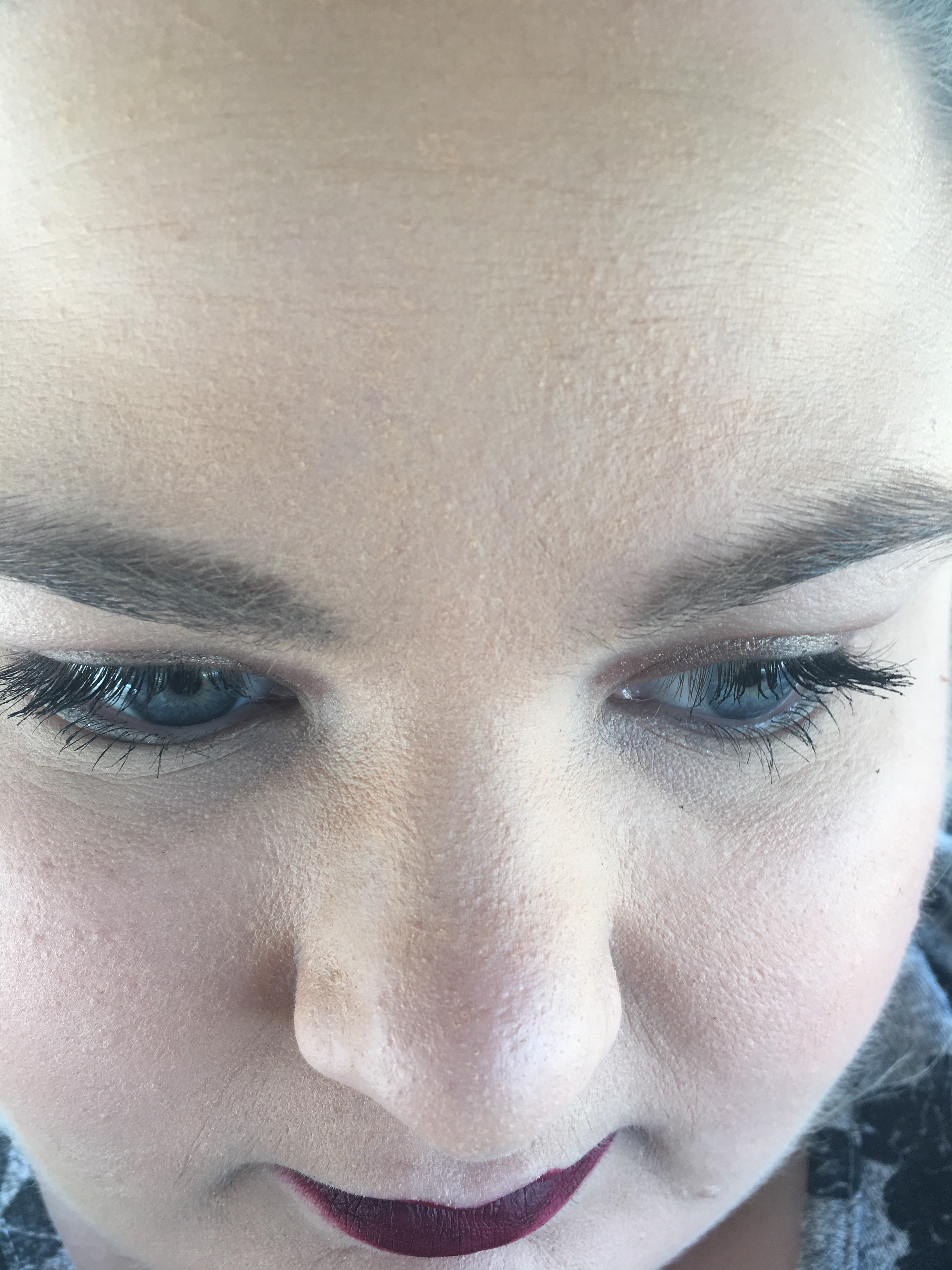 I have more pictures but I'm honestly to embarrassed to show them, HA! I was really disappointed in how this foundation wore. When the color was so perfect I was praying this would be a great drugstore find! I would NOT recommend this foundation for anyone with combo or oily skin and honestly I'm not sure how it would work for anyone.
Overall 2/5
If you are a dry skin girl that's looking for a medium coverage foundation, give it a try! But I do not recommend this foundation for anyone who is combo or oily skin or anyone who prefers a matte finish. Not only did this foundation make me look very oily but it went patchy and separated within a matter of an hour. I was really disappointed in this product overall, the price and the packaging was really great but the problems with the formula and wear are just to bad to make a difference for me. I always try to be honest on here with ya'll and this is my honest, personal opinion.
Do you love this foundation? Have you tried it? Let me know!