Welcome back to another day here at W&W! I say this every month but I cannot believe that it is already about to be another month. This year is both flying and dragging by in its own ways. I am extremely excited about today's monthly favorites because I tried many new things and have loved them enough to share them with you today.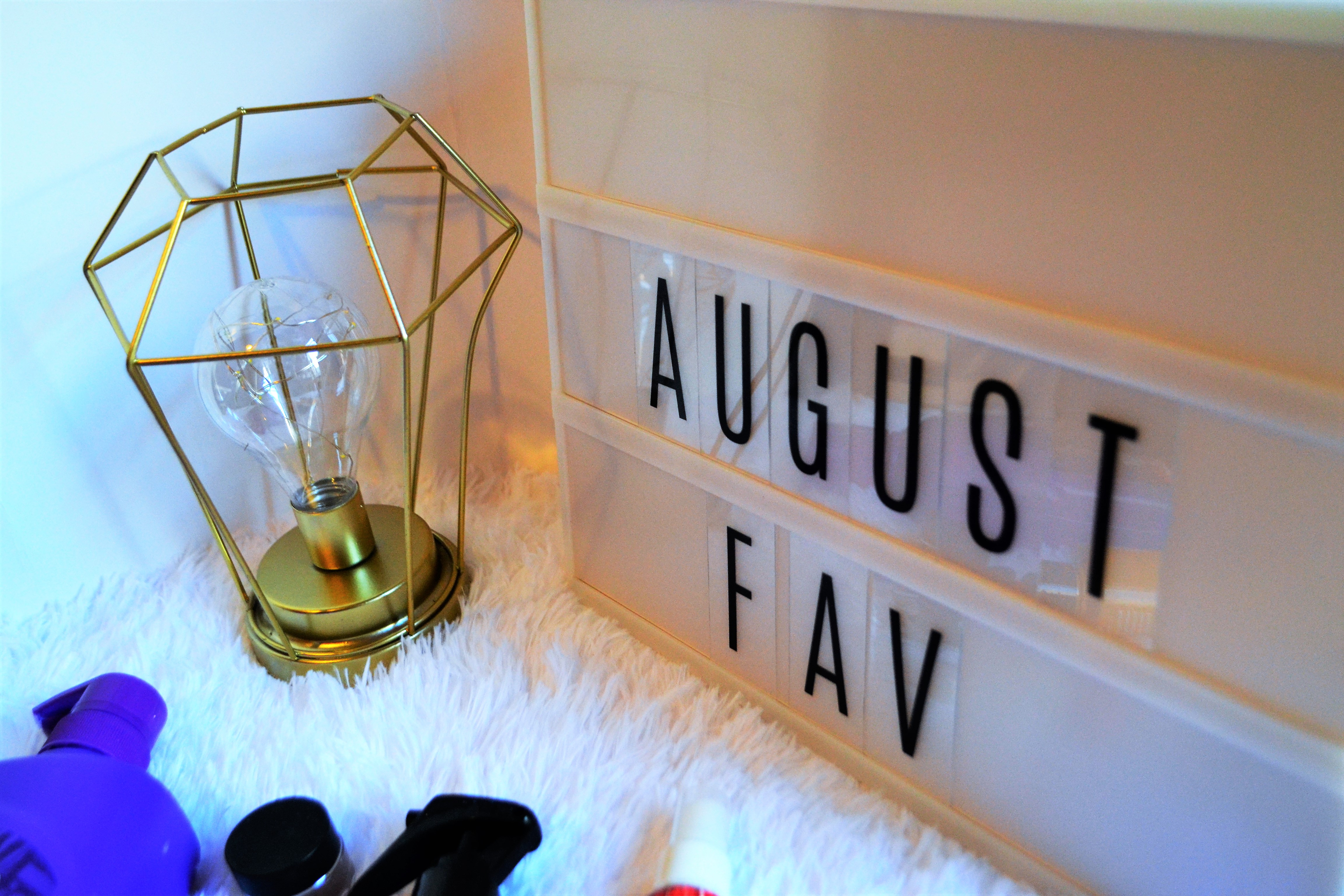 Hair, beauty, and makeup will be heavy in this favorites! If you didn't know, I colored my hair into a blonde ombre so I have been trying some great products to mantain my healthy hair status even after the bleach. Here is a look at my hair if you haven't seen it!
I believe this might become a holy grail product, ya'll. I wanted to find something to nourish my hair now that I had bleached it. I have always had really healthy hair and I wanted to maintain that. I also have extremely thick hair that tangles at the drop of a hat hat and I have dry scalp….SO I needed some extra conditioning without using a cream- in comes this product. I love this because it detangles and nourishes my hair. I picked this product because it claims to both repair and protect hair which was exactly what I needed. The smell of this leave-in conditioner is also incredible! It's one of the few hair products that makes my hair actually stay smelling good and like the product itself. I use this after I wash my hair and towel dry it some.
I know, its a steep price for a small lip oil. I was really hesitant to try it and I honestly only did because it was Ulta's big sale and they were only $15. However, when I run out, I will buy the full price because this stuff is dreamy. Zoella, the UK vlogger, speaks highly of this oil and I finally caved and got one! I use it almost daily, usually at night, and sometimes just out and about. It gives the lips just a touch of color and shine but the real benefits are what it does to your lips. The oil, while very thick and luscious, isn't tacky or overly sticky. It also has impressive staying power! It'll last quite awhile on my lips. The applicator is a typical doe-foot but it is bigger in size and much softer than most applicators. It comes in a few colors and smells….go get you some girls!
I don't spend a lot of money on shampoo and conditioner. I don't use the cheapest, but I usually use Garnier, OGX, and recently Aussie. I was looking for a good and affordable color treated shampoo and I stumbled upon this one. My first and foremost biggest praise is that it has a PUMP! Anyone agree that pumps are the best thing for beauty products? So far this shampoo is working great. It really lathers up and I can tell my hair really gets clean. Do you know what I mean? That feeling that the shampoo is just doing its work? Well this does! I am looking forward to trying the conditioner as well.
I wasn't sure I would include this, because at first I really wasn't happy about it. I will say my biggest con of this product is that the spray seems really harsh and pretty wet. But when I learned to spray it very far away and softer, I seemed to like the product much more. It did seem to protect my hair from the heat without making it crispy or really oily. I will just advise that you use a light hand and from far away!
I purchased this a while back and mentioned it in my Makeup Haul post. I honestly wasn't sure again if I would like it; the color looks extremely pale in pan. However, when you apply it, the blush is a beautiful soft pink color. The smell of the product is pretty awesome too! I was pleasantly surprised about this blush and I am planning to get the bigger version sometimes soon. If you like soft and light blushes, I recommend this one for sure.
I can't help but mention this again! Ya'll know I am obsessed with these smudge pots. I purchased this shade in the same makeup haul I got the blush in and have used it allllllllllll the time (not even exaggerating). I use this on its own all over the lid, as a base, and just add some things on top of it to dress it up a little. I love this nude color because it is so versatile. I highly suggest you get it if you love easy, great makeup looks. They are so inexpensive and easy to use and work with on the eyes.
Madam Secretary
This last month my mom and I have started watching Madame Secretary on Netflix. I never caught it live so I was so happy when the first three seasons came on Netflix! I love this show because it shows a bit of what I could have as a job: speech writer, press secretary, etc. I love seeing "behind the scenes" of things in real life. I highly recommend this show to anyone who loves government dramas.
"All unauthorized use of this blog post or pictures is strictly prohibited. These posts may not be copied or posted other places without the writers knowledge and consent."