I received this box complimentary for testing purposes. All opinions and thoughts are my own.
Influenster does it again! I am always shocked and amazed at the amazing things Influenster continues to send me. I am thrilled to share with you a new box I recently received! This is probably one of the biggest blessings of blogging, getting to try stuff I normally wouldn't have be able too!
My recent box was full of makeup goodies! A preview at Laura Mercier's newest foundation: flawless fusion. The box included:
Full size liquid foundation (1 oz) in shade 2C1 ECRU
Full size Translucent Setting Powder
Makeup Puff for application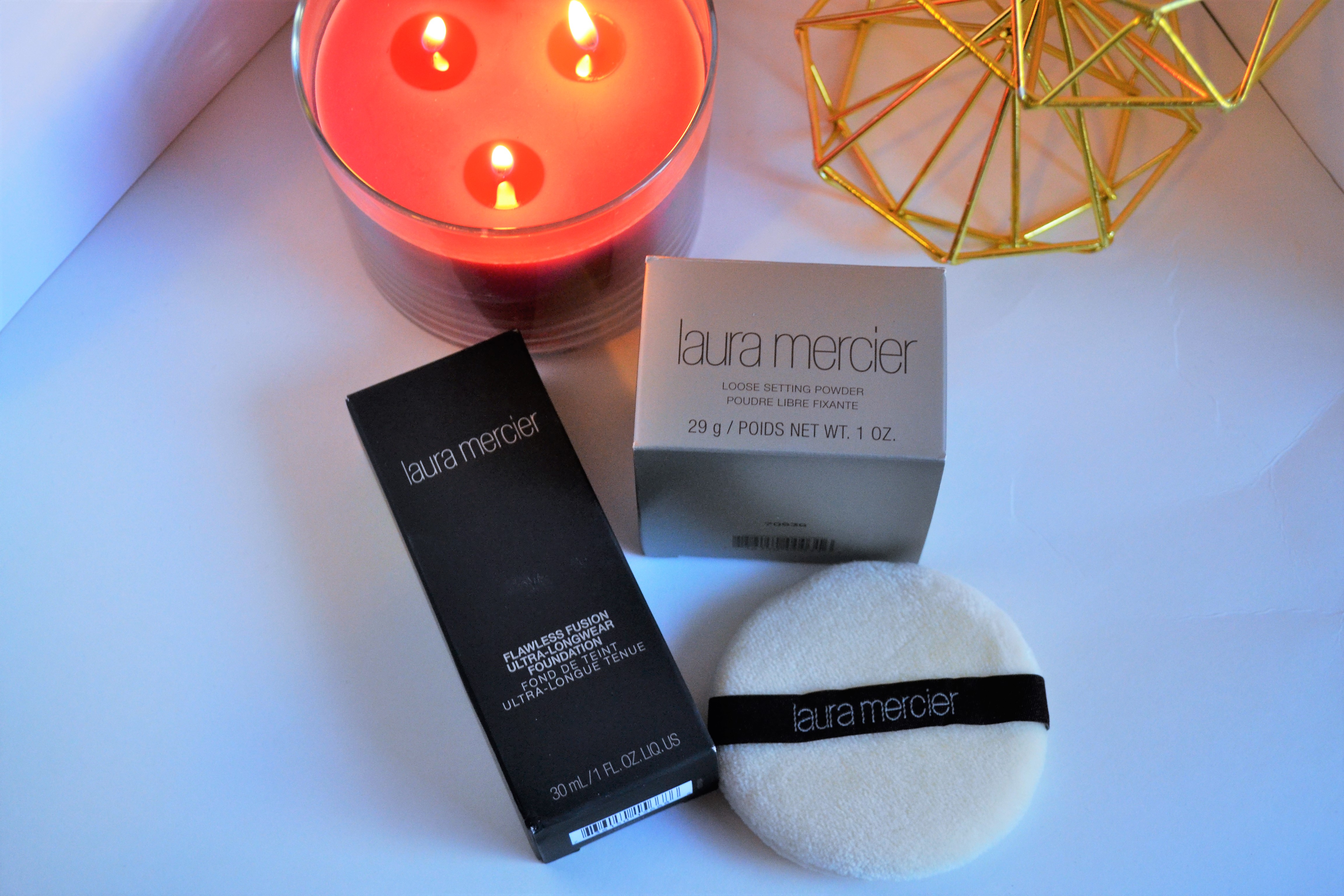 Guys, this foundation is the nicest foundation I have ever used! I was so thrilled to get this VoxBox! I love all the great facts about this foundation too:
15 hour ultra-longwear
matte finish
medium to full coverage
good for all skin types
oil-free and transfer resistant
NO sulfates or parabens
20 shades available
The only "con" of this whole box is that I chose the wrong shade. When Influenster said I was going to receive this box, I was able to pick my shade. I, of course, picked something WAY too dark for me. I have now purchased some mix in white foundation to lighten the color.
Even with the add in color, this foundation is honestly incredible. The wear feels amazing on the skin and it is weightless. It blends easy and does stay really well. I can testify that it does not transfer and has a good color selection. I would say it is medium to heavy coverage, going more towards the medium. So far it isn't the most coverage I have ever found but it seem build-able. I only recommend maybe testing them in store before picking your shade!
The bottle packaging is so beautiful and classy! The foundation comes in a cloudy matte glass with a pump. The powder has the same cloudy glass that I find sophisticated and stunning. I mean the pump alone is amazing; I HATE when foundations are pour out…I waste so much product. The makeup puff is also incredibly smooth and soft on the face. I normally don't use puffs that come with the products but I think I will be using this one.
Overall ratings out of 5:
Quality 5/5
Matte Finish 5/5
Shade 3/5
Non-Transferring 5/5
Coverage 4/5
Lightweight finish 4/5
Laura Mercier is a great and reputable brand. This foundation is available at Sephora now. The foundation sells for $48 and the powder sells for $23-38 depending on the size you want.