GOOOOOOD Afternoon friends and readers! Today is something I am very excited about. I have been reading reviews, testing, thinking, etc. etc. about the YSL Lipsticks. If you aren't aware, YSL (Yves Saint Laurent) is the top notch, high quality of the makeup world.
I have wanted one of these lipsticks, just for the fact that it's YSL. But standing at a high $37…I couldn't get myself to spend that. Until a few weeks ago, that is. When I was on my getaway, I took the plunge! I finally decided to buy one and see if they were worth the hype and the money.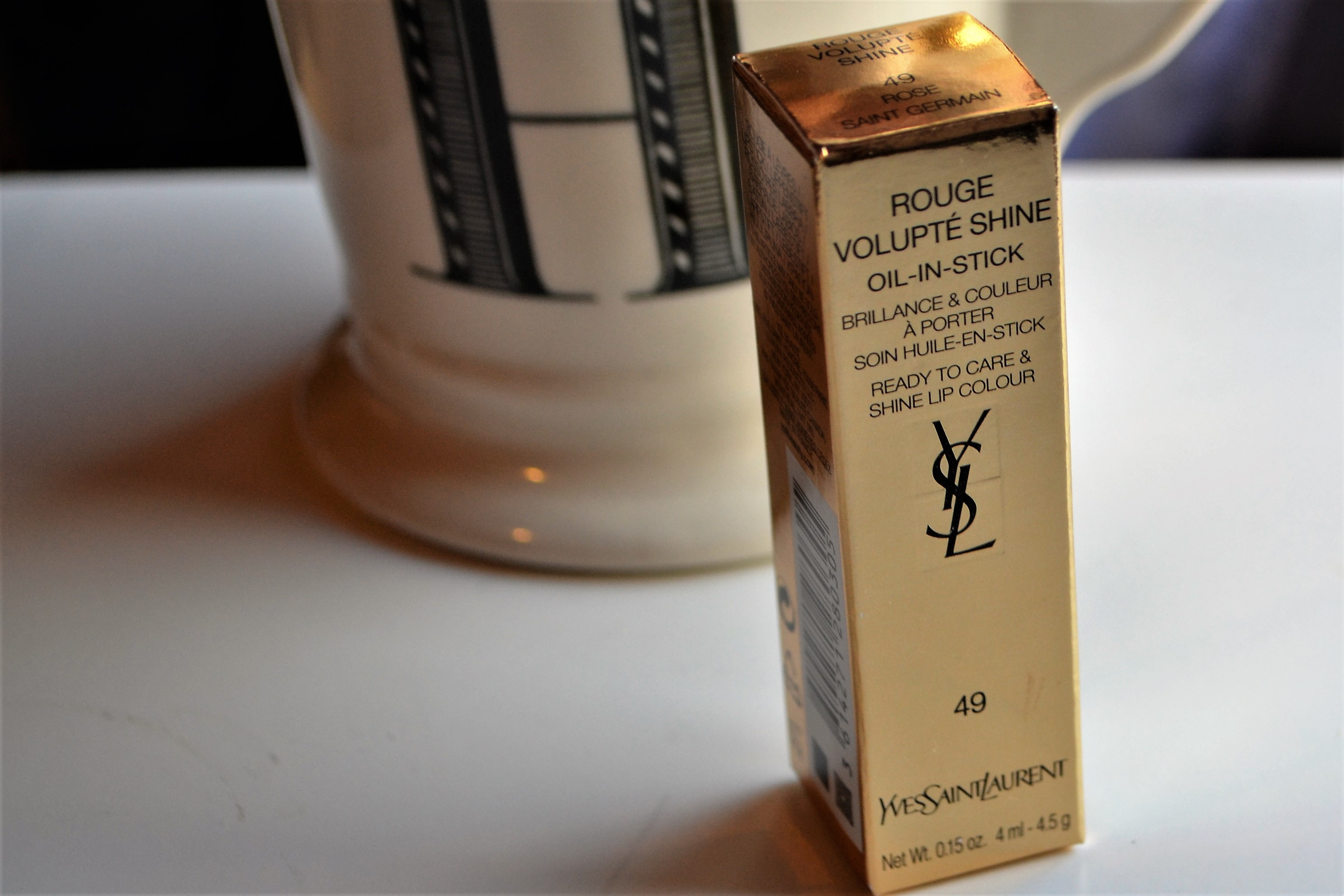 First off, YES. I'll explain more in this post but yes…it is worth it to me.
I picked up the shade 49 at sephora! It is a bright and brilliant pink shade. The packaging makes it seem much more coral, but on the lips, its a perfect summer and spring pink.
I mean look at this packaging. Gold (almost rose gold in some light) metal surrounds the lipstick that gives it a high-quality feeling and protection. The silver YSL detail is in the middle of the stick and details the color that is inside! The elegance of this packaging really makes you feel better about spending the money for it. I mean packaging is a big deal in the beauty world. The metal is heavy and sturdy which is perfect for my never ending abyss of a purse.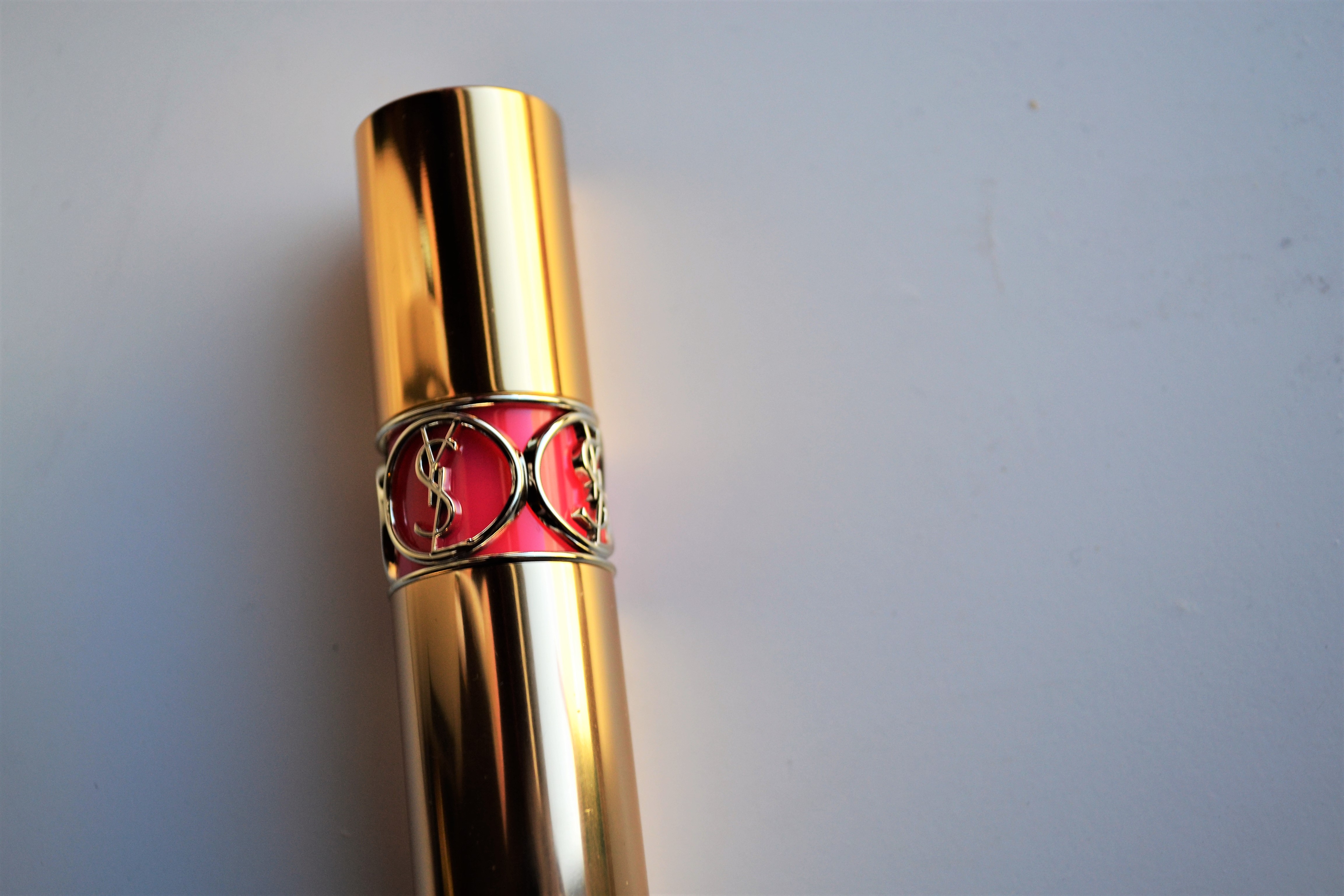 YSL Rouge Volupte Shine Oil-in-stick lipstick is by far some of the best lipstick I have tried in a long time. It glides on almost more like a chapstick, very nourishing and has medium coverage.
While it is very "oily" and moisturizing it still packs a great amount of color pay off. It isn't sticky or tacky at all; it is very smooth and silky. I have never had it bleed or rub on my teeth yet either.
The formula is so impressive because it is very easy to apply and wear. It hydrates my lips but still gives me a high color pay off that I always look for in a lipstick. So far it hasn't been the longest lasting lipstick I have tried, but I almost don't care because the other positives are so great!
I highly recommend these. Even if you save up and just buy one, it would be worth it in my book!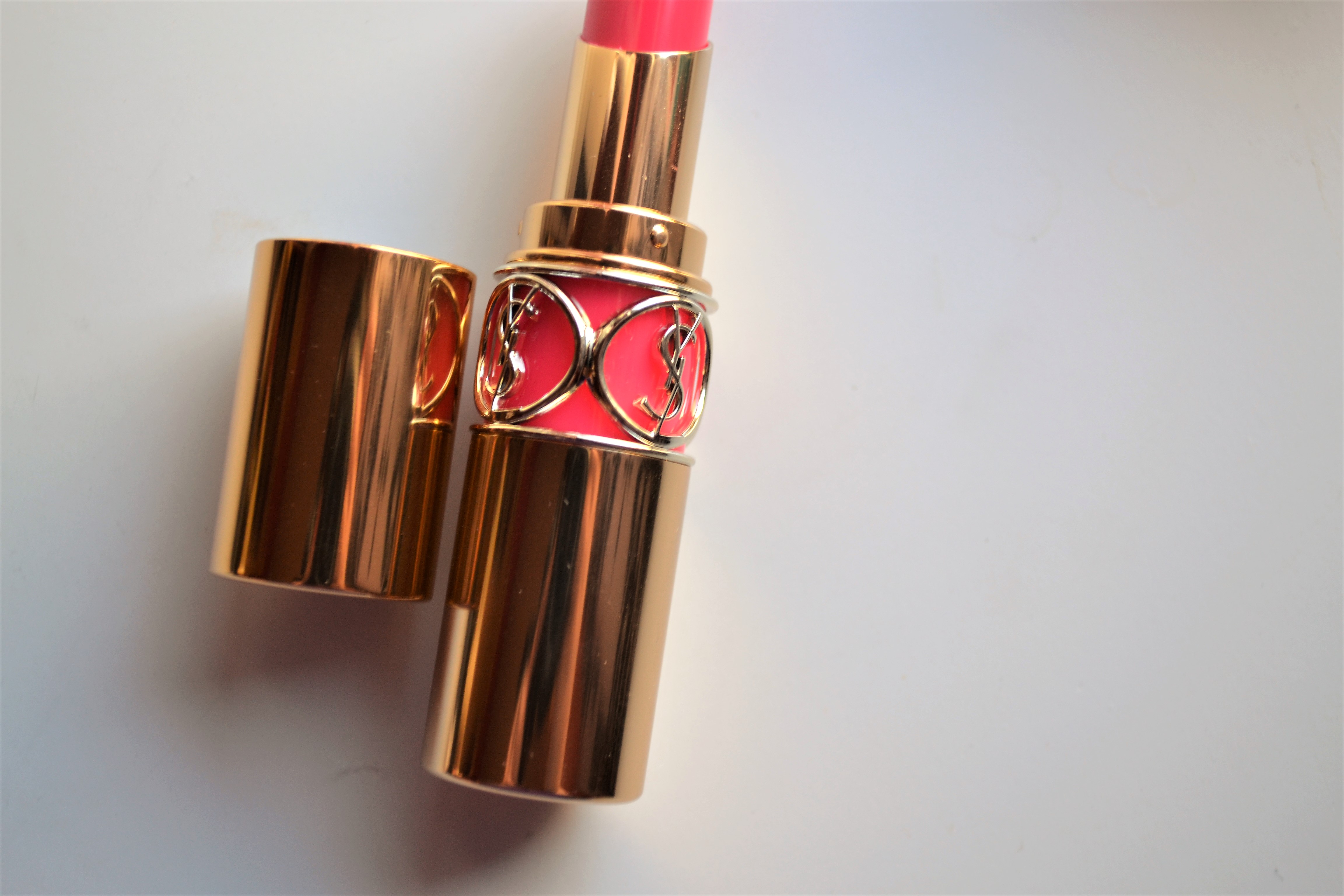 Like I said, I bought shade 49 which is perfect for spring and summer! Here are a few swatches of the color: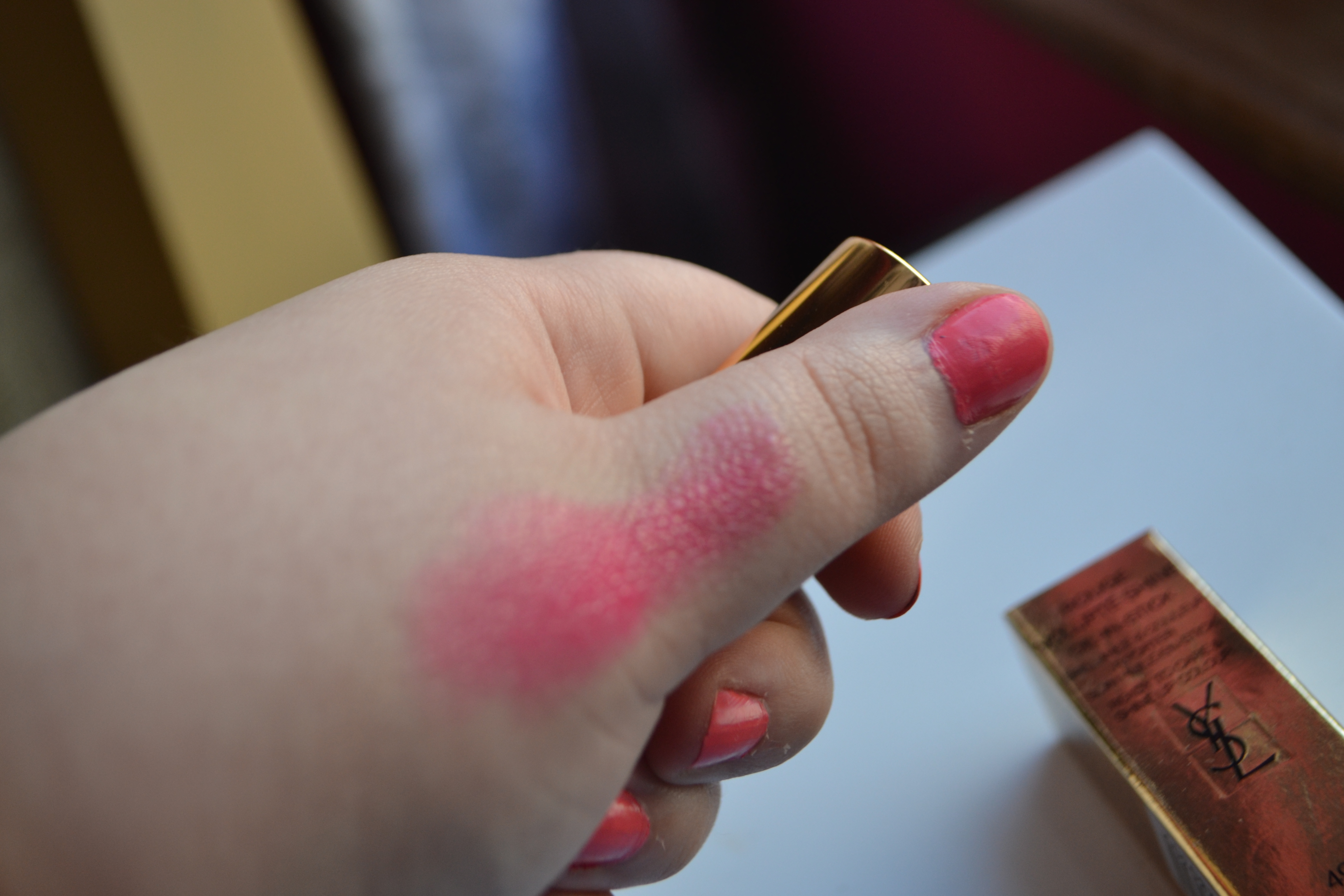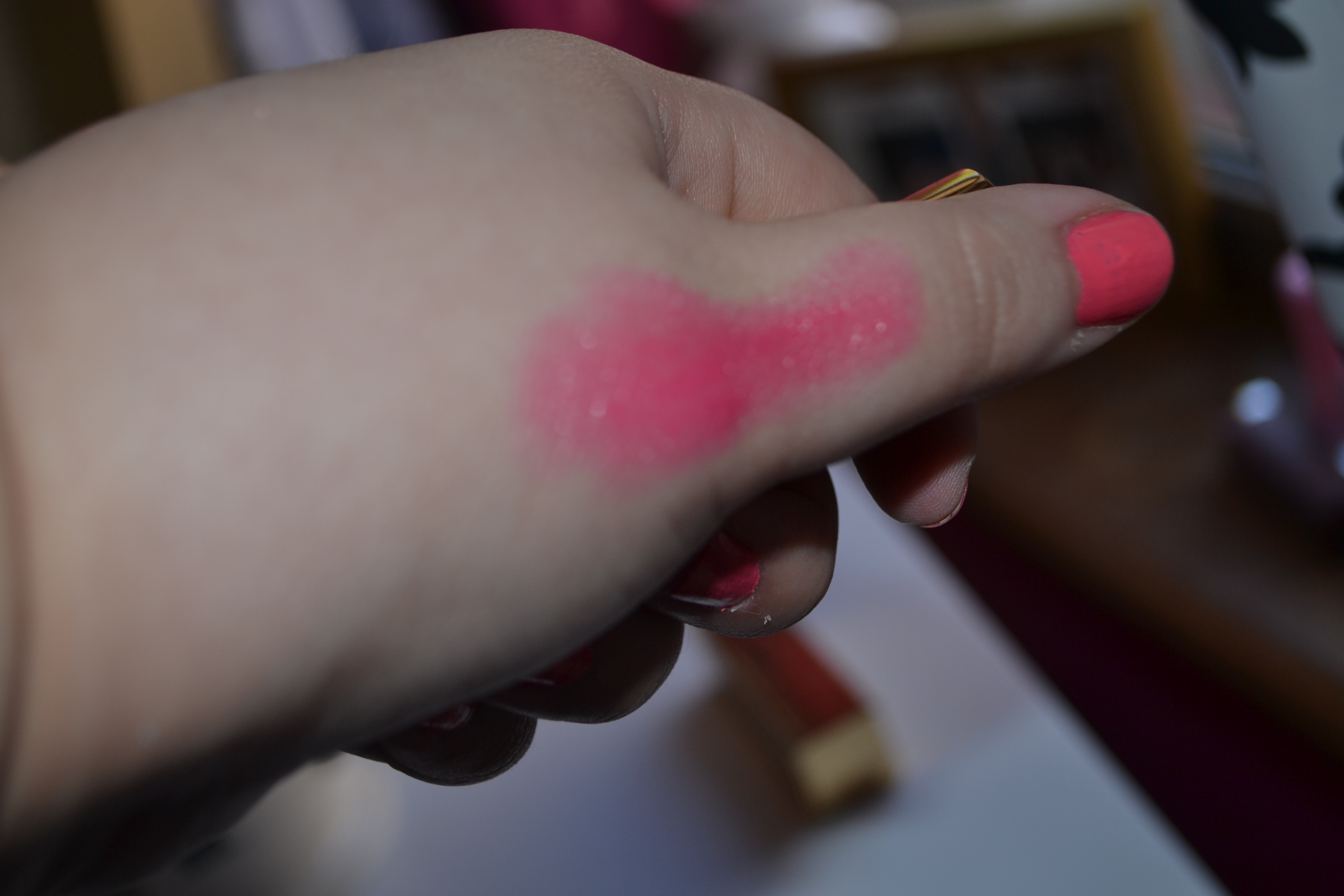 Overall review
Color Pay Off 4.5/5
Worth Price 5/5
Feel 5/5
Packaging 5/5
Time Lasting 3/5
Would I buy again? 5/5
Do you own any YSL Lipsticks?? What are your thoughts on them? Do you want to purchase more? Let me know what my next color should be! XO