Hello friends! Today I wanted to share my testimony with ya'll and share a bit of what God has done in my life.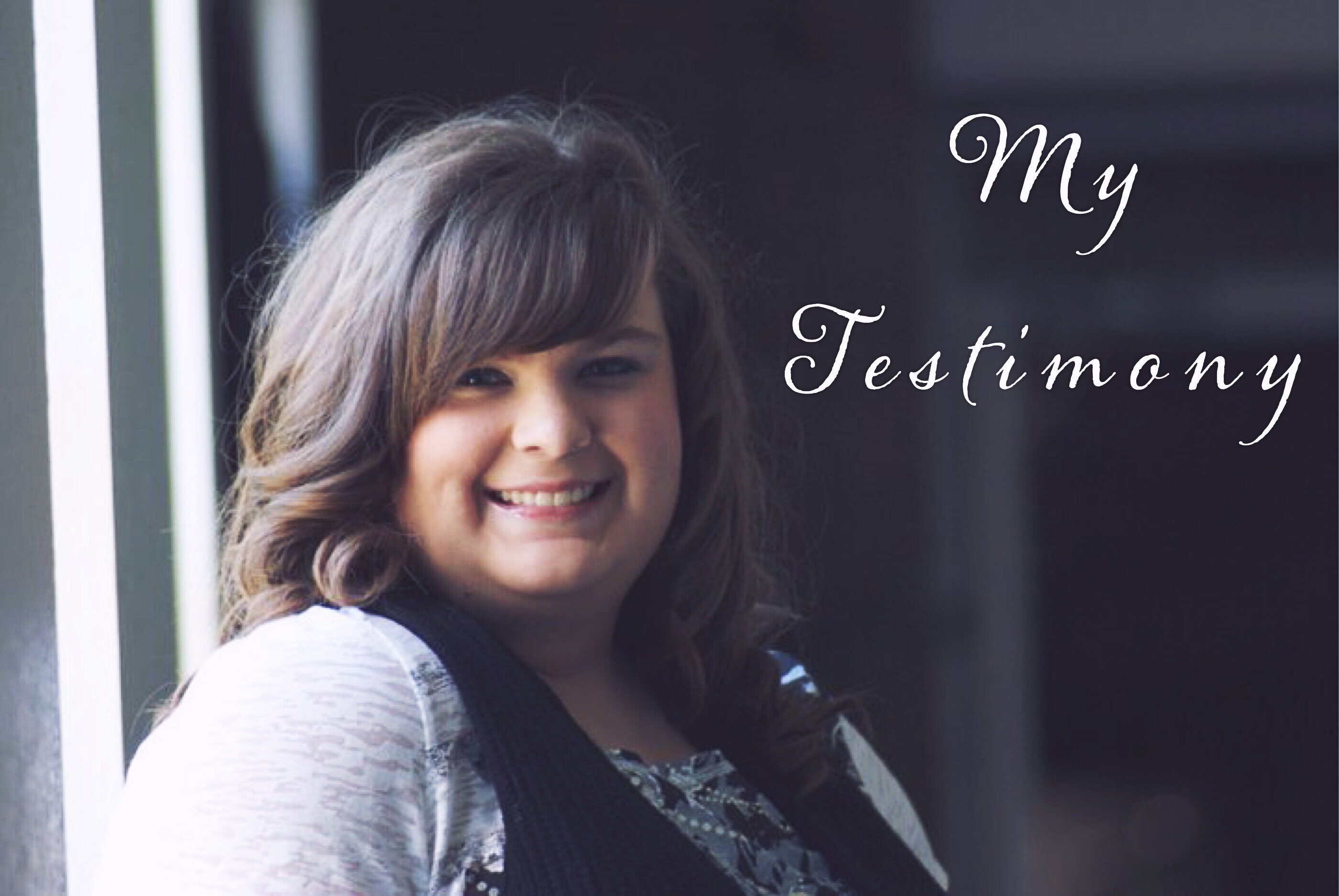 I grew up in a Christian home, and was blessed with believing parents and grandparents. From the beginning, church and Jesus were instilled in me. At the age of 6, I walked down the aisle by myself and told my pastor I wanted to ask Jesus into my heart. I was ushered back to talk over salvation with a counselor, who happened to be a good family friend. Soon I was baptized and took the outward step as a symbol of my salvation.
I will say this, because I was so young, I honestly don't remember much of the whole experience. I remember being confident as I walked down and knew what I was doing. But Satan has always used the fact of my age as a reason to make me doubt whether I was really saved then or not. But through many moments and times in prayer, I believe with all my heart that I am saved. I might not remember everything about that time but I do know how every day since them, God has been changing and molding me for His purpose.
Recently though, God renewed my heart and passion for Him. After a few years and seasons spent away from really seeking and honoring the Lord as I should be, on November 22nd I rededicated my life to the Lord. While I knew, I am saved, I hadn't been living for the Lord like I needed too. I pulled over in a parking lot and prayed with my mom because I knew it needed to be done. I might not be perfect, but I re-affirmed that salvation and set myself back on the right path. I still struggle, but I am trying to follow God and show my heart for Him in everything I do and say.
One thing to remember is your testimony doesn't stop the day you are saved. My whole life is a testimony of finding/pursuing Jesus and overcoming battles. Life isn't all sugar plums once you are saved; God doesn't promise us a perfect life, but He promises to never forsake us.
I've dealt with some hard times in my life. My mom has been sick most of my life, and I've had to trust God to take care of her. Other things that have threatened me: Fear. Anxiety has plagued most of my life which leaves with so beaten down that Christ is my only hope. I struggle with self-image and insecurities. I am a people pleaser and desperate for their approval. All of these things would define me if I didn't know my definition was in Christ alone. All of these have given me a richer love of Christ.
The thing about any testimony is seeing God work through and in their lives. I would be nothing without Christ. I would have no hope apart from Christ. Insecurity, brokenness, fear, worry, bitterness, un-forgiveness…all those things would consume me if I didn't have Jesus. I am so incredibly thankful for His salvation and His redemption.
Even in those weary seasons, when I feel distant or life is hard, God is never far away. He is always there and the Holy Spirit is there to convict me and remind me why I am living and who I am living for. When Satan tries to distract me with His lies, I remember that God is above all and He has me in the palm of His hand. If I hadn't of been saved those many years ago, I would be lost and in need of fulfillment that only God can bring.
My prayer is for a deeper yearning for His Word. So often we let our "time with Jesus" consist of church and times of need. This is my prayer: that I would hunger for Him daily. My rededication is something that had needed to happen for a long time and my prayer is not to become complacent.
What's your prayer for your life? Tell me a little about your testimony! I'd love to hear about how God has worked in your life.