Welcome to March! I cannot believe this year is already flying by so fast. How is your month going to far? I hope well.
Today I am sharing my favorites from February! There isn't very many…I feel like I was sick the whole month so I haven't been using many products. But, as always, I found a few things to share with ya'll.
The Garden // Kari Jobe
I have been LOVING this album all month. I listen to it constantly. It is my favorite album to bible journal and worship to. I won't say too much about the album because on Wednesday…there will be a full review up! But it has definitely been something I have loved and listened to all month.
Lipsense // Cappuccino
I am slowly falling in love with Lipsense. I bought two new colors this month and Cappuccino is one of them! It is a perfect light and everyday nude. It gives your lips a little color without being to obvious or bright. You know I love a bold lip, but sometimes I just want a lip color that I don't have to constantly pray is all over my teeth. Lipsense is a brand I am still new too but so far, I am liking it. The colors don't stay on my all day…but definitely MUCH longer than any other lip product I have used. The swatch is less than great…I was having some major lighting issues! But watch on my Instagram for a full swatch!
L'oreal EverFresh trio system
*I received these products free from Influenster for testing purposes. All opinions are my own*
This three step system is for balancing hydration if you suffer from dry scalp or dandruff. The Anti-dandruff Shampoo, Balancing Conditioner, and a Pre-treatment Micro-Exfoliating Scrub are the three steps. The shampoo and conditioner has Indian Lilac in it and the scrub has Apricot Seeds.  All of them have these amazing qualities:
sulfate free
gentle on color
natural botanicals
no harsh salts
gentle on the scalp
paraben free and vegan
My scalp is always peeling and dry so I was thrilled when I received this from Influenster! I have used if for a few months and I am loving it. It's pretty much all I use now. I use the scrub once a week and I must say it is my favorite part of the trio! I do wish the smell was a little less natural, but that is just my taste. I was pleasantly surprised by how foamy and how well the shampoo suds up even with being sulfate free. I am loving this whole system!
MAC Pro-Palette
I finally purchased an empty MAC pro-palette for all my single pan shadows. I went ahead and bought one without the insert and am using magnetic tape that way I can put all different brands in it! I am loving it so far! It is roomy and so nice to be able to have somewhere to actually put all those single shadows that I tend to lose. I highly recommend it! MAC shadows are already magnetic and just add a little magnetic tape to any other brand and you are good to go!
Crossway Single Column ESV Journaling Bible
If you follow me on Instagram, then you know I have been Bible journaling and painting more and more lately. I wanted to share my favorite journaling item: my BIBLE! This is a single column ESV hardcover version. It has just enough space to write and doodle in without making the script too small. I love the hardcover because it is much more durable and sturdy to write on. I highly recommend this one; I truly use it all the time and love it.
Mardel sells it and you can grab it HERE.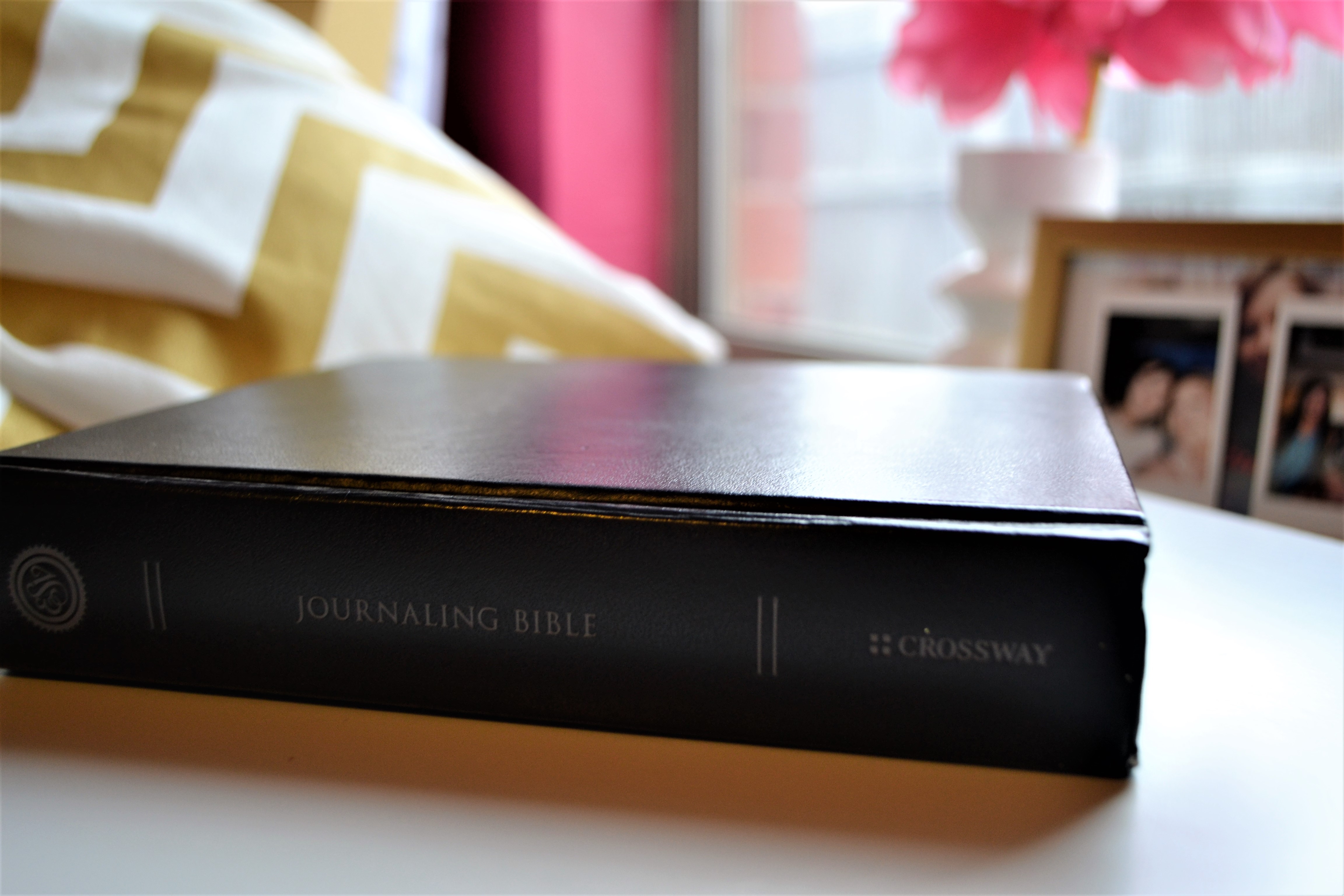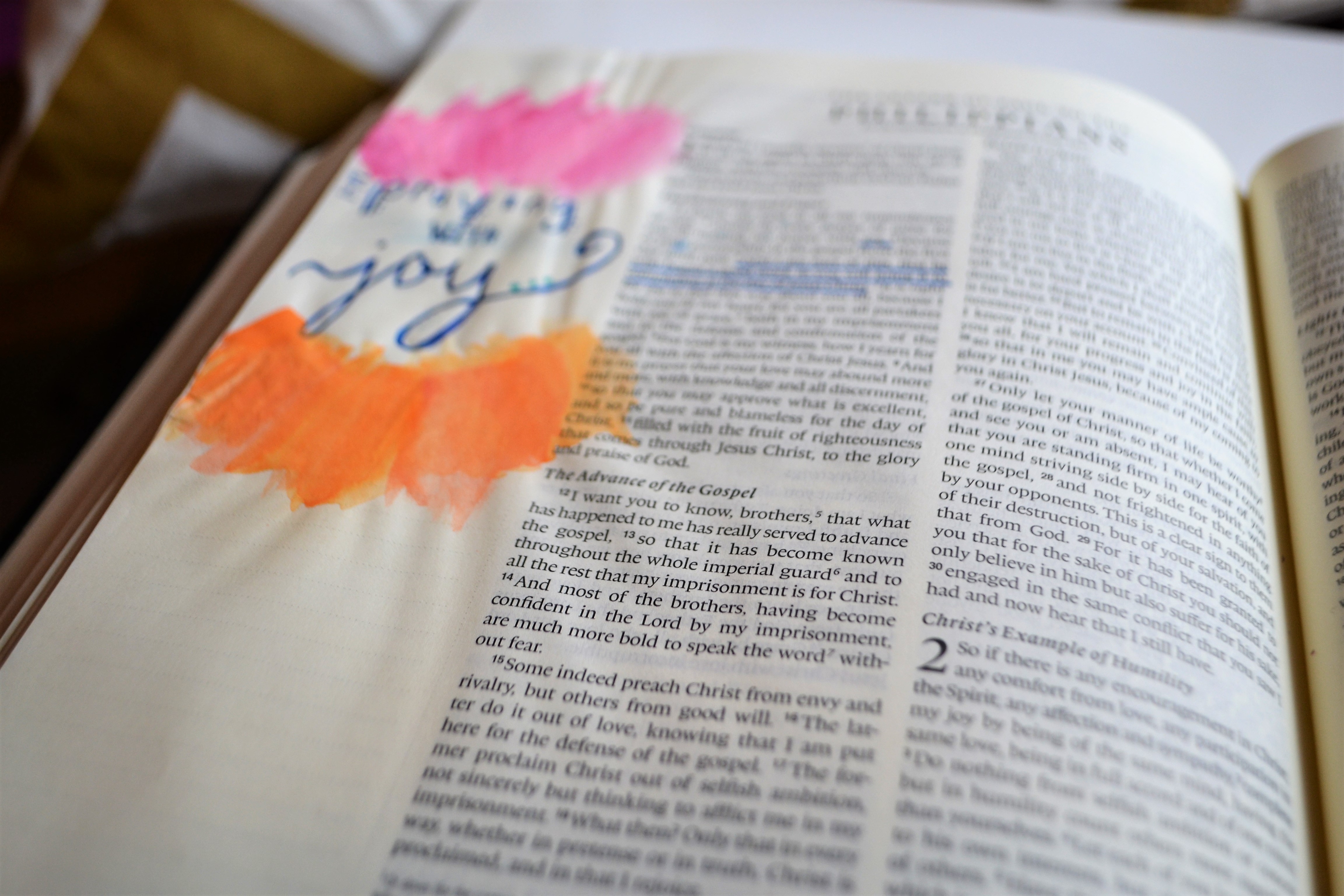 What products, shows, or songs were you loving this month?? Let me know in the comments! I would love to know! See ya Wednesday friends! XO