Welcome W&W readers! Today is a special treat for you…a guest post from Courtney from Coffee + Blessings. I'm so thankful for this girls heart for Jesus, she continually encourages me with her words and posts. Make sure you read till the end and find her social media links!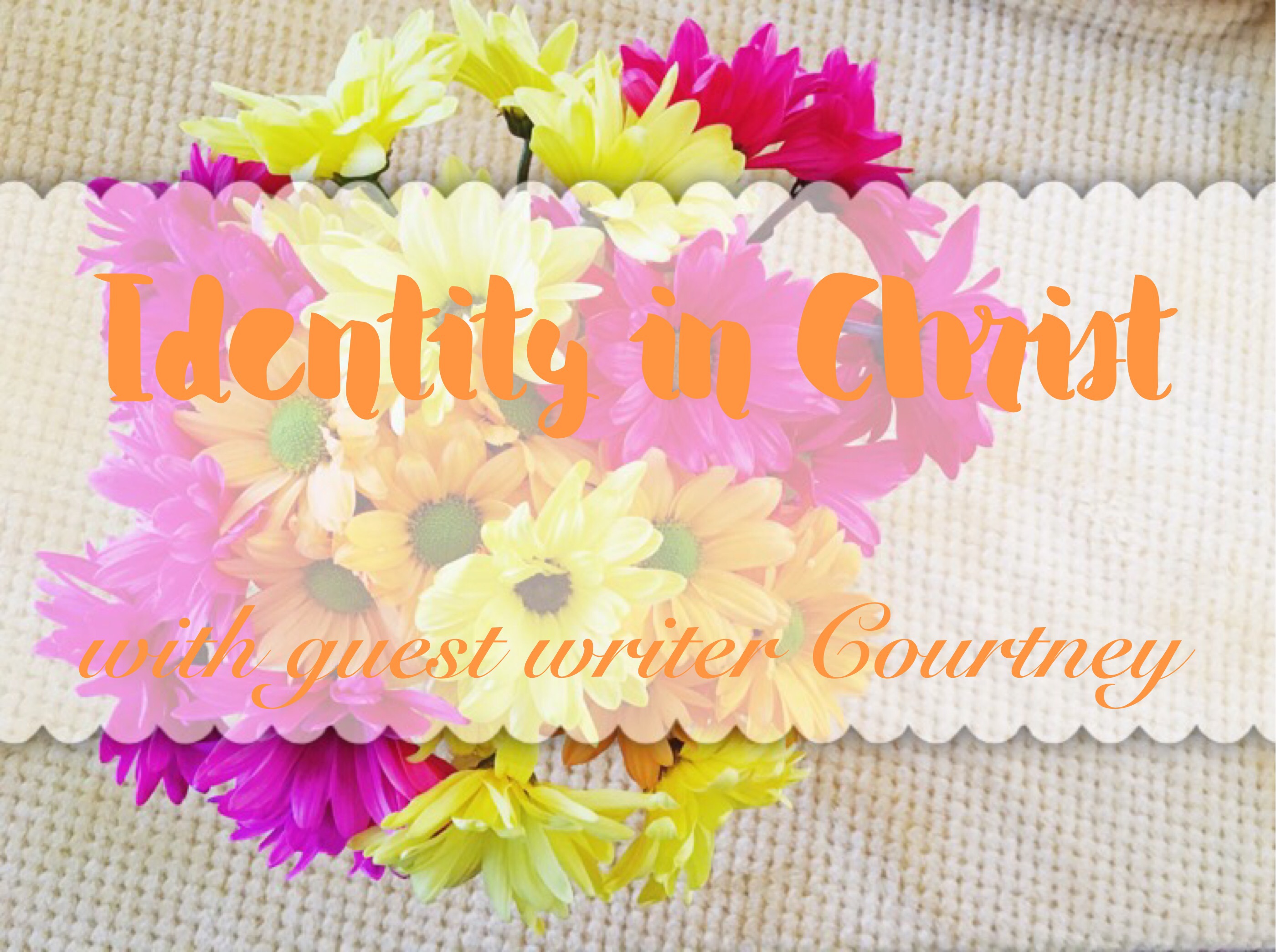 Growing up I struggled with self-esteem. I was a people pleaser and that led me to want to have a perfect image and always be in control. I always wanted to be liked and didn't want to stick out of the crowd. I was somewhat bullied in middle school and high school about my body image by means girls and even boys too. I grew up in church, but never really understood my identity in Christ. I didn't know my purpose and often though I was a mistake. As I grew up, I carried all of these weights and built a wall for years. I tried to fill the void with everything except for God. It wasn't until the end of college that I began to understand who God created me to be. It wasn't until the people God placed around me began speaking life to me that I began to know what God's word said about me.
It's so important to know what God's word says about us because it's the only truth we can hold. If you struggle or have struggled with self-esteem, confidence and insecurity you're in good company. As girls, we all struggle with this because we all struggle with comparison and the desire to be the image of perfection. But often we base that perfection on the world's standards. When actually we should base it on God's standard. I love the Hillsong Young & Free song "Only want to sing," where it says, "You don't want perfection, just my soul's attention." This is a beautiful reminder because God just wants us to focus on him. We were created in His image as it says in Genesis 1:27. We were also planned in advance by God (Ephesians 2:10) and were fearfully and wonderfully made (Psalm 139:14). God is intentional in His design and purpose for you.
Knowing this, I urge you to find yourself in Him, not in the world or what others think. This was a longer process for me because I had a lot of deep roots to remove from my past. I hope by sharing my heart today that you can find healing faster. Once I began letting go of those roots and replacing it with God's truth, I began to find freedom and healing. Today I can confidently walk through life knowing that I am that I am the daughter of the King most high and he is where my help comes from. I also know my calling and purpose in God. I'm finally comfortable being exactly who God made me to be. I can be silly or go in public without makeup without worrying what others may think of me.
That's my desire for you, friend. That you would fully know who you are in Christ and that your identity lies in Him. I hope my story encourages you to go through that journey to freedom with God to discover your purpose in Him. When you do, I hope you will see how beautiful God made you to be and that he carefully and thoughtfully created you to be the amazing person that you are.
Follow Courtney on social media!