Welcome to a whole new year! This post will wrap up a whole year of monthly favorites posts! I must say these are some of my favorite posts to create and share with y'all!
December was full of some amazing products! I narrowed it down to a few absolute favorites for y'all and I'm sure January will hold some good Christmas buys!
I bought this a very long time ago and when I first used it I really struggled with it. The shadows were very light and extremely powdery. I finally gave it another chance and I am so glad I did! They are build-able and the fallout is easy to handle if you do your eyes first. I am very much a "cool toned" girl and these are exact colors I wear daily. I do think a few of them could use some more pigmentation but now that I know how to work with them…I love it! If you're looking to dip your toes into a MAC palette, I suggest this one! 
This bag is one of three from her "We Three Beauties" purse collection. I will say, I LOVE them all, but this one is by far my absolute favorite. I mean it is straight rose gold glitter, what is not to love?? I use this in my purse for my lipsticks and products. (Don't judge me by how big my lip purse is…a girl needs options). I also believe this would be perfect to use as a clutch for a night out-so versatile.
If you love pinky gold tones, purples, and shimmer…this palette is for you! I am in love with this palette. They have some amazing shimmer colors but also some good neutral mattes for a more simple look. These colors don't have names, but that's OK because literally all are my favorites!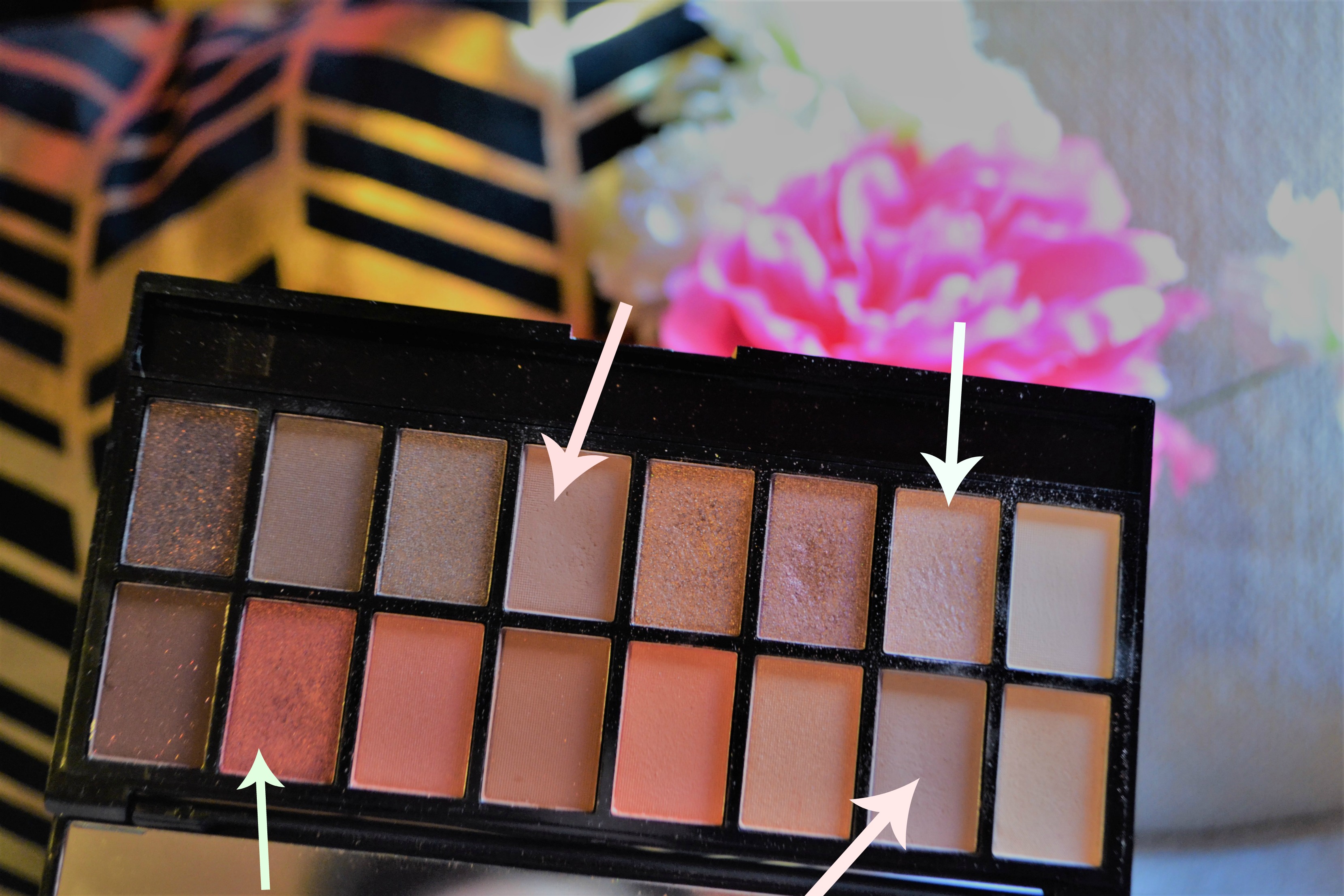 I received this in my FabFitFun Editors box. I have fallen in love with this dainty and feminine necklace. It is simple and gold…all I want in life. My particular one says, "inspire," so fitting if you ask me. So thankful I got this box…this necklace alone was more than I paid for the whole box!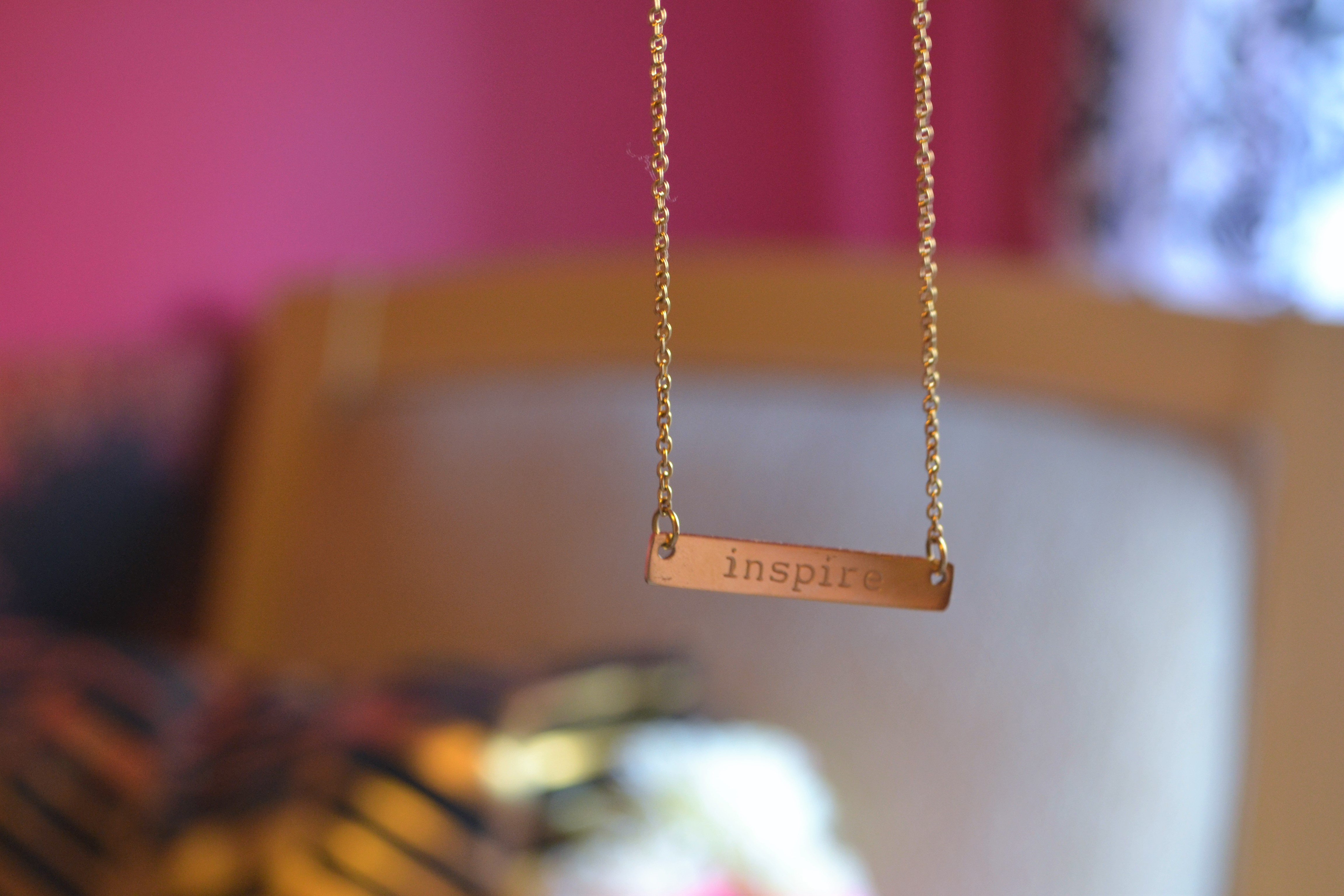 I am really trying to make my skin and skincare a priority right now. This mineral peel was also a FabFitFun item (#NOTsponsored). I was very nervous about this because I cannot use masks that rub on and you have to peel off…so when I saw the name I was worried. My skin is so sensitive that pull off masks like that are too irritating on me. I was pleasantly surprised that this is more of a face-wash than a mask. You rub it in, let it sit for a few seconds, and rub the dead skin right off with water. It was so gentle and soothing on my skin! I must admit it was much more productive than I expected. I really felt the dead skin rubbing off leaving me with fresh and smooth skin. It's also non-abrasive!
Keeping with the skincare discussion, this was an Ipsy gem from a few months ago! I had never really used a serum but this got me hooked. I actually use this at night, even though it says morning, after I cleanse and tone my face and before my moisturizer. It is so soft on my skin. I wish this was a little cheaper, because my sample is almost gone. I really find that my skin is softer and more mild when I'm using this. The honey is soothing and a really exciting ingredient.