Merry Christmas friends and readers! I hope your season is amazing and going well. Don't forget to stop and enjoy this time. Today is all about some of my favorite Christmas hymns. We all have our favorites…whether it's classic like Silent Night or It Came Upon a Midnight Clear…we all have hymns we associate as our favorites for the Christmas season.
Christmas is my favorite holiday and season (if you didn't know). I could probably pick about 20 of them but I narrowed it down to 5! I have sang these hymns all my life and they are my favorite ones to sing at the top of my lungs during Christmastime.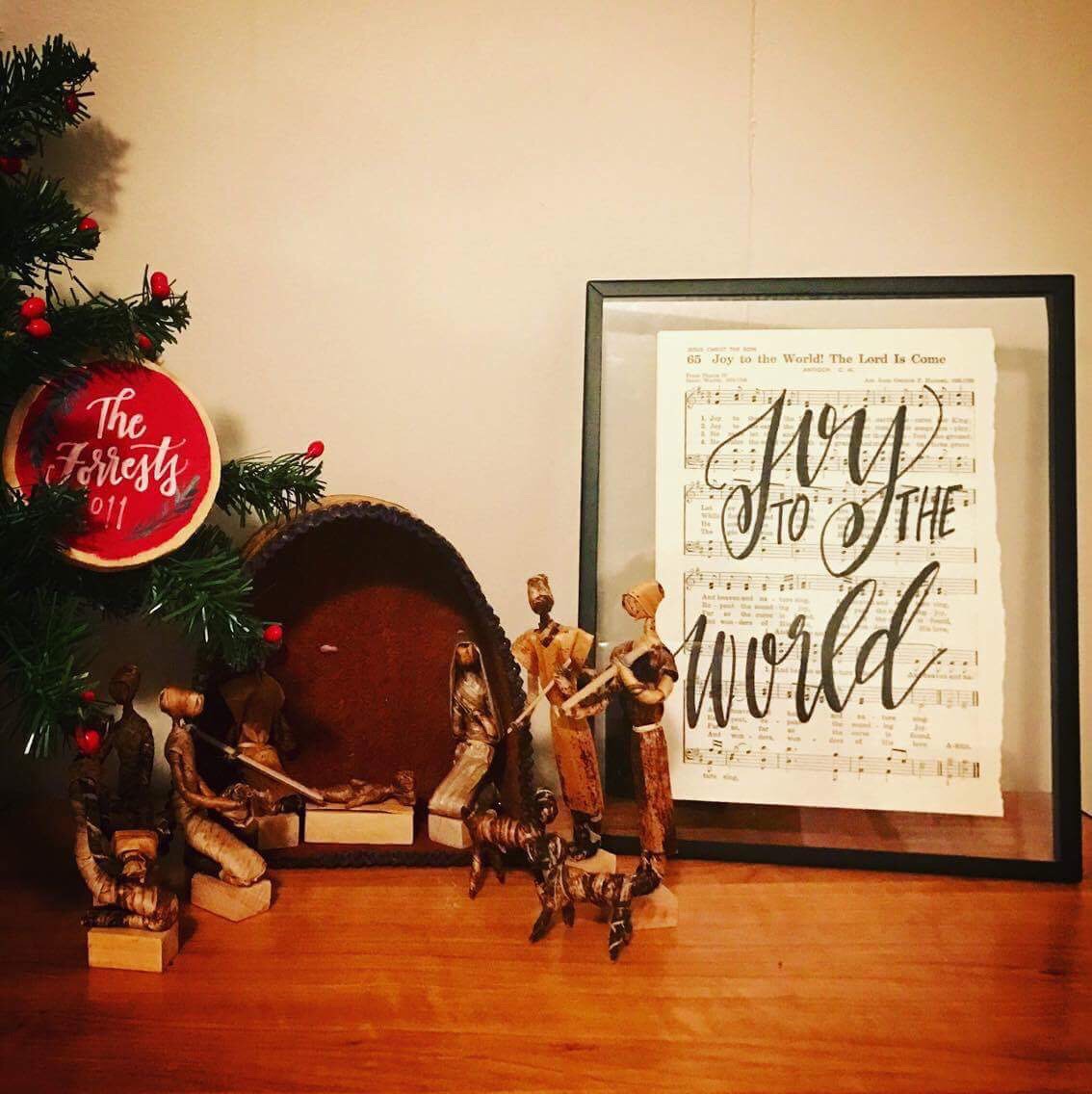 O Come, O Come Emmanuel
I mainly picked this because it's amazing to sing! It's a beautiful song that glides through the notes. But it's also a great song because of its message. I love songs that use different names for God. Rejoice, rejoice!!
Away in a Manger
This is such a simple little song that so clearly explains the story of Christs birth. It's a great way to get children singing and understanding what Christmas is really about. I love this story this song portrays and tells. Nothing better than singing truth at Christmas!
O Little Town of Bethlehem
If ever there was such a beautiful story painted by a song, this would be it. This song is articulate and beautiful. I love the image of Bethlehem this song reminds us of. Bethlehem is where Jesus was born, so it's only appropriate to sing about it.
Joy to the world
We all need a little more joy, right? Christmas is about celebrating and praising God for sending Jesus down to save us; this song helps us verbalize that joy in worship! Joy, thankfulness, happiness…those should be our emotions during the season and this song is a great reminder.
O Holy Night
A classic. Once again, this song paints a beautiful picture of the birth of Jesus. I love to sing this song at the top of my lungs! There's so much I could say about this song, but I'm at a loss for words because it's just so great.
I can't mention hymns without letting you have a chance to own your own hand-lettered, beautiful hymns! My friend Rachel has started selling her hand-lettered items! Her shop Instagram is HERE and her blog is HERE. She is so talented and I personally own 3 (so far) of her hymns and they are just stunning! Great for holiday decorating or just every day decor. Go get ya one!!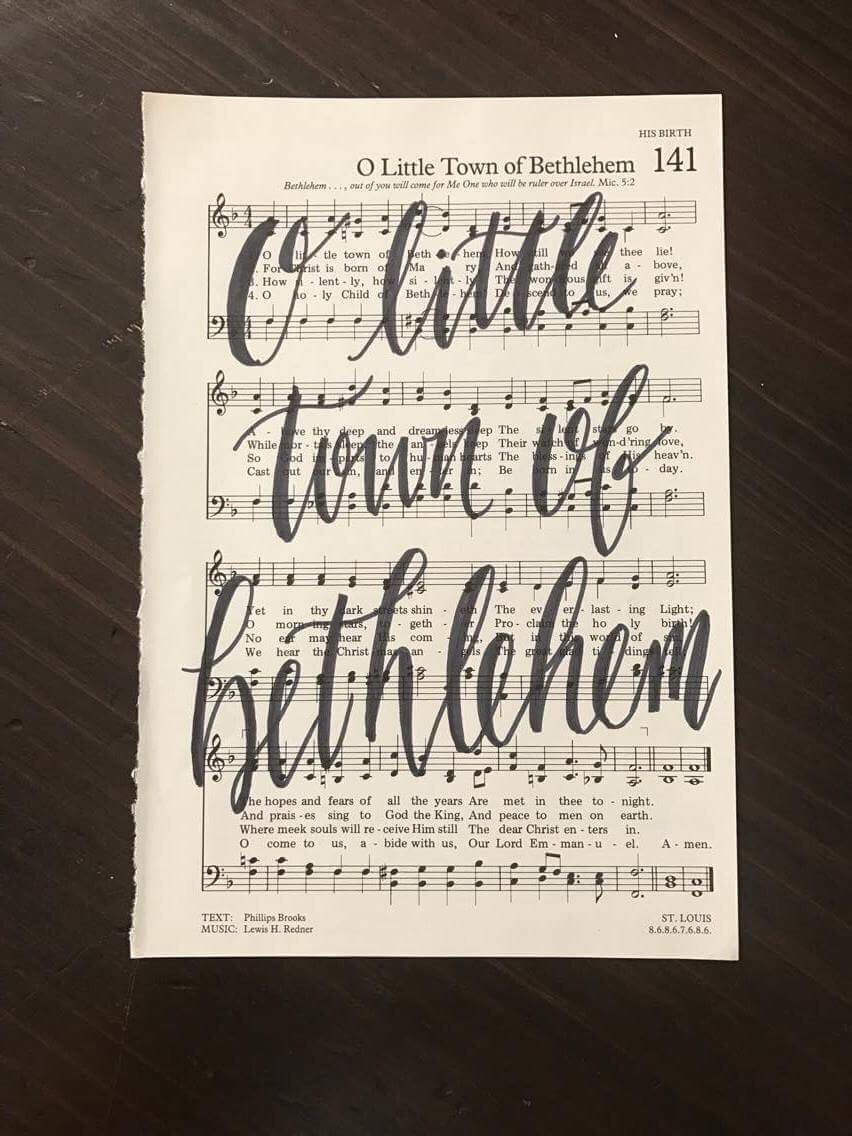 What is your favorite Christmas hymn??