HAPPY NEW YEAR friends and readers! I hope you had a fun and safe NYE and are ready to start a brand new year. *stay tuned for an announcement at the end of the post*
2017. It's here. It came so fast for me, and maybe you too. I'm sure you've heard many, many people say they're so excited for a new year to start because that means 2016 has ended. I agree, 2016 was a rough year…but for me it was hard because of personal reasons. A whole year and no job. A whole year and still single. Blah…blah…blah.
But that was yesterday; today is a brand new start. Today is the first day of a new year, a fresh start, and a brand new day. I'm not a big fan of resolutions, at least specific ones. So this year I am focusing on a few over all themes and I've been praying over a word to sum all my "resolutions" up. Here it is: TRUST.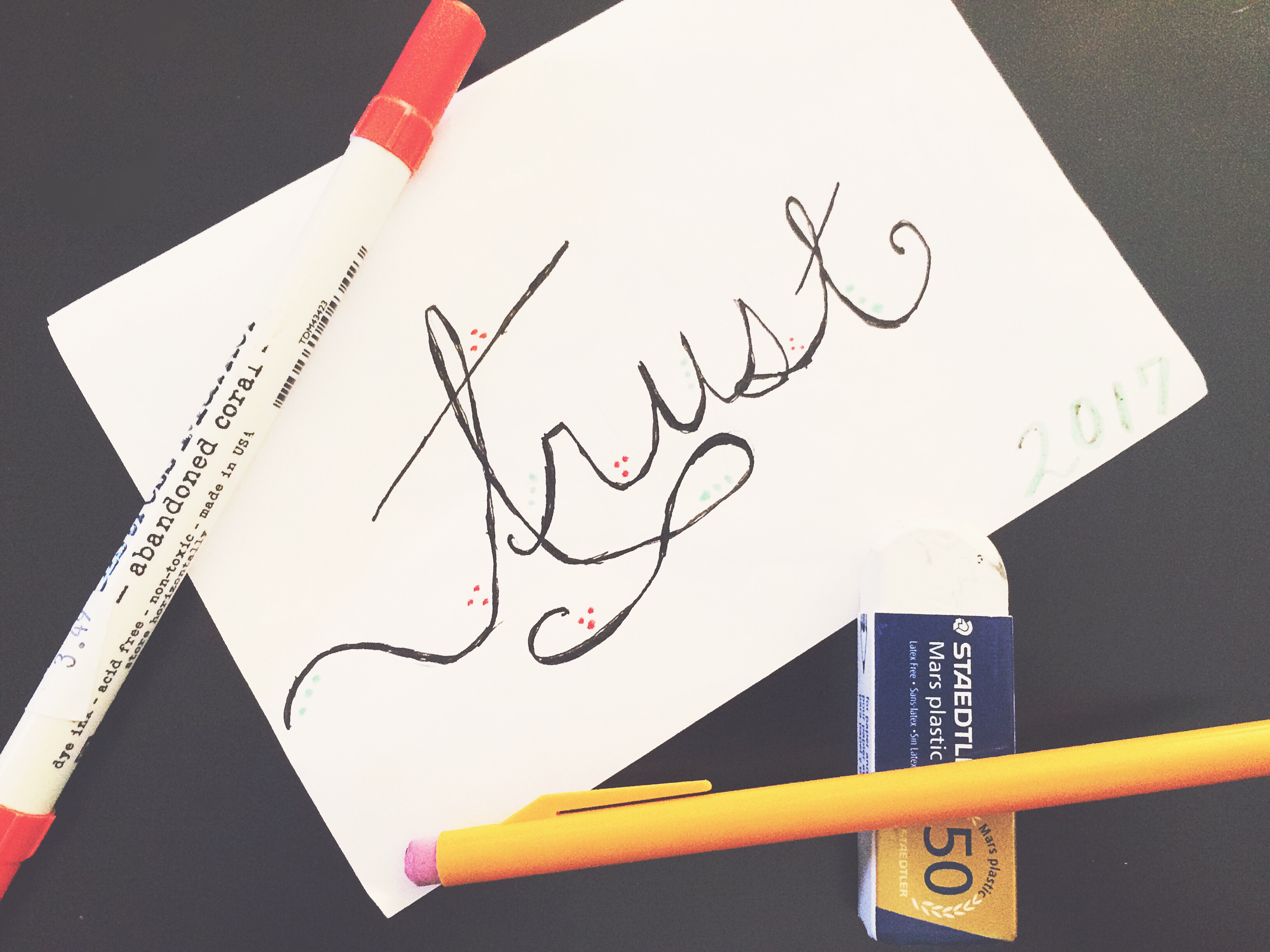 I believe God is calling me to an even deeper level of trust with him. My 2016 was spent battling trusting God with my future and more. My job, my family, my future husband, my friendships, etc. all of these things require trust in my God.
2017 is about trusting God's timing and plans that are far greater than my own. I need to fully trust in God's calling on my life and follow His steps with patience and faithfulness. I need to practice trust and faithfulness on an everyday level. I'm praying that God moves mightily in my life and teaches me more about trust.
Whether I find a job fast or not…I'll trust. Whether I stay single all year…I'll trust. Whether my family faces trials…I'll trust.
Do you have a word for 2017? I'd love to hear it and why you picked that word!
BLOG CHANGES: There is a little change in blog schedules this year. No theme days on the weekends; but an occasional blog will be posted during the weekend! 
Monday: Makeup Monday
Wednesday: Worship Wednesday
Friday: Favorites Friday