Here in Oklahoma, we have the best of both worlds. We have a growing, fun city with local talent and nightlife but then we also have country and small town feels. I live in a small town but I am only 20 minutes away from the hubbub of Oklahoma City Downtown.
This weekend I headed off with my aunt and my sister for a fun holiday night. We wanted good food, great fellowship, and some Christmas decor and lights. We picked the right night to go, it was clear and a mild temp-perfect for shopping and looking at lights.
We headed to our favorite pizza stop in Midtown (near Downtown), Hideaway Pizza! There is nothing better than a hot fresh pizza on a cool night.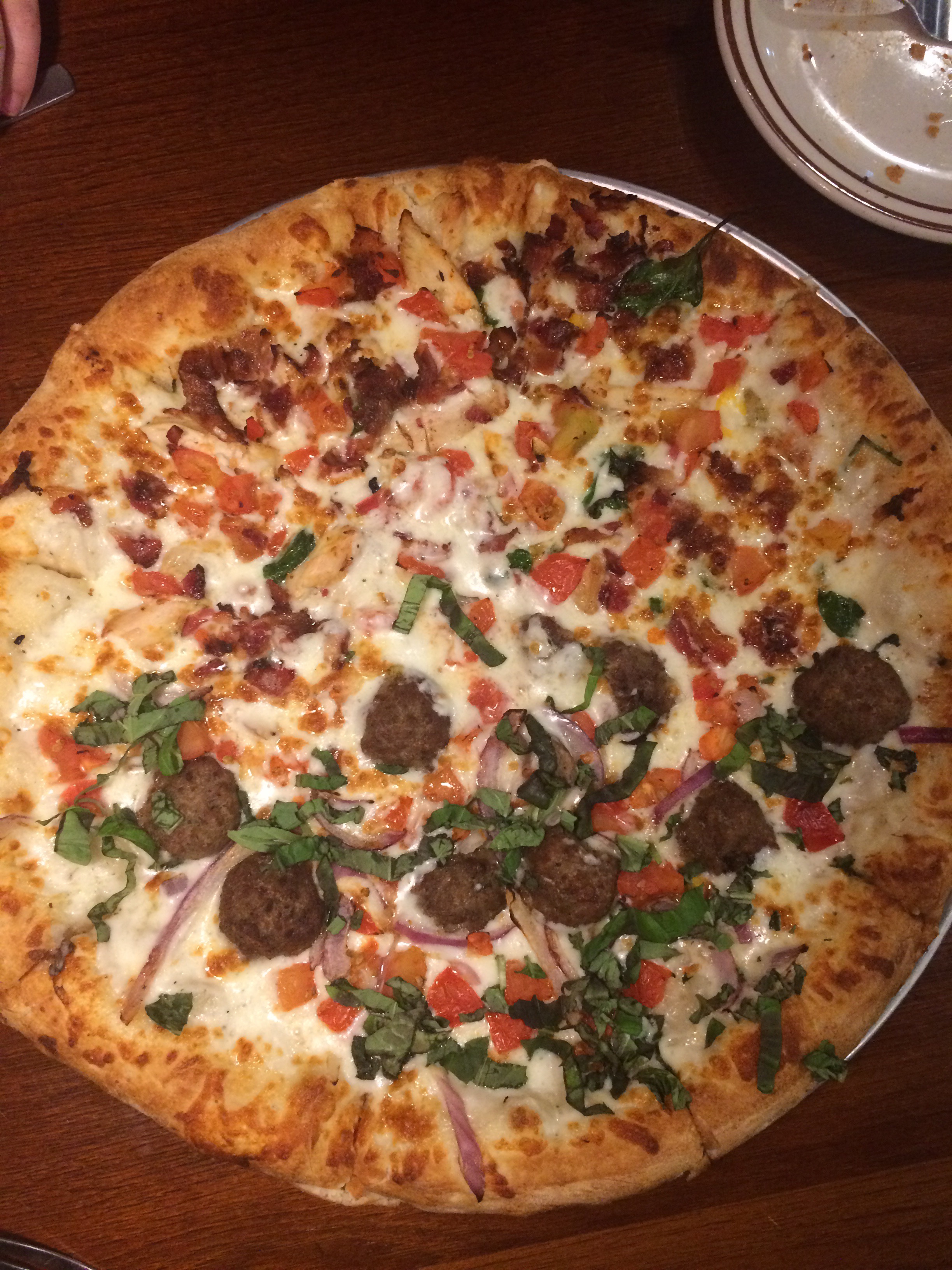 The street that Hideaway is located on is full of brightly lit shops. Most of them are full of sheet lights covering the entire front of each store. Beautiful multicolored, vibrant blue…you name it and they had it!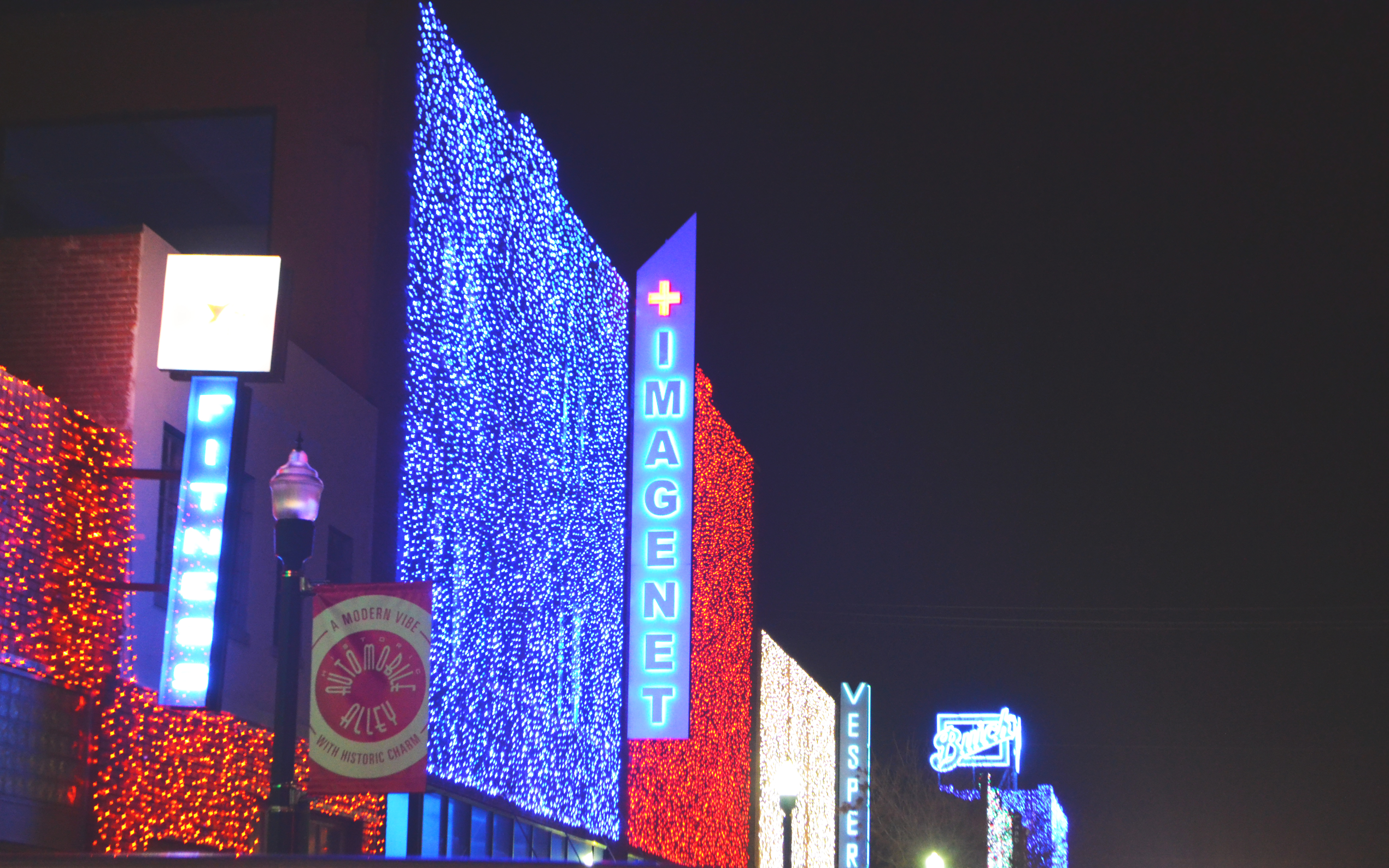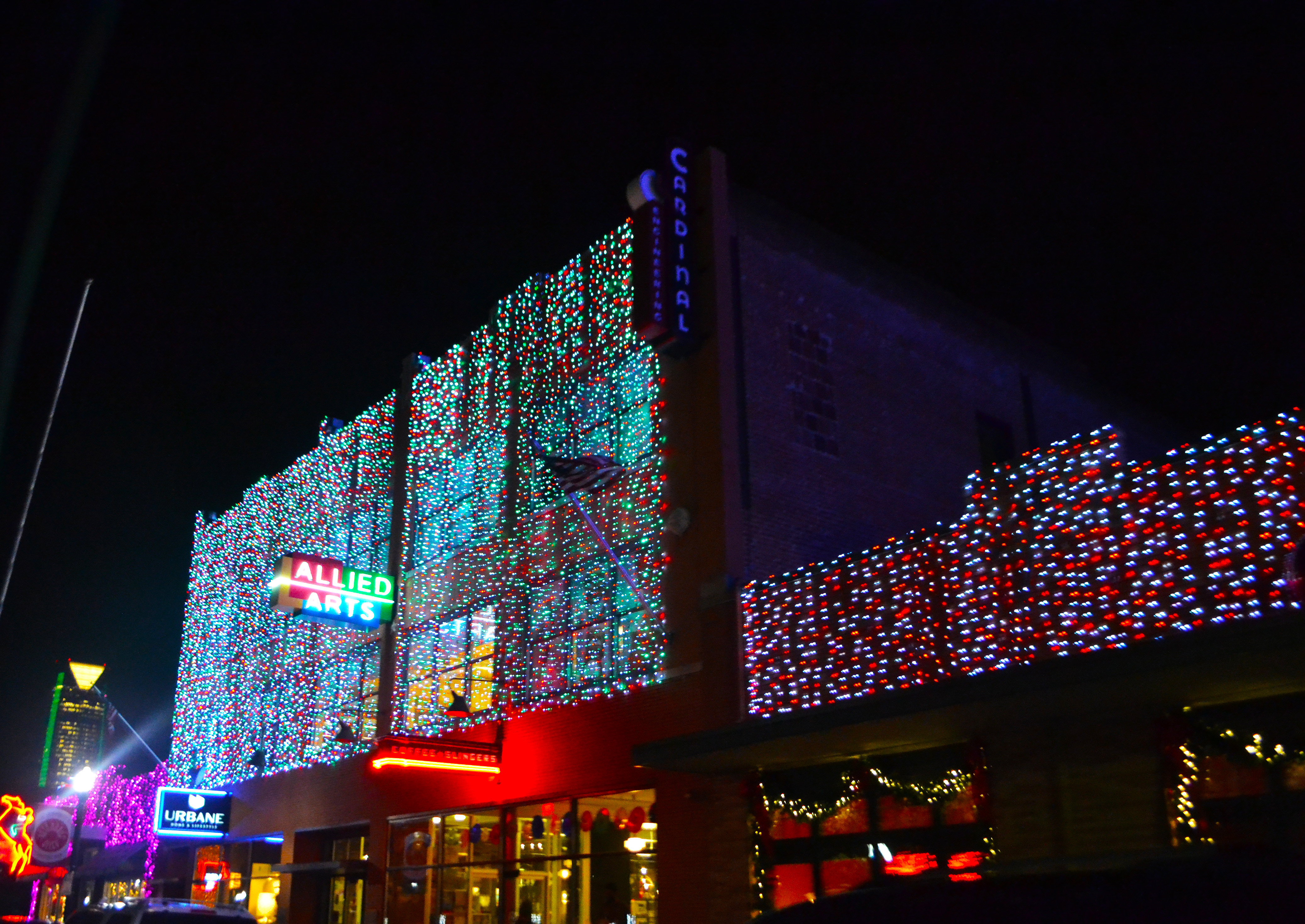 THEN. We stumbled upon the cutest little area I have ever seen. We found these little Holiday Pop Up shops that were little igloos. Talk about Christmas decorating. They were some of the cutest and well-known downtown and midtown shops in little pop up igloos. There was a music van, a Katiebugs drinks, and a bus that was converted into a bar.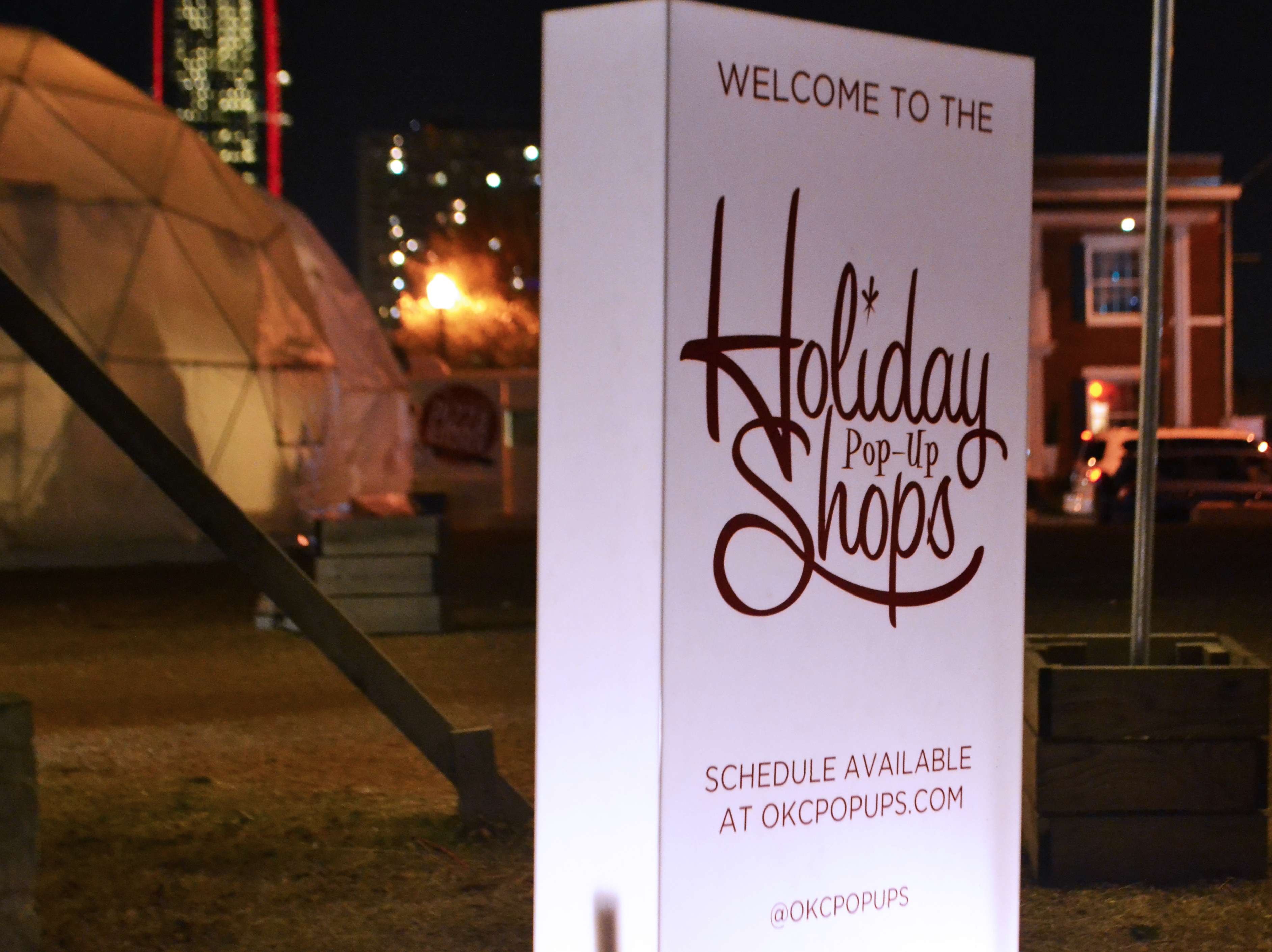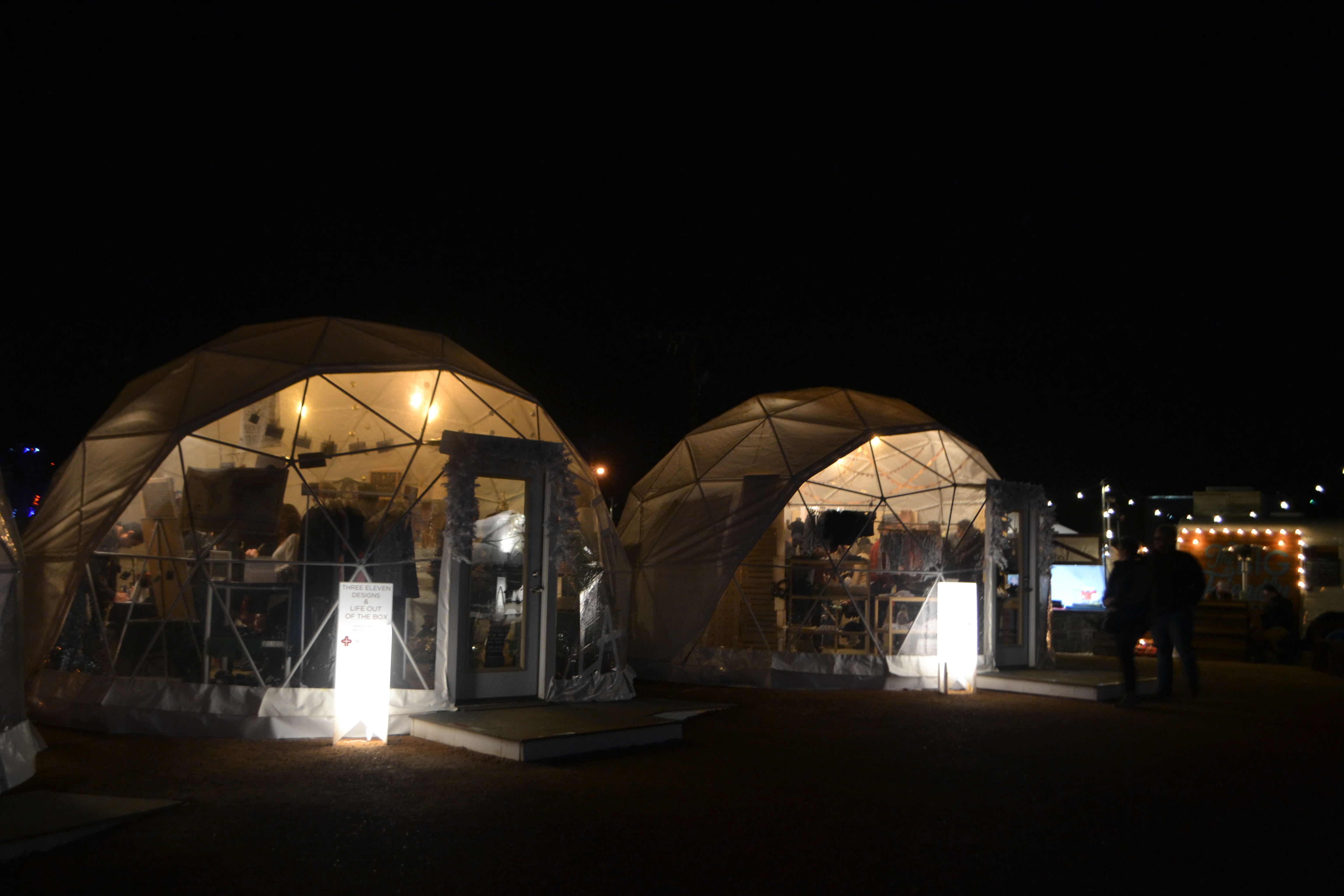 Katiebugs is one of my favorite little food cart, specialty drinks truck. They were at the HP Festival with Butterbeer and they rocked the hot chocolate at these cute little pop ups. Not only did they have fresh and homemade hot chocolate but homemade marshmallows!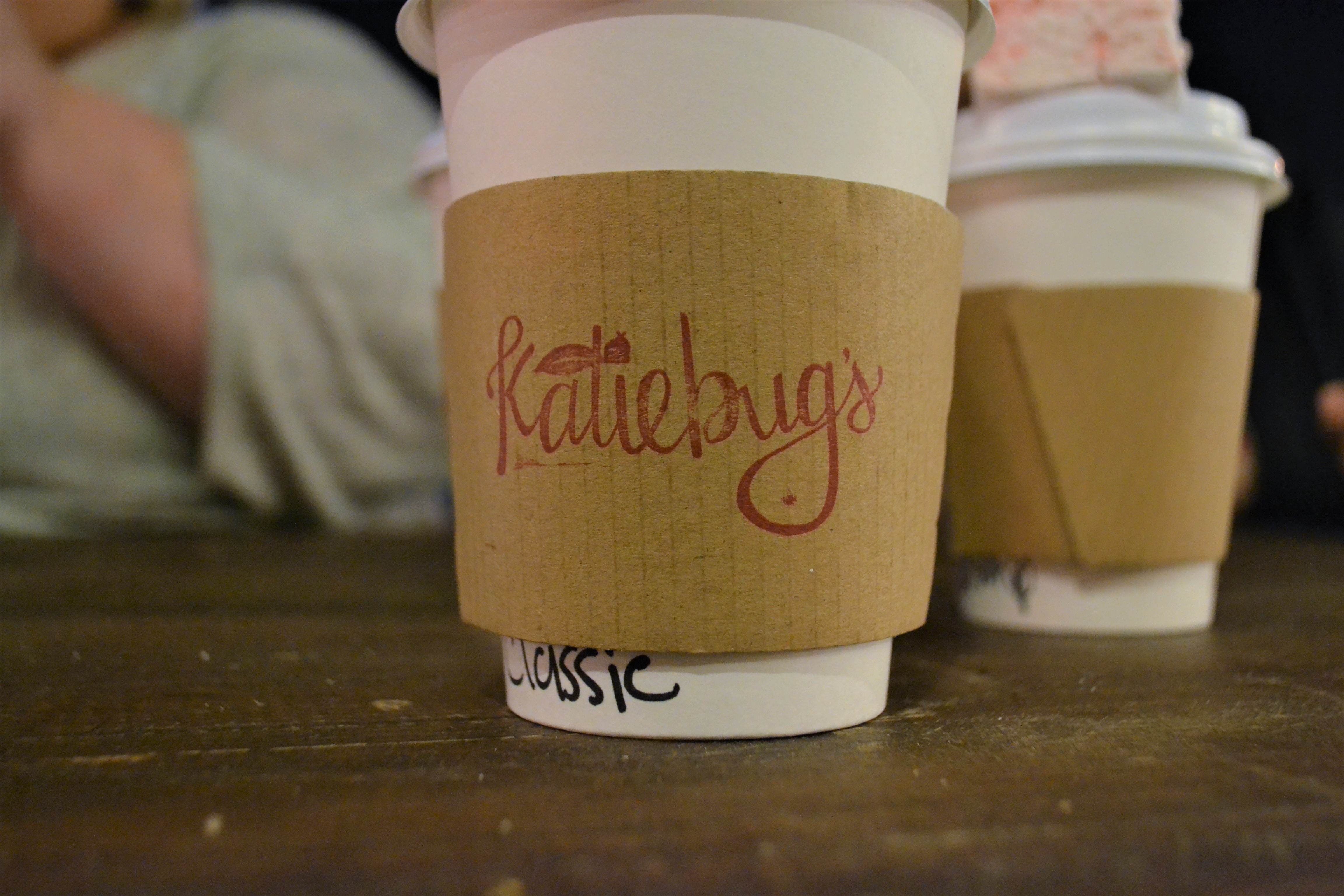 The marshmallow's were jiggly, soft, light, and so yummy! I bought a vanilla bean marshmallow and added it my hot chocolate…I'm still dreaming about it.
Finally, we ended up at the famous red ornaments at the bottom of the Devon Tower, so naturally, we had to hop out of the warm car for a photo! Now, the temp was fine but a big storm was starting to come through and the wind was RIDICULOUS. But the pictures were great nonetheless.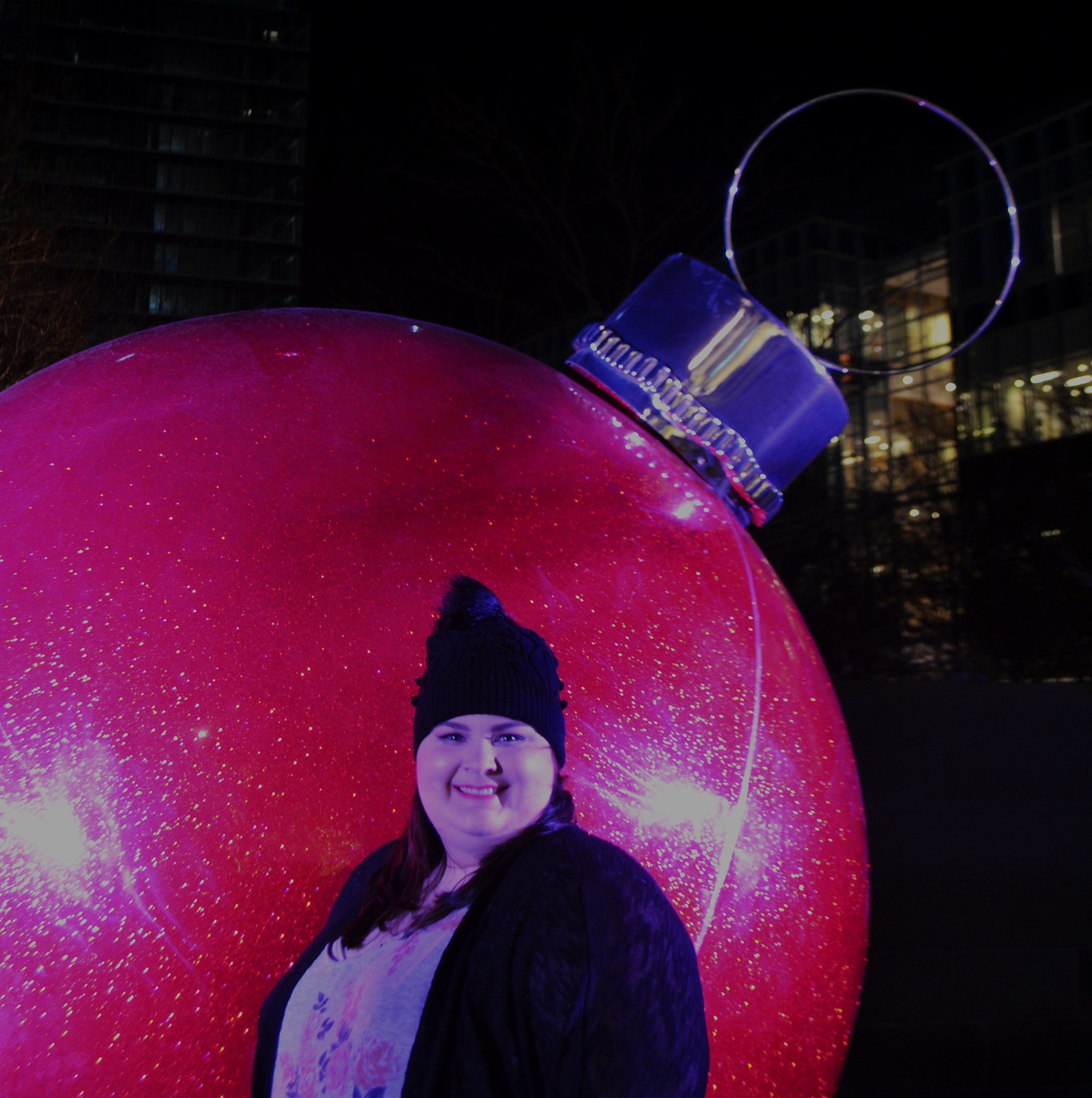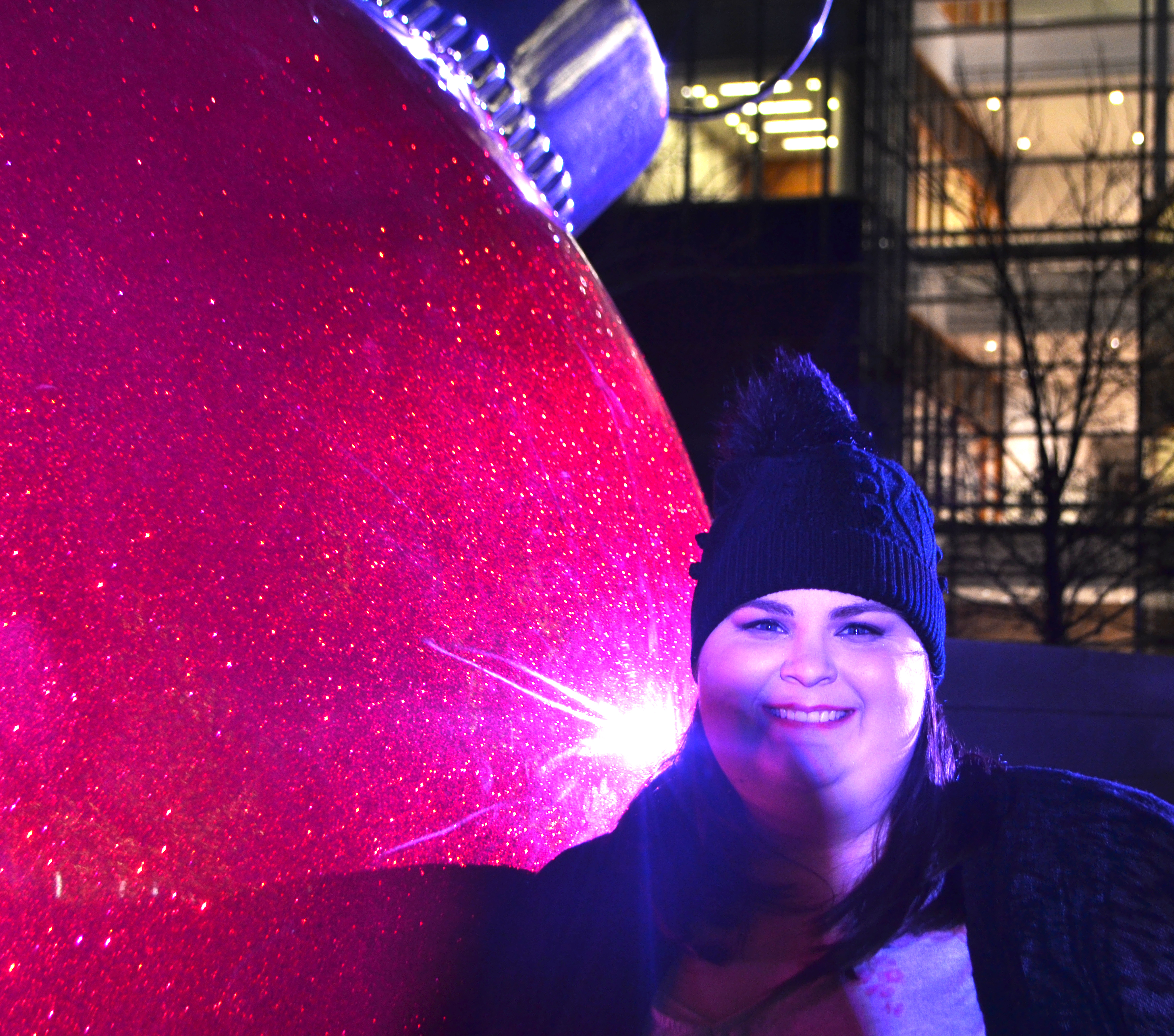 I loved this impromptu holiday night spent with some of the best people in my life. We couldn't have had a better night. What do you like to do around town on a holiday night out?? Let me know!