Hello friends; I hope your week is going well and you are enjoying everything the Lord has blessed you with.
Today is all about Bible verses that I love and have memorized for times that I clinge to in times of trouble or even in moments I just need to stop and praise the Lord.
Everyone faces times where to we need to lean on the Word of God and the best way to do that is to memorize scripture. This is something I have always struggled with; I never dedicated enough time to memorizing scripture but I am trying to do better. These verses are already verses that have helped me keep my focus on God and His plans for my life.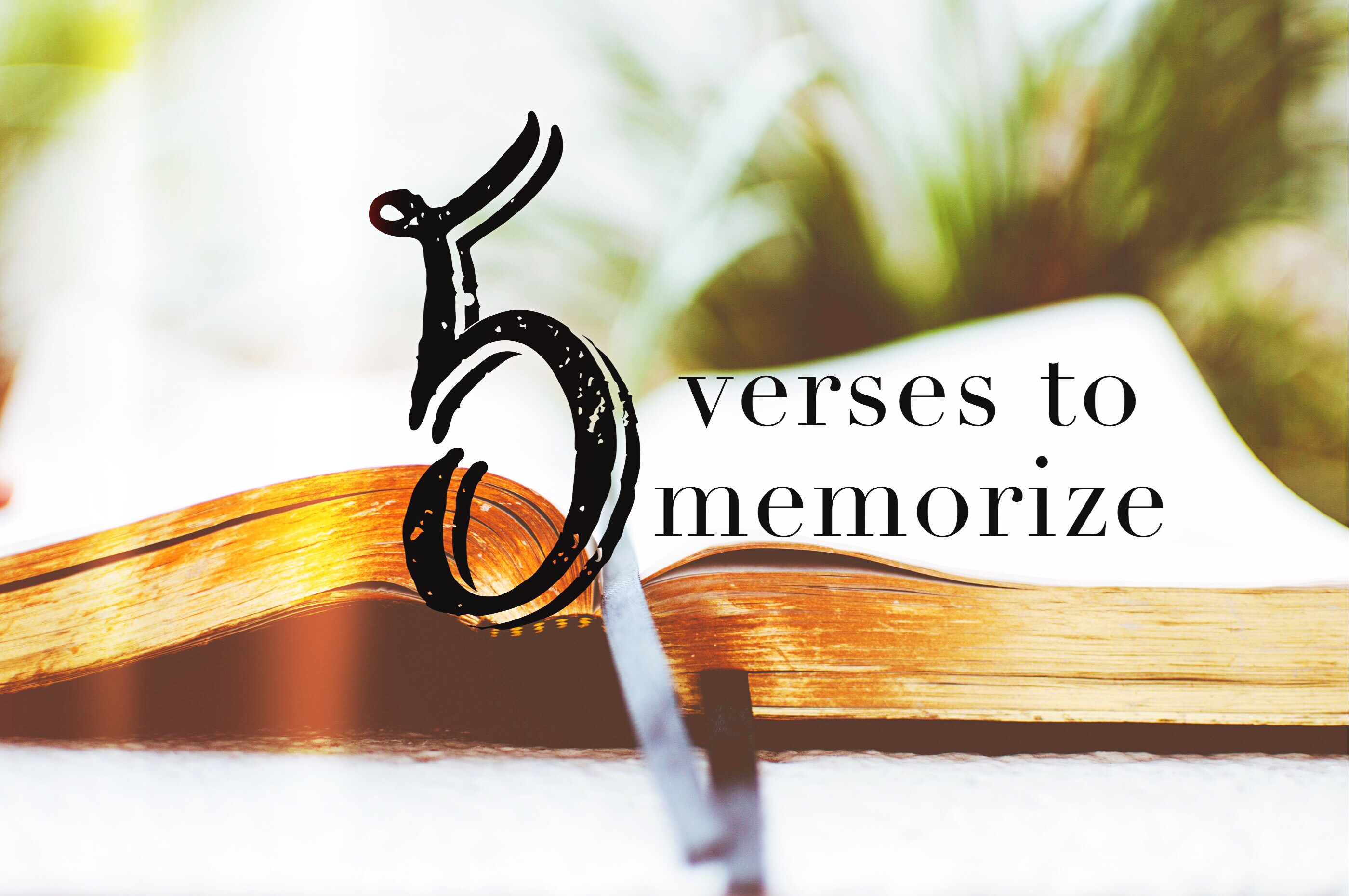 Exodus 14:14 The Lord will fight for you, you need only to be still
This has been a favorite verse for many years. Holy cow, has it brought me some comfort. Knowing that the God of the universe, the maker of all things, will fight for lowly me is extremely comforting and gives me so much hope no matter what I face. Ours lives get so busy and so full of noise…we are hardly ever still. But in this verse God is calling us to be still and let HIM handle it.
Jeremiah 29:13 you will seek me and find me, when you seek me with all your heart 
This verse always stands out to me because He says that we will find him when WE seek HIM with all of our hearts. Often, we expect God to just come to us but we really should be seeking after Him wholeheartedly. This verse in Jeremiah reminds us that we should be continually seeking after God.
Psalm 63:3 Because Your love is better than life; my lips will praise You 
Yes, yes, yes. His love is better than anything…even our life. Our lips should be praising Him because He is worthy of it. His love is the most amazing thing in our lives and He is worthy of all things including our praises.
2 Timothy 1:7 for the Lord did not give us a spirit of fear but of faith, love, and of a sound mind 
Fear is not from God. Our minds get wrapped up in all the things of this world and what Satan tries to make us believe but this verse is all about what GOD has given. God gives our spirit faith and love and a sound mind not fear. I love this as a reminder to only trust what God says about myself.
Psalm 46:10 be still and know that I am God… 
Just like the verse in Exodus this verse is asking us to be still, silent, and calm. The key to both of these verses is the fact that God is in control. God is all powerful and will hold us up. Sometimes all it takes is just taking a moment and stepping back to remember that God is God.
What are some verses you have memorized?? Let me know down below. I pray that these verses help you in some way. Tell me what verse spoke to you the most.