Hello friends! Long time, no speak. I am excited to be sharing an awesome new item with you guys. A few weeks ago, Spiral Bible reached out to me and asked if I would be willing to try out their Bible and share about it on my blog. Today, I am thrilled to be sharing with you, the Spiral Bible. While I was sent one complimentary for testing purposes, all opinions are mine.
About the Spiral Bible
The Spiral Bible is just that…a spiral version of the Bible. This is the same Word of God but with a spiral binding that allows you to write notes inside the margins easier.  The Spiral Bible currently comes in two versions the King James Version (KFV) and the American Standard Version (ASV) but they have another version releasing soon. These are all made in America and come with various cover themes. 
These Bibles are printed on thick, 50# paper which helps prevent bleed-through of markers, highlighters, and watercolors for those who enjoy Bible Journaling and use it as a creative outlet. The text is 10 pt font which is bigger than other Bibles so it will be easier to read. The New Testament is available in a single spiral, and the Old Testament is offered in 4 separate volumes. They also come in adult versions and a children's version too!
My Thoughts on Spiral Bible
I absolutely love this whole concept; I am a doodler and a journaler so the ability to fold my Bible in half and have margins to take notes and everything on. I was so thrilled by the opportunity to review this. Honestly, I had no idea they even existed until they contacted me.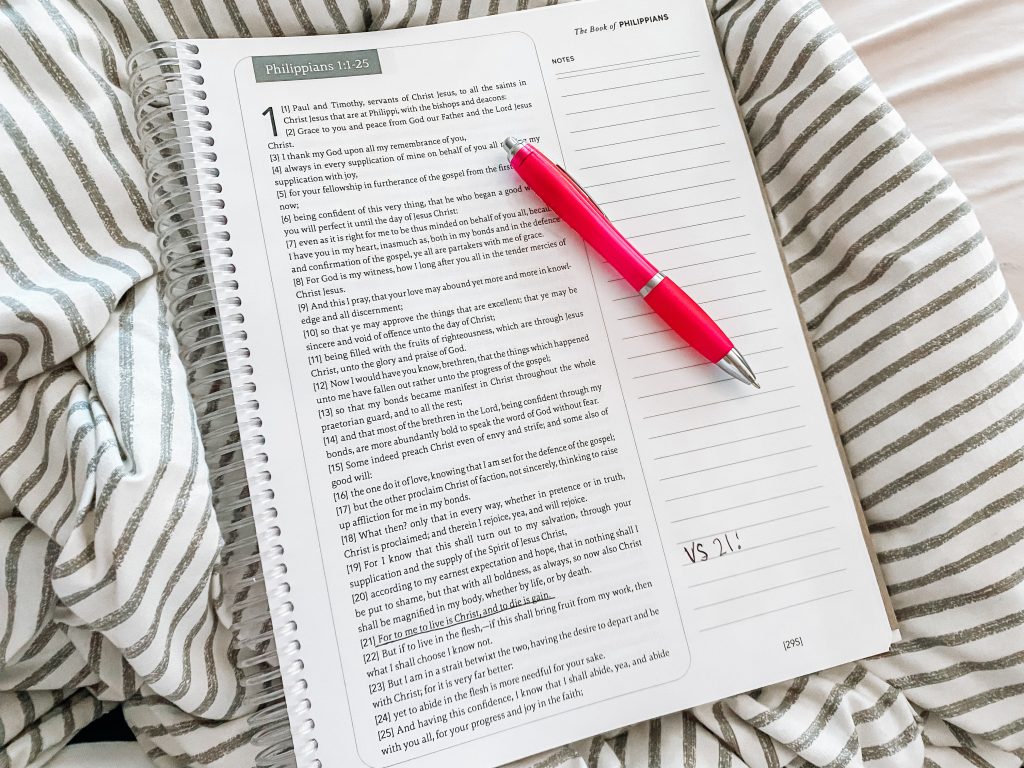 I am looking forward to Spiral Bible expanding and adding more versions as well. Personally, I prefer ESV, NIV, or CSB so I am hoping that they will add those in the future. I also hope that the whole Bible is at some point included in one spiral. However, I am just excited they have so many products so far as they're still a newer company.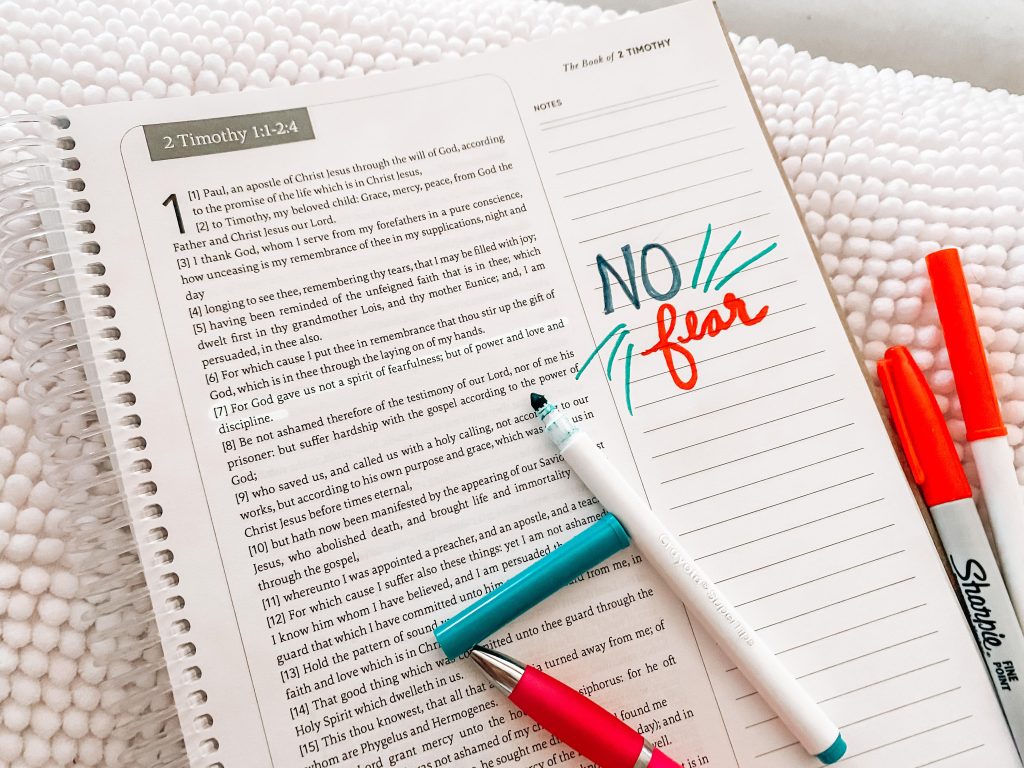 I snapped a lot of these pictures just on top of my blanket while sitting in bed. This shows the convenience and ease of being able to use the spiral and still study the Word. This is a great option for anyone like me who likes to take notes in the Bible or even journal. I appreciate the thicker pages because it allows me to use markers and watercolors with less anxiety about them bleeding through or ripping the pages.
Spiral Bible is easy to read, the bigger font actually helped a lot more than I thought it would. I think this would be a great option for kids as well since they have the ones geared to them. They also have several cute covers to choose from and they change sometimes! I loved this cute heart cover they sent me.
Seriously, friends, this is a great Bible option for the more creative folks out there like me. The price ranges from $27-46 depending on what testament or bundle you get. The New Testament, like I received, is $46 which is pretty good for the thickness of the paper and everything. I highly recommend Spiral Bible and have loved working with them!