Ok friends, e.l.f. holiday sets. They've been a highlight of my blogmas series for the past few years. I have a few sets to review for you this year…but I wanted to chat a little about these sets. Should you buy them or not? I always try to give my readers the best advice, so I am going to be extremely honest in this post. I have always loved e.l.f. holiday sets and I'm excited to share a few new ones this year.
Buy or Pass??
I'll elaborate but the bottom line is this…if you've never purchased a holiday set from then YES, I suggest you buy some- they're great. However, if you have ever purchased any of their sets…you'll probably want to pass. I started noticing last year, but I thought maybe it was a fluke. But e.l.f. seems to pretty much repackage their same sets every year- there is very little variation from year to year. When I looked at the list of sets this year, trying to decide what I wanted to purchase, I had a very hard time finding something that I hadn't previously bought. There are numerous repeats.
For example, one of my favorite sets that they do is their 3-eyeshadow duo set. They make great, fast eye looks and I would buy it every year…except I am almost positive that they are the exact same colors each year. And if they aren't the exact same, it's the same shades and tones at least.
All that to say, if you are buying sets every year…make sure you look and make sure it isn't identical or close to the one you've previously purchased. And for those who haven't purchased any in the past…go for it! They're good sets and affordable. I just wish there was a little more variation from year to year in colors at least. But I did find a couple this year that were a little different so let's look at those! And keep in mind, the makeup tools sets are always worth the purchase! I don't think you can ever have too many sponges or brushes.
2020 sets I purchased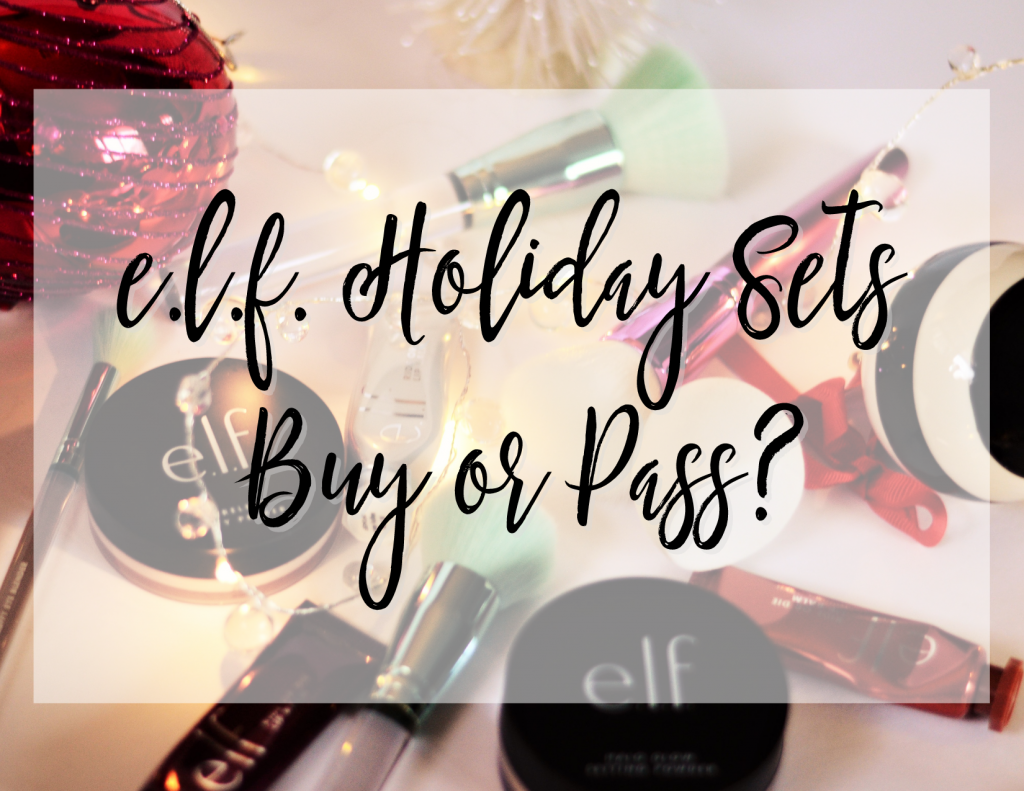 Y'all know I love the putty primer from e.l.f. so I knew I wanted to get this set because I can always use a brush and I was interested in the loose powder. The set is $15 which is a pretty good deal since the primer itself is $8. The set includes the poreless putty primer, halo glow setting powder, and a powder brush. I am a little curious how the powder will settle because it is in the shade medium, which is probably great for a lot of people but might be too warm on me.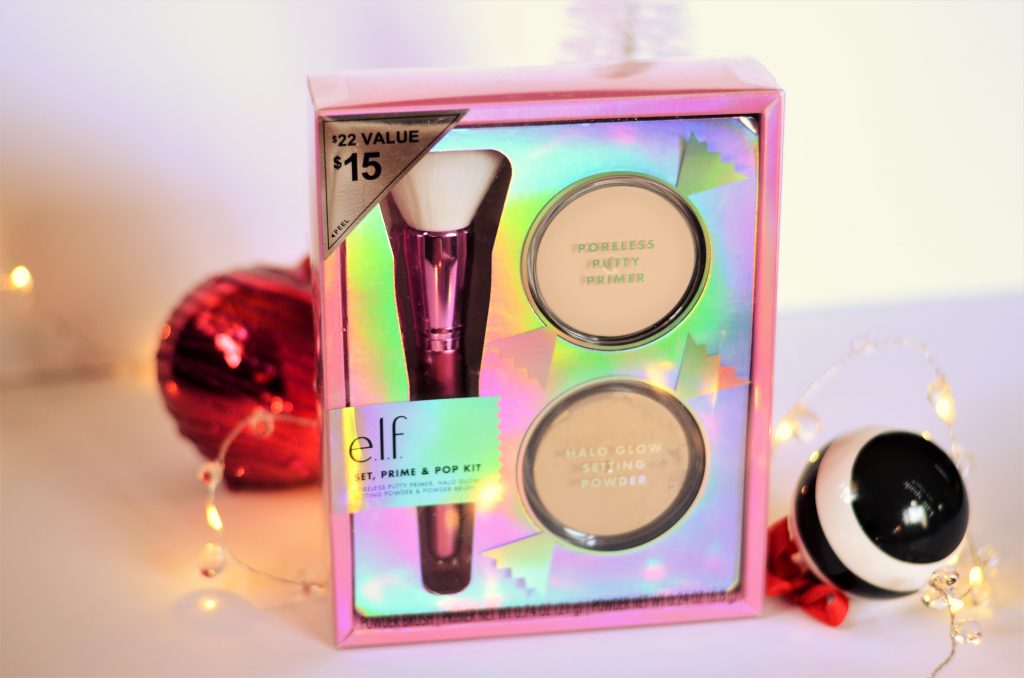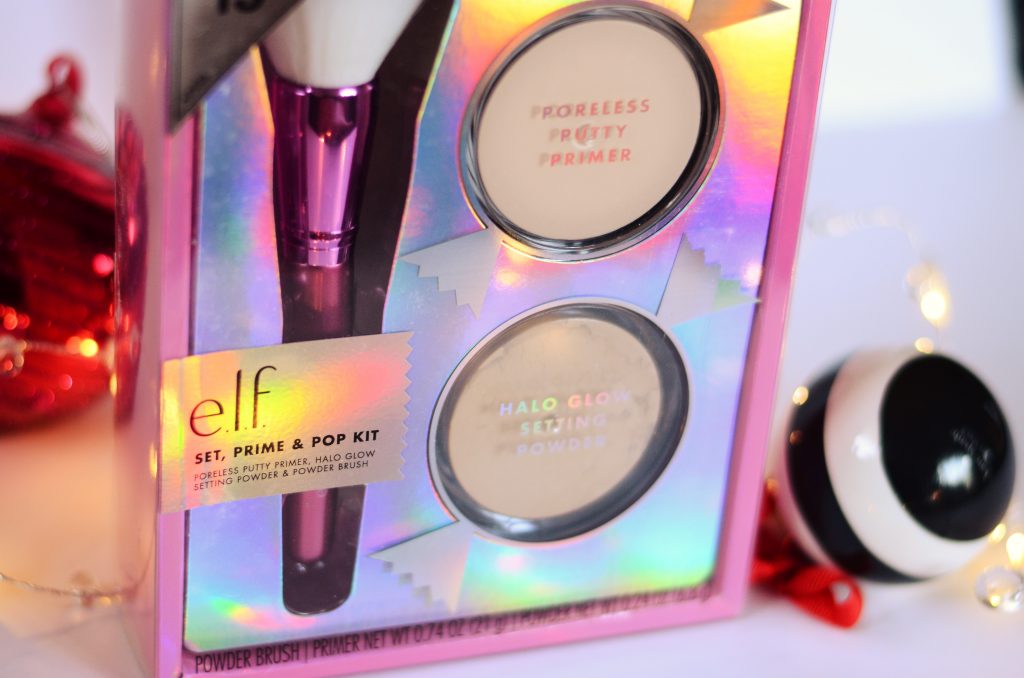 Before Christmas sets came out, I had been eyeing these lip balms so when I saw they had a set- I was excited! The set comes with 3 lip balms in the shades mighty mint, cheeky cherry, and tough cookie. Two of which have a nice wash of color. The lip balms come with jojoba oil and help repair dry lips!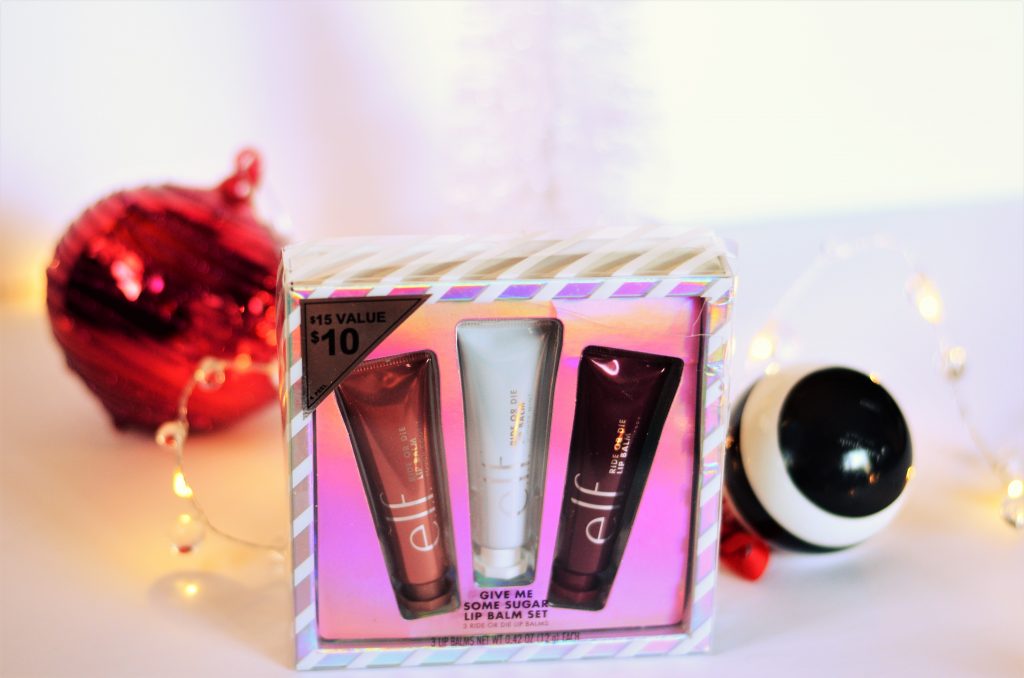 One of my favorite sets from last year was a trio set of sponges…and I still use those! I loved this little "marshmallow" blender for stocking stuffers or even as a little surprise gift on the tree. Their sponges are pretty good quality so I highly recommend this! It makes a great addition to any present if you're looking for a little extra for your makeup-loving friend. If you haven't noticed, the e.l.f. holiday sets are doing a candy, sugar theme to them. Which is similar to last year…but it's a cute theme!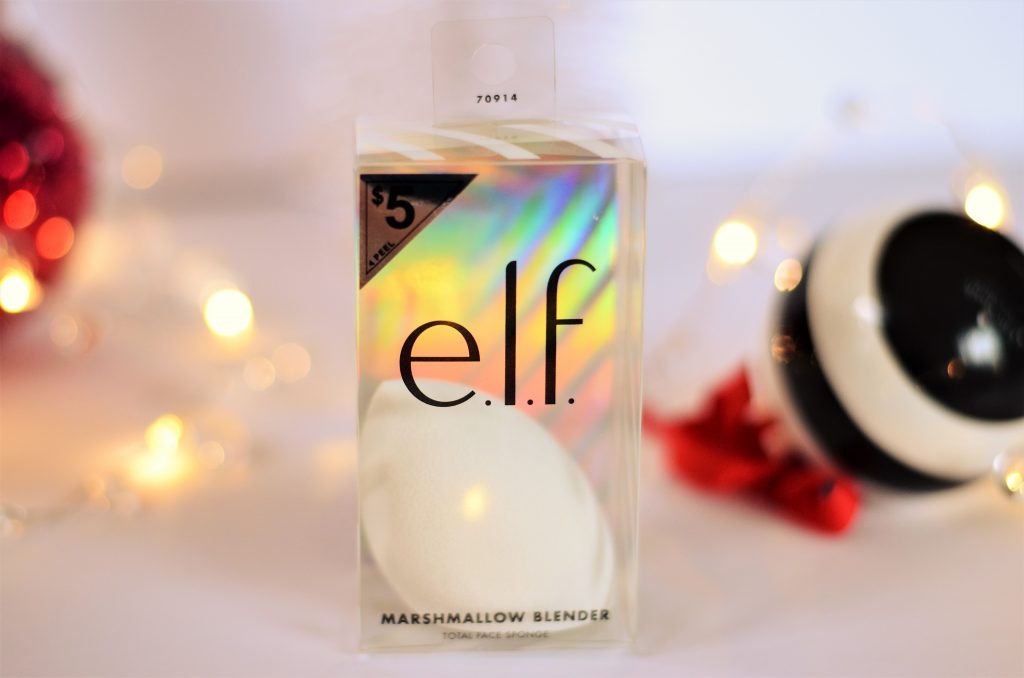 Like I mentioned above, brushes and sponges always make great gifts because makeup lovers like myself know that you can never have too many. I loved this cheap, pretty set of four brushes. They're this gorgeous bright minty color. The set comes with 4 brushes: A powder brush, buffing brush, fluffy eye blender brush, and an eyebrow duo brush. At first, I wasn't thrilled with the eyebrow duo but in all actuality, it's a good brush. The non-spoolie end is great for liner and precise application.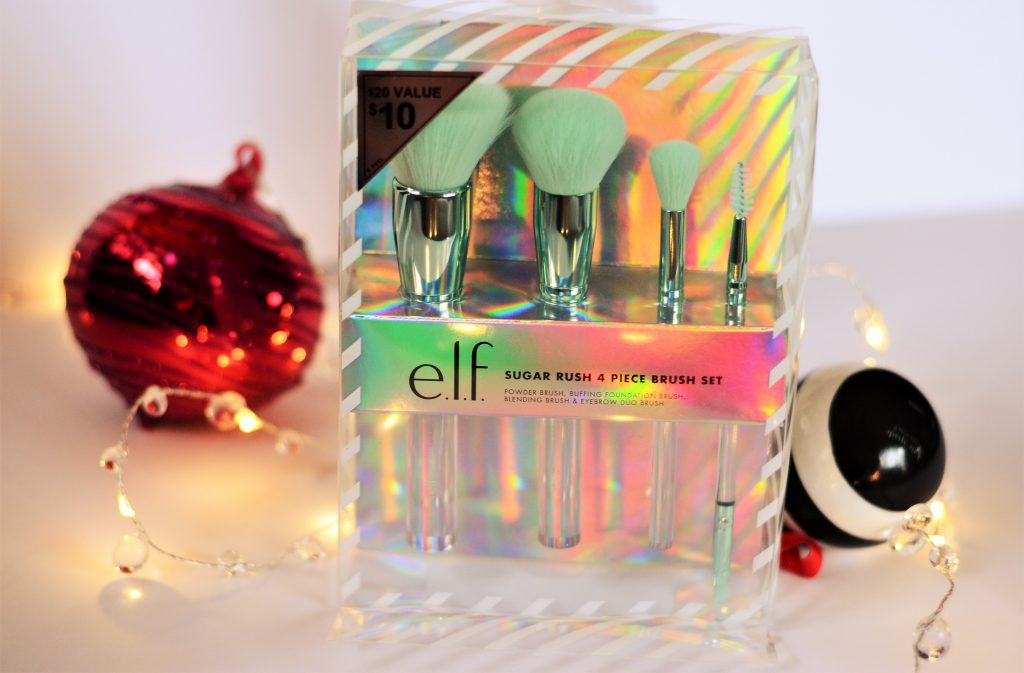 If you've never purchased any e.l.f. holiday sets, I think you should definitely grab a few! They make great gifts! Some of my favorite sets I've purchased in the past are still available- some exactly the same and some just slightly different. Check those out here: Candy Kisses Lip Balm duo, Sight for Sweet Eyes Set, Marshmallow Sponge Trio.