Where do all Harry Potter lovers unite? Leaky Con of course! My sweet sis bought me 3 day passes to Leaky Con for Christmas and this past weekend was finally the time! I'm planning to do 2 Leaky posts this one which will be an overview and my thoughts on the convention and then a haul of the items I purchased.
If you didn't know, Leaky Con is basically Comic-Con but solely for the Harry Potter fandom. This year was in Dallas so I was able to attend since it's only a few hours away. To give you a little look at how well-known this convention is- it was in Ireland last year.
So Leaky Con is a three-day event with panels, meetups, sessions, and more. The convention is put on by Mischief Management. The panel speakers are a mix of actual stars from the Harry Potter series and beloved fans who make HP their job. This year some of the Harry Potter cast attendees were Dan Folger (Jacob in Fantastic Beasts), Devon Murray (Seamus Finnigan from the HP series), Chris Rankin (Percy Weasley), Louis Cordice (Blaise Zabini), Alison Sudol (Queenie from fantastic beasts), and more. The other presenters are the staff of Mischief Management and many podcast hosts, bloggers, and writers.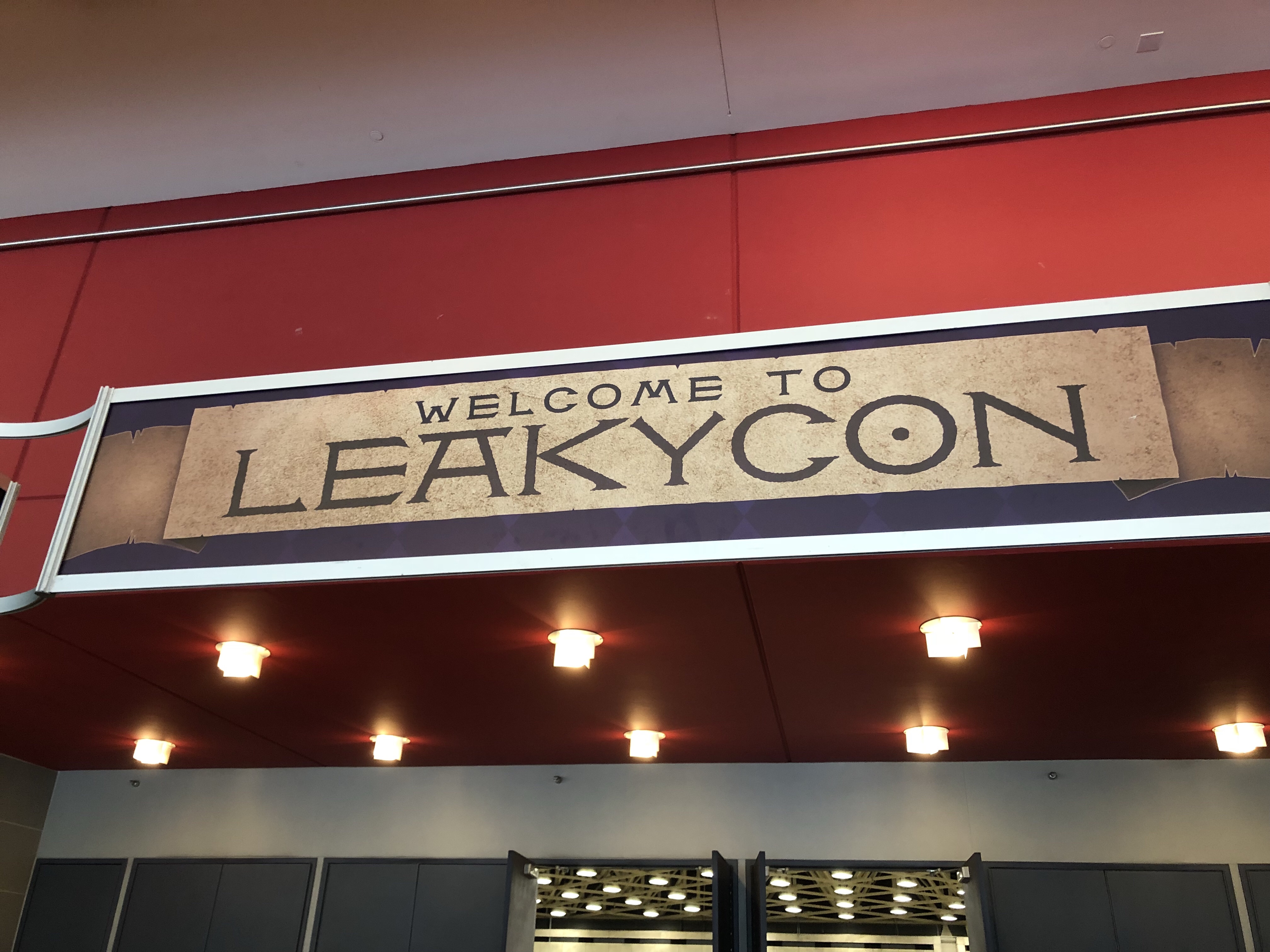 Besides exciting panels, there was also autograph and photograph times available and house meetups. And, of course, we can't forget the dozens of vendors that sell their crafts, objects, art, and more in the marketplace. I love supporting small businesses so this was my favorite part. I can't wait to share the items I purchased!
Each day was a schedule full of various panels to pick from and they ranged in topics like the debate of books vs. movies to panels discussing the antagonists. I quickly learned the best and most easily accessible panels were the ones on the mainstage. Any other panels could be less exciting and in a very small room with limited seating. The mainstage sessions typically always had the big stars in them whereas the smaller panels were the podcast hosts or writers. I thought I would share some of the panels I went to and what I thought of them!
There's only one like you: a conversation with Alison Sudol – this was one of my favorite panels. Alison plays Queenie from the Fantastic Beast movies. She honestly seems to be the most down to earth and the sweetest person. You can always quickly tell if a star thinks they're hot stuff and Alison was the farthest from that. She was well spoken and very personable. Always inspiring with her soft-spoken attitude.
Me dads a muggle: a conversation with Devon Murray – Seamus Finnigan is actually one of my favorite book characters so I was excited to hear his panel. First off, he's hilarious. His thick Irish accent was also exciting to hear! Anyway, he's spent the last years being a very normal person who trains horses in Ireland.
Books vs. movies – the age-old debate. This was the best "non-star" panel I went to and was by far one of my favorites overall. We discussed various choices in scenes cut and scenes excluded and which, of course, was our favorite: movie or book.
Doughnuts and Strudel: Alison Sudol and Dan Folger – This was another mainstage panel and included both Alison and Dan from the Fantastic Beasts movies. It was really cool to watch interviews with people who are still living in the franchise. The Fantastic Beasts movies are still ongoing and really only just beginning. This session was a look into their screen tests and how they worked on their chemistry on screen. Dan, who plays Jacob the no-mag, is hilarious. I was definitely entertained anytime he was on stage.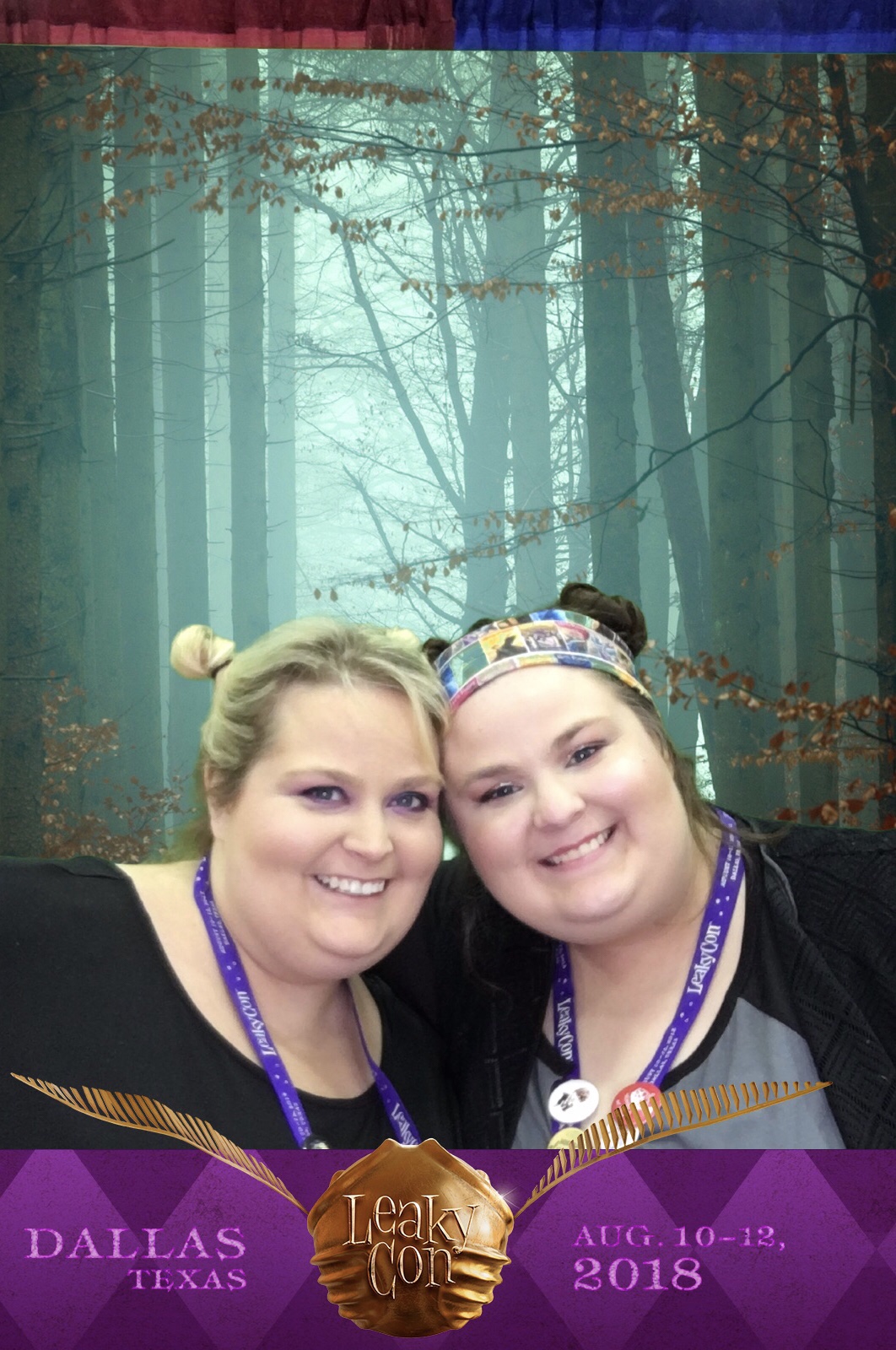 I actually got Dan's autograph, very nice guy! But after getting that autograph I told my sister "he's either hungover or just very sleepy" because of his demeanor and red eyes. During his panel, he said everyone that was partying at the hotel with him last night would be surprised he made it this early to Leaky Con. I told my sister, "I told you so!" But he was still a very funny and down-to-earth guy.
One thing I loved about this whole convention was the fact that it is for anyone and everyone. From older couples to little kids and couples with a baby to singles like me, there were all kinds of ages at Leaky Con just enjoying themselves. It's also for any kind of fan. Maybe you've only seen the movies, no problem! Maybe you read every book as they came out and waited for each movie, come have fun! It's really an overall positive convention where you can walk in and think "these are my people."
They even had the house common rooms where you could go and enjoy people in your house! Hufflepuff all the way.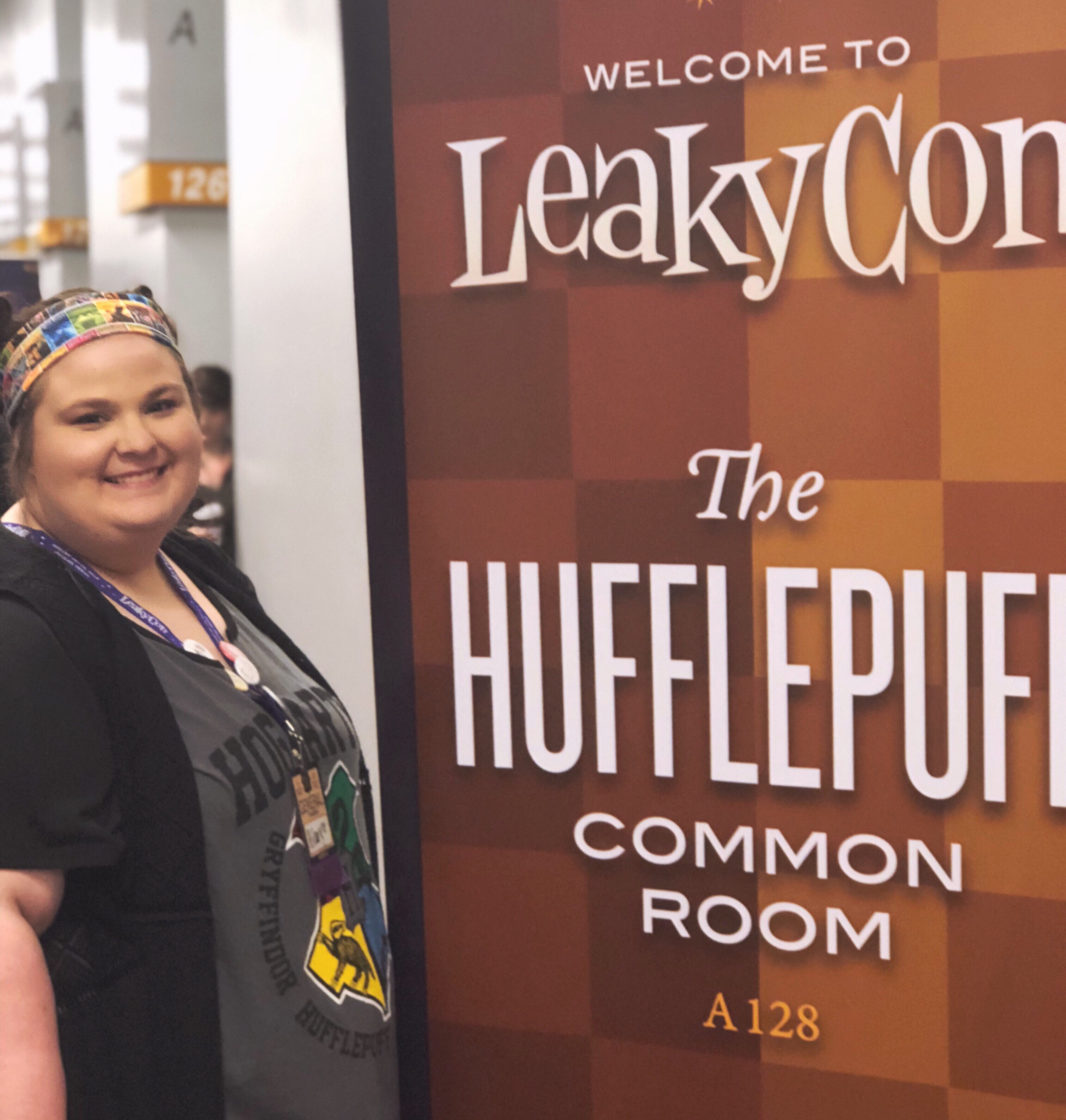 If you've never been, Leaky Con will be back in Dallas, Texas next year! I'm already thinking of buying my passes because this was just an awesome and fun experience. It felt nice to know I wasn't the only nerd in the world. I give Leaky Con an A+.