There is nothing more joyous than opening a box of free goodies. One thing I never thought I would get to do as a blogger is to achieve sponsored posts and product reviews but I have been blessed to be able to do both! Influenster sent me this box complimentary and it is full of bareMinerals goodies!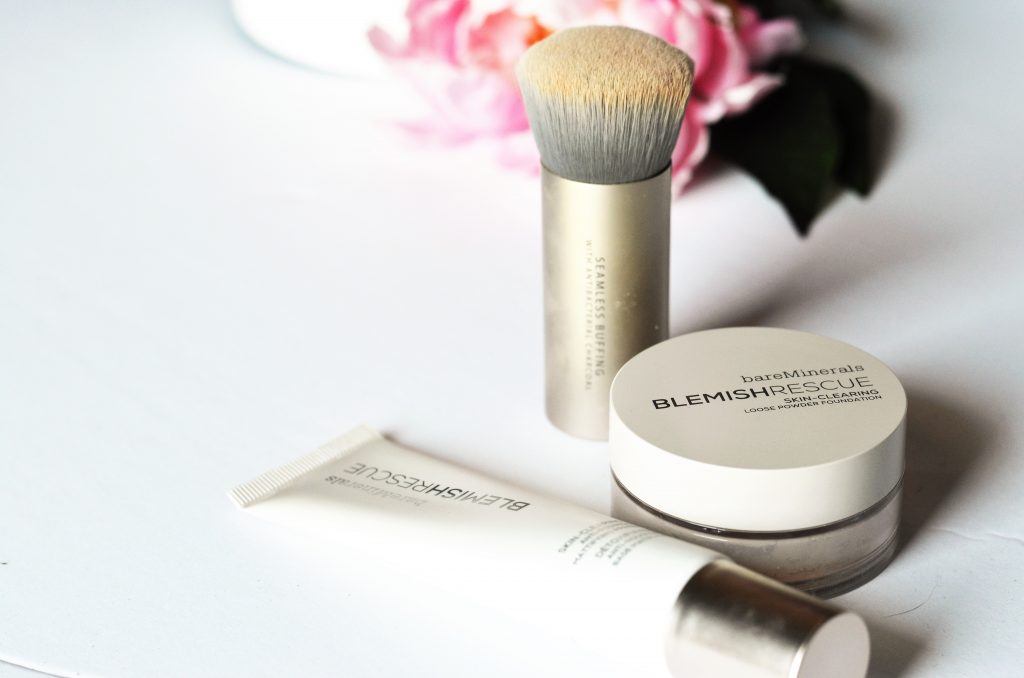 If you don't know Influenster is a great company that puts companies and bloggers together so that we can review and try out new, fun items. If you've never seen any of my Influenster posts, make sure to take a look! I was thrilled to receive this box of bareMinerals new Blemish Rescue products.
This Voxbox was for the launch of their new Blemish Rescue line for acne prone skin. It included the foundation, primer, and brush. While this is a full line together, I wanted to give you some specifications/thoughts on each item because they each have their own benefits! I've only had these for a week or so, but I am already sold. I knew I would be- I mean bareMinerals is a great high-end brand. So let's take a closer look at the items!
bareMinerals Blemish Rescue Voxbox review! #sponsored
Click To Tweet
Blemish Rescue Anti-Redness Mattifying Primer
This $26 calming primer has some incredible benefits. It both mattifies and smooths your skin to provide a blank canvas for applying foundation. The primer also neutralizes redness and it has a light green tint to it. Which if you know about color correcting- the green helps cancel out red! I honestly could say so many benefits about this primer but I will just go ahead and share some top bulleted points straight from the website because they say it best:
Full of clean acne-fighting coverage
Dermatologist tested
Free of parabens, sulfates, fragrance, talc, and gluten
Contains chamomile and arnica to calm and nourish skin
Non-drying, Non-acnegenic, won't clog pores or contribute to breakouts
Formulated for all skin types, including oily and acne prone skin
I've become slightly picky about primers and this is definitely a great one so far! It really adds a nice feel to the skin and seemed to do a fairly good job of canceling some redness. It helped smooth out my skintone and my foundation applied very nicely on top of it.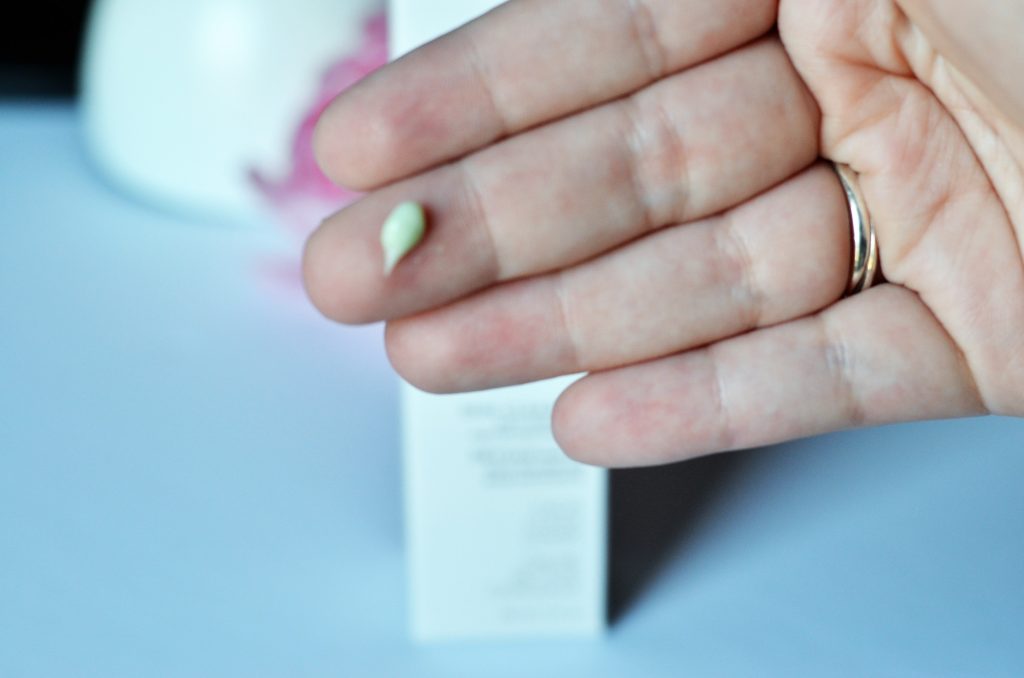 Blemish Rescue Skin-Clearing Loose Powder Foundation
I'll be honest- I typically don't like a loose powder foundation. But I know that bareMinerals is such a top-notch brand that I knew it would probably be a great product. I will say, I have only used this on top of some light foundation under it. If I wear makeup, I prefer to have full coverage. So far I haven't noticed that this powder alone is full coverage as it claims but it's a great powder. Here is some of the claims:
full coverage
Contains 0.5% salicylic acid and hyaluronic acid
Contains phytosphingosine, which optimizes skin's defenses against bacteria
Free of parabens, sulfates, fragrances, talc, and gluten
Dermatologist tested
clinically shown to clear acne in as little as 3 weeks
breathable, buildable full coverage with a natural matte finish that lasts all day
contains a Moisture Mineral Complex to keep skin hydrated
The powder is definitely a great product. It is smooth and applies very easily to the face. I do think it is buildable and breathable as it claims. I have one of the lightest, if not the lightest, shades and I was a bit worried at first. When I opened it, the powder seemed very orange! But it doesn't apply that color- it was actually a perfect shade for me. I have also noticed it has seemed to settle some of my broken out areas on the skin. When I used this I had a few spots that seem to be leaving after using. I will let you know in an update or favorites post how the coverage continues to be and how it does with my sensitive skin.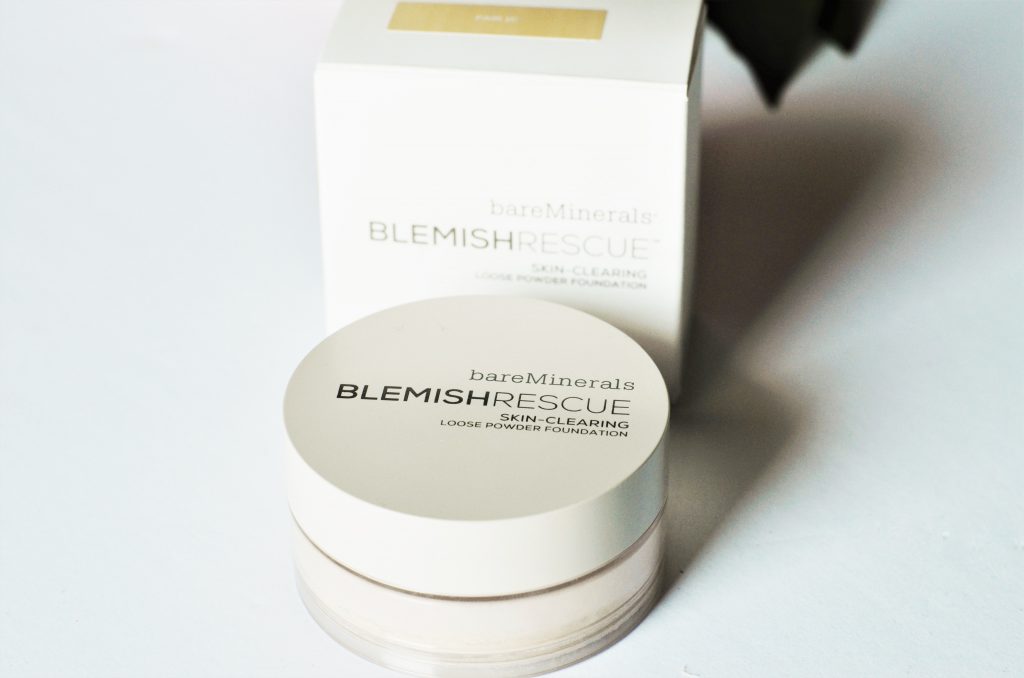 Seamless Buffing Brush with Antibacterial Charcoal
One of my favorite parts of this box was this brush! I love brushes- I would buy new ones every day if I could. The feel of this brush is high-quality for sure. The handle is nice and weighted- the bristles are soft and dense which is perfect for applying powder or even liquid foundation. Here are a few of the claims:
Vegan makeup brush with synthetic bristles
Brush fibers are infused with activated charcoal, which will not wash off with use
dense, rounded shape effortlessly buffs and blends
elongated kabuki handle
provides maximum control for building up coverage where needed
The brush reminds me a lot of the Morphe 439 that I recently bought which is also a great one. It is a great size to apply to the whole face and get right under the eyes. One of the best things about this brush is the activated charcoal. My sensitive skin needs something like this antibacterial element.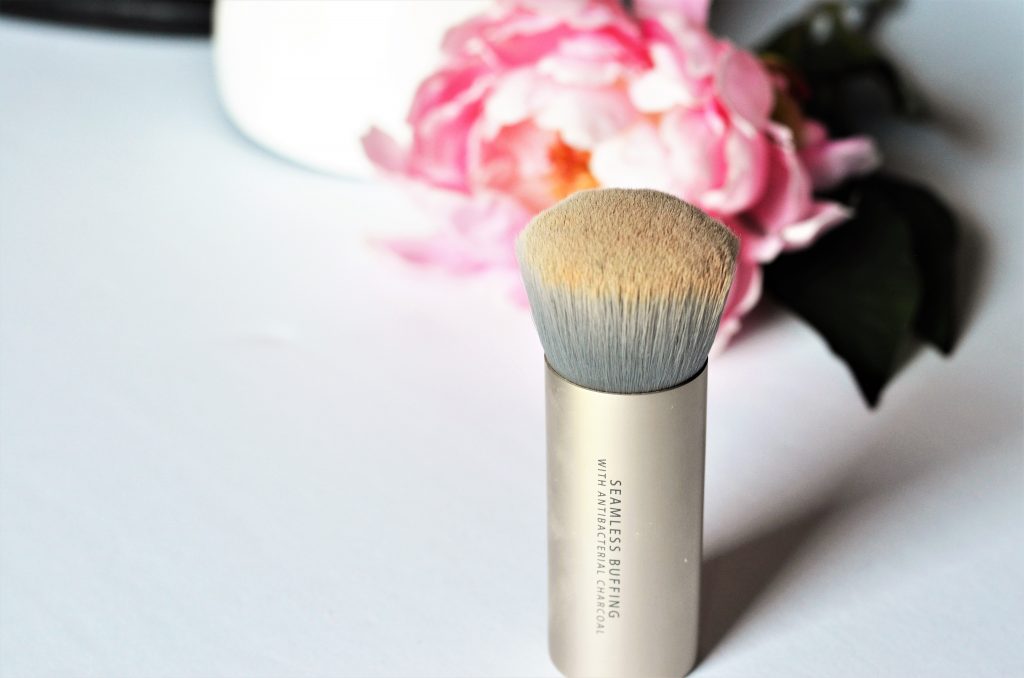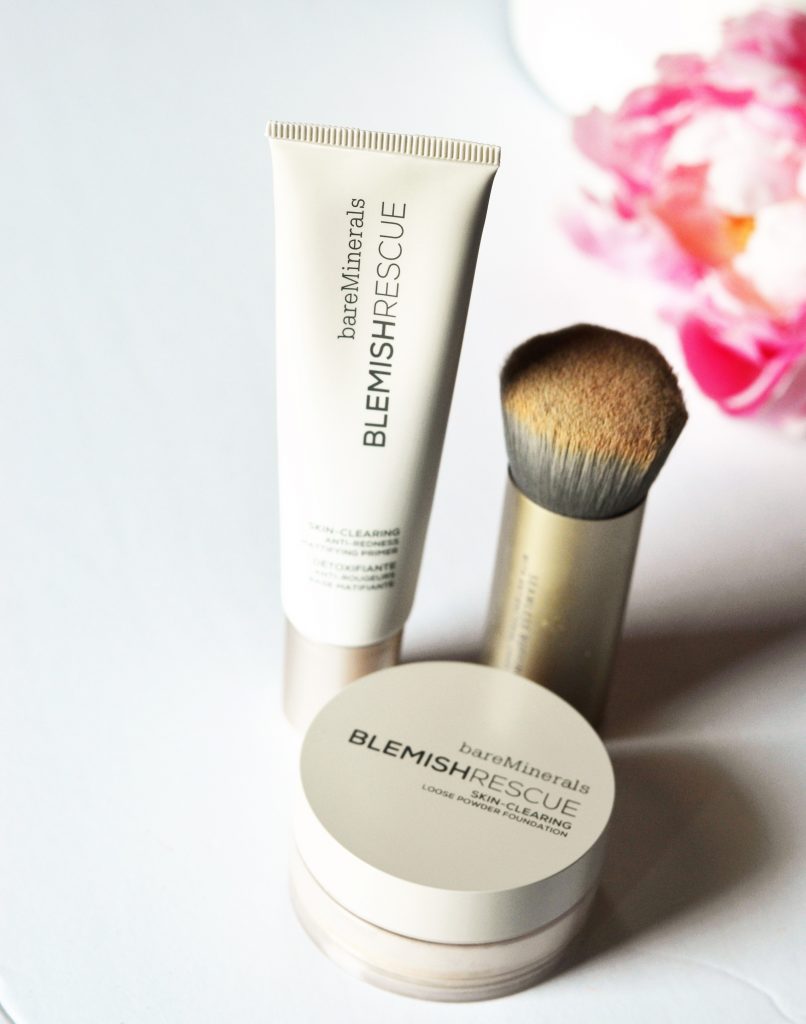 I love this box so far! Influenster always provides such good quality boxes. I will definitely keep you updated on how this continues to perform. So far, it's a new winner!