My sweet blogger friend, known as Miss Pettigrew, just launched her Amazon shop! When I heard that she was launching a 2-in-1 set of premium washi tape, I knew it was going to be amazing! I always love supporting other bloggers and creators and I could not be prouder of my friend!
The blogging community is an incredible thing. I am so thankful for some of the ladies I have met and bonded with during this journey. We always love to support each other and I hope you will take a look at this awesome washi tape!
Also, I must state that this is NOT sponsored. I purchased this washi tape with my own money because I wanted to support and show my readers just how much I wanted this! But enough of that, let's get to the review!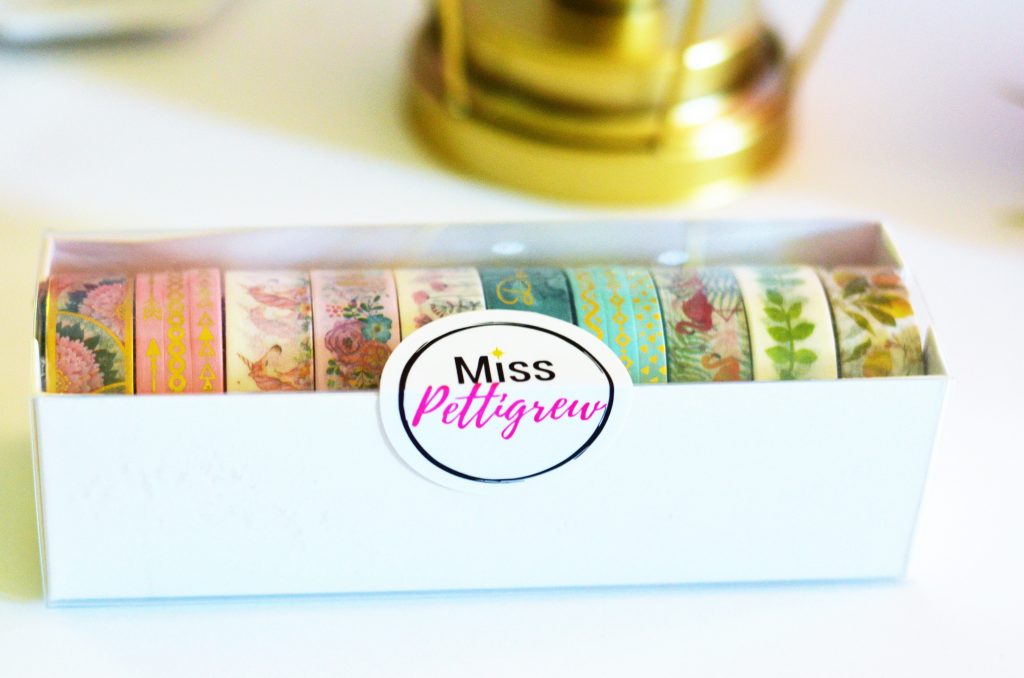 How about we take a look at the specifications of this?
2-in-1 set of premium washi tape
14 extra long rolls
10 mm per roll of washi tape
two theme sets: Unicorn dreams & Tropical Flamingo
$13.99 and free shipping with prime
fun, girly colors and prints in golds, teals, peaches, and more!
Perfect for crafting, planners, cards, and more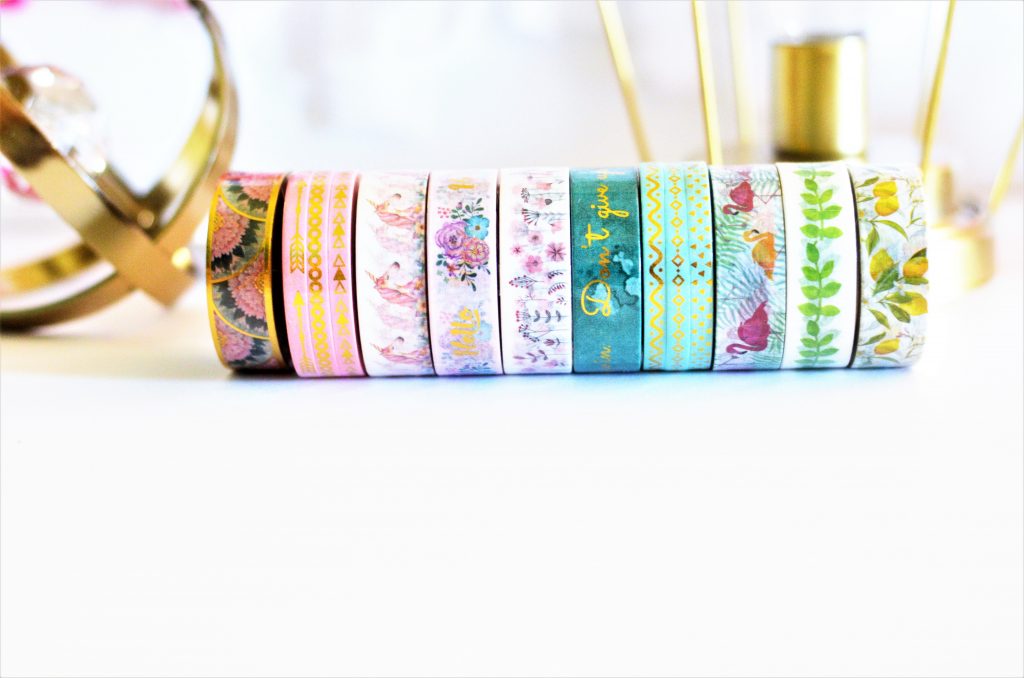 Both sets of this 2-in-1 set are extremely cute, Unicorn Dreams and Tropical Flamingo! Here is my description of each set:
Unicorn dreams:
white and colored unicorns repeated on the tape
3 mini pink and gold rolls with arrows, dots, and triangles
floral and "hello" repeated in colors on white tape
vertical pink flowers on white tape
Gold, navy, and pink paisley-like print
Tropical Flamingo:
Pink and orange flamingos with green tropical leaves on white tape
green greenery on white tape
vibrant yellow lemons on white tape
3 mini rolls in turquoise and gold with squiggles, triangles, and a dotted pattern
"don't give up and don't give in" written in gold on teal tape
These rolls of washi tape would be perfect for planners, card making, journaling, Bible journaling, and so many more things! I am a bit of a washi tape addict and this is by far the best deal and some of the cutest patterns and colors I have seen. Typically you would pay over $20 for a set like this. I'm so proud of my sweet friend for providing such an incredible and loveable product.
I highly suggest this if you're a washi tape lover like me!