Hello friends! Have you ever heard about Studex?
If you don't know, I have horribly sensitive skin and ears. I have got to where I cannot wear a pair of earrings for longer than an hour at a time. My ears are so sensitive that my ears will quickly become agitated, red, and swollen. Whether they are an on-sale pair from Walmart or a nice boutique, I seem to always have a reaction.
Today I'm bringing you a brand of earrings that have been amazing with my skin! Studex earrings sent me two pairs of studs complimentary to wear and try out. I honestly didn't have high hopes….nothing lately has worked with my sensitive ears.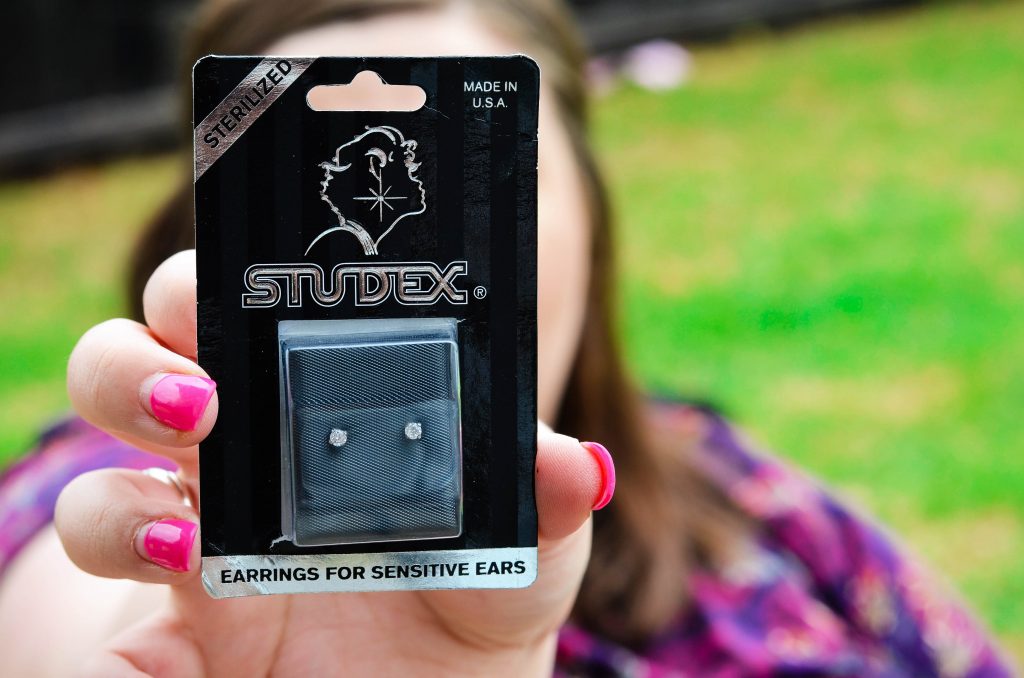 Studex honestly blew me away! I have had these earrings in for almost two weeks and my ears are perfect. They aren't sore, red, or irritated at all. I've been sleeping in them which is something I haven't been able to do in years because they would hurt my skin.
I was completely shocked how well these earrings have done with my overly sensitive skin. These are a dream pair of earrings for anyone who has sensitive ears like me! Here is a look at the details and claims:
Hypoallergenic, polished surgical stainless steel
NEW in Sealed, Sterilize Blister Package
nickel-safe, lead-, cadmium- and cobalt-free
come in studs and hoops in many colors and looks
provide piercing systems, after-care, and fashion earrings
The Studex website shared that 1 in 3 women have metal allergies. I can honestly say these solved my sensitive ear problems. This is the first time in ears that I have been able to wear a pair of earrings for more than an hour at a time. Y'all know I don't promote anything I don't really believe in and these worked perfectly for me!
Sensitive ears? Studex has hypoallergenic earrings to help with those sensitive ears! #ad #brandbacker
Click To Tweet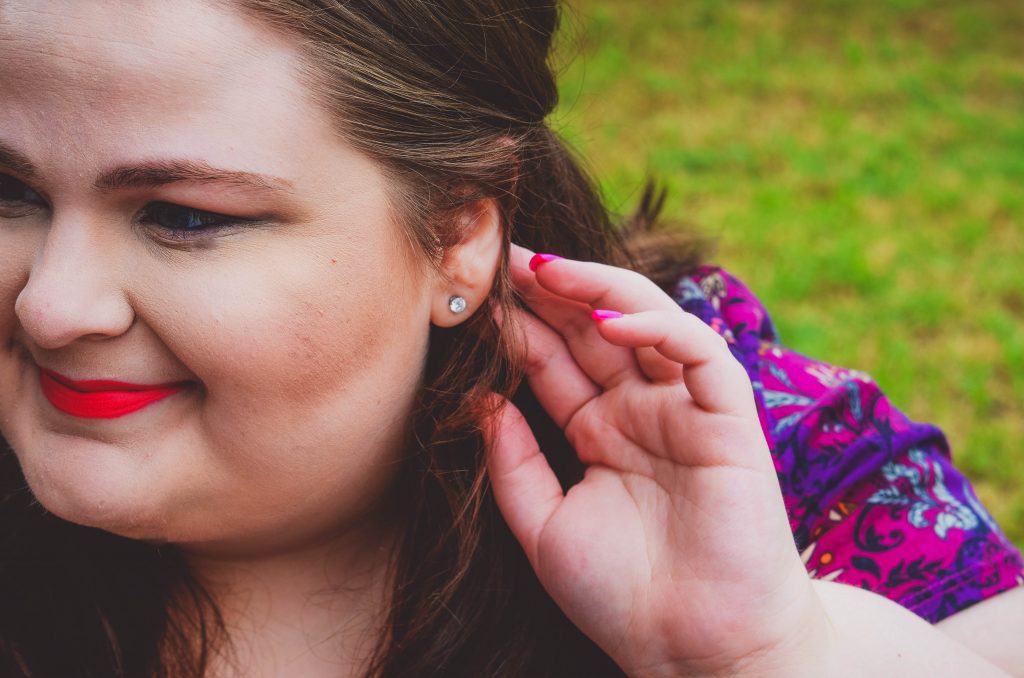 Make sure you take a look at their Amazon shop to purchase some earrings! I'm thrilled with how they feel and wear on my ears. If you have sensitive ears, check them out! I hope they work as well for you as they did me.