Is it really Christmas without a few Hallmark Christmas movies? In my house, it isn't! Hallmark Christmas movies are a staple in my family and probably yours too. They might be silly, mushy, or even a little cliche but I still can't help but watch them. They are a huge part of our Christmas tradition every year.
Am I the only one who loves them? I doubt it! I thought I would share a few of my favorites from the many, many Christmas movies Hallmark has to offer. I'm a sucker for a love story so, of course, they're usually the ones that are romantic (although what Hallmark movie isn't about love). I am not one who can watch every single movie over and over again, but I do enjoy seeing my favorites throughout the season. I know the Christmas season is upon us when Hallmark switches to holiday 24/7. If you need something to watch this season, I've got you covered!
Is it really Christmas without watching Hallmark Christmas movies over and over again? Check out my top favorites and see when they are playing!
Click To Tweet
Also, each movie is linked to the Hallmark website so you can see if and when the movie is playing this year! They have a pull down bar at the top right corner that shows you the upcoming showtimes for the movie!
I actually just recently watched this one before Thanksgiving; holy cow, it's one of the best. There is nothing sweeter than a man who steps up to be a father when he isn't one to begin with. Long story short, a brother takes his young niece in when her mother dies suddenly. All the Christmas feels, ya'll. My heart just exploded with joy during this whole movie. The girl doesn't talk for a while after her moms death and her three uncles continue to take care of her. A sweet lady in a toy shop eventually gets her to speak. I would watch this one over and over again. I'm so glad I happened upon this one.
I'm a huge Candace Cameron Bure fan and I love when she stars in Hallmark Christmas movies. Let it Snow is such a cute little Christmas movie about a girl who gets sent to a small town to oversee a property that her company is renovating. Of course she butts heads with a man that takes care of the property, news flash they might fall in love. Anyway, I can't give away all the secrets but its definitely a feel good Christmas movie that I enjoy. I would have to say it is probably my favorite Candace Cameron Bure Christmas movie by far, and there are many of those to choose from. While it is about romantic love, it also teaches us how important all love is when Candace's character reconnects with her father.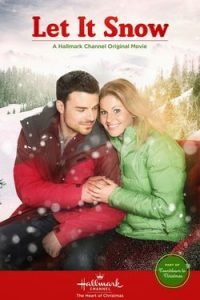 Two writers, used to be news correspondents turned creative writers in fact, both board a train that is specifically to celebrate Christmas and take a fun, cross-country train ride during the holidays. Former lovers and now seeing each other for the first time since they broke up…and they're both stuck on the tight corners of the train. I mean, I think this movie was made for me: Christmas, romance, and writers. I will say this is the best one I have watched new this year, It's a new one this year, and I was pleasantly surprised with how much I enjoyed it. It is based off of a novel and I am now interested in reading the book!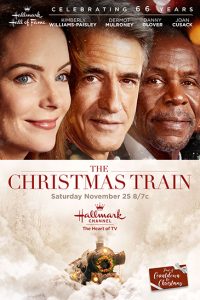 This is one of those, hate but love movies. I hate how mean the mother is but, of course, it ends well. A girl falls in love with a man who is secretly a royal (hints the title). She goes to his mansion where she tries to win over his very hard to please mother. Lacey Chabert plays the part so well! She genuinely seems like the sweetest person in the world. She plays a girl who feels plain and like she will never measure up to royalty. I feel like Lacey plays this part so well because she honestly seems so down-to-earth and sincere like her character.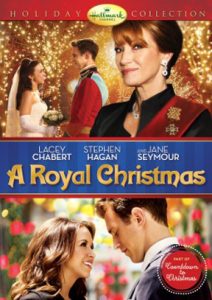 Another Candace Cameron Bure movie, this one is a brand new one for the 2017 holiday season. Twin adults switch places to see how the other lives and how "hard" each others lives are compared to theirs. I wasn't sure if this one would be way to cliche, but it was just darling! A good movie about family and enjoying what we are given- and realizing that everyone has a tough life in some way…not just us! The twin twist was well done also, considering Candace plays both parts.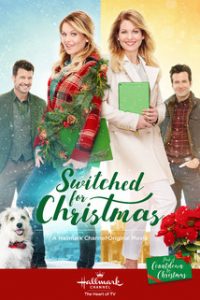 My mom was shocked I liked this one, it just goes to show you that Hallmark has many different movies for your to enjoy. Sarah Lancaster is from one of my favorite old TV shows, Chuck, so it was nice to see her in something again. Another movie about love found in unusual places. Sarah's character goes to take over her families Christmas tree farm when her parents cannot do it this year. She falls in love with Christmas and maybe a man…I can't say too much of course. I really liked this one because it wasn't the typical, always seen, characters in the Hallmark movies.
What is YOUR favorite Hallmark Christmas movie? I'd love to hear a few of your favorites so I can watch them too. Also, don't forget to click on the movie titles above and check the upcoming showings so you can enjoy! I also hope you are enjoying blogmas, I am, and I am so proud of all the posts and how organized I have been hehe!