Let me start by saying, I am still a new photographer. I still consider myself an amateur making my way through this hobby. I'm almost completely self-taught but I am researching and working to become better and better at this hobby of mine. While I am still learning, I wanted to share a few pieces of advice that I have learned so far.
I firmly believe that bloggers and creators should help other bloggers and creators. This isn't a competition, we all need support and advice from people that are or have been in our shoes. So even in my learning state, I have learned a few things that might be helpful.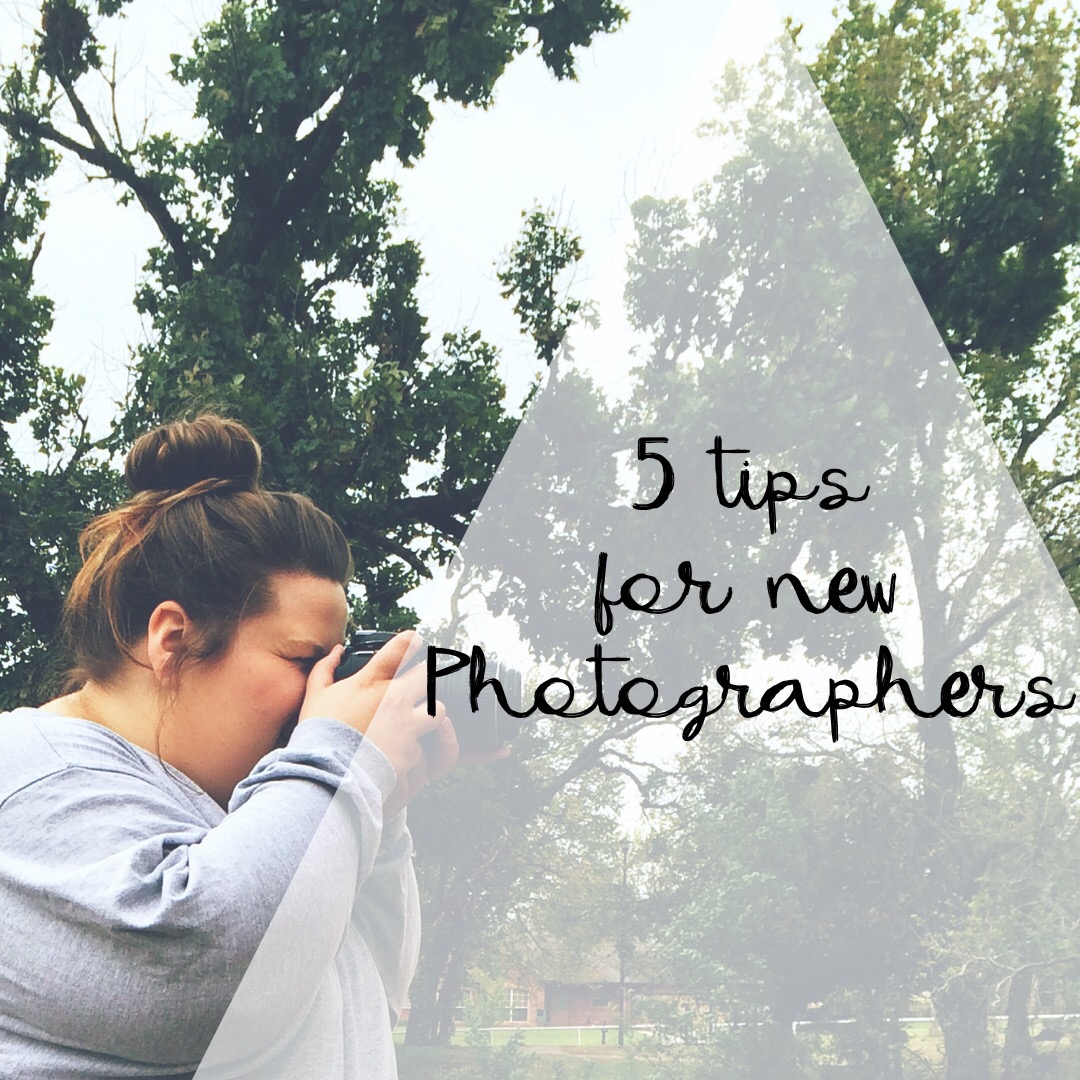 Tip #1
YouTube, Pinterest, and Libraries are your best friends! 
If you are self taught or need refreshing, some of the best ways to learn is honestly YouTube and Pinterest. Of course good ole books help too, but for this kind of stuff I am definitely a more visual person so pictures or videos are much more helpful. Thanks to technology it is so easy to teach yourself and watch tutorials to better your craft. It's okay to still need tutorials and advice! Don't feel bad for needing to still learn.
Tip #2
Start with one good lens and become a master at it!
My camera is a Nikon D3100 with the kit 18-55mm lens. This is actually my sisters old camera and once I started this hobby, she let me use it and I have grown to love it. I know it isn't the newest, fastest model but it works for me. I have been randomly doing photography for over 2 years as hobby and I am just now thinking about investing in another lens. Ya'll, camera stuff is expensive. I will admit I don't have the money to just go out and buy a new camera or lens. In fact, I am going to have to really save if I purchase another lens. So start with your kit lens, and get good at it! I believe, for most instances, a kit lens is good enough. I have done newborns, families, maternity, and birth with just my kit lens. Also, if I invest in another one lens, what should it be?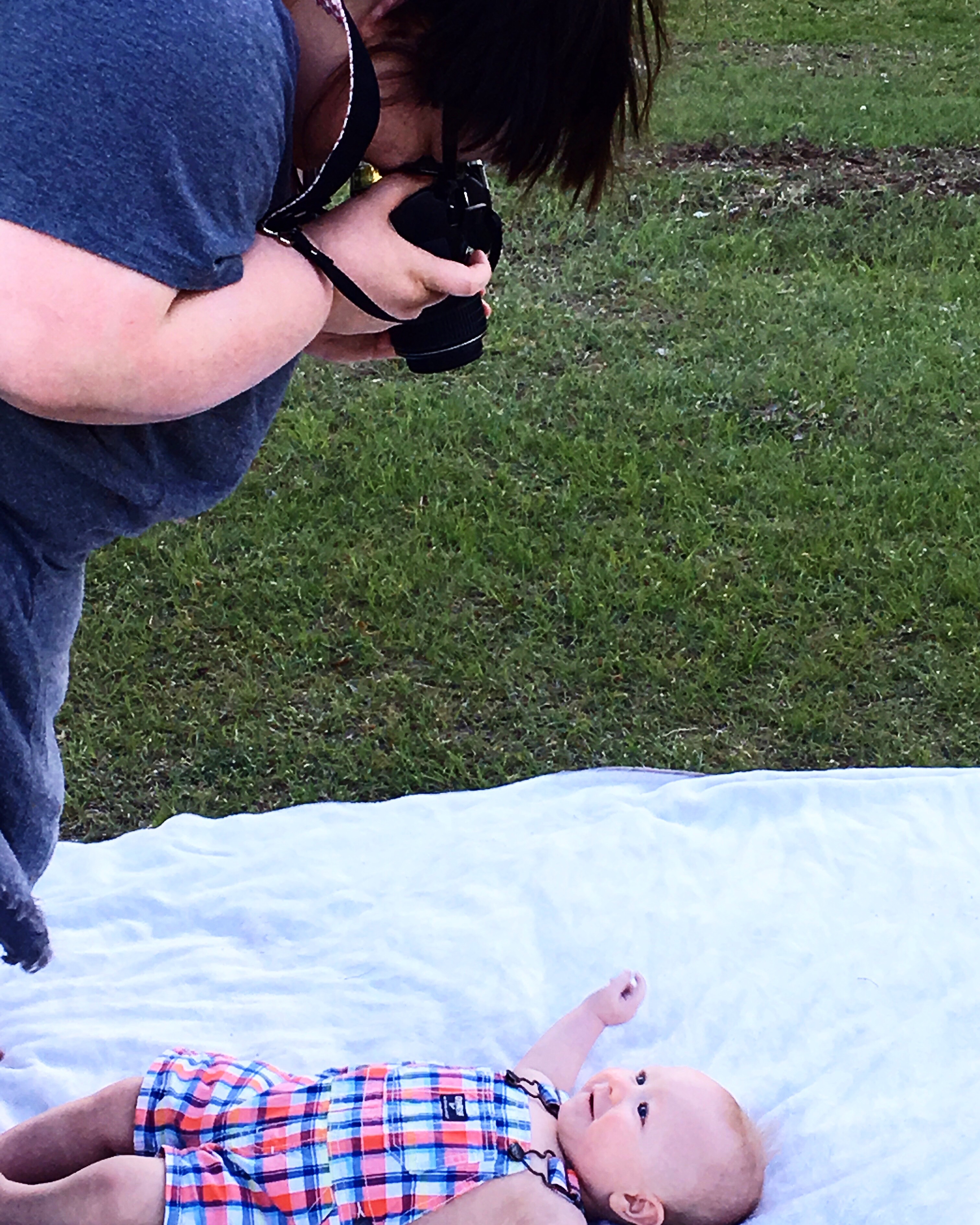 Tip #3
Don't compare your work to other photographers-everyone has a different style!
While there is certain "rules" to photography, editing especially is fairly subjective in my mind. Some prefer blown out white, some prefer vivid colors, some prefer more subtle editing, and some are highly edited. I have a hard time with comparison, I feel like I don't measure up to others…but we are all at a different place in our craft and we all have a different style. The only thing that matters is that you and your clients are happy. I prefer very bright, very highlighted pictures, but that might not be others cup of tea. Strive for your best and that is all you can do.
Tip #4
Practice makes perfect, or at least close to it!
When I started this hobby, I had 0 Photoshop experience. I had used Premier Cut Pro and Indesign but no Photoshop, at all. So I literally had to learn, and learn quick. This also goes back to #1 but also, you must practice! I literally sit and practice on old pictures, trying to work on new design tactics. I rarely do a lot of hard-core editing but the more I learn, the better and easier it gets. Practice needs to happen on 2 fronts: actually shooting pictures and editing. My sister has been photographed many, many times because I need to practice on angles and lighting. Each photography session I do, I get better and more confident. I was lucky to have friends that loved my work even in the beginning and gave me a start even when I probably wasn't the best photographer. Practice, practice!
Tip #5
Fake it til you make it!
Now, I don't mean lie about your experience or level of expertise; what I mean is go into shoots with confidence (even if you don't have much HA!). I STRUGGLED/still do with this. I am an anxious person and the idea of being in control of a shoot and having to know everything was terrifying. I struggled with telling clients what to do and where to stand. I struggled to remember poses and ideas. But now, I try to seem the most confident during a shoot and it helps. I write down poses I don't want to forget about and I go for it. I have been blessed to have photographed mainly friends and family so the pressure was low but this is definitely something I need to continue working one. Take a deep breath, and be in control-even if you're secretly nervous!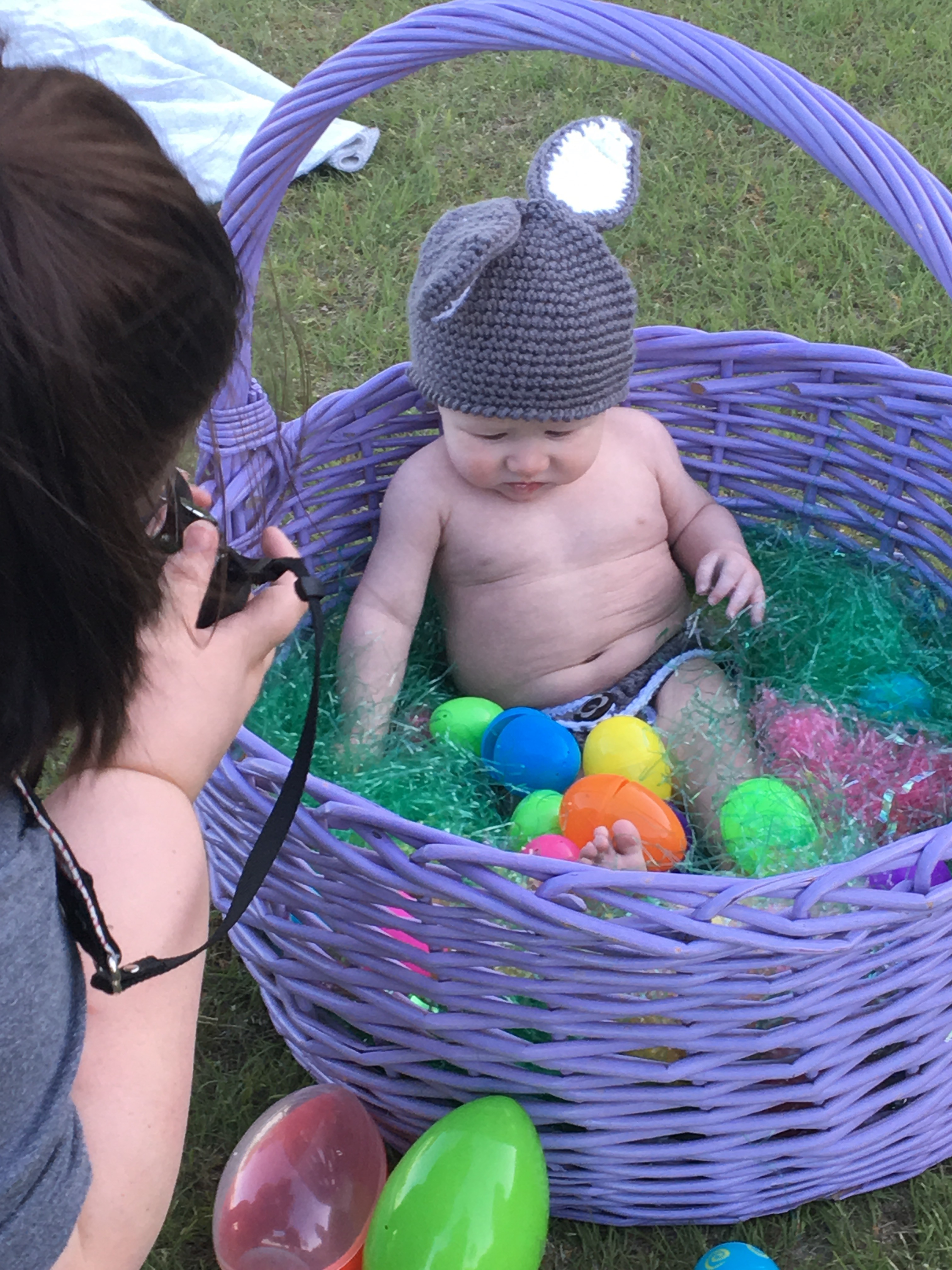 What advice do you have for new photographers?? Let me know! XX
"All unauthorized use of this blog post or pictures is strictly prohibited. These posts may not be copied or posted other places without the writers knowledge and consent."