Netflix has always been my go-to. I was a faithfully loyal Netflix fan. I had never given Hulu much of a thought, I mean like I said, my heart belonged to Netflix. Until lately…
My sister recently purchased a month of Hulu and I'm currently hooked. I was completely stunned by how many options there were! I even don't mind the ads at the moment because I am loving the selection. I thought I would share a few of my favorite finds on Hulu: movie and TV included! I tend to watch series more, but Hulu also has some great movie options. Who doesn't love different options and suggestions to binge watch, am I right?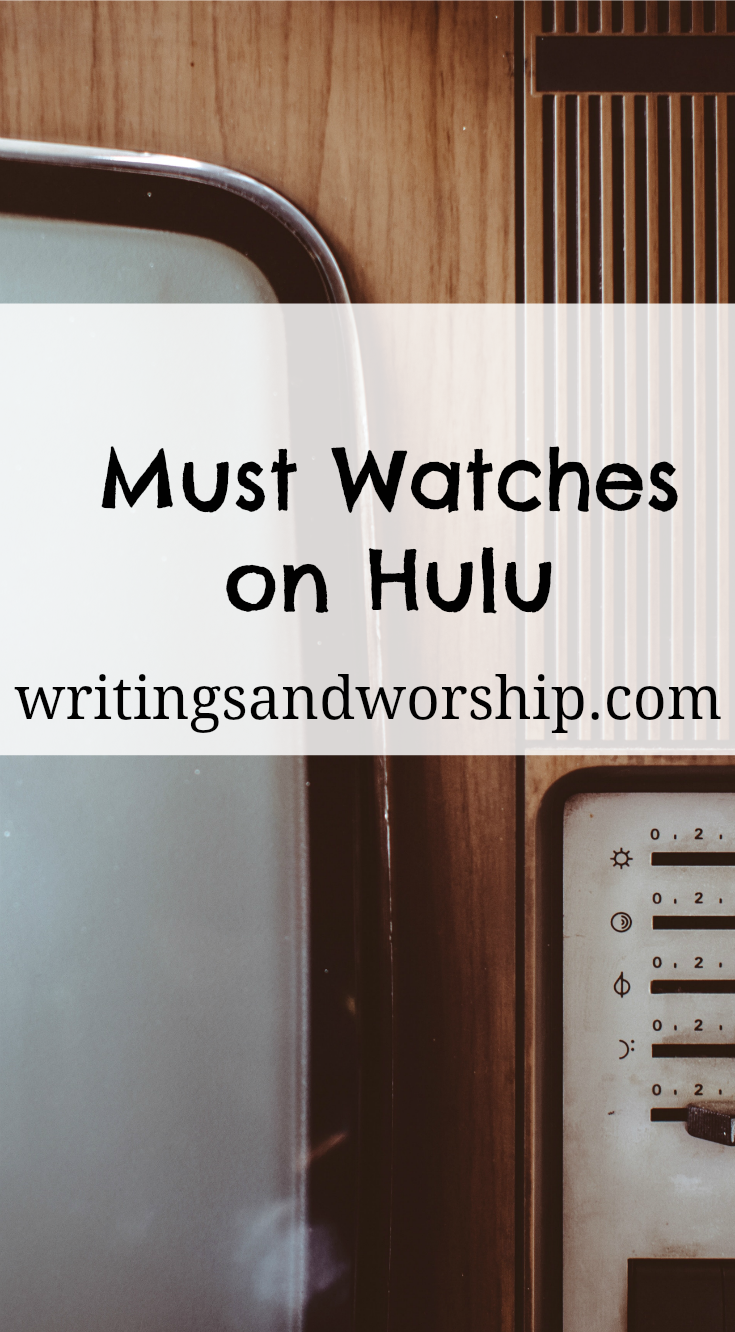 Flashpoint
I have mentioned this before, but Netflix took it off, so I am now enjoying it on Hulu. This show is about a Canadian first response unit that is trained in psychology to try and diffuse dangerous situations. The SRU is basically a hostage negotiator and SWAT mixed together. I love this show because it lets me live an exhilarating job while I watch it. I would never, ever have enough guts or courage to do the job that these characters do and it is so cool to see life and situations from their point of view. If you like crime shows or drama, you will love this show!
Age of Adeline
I loved this movie when I first saw it in theaters and I was thrilled to see that Hulu had it as well. I loved the story line and the actors, Blake Lively is one of my favorites. If you haven't see it, it is a romantic must see! The movie is about a woman who stops again at 29 and must see lives come and go though her life. It is both a brilliant movie and on the sad side. Adeline must watch people continue to leave her and grow as she stays the same. Blake does an incredible job, as always.
I Love Lucy
You can never go wrong with a classic! I love that Hulu has such a great range of movies and shows from all years and decades. I Love Lucy has been a family favorite for my whole life and I always love watching a few episodes when I get a chance. Lucy and Ethel's friendship is hilarious and so inspiring. Thanks Hulu for streaming some classics.
13 Hours
*warning, this movie contains graphic images and language*
I normally wouldn't condone or suggest a movie with such strong language and bloody images but this movie is an incredible look into some recent history. Of course it isn't 100% accurate but it does tell the untold story of some soldiers that risked their lives to maintain security in Benghazi. When the consulate was attached in Benghazi these men worked to protect the rest of the Americans at the black site there. It is a hard movie to watch. It is a hard movie to try and understand. But due to recent history, I think it is a movie we all need to see. I understand that not all could handle the language and war imagery but if you can, I would encourage you to watch. It is similar to Saving Private Ryan in that aspect.
7th Heaven
Hello child & teen-hood. I watched this daily when I was growing up so I couldn't help but mention it! I now see how cheesy it was, but hey, who cares it started in the 90's. Lucy and Kevin were couple goes when I was young and I still can't help but love them. Please tell me I wasn't the only one who watched this show? My family were die-hard fans and never missed an episode. It is so fun to be able to go back and re-watch my favorite episodes- Thanks Hulu!
Dave
**This is expiring soon so make sure you go watch it soon!**
Another classic from my childhood. My grandparents introduced me to this movie, years and years ago. It is about the lookalike to the president, coming and taking the president's place while he is recovering from a heart attack. It is hilarious to see the lookalike try to act just like him and he actually starts to fall for the first lady. I can't help but be reminded of so many memories when I watch this movie!
What are you loving on Hulu?? Let me know! XX