Today's (day late) Favorites Friday is all about the lips. Winter is upon us; which brings another season to wear lip products in. If you've missed my "Spring Lips," "Fall Lips," or my "Top Picks for Holiday Lips" posts be sure to catch up!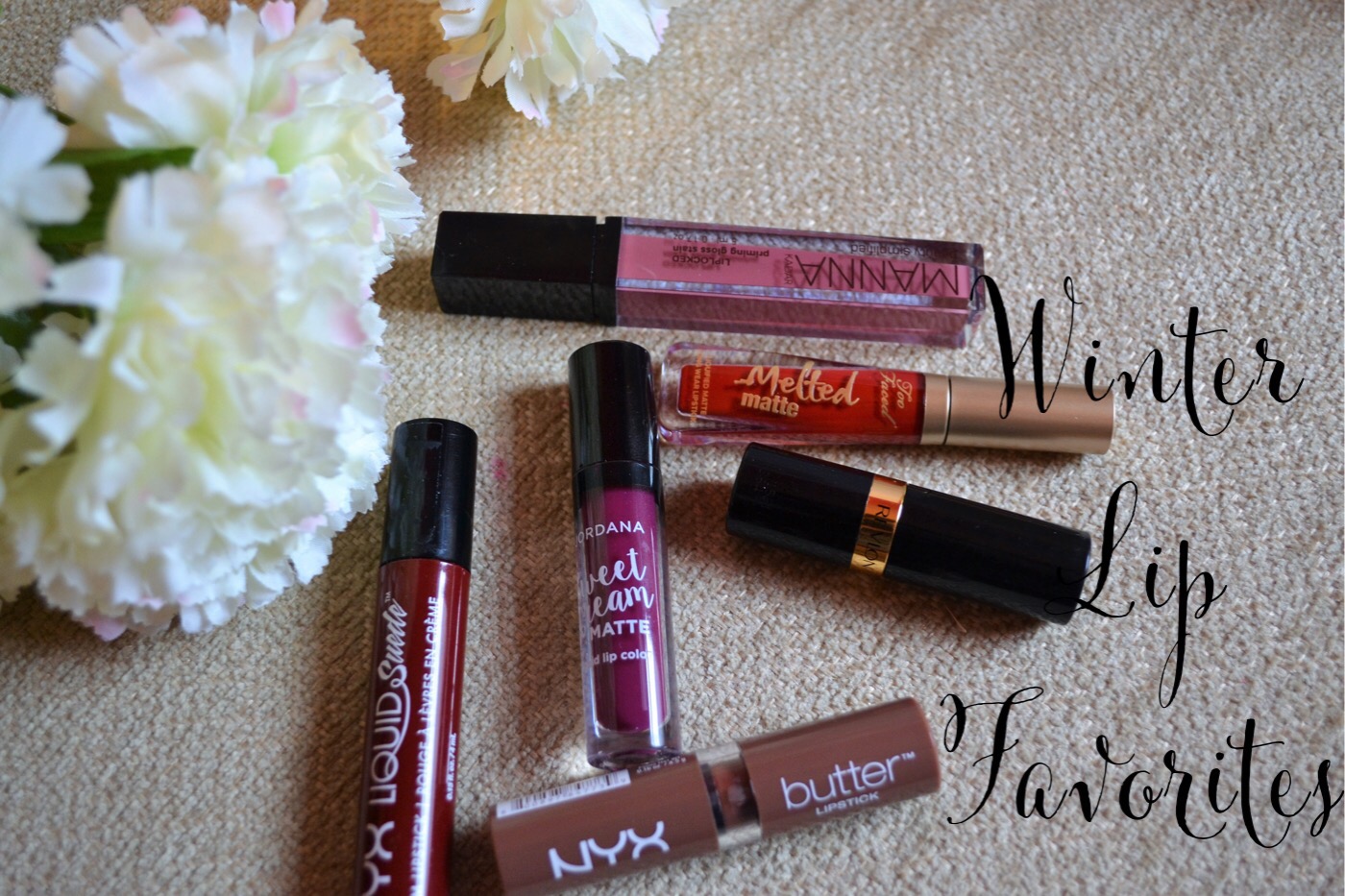 I love to share what colors I'm loving for each season…and winter is here! Great nudes, deep crimson, you name it! Winter is one of my favorite months and, of course, I love lip products so why not combine the two in a post! I wear a good amount of deep tones in the winter…somehow it seems fitting! So you will see a good mix of everyday nudes and some more fun deep tones.
Lucky is a beautiful pinky nude color that is perfect for everyday use. I received this in my FabFitFun box and it was probably one of my favorite items in the box. It is smooth and dries pretty matte on the lips. It is a great size tube and has a soft applicator. I am in love with this formula!! I will definitely be purchasing more of this brand. The color is perfect for winter and for a normal day out.
STEAL ALERT! These lip creams from Jordana are less than $5 at Walgreens. I had heard great things about this line so I picked this one up…they're phenomenal! They go matte very fast, have great pigmentation, and aren't overly drying on the lips. This deep berry tone is perfect for a winter night out. The color is beautiful and I love the deep tones for this season.
I believe that you can never go wrong with a classic red no matter what season you're in. This was part of my Christmas present and I am loving it! I love the matte formula because it isn't too drying like some can be. I definitely suggest using a liner with this one though, it really needs that barrier on the edge to keep from bleeding out. I love this classic shade of blue red and this is a great brand to buy!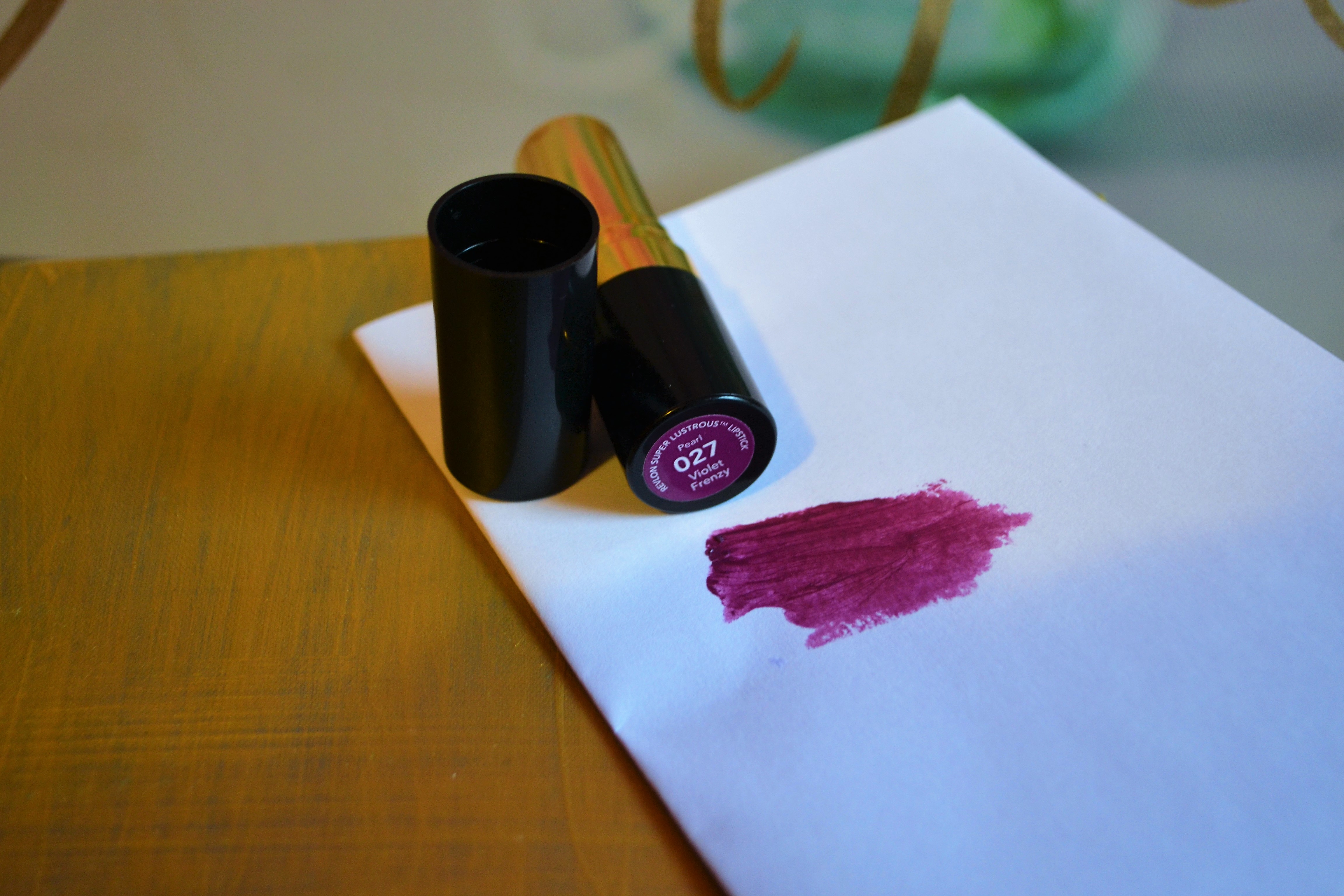 Who knows why, but I am in LOVE with purple shades and berry tones this season. I have had this lippie for a while but I still love it. I love this one especially because it's almost sheer. It isn't as deep and thick as many other shades. Sometimes it is nice to have a thinner and more sheer color that still packs on some pigment. These are so moisturizing and are perfect for the dry winter months.
Brown is not my usual color. My mom bought me this for Christmas and I actually like it. It takes some getting used to because I am not accustomed to wearing very brown shades, but it looks good on and this line is amazing! "Butter" is an accurate term for this line; it really does feel like butter on the lips…so moisturizing on the lips. Winter means chapped lips in my book, so any lipstick that packs on the moisture is good in my book.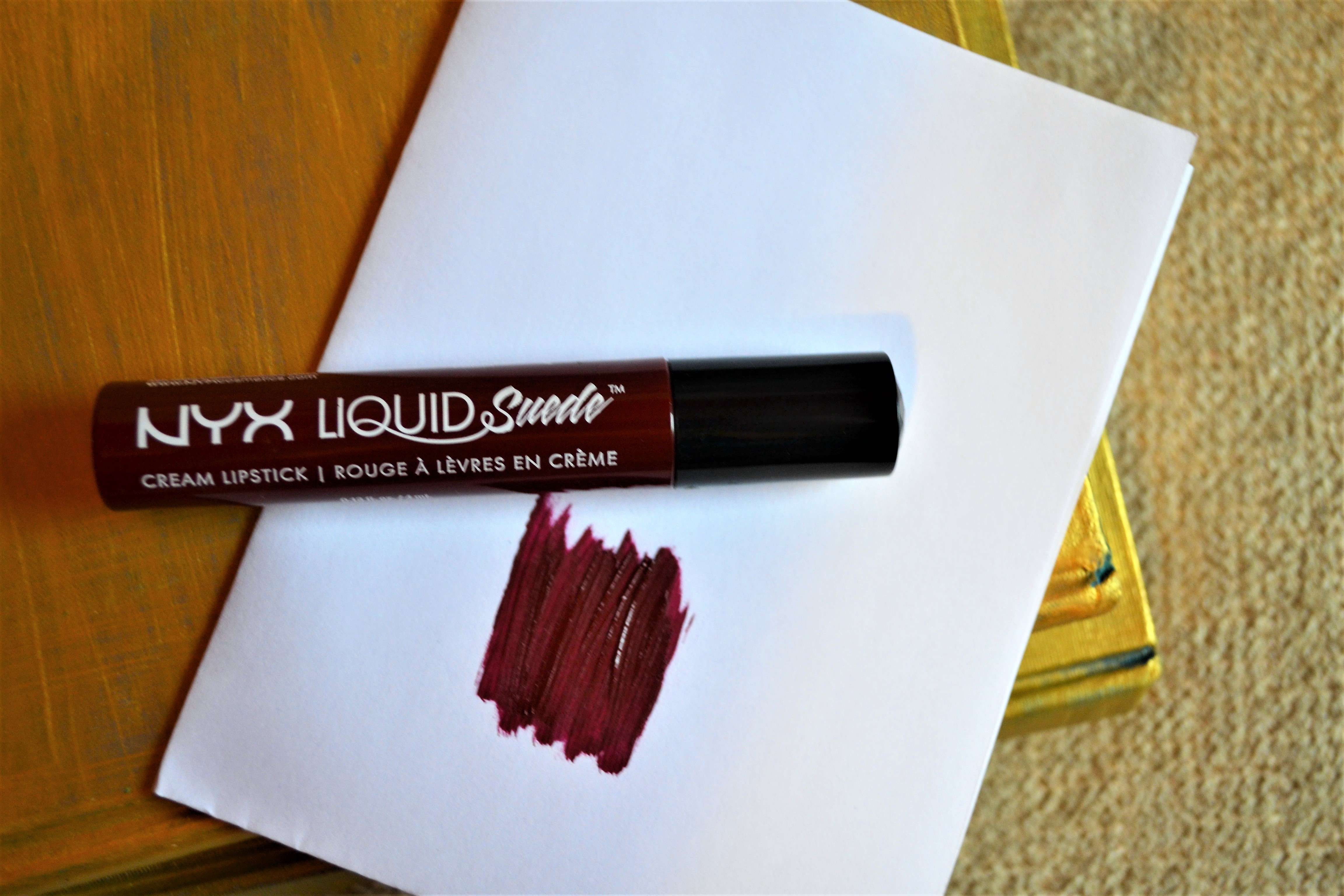 Ya'll know how much I love NYX Liquid Suede, and this one is no different. If you're looking for a deep red color for this winter season, Cherry Skies is for you! The staying power is pretty great on this line of liquid creams and they aren't drying. I am in love with this deep red tone because it's the best of both worlds for winter: red and deep! Ha!