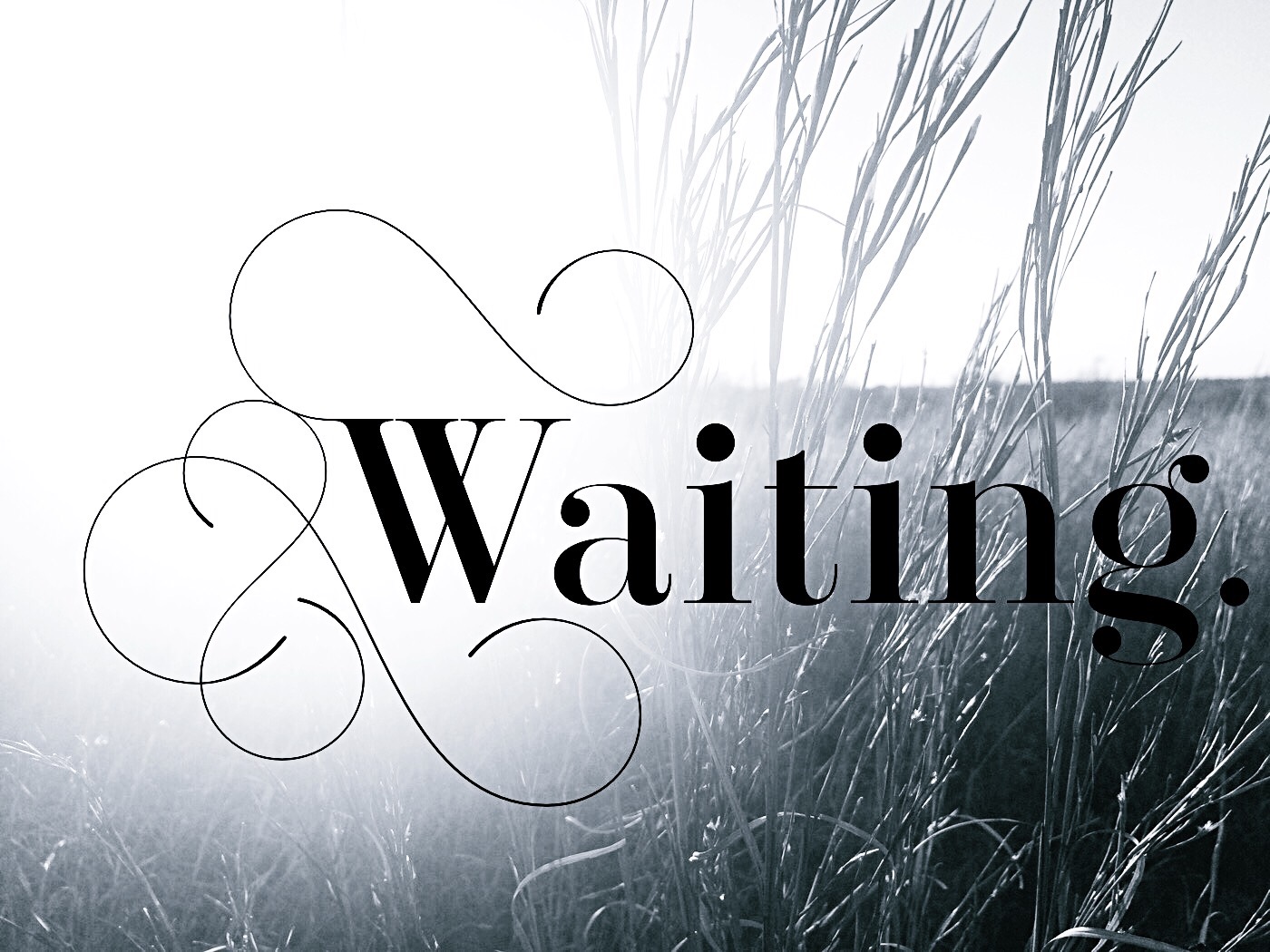 No one likes to wait. We have instant gratification all around us—microwaves to heat our food instantly, iTunes to purchase music at any moment, and even dating websites to connect us immediately.
Lately, however, I feel like all I have been doing is waiting. Waiting for a husband. Waiting for a job. Waiting, waiting, waiting….
I, like most of society, hate waiting. I get impatient and complacent very easily. The sinner in me cries for something to happen all the while God is graciously and lovingly telling me to wait. I know deep down that He has me waiting for a reason. He knows and is more capable than I.
As much as I try to act like the waiting isn't overwhelming me, if I'm honest, it is. I want to be married and I want/need a job. I feel like I can't handle waiting anymore. But that's the point I think…learning we can't handle life on our own. The world around me screams that at my age I should have a good job and probably a husband, but that's not where my life is right now.
God has my life in the palm of His hands—I have to believe that this waiting will reap a life that God has prepared for me. I have to believe that the waiting is part of the process. There is a song by John Waller called "While I'm Waiting," it was featured in the movie Fireproof. If you haven't heard it, here you go!
The premise of the song is praying for a faithful attitude while we wait. That we would worship while we wait. That we would be obedient, loving, and Christ-like while we wait. Whether it is for a spouse, a job, medical results, etc. God wants our complete faith and worship while we wait. The race doesn't stop while we wait and neither should we.
God might have something important to teach us during this time of waiting. Maybe He is teaching me patience or confidence. My prayer is to no longer see my time of waiting as a prison but instead a time where I can devote even more time to worshiping and working on my relationship with the Lord.
I'm waiting, I'm waiting on You Lord
And I am hopeful, I'm waiting on You Lord
Though it is painful, but patiently I will wait
I pray that I will worship the Lord even in the midst of waiting. Even in the midst of pain. Even in the midst of hard times. I prayer is that instead of being impatient and complaining that this is not where I want to be in life…that I will fall to my knees and thank God and see what He has for me to learn in these moment.
Do you feel like you are in a season of waiting? You aren't alone friends. One of my favorite verses for this season of waiting is Galatians 6:9, "Let us not become weary in doing good, for at the proper time we will reap a harvest if we do not give up." I believe that if we do not give up doing good,and praising God no matter the season of life we are in– we will eventually reap the harvest that God has for us. But we can't give up. We can't become stagnant in the waiting. We must keep going and looking forward to what God has in store for us.