Monthly favorites posts are still some of my favorite…but I've gotten so far behind on those. 2022 is the year of the return of the monthly favorites posts. But until then, I thought I'd just do a little beauty product roundup of some of my current favorite and most used products.
Favorite Beauty Product Roundup
*Please excuse the lower quality of pictures and missing pictures of some. I am in full blogmas mode but wanted to at least get up a post for you guys!
I searched so long for this powder foundation. It went viral on social media back in 2020 and it took me forever to find my shade in stock. I have shade Pearl and it is perfect for my cool-toned fair skin. I was truly dumbfounded at the coverage of this powder foundation. Not just that, but it doesn't look thick or heavy on the skin all while covering my spots and texture on my skin. I highly suggest this foundation for anyone but especially those who sometimes need a quick makeup look on the go.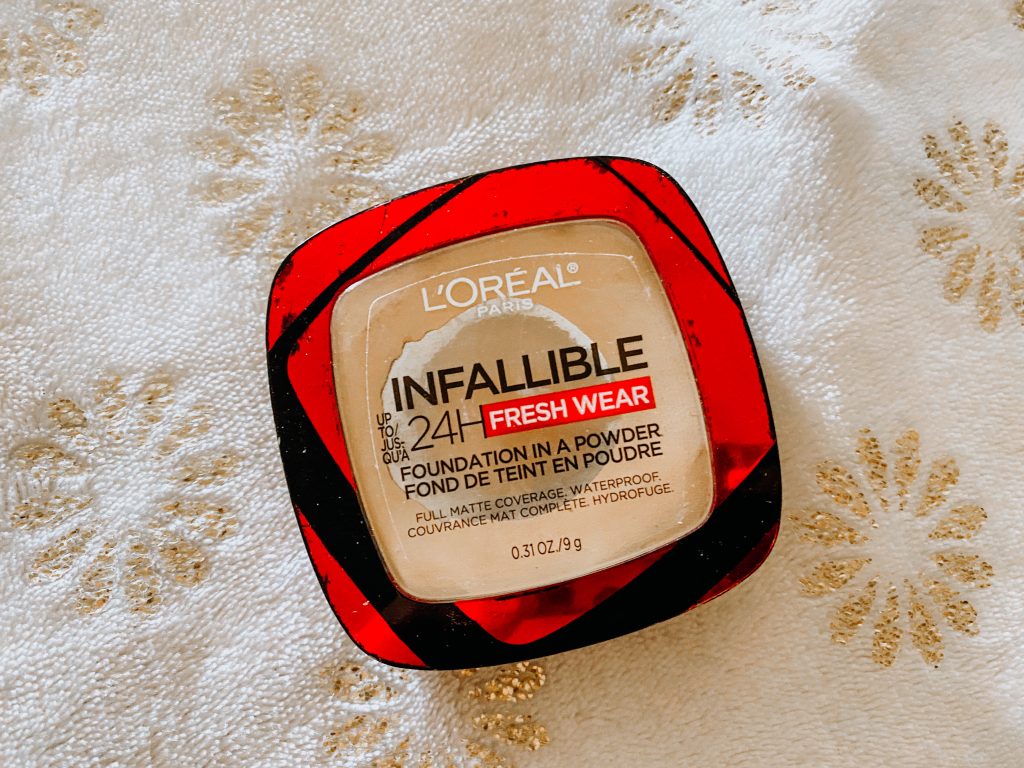 In one of my Tarte custom kits, I picked this Tarte Busy Gal Brow Tinted Brow Gel because I was curious if I would like it…spoiler alert, I do. It reminds me of the Essence gel but I actually like this more. It has a tiny little spoolie that allows you to get through your brow hairs really well. The actual gel is a great consistency because it is a little thicker than some gels I've used. To me, it allows me to use one product for my brows and I'm done. You have to go in with a light hand so you don't get a spot too dark, but once you get used to it, you'll be good. I love the gel and tinted aspect because it allows me the quickness of one product versus a pencil and a clear gel. 

My sweet family actually purchased this palette for me for my birthday back in June and I just love it. It is totally my shades- grey, taupe, pinks, silvers, etc. For Colourpop, it seems to be a great palette. Sometimes their shimmers are too glittery for me and they don't have a lot of staying power, but these seem to be different.
A few months ago I was searching for a new foundation. I was getting sick of the typical ones I was using and wanted to branch out and find something new. I had been eyeing this Milani 2-in-1 foundation and finally picked it up. Y'all. I love it. I have the shade INSERT SHADE and it is borderline too dark but what I love is that as long as I blend it well down my neck, it works. And it doesn't wash me out like some of my lighter foundations do.
For me it is a balance of too dark and too light, I don't really want either but sometimes it is hard to pick a correct shade when using drugstore foundations. This is a great full coverage foundation. It is long-lasting, easy to blend, and seems to do well with the texture on my skin. I wouldn't really consider this good enough to be a concealer as well, but that is just a personal preference.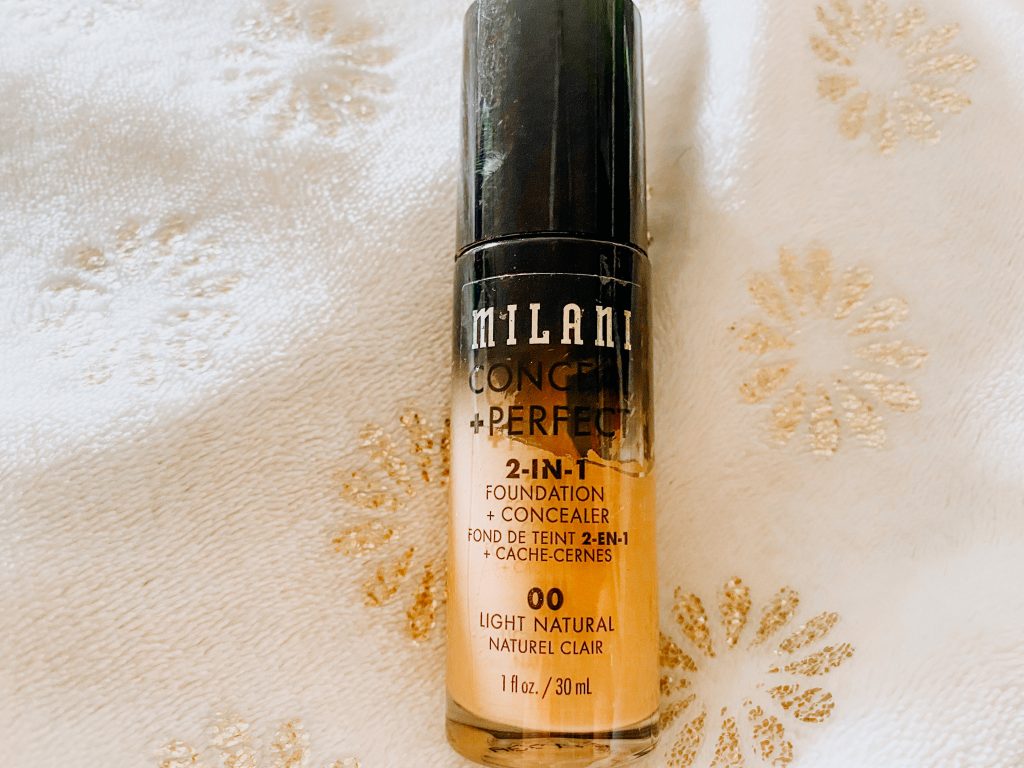 I was getting tired of using the same few bronzers and was on the hunt for a new one. When I was shopping at Ulta, I noticed this Makeup Revolution bronzer because of its size. It is huge! It comes in a big, round compact with a mirror on the top (which really sold me). The bronzer came in a few shades and I purchased the shade light and it seems to be a really good shade for me. The bronzer also smells like the beach-similar to the scent of the Physicians Formula Butter Bronzer. Overall, I'm really pleased with this product and plan to make it a staple in my collection.
My under eyes are really struggling. I feel like the drama and stress of the last 4 years have finally begun to show in my under eyes and they are DARK. The deep, dark circles under my eyes are rarely deterred by foundation, concealer, and powder. They still shine through. So once I started noticing these dark circles, I started trying to find some sort of product that would help cover them. I picked up this Pixi peachy corrector and overall, it seems to be pretty good.
I have fair skin, and this is almost too dark for me…It is definitely a strong peach shade on me but for how thick the formula is, it hasn't creased on me. That was the issue with some of the reviews I read that it was too thick and creased on them- not for me so far! It doesn't completely cover my dark circles, that is for sure. But it does do a fairly good job of toning them down some. Just make sure you have a good foundation to go over it because if not, the peach will definitely show through.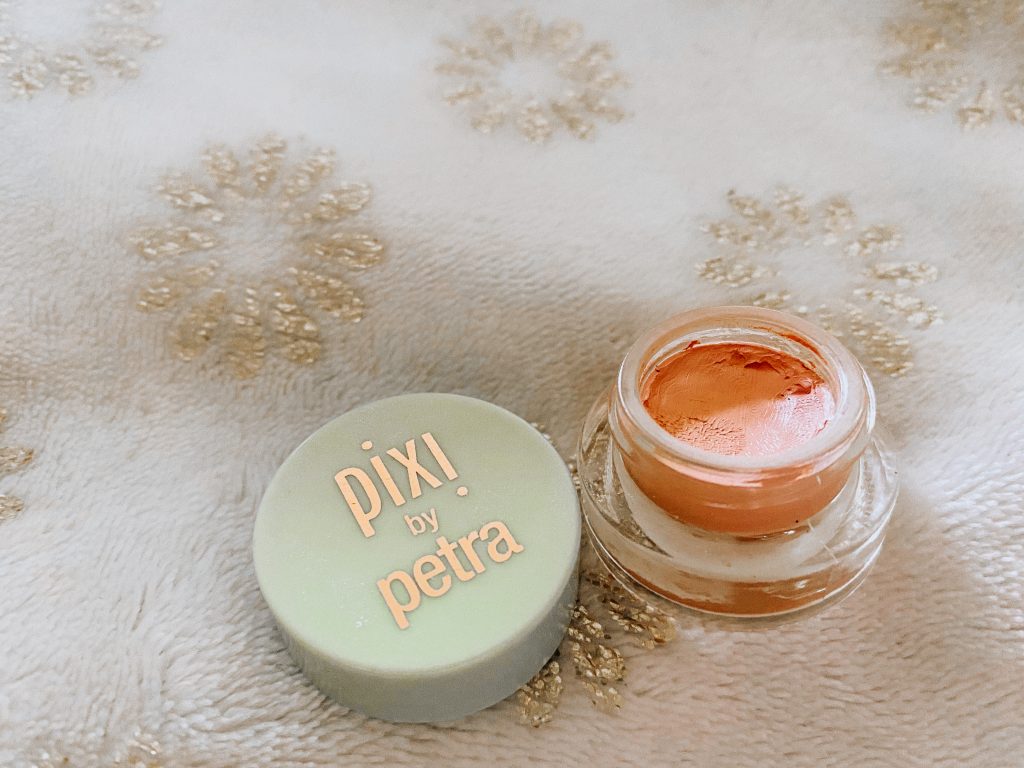 After I realized that no one sells the Wet n Wild Brow Highlight crayon, I began searching for a white or pale nude liner I could use in my bottom waterline. I grabbed this NYX retractable white eyeliner because it was both retractable and affordable. I hate eyeliners that you have to sharpen. It is a pretty creamy formula, in fact, sometimes I can get too much product in a clump on that bottom waterline on my eye. I use this daily, even when I don't wear a ton of makeup so that my eyes look a little more open.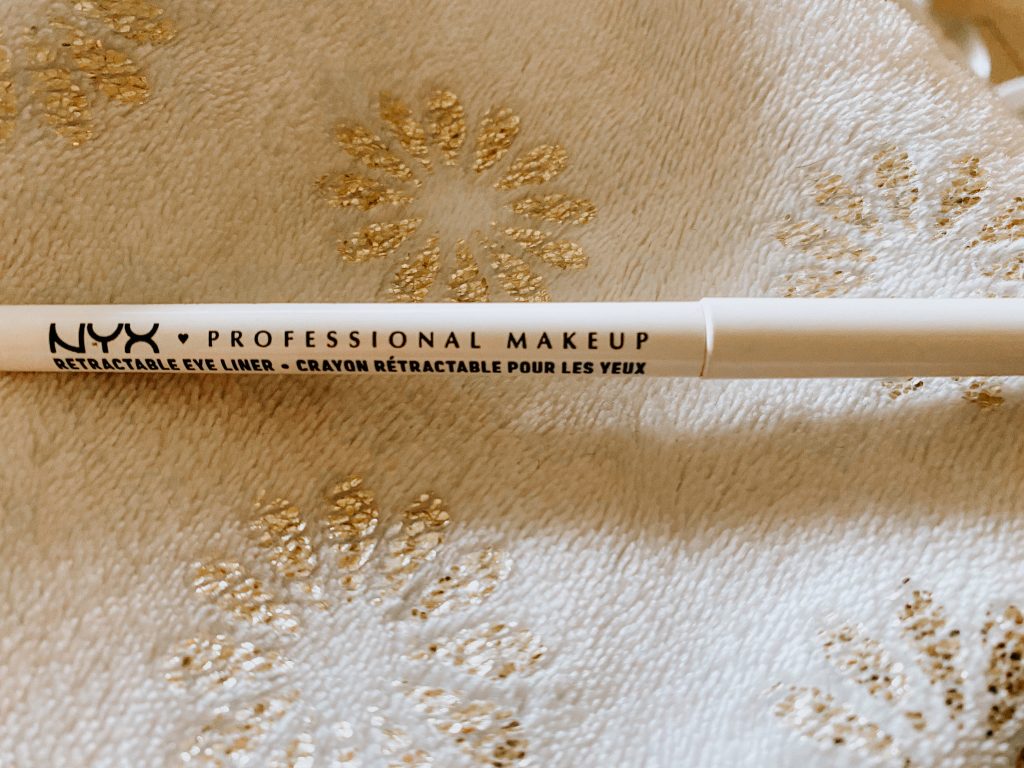 If you're looking for a cheaper dupe than the Clarins lip oil, this is it! This Tarte oil is about $15 compared to the $23 of the Clarins. I think they're pretty evenly matched as far as feel, wear, benefits as well. I was pleasantly surprised by how much I enjoyed this lip oil. It is thick and moisturizing but not sticky like a lip gloss typically is. I highly recommend this lip oil! It would make a great Christmas gift too.
These are just a few of my favorite products right now. Stay tuned for Blogmas coming up & monthly favorites to return in 2022!