Fall is upon us…which typically means new makeup launches and trends! If I had all the money in the world, I would definitely buy all the new makeup to share with you. But let's be honest, I don't have that kind of cash. Instead, I thought I would share my fall makeup wishlist for 2019. And y'all know I love sharing my wishlists with you guys!
We can all window shop, right? I'd love to know what you want to see most out of this wishlist and maybe I can grab that and do a review for you. This is a mix of drugstore and high-end. I did some research and it seems there are a few common trends for this fall and winter. According to Good Housekeeping, Seventeen, and Harper's Bazaar here are a few of the fall trends you might see: extra blush, rich matte red lips, graphic eyeliner, subtly smokey eyes, glossy lips, and even colored eyeliner.
Based on those, and what I enjoy personally, I have compiled my fall makeup wishlist! Let's take a look.
Fall Makeup Wishlist 2019
Fall makeup wishlist to achieve the new beauty trends for fall of 2019! #makeup #fallmakeup
Click To Tweet
I've had my eye on these cheek palettes from NARS for a long time. I love blush and highlighter so this is something I would definitely use. One of the trends for the fall is more of a pink cheek, an extra dab of blush. Because that's the way I typically wear my blush already, this is definitely a trend I can get behind. This palette is a bit of a higher price but you get a lot of product in it! There is a mix of matte and shimmer shades. I'd say the top row could be used for highlight and, of course, the bottom row would be great for a rosy cheek look. I would say this is probably better for lighter-skinned ladies because the shades don't seem very deep.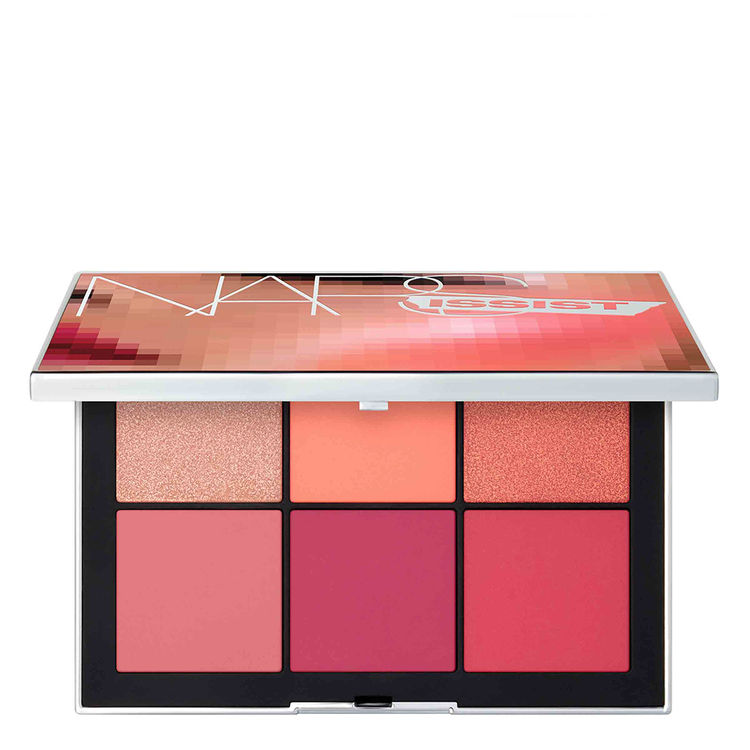 While this doesn't necessarily have anything to do with the trends for this season, I definitely want to try this primer! It must be fairly new because I have never seen this on the website yet. One thing I have realized in the last few weeks is that my pore seems to be larger across my nose and tops of my cheeks than normal. Because of that, I'm on the hunt for a better pore filling primer. So when I saw this for less than 10 dollars, I was sold. Who doesn't want perfectly smooth skin, right?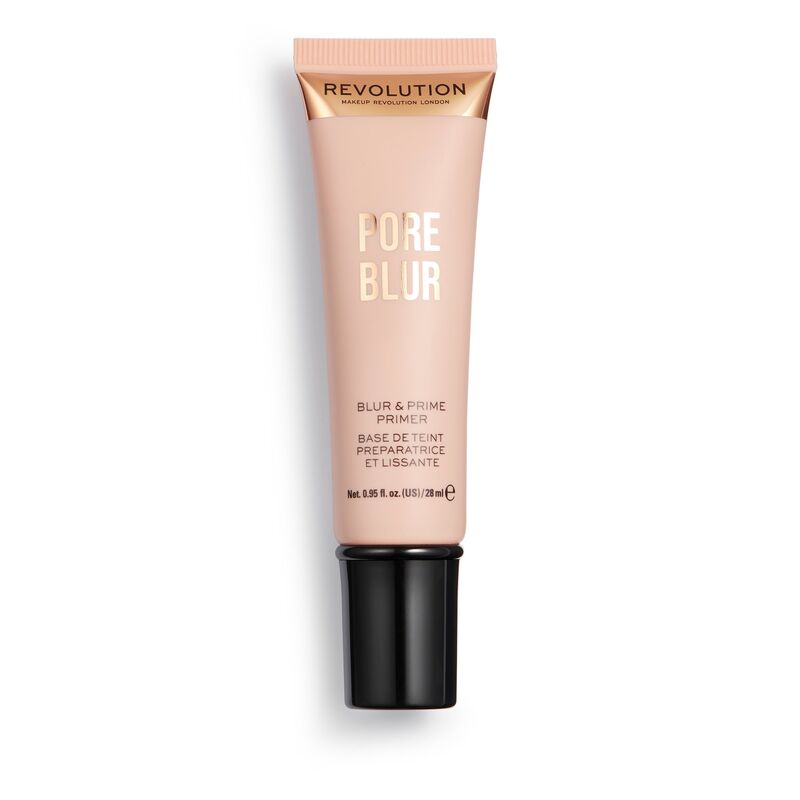 One of the hottest trends for this season seems to be matte red lips-which I love. A classic red lip has always been one of my favorite thing to wear. It can dress up any look. While I have a few matte red lipsticks, I have really been wanting to try out these Dose of Colors liquid lipsticks, so I thought a red one would be a great idea. I've heard great things about these liquid lips, have you tried them? If you want to "be on trend" I can suggest a few more red lipsticks as well: Beso by Stila, Lady Balls by Too Faced, 107 by Rimmel Kate Moss Collection.
I'll be honest, I'm not overly thrilled about the colored liner. But I need to broaden my horizon! When I found these Flower Beauty liners,  decided these were the kind of colors I could get behind. While they are colored, they aren't bright or neon. It's a more sublet look and some of the colors are blue, purple, and brown- none of which I normally wear. I think both the blue and purple are really pretty shades that would look good with some of my go-to eyeshadow looks.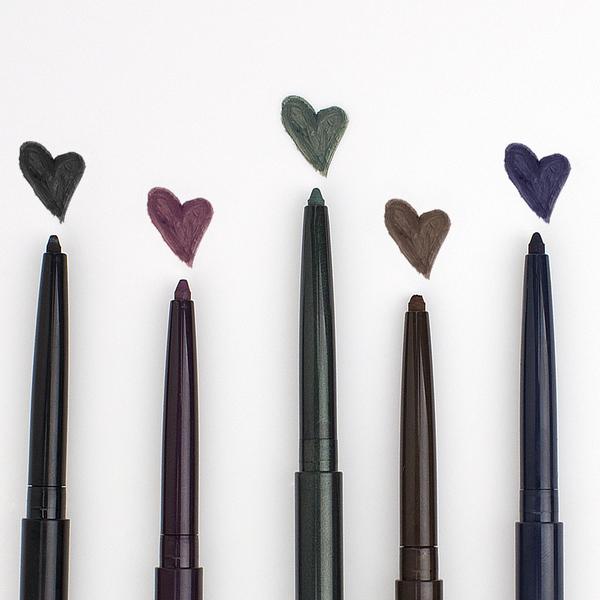 Another one of my favorite trends this fall season is the glossy lips. I've always enjoyed lip gloss, even when it's annoying and sticky…I just like the look. So when I read that glossy lips were in for this season, I was thrilled! Did you know that Colourpop sells gloss? Because I didn't! This shade, Easy Bake, is just a light wash of neutral color but nothing major. This gloss would be perfect for everyday wear and with or without makeup! I am really loving this neutral color of gloss, it's a must-have for me and I think I'll probably order it soon. It seems incredibly wearable for many different skin tones.
I read a lot about smokey eyes being a big trend this season. Apparently both neutral smokey eye's and just smokey eyes will be popular this fall. I'm sure we all have a palette that could give us that perfect smokey eye, but if not, this Morphe 35 shadow palette would be great! First off, I love how cool-toned this palette is…right up my alley. It has a lot of browns and greys which are all perfect for a good smokey eye. If you prefer a cool-toned look, I highly recommend this palette because it seems like the perfect smokey cool-toned palette. I might just need to add this to my collection…it would be perfect for doing any makeup clients!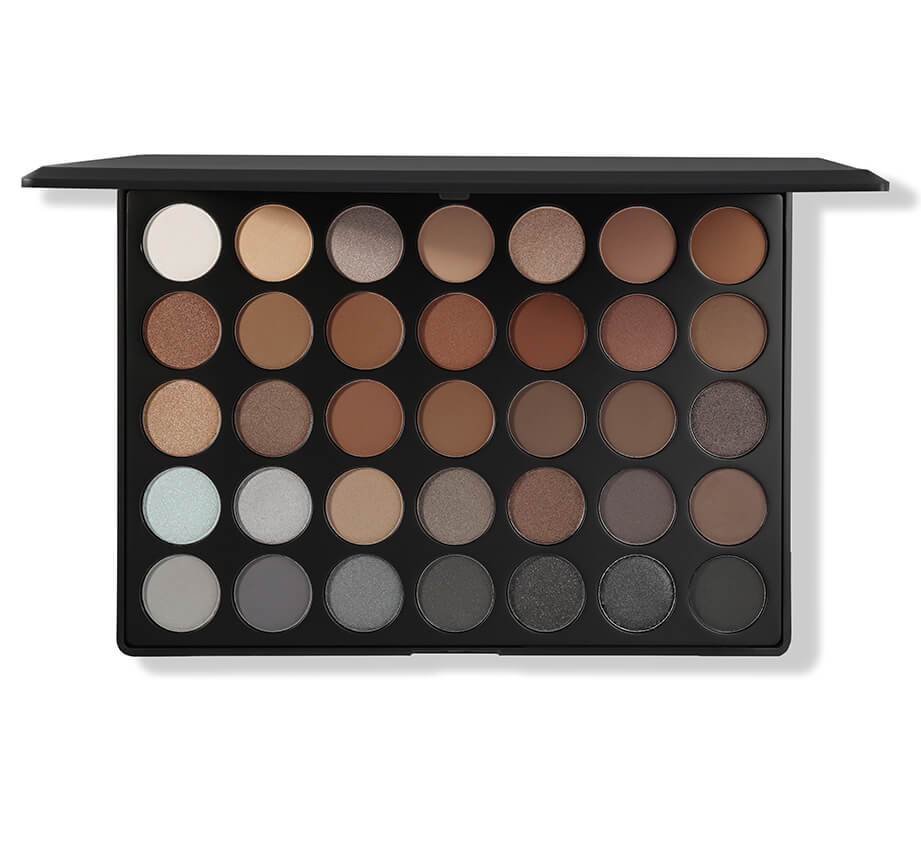 Which of the fall trends would you like to participate in? What trends are you going to avoid?? Let me know in the comments what is on your fall makeup wishlist. XOXO