2019 is off to an intense and exhausting start. For those who don't know, my family has spent this year traveling back and forth to the hospital and then a rehab facility. It's been a lot of emotions, scares, and personal times that I'm not going to share all of it…but I have to share the miracles God has been doing in my family. It's already been quite a year, but God is continually moving mountains and surprising us.
Christmas night, my grandma was taken to the hospital. Later we would find out that she had a UTI and pneumonia. By the end of the 26th, my grandma was sedated, on a vent, and fighting for her life in the ICU. Those first few days after Christmas we weren't sure she would make it. I don't know how to explain the sorrow that those days held. God was at work even then.
For those who didn't know, UTI's in older people can be horrible. Right before we took her to the ER we could tell she disoriented and not herself…that would end up last even once she woke up. That infection did a number on her. There were a few moments I was quietly trying to prepare myself for the worst…but only God could restore her like she is.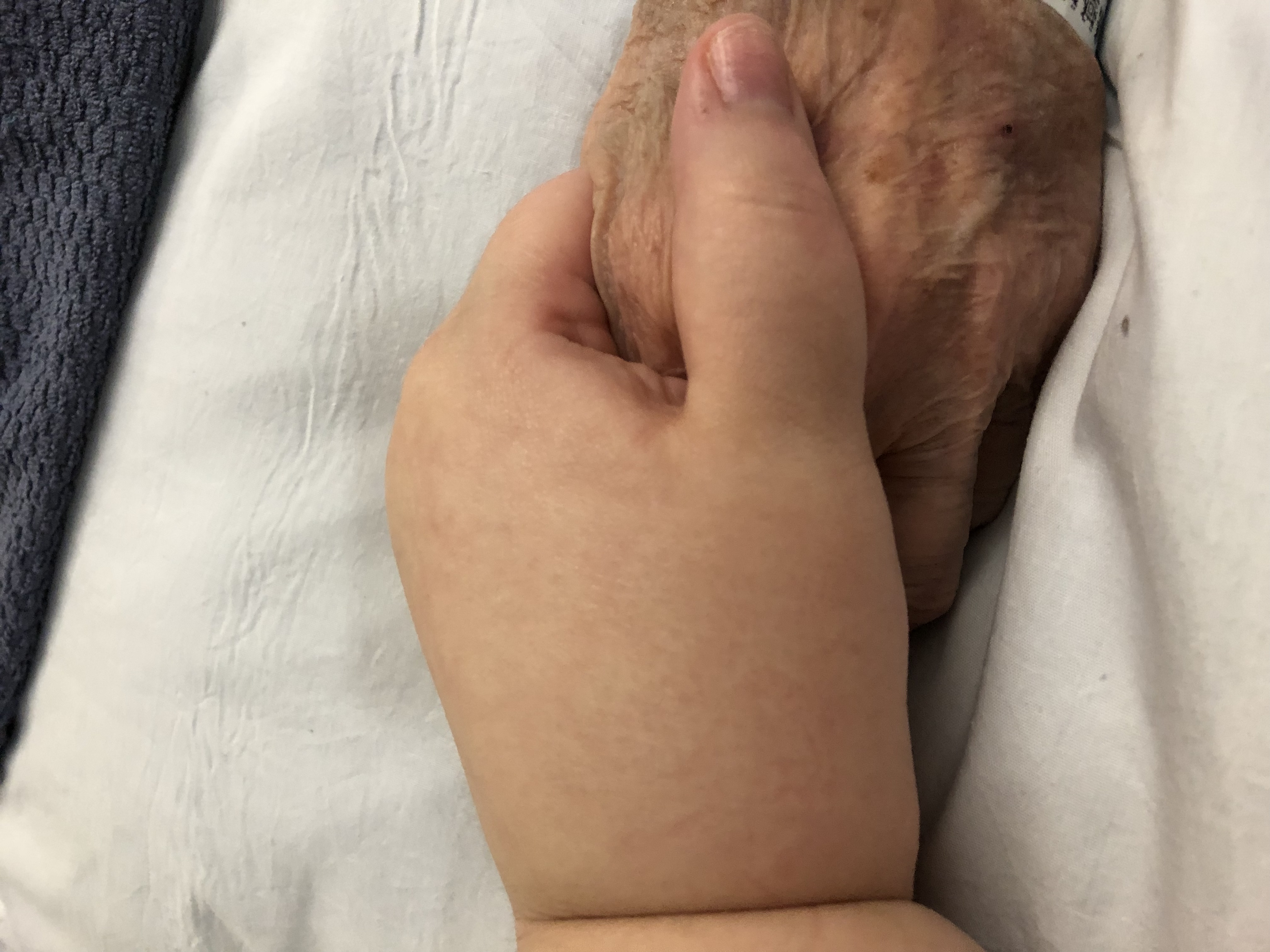 After they pulled her off sedation, she woke very slowly. Everyone was worried she had had a stroke and that she wouldn't wake up. We knew differently. There were many moments once she was off sedation that my sister and I would get on our knees and cry out to God. And in a way only God could do, almost every time we got up from our knees…she would do something to show us she was there. We didn't deserve it but God was giving us some signs that he was in control. His timing, not the doctors timing was what mattered.
Once she came out of the sedation, she wasn't herself for a while. That infection had caused so much confusion for her that mentally it took her a week or more to really come out of that fog. That was the hardest part. Seeing her sitting up but knowing she wasn't herself. And even then, God was putting doctors and nurses in our path that would reassure us that she would continue to come out of that fog. And she did.
We moved her almost 2 weeks ago to a rehab hospital where she could continue to get stronger by doing therapy every day. The doctors, even there, cannot believe how she looks today. She's almost like a whole other person than they first saw. She's stronger, clearer, and back to her spunky self. That infection fog has cleared and the infection did no damage to any of her organs.
We're now getting her stronger and stronger because her bypass surgery had to be pushed back because of the infection. Now we are just praying for that surgery day to get here so we can get her completely well and not worry about her heart. For her privacy, I'm not showing the pictures we have of her in ICU and now….but you wouldn't believe the change. God has done a miracle in her and she almost seems to be getting stronger than she was before the infection.
As I look back at the last year, I see how God has worked in my life and this month was no different. We had to spend days leading up to the one year mark of my dad's death in the very hospital where we were told that dad was gone. Seeing the same chaplain, doctor, and reliving that horrific moment.
Only God could have gotten us through that.

Only God could have kept that infection from causing more damage to her heart and body.

Only God could bring her out of that fog.

Only God could have strengthened her like He has.

Only God could have given my family the strength to spend so much time coming to and from the hospital.
There have been so many times this year that I wonder how we were going to get through it. We just lost dad and now we are facing all this with my grandma…but God is good and he walks with us through those trials.
God has really showed me a lot about trusting Him daily. Not just about the big things but every single day, every single thing. It's scary to know she still needs heart surgery so we're praying fervently she gets to the surgery soon and strong. If you can, we'd love prayers for that. It's hard asking God for more after he's continually showed us He is in control but He also tells us to bring our requests to Him. Here's to a less stressful rest of the year, but as filled with Jesus as this year has already been.