Who else loves Amazon Prime?? I have done a lot of Christmas shopping online this year and Amazon is always a go-to. First off, this is NOT a sponsored post, I honestly just love Amazon Prime and I use it often. I thought it might be a great post to share some last minute Amazon stocking stuffers that can hopefully get to you before Christmas!
Because let's be honest, there are always a few stocking stuffers we forget to get and run around right before Christmas trying to pick them up. I also hate the crowds so anything I can do to avoid a store or mall is perfect. Lordy knows Amazon Prime is the way to go. So all these great stocking stuffers are Amazon Prime so they should come with free 2-day shipping (if you don't have Prime you can try it for free for 30 days).
Last minute Amazon stocking stuffers
We here in our house love coloring, doodling, and all things creative! I love these Christian coloring books because they are both fun and a good thing to take up time but also inspirational and encouraging. The Psalms are so poetic so I think it's the perfect thing to draw inspiration from in a coloring book. I love the variety in this book as well, if you click the link above, you can see some of the pages you get to color. I want this for myself!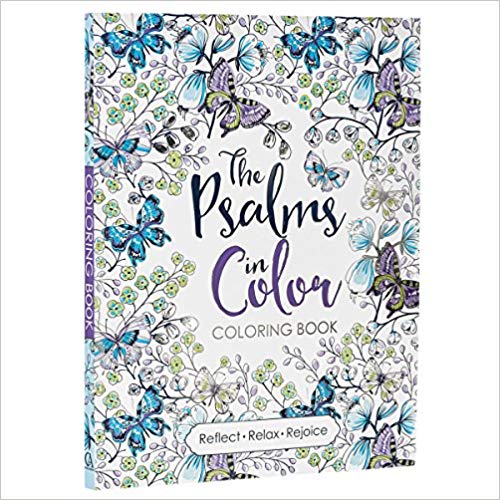 My obsession with trinket dishes is getting out of hand. I have like  6 in my small room and would still buy more if I found them! How cute was this flamingo dish? I typically spend less than this on stocking stuffers but it was way too cute not to mention. I loved the light pink and gold accents on it. I think this would be a great gift for anyone girly girl like me! The look of the flamingo almost looks watercolor with is my favorite!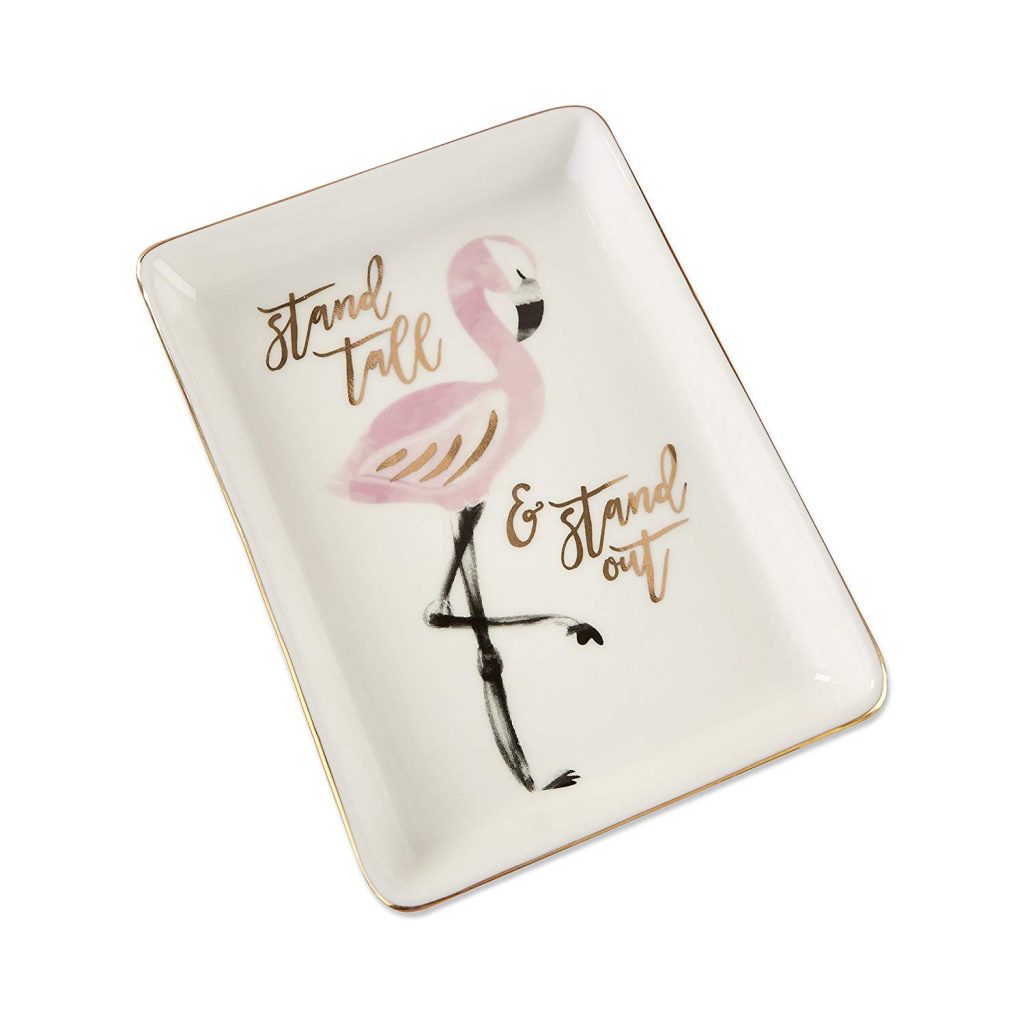 Snoozies! The perfect stocking stuffer in my opinion. Amazon sells made different patterns of these thin Snoozies so you have multiple options to pick from. I love these because they are thin like socks but much sturdier. They have none slip spots on the bottom for any of my clumsy friends. If you enjoy going barefoot but get cold, these would be a great gift! I don't think you could go wrong with a pair of Snoozies, in my opinion.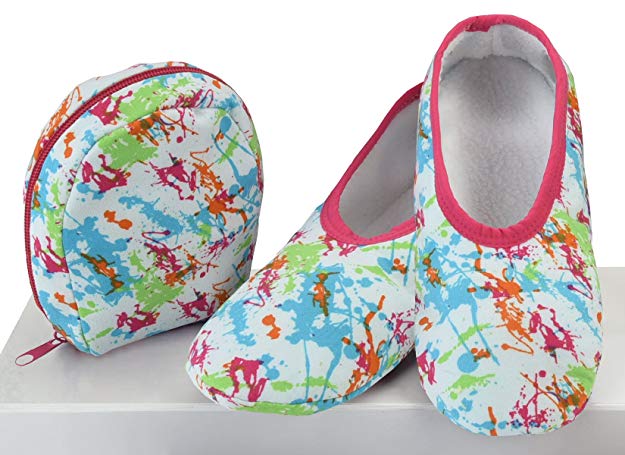 If you know someone who enjoys learning new things or wants to learn calligraphy, I think this would be a great stocking stuffer. I've been eyeing this for a while so I knew I had to add it to my Amazon stocking stuffers post. And you can't beat $7! I think this would be a great, interactive gift! They have letters to practice on and steps to follow- seems like a great deal.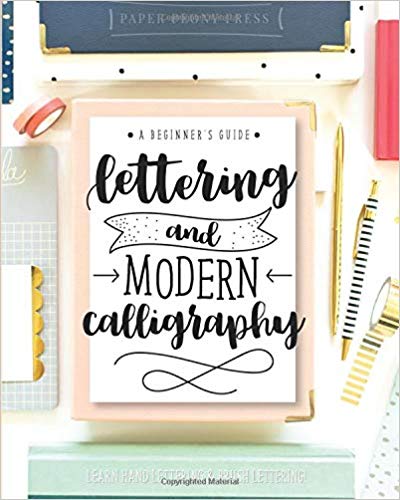 This would be great if you have to fill a couple of stockings! You could get this and give each one a couple. These are all floral, turban style headbands and should be stretchy. Each pattern seems to be a different color scheme so it would be great for multiple styles and people. These are great to pop on with a messy bun or to keep your hair back while doing makeup. I get bad headaches when headbands are on to long, so I prefer the soft, stretchy ones like this.
Throw in a little pamper item with these gold eye masks! Under eye masks are such a treat to me so I'm glad that I found these. They are $11 but they also come with 15 pairs so you could divide these up and use in multiple stockings if you needed too.  I think these look like such a treat and would be great for a pamper session! I love giving gifts like that, do you?
My mom always used to give us a pair of earrings or something similar in our stocking every year. So naturally, I had to add something like that to my Amazon stocking stuffers post. My sister is obsessed with rose gold so I loved this set! If I didn't already have most of her stocking bought, I would be grabbing these for her. This is a 3 set in rose gold and some diamond-like stones. I really love this kind of smaller, hanging earring and these would be great and easy to wear.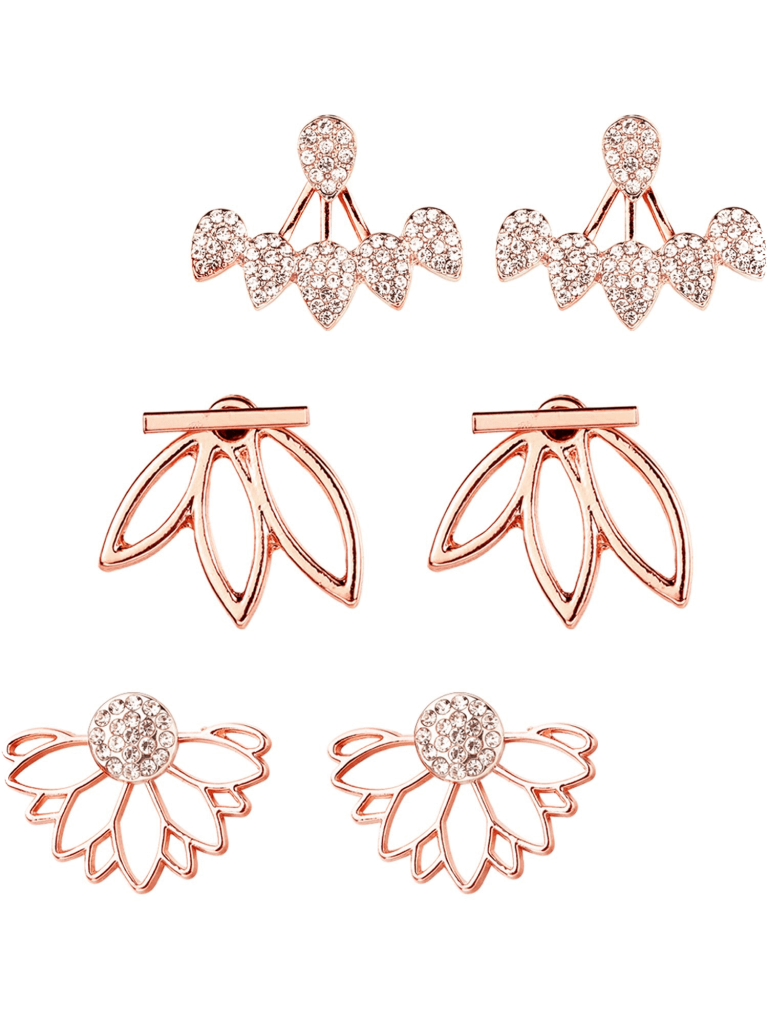 We typically get some kind of lotion or body care item in our stocking so when I saw this little Burt's Bees kit, I wanted to include it. This set comes with travel size foot cream, body lotion, a deep cleansing cream, and their famous lip calm. I think Burt's Bes has really been stepping up their game. They have more and more makeup each season and this holiday season I have seen many, cute sets like this. I love little kits like this for any stocking.
Are you going to grab any of these last-minute Amazon stocking stuffers? I'd love to know what sounds the best to you! XO It's almost Christmas!