Our pups are another member of our family. They are pampered and probably spoiled. I've only had one dog that I really remember, Malachi, who was a toy poodle. And I am currently a proud auntie to Paisley the beagle who I plan to spoil this year. They're so special to us, so I thought I would share a few gifts for your pup today!
About 19 years ago, my dad brought him through the front door on Christmas Eve. Because Mali's "gotcha day" was Christmas Eve, he always got special gifts at Christmas. Sadly, we had to put Mali down this year and its the first time in about 18 years that we haven't bought a gift for him. You can't forget to grab a gift for your pup! So here are a few of my favorite toys, accessories, and treats for your favorite pup! Let's take a look at some gifts for your pup all under $10!
Gifts for your pup under $10
Looking for a cheap gift for your pup this Christmas? Here are a few great options under $10! #blogmas #doggifts
Click To Tweet
I just love this little guy! I mean, how cute is this reindeer hedgehog?? I wish it came in a stuffed animal size! Mali always loved toys like this, especially plush ones. This is a great option if you're strapped for cash but want to get your pup just a little something! Such a cute toy for less than $3. If your pup likes soft or plush toys, I would definitely pick up this cute little thing!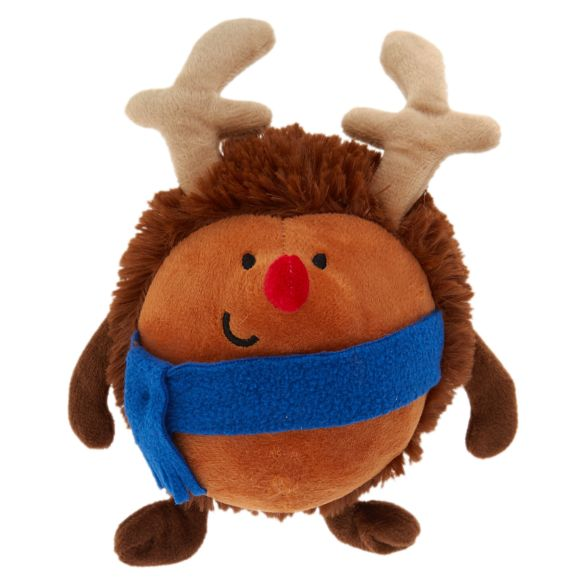 Paisley doesn't really play with toys, she's weird. But when Mali was little and had all his teeth, he loved playing tug of war with rope toys like this. And once again, how cute is this coffee mug toy?? I love that they are making human favorites into dog toys and accessories! This is another cheap but cute toy you can grab for your pup to play with on Christmas morning.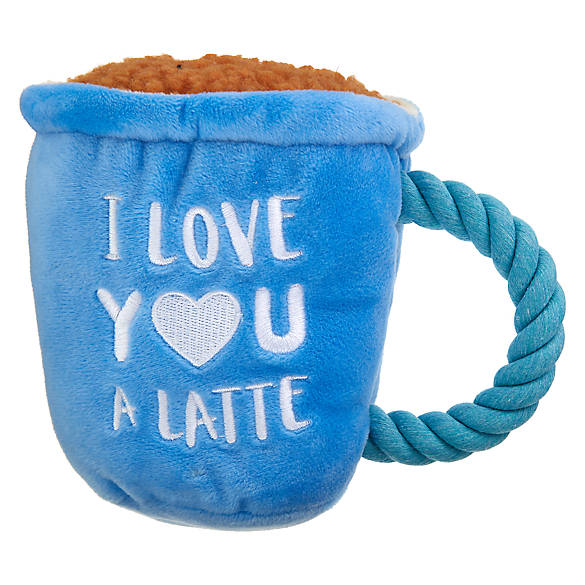 Who's the cutest boy?? I just love the little dog in the picture of this scarf. I am 100% that dog owner that would put my dog in a scarf, sweater, or even a hat if they would leave it on. It all started because we kept Mali cut pretty short and his tiny little body would get cold, so he always got a Christmas/winter sweater. I had never seen a dog scarf until now but I think every dog needs one! They have to look their best for the Christmas parties too, right?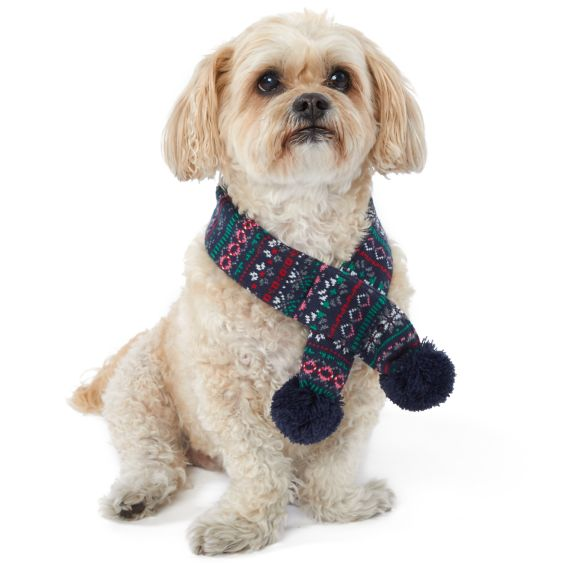 If your dog is anything like ours, these stockings are perfect! They're affordable but packed with some great toys. This set comes with six pieces including a ball, plush toys, and usually a rubber one. I love the set because Malichi always destroyed rubber toys very fast and usually the plush ones went next. This set allows your pup a couple options to last them a while. And it's so cute to hang up with your family stockings. Walmart sells different colors of this stocking so there are some options to pick from.
Treats are always so confusing to buy for me. So many have come out as bad for your dogs, but these seem to be all natural. You can always make your own dog treats but who has time for that during the holidays. This is a 16 oz tin full of tiny little bones; which is perfect for making sure your dog doesn't get too many treats at one time. Paisley is a little chunky, so we don't want to overfeed her treats.
If sweaters or scarves aren't your thing, then consider picking up a festive collar. I love this one with all the bright colors and cute characters. I'm sure these bells would get annoying, but you can take those off if needed. I think this would look great on a light colored pup! Give your little dog a little holiday spirit without making them wear a sweater if they don't like those. And this is a great item you can use every year during the holiday season. Also, this would look great in photos too!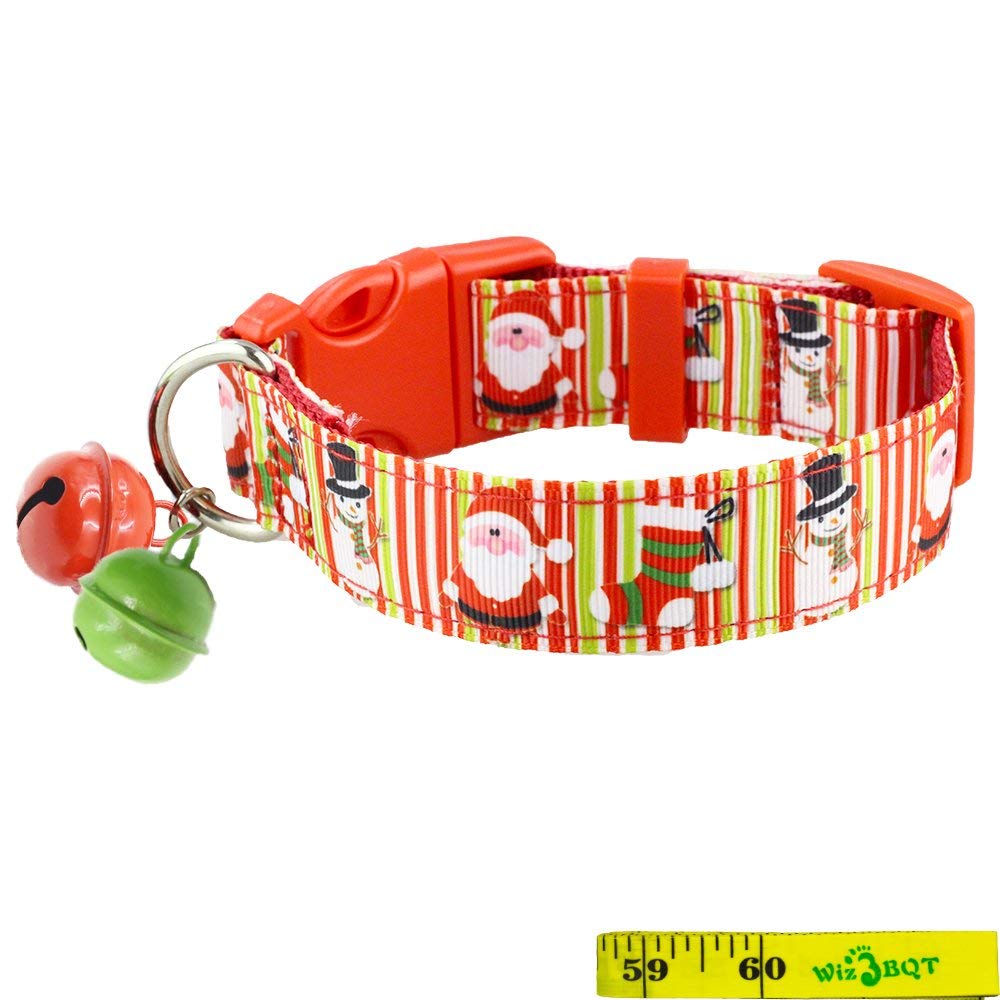 One last fashion accessory! I always loved when Mali wore little sweaters or bandana. I wish I could buy this for him this year. I love the vibrant red mixed with the white. And the plaid is a very festive pattern and will definitely stick out on any pup. I love how a festive collar can really add some fun and holiday spirit to any dog! Maybe I'm just weird, but I love when dogs are dressed up! I'm currently trying to find something like this for my "niece" doggy.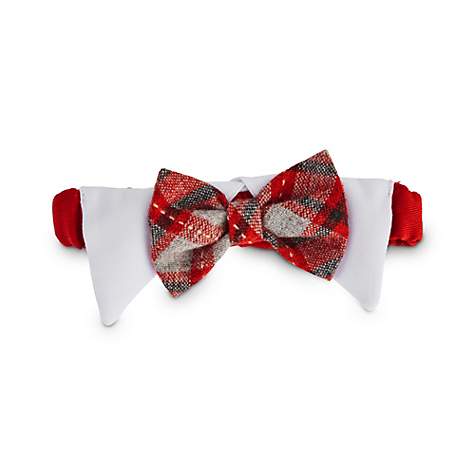 What are you planning to get your pup this Christmas? Do you do gifts for your dogs? I'd love to hear what you do in your family! XOX