At one point or another, we all find something we don't like. Maybe it isn't pigmented enough…maybe it is too drying on the skin…either way disappointing products are bound to happen. I honestly take a while to gather disappointing products because I tend to want to keep trying to find some good in it but that doesn't always happen.
I've finally gathered a few products that I thought I would share with you that just didn't live up to my expectation. Products that left me a little disappointed. Just remember that these are products that personally didn't work for me- they might be great for you!
Disappointing Products
I love Wet n Wild, Y'all know that! I was thrilled when my small town Walmart had some of this new line that came out in the summer and I picked up this stunning, bright pink blush. Shimmer was expected but I wasn't expecting it to be as glittery/shiny as it turned out to be. This color was straight shimmer, I really thought it should have been a highlighter with as shimmery as they made it. I typically would have just went on and used it as a highlighter, but that pink was so bright and so pigmented…there was no way I could use it as a highlighter. I was so disappointed because the color is gorgeous, but it looked like a glitter gum blew up on my cheeks when I tried to wear it as a blush.
I'm sure I could work with it more and try to figure out how to apply it and calm some of the shimmer…but honestly, I don't have that much patience!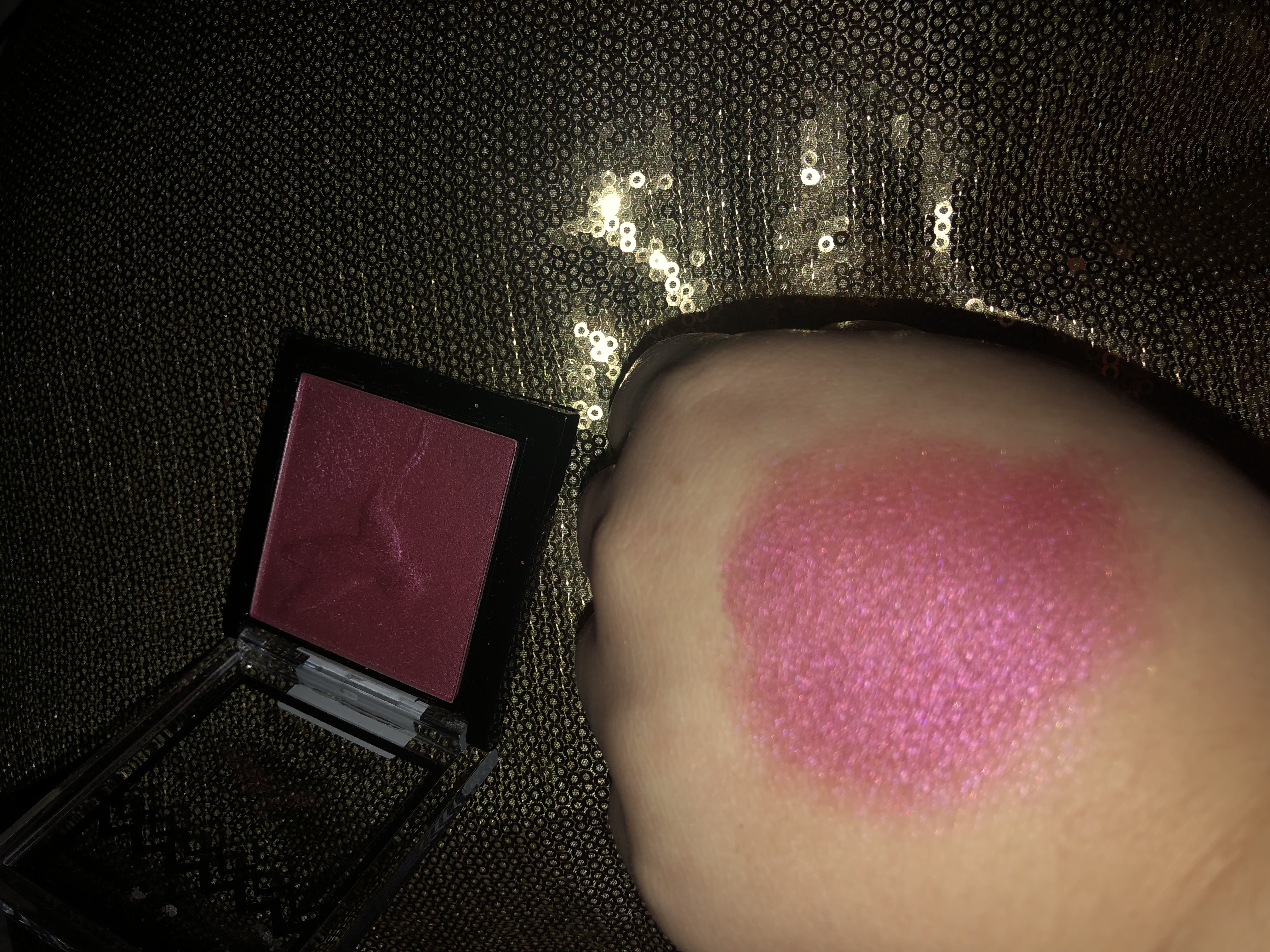 This highlighter was an item from an Ipsy and I was really disappointed in the color and formula. I'm a little fussy about my highlighter colors…I prefer more natural shades compared to the lavender, bright pink, or holographic colors. That's just a personal opinion!
I found this highlighter to be pretty powdery and a little too pink for my taste. Baked products disappoint me most of the time in how they perform, is that just me? So often I find them either too powdery or too hard. Overall this was just a disappointing product in many ways for me.
I love most of e.l.f. products but this bronzer was just lacking in pigment. My skin is very pale and this bronzer hardly even showed on my skin…so I can't image how it would work for any deeper of a skin tone. I love a good buildable bronzer but this took way to long to build. It was very light and lacked much pigment at all honestly.
Maybelline mascaras are always some of my favorite. I tend to love most of the mascaras that Maybelline sells but this Mega Plush was really lacking the Maybelline quality for me. Part of this was my fault, I'll admit it! I didn't realize that the wand was flexible. And I mean…flexible! It is much to flimsy for me- I felt like I couldn't get the wand really in my lashes because it was so flexible (that makes sense in my head, hopefully, you see what I mean!). Overall, I felt like it did nothing to my lashes at all! They didn't feel longer or more voluminous at all. I was disappointed in how it performed in all ways- so sad!
Disappointing products fall 2018- the things that didn't measure up to what I expected.
Click To Tweet
Ok, ok…you might be thinking "hey Hil…wasn't this in a monthly favorites post at one time?" And the answer is yes. And at the time, I loved it! But something happened to the tip or the formula over time and it is way to thin and liquidy now. I tried to put it on last week and ended up having to redo my whole eye look because the liner just pooled on my eye…it was everywhere! It spills out of the tip now…and it never did that before! This disappointing product really hurt. I loved this liner for the first few months and I couldn't believe when it started acting like this. I'm hoping it may just be a bad batch, so if you have used this before- let me know if you ever had this problem!
This liner came in the Walmart Beauty Favorites box I purchased a few months ago and just recently used it and well, hated it! In theory, I love gel liner because you really get a deep, rich pigment that you don't get with a traditional sharpening liner. But my one negative about this liner is that within minutes-hours, I had a huge black smudge under my bottom lash line. I don't mean like a nice smudge that looks smokey…I mean raccoon-like smudge all under my eye- Yikes! If I could figure out how to prevent that, I would like it because it glides on well and is really pigmented. But I was very disappointed in how it transferred and smudged.