Beauty haul alert! Makeup and beauty products are something I can never seem to buy enough of honestly. I always find good sales or products that I just cannot pass up! The last month or two I have been storing up a few goodies to review for you! This haul is a mix of high end and drugstore; the best of both worlds.
Some of this is fairly new, some are just new to me! I try to buy some of the new stuff as much as I can. I also included a few "non-makeup" items in the beauty category too! I'm not sure if it is just me or what buy my local Walmart and Walgreens have been having great sales on makeup! So I am so excited about this beauty haul because I actually saved some money!
Most of these products I have tried a few times so I can share a good first impression on them! I always find first impressions more helpful than just hauls because you don't get to see what they actually think about the products. Let's see what I purchased! Also, I'm noticing that this haul includes a good amount of lip products, one of my favorites to buy!
Beauty Haul Alert! A mix of high end and drugstore! Come hear my first impressions!
Click To Tweet
Beauty Haul!
The last couple months I have been drawn to Clinique makeup! Clinique was the first high end brand my mom ever purchased for me. I remember their little gift set was one of the first things she bought me. I am also so drawn to glossy lips lately so when I saw this gloss from them- I had to get one! I didn't think that $18 was too high for a high end brand.
These glosses are so pigmented! I was so surprised with the color pay off from them. This formulation is shiny but not sticky. I love gloss but I hate when it is tacky and sticky. The formula is smooth and moisturizing. I'm hoping to pick up another shade soon! These would be perfect for light makeup this summer.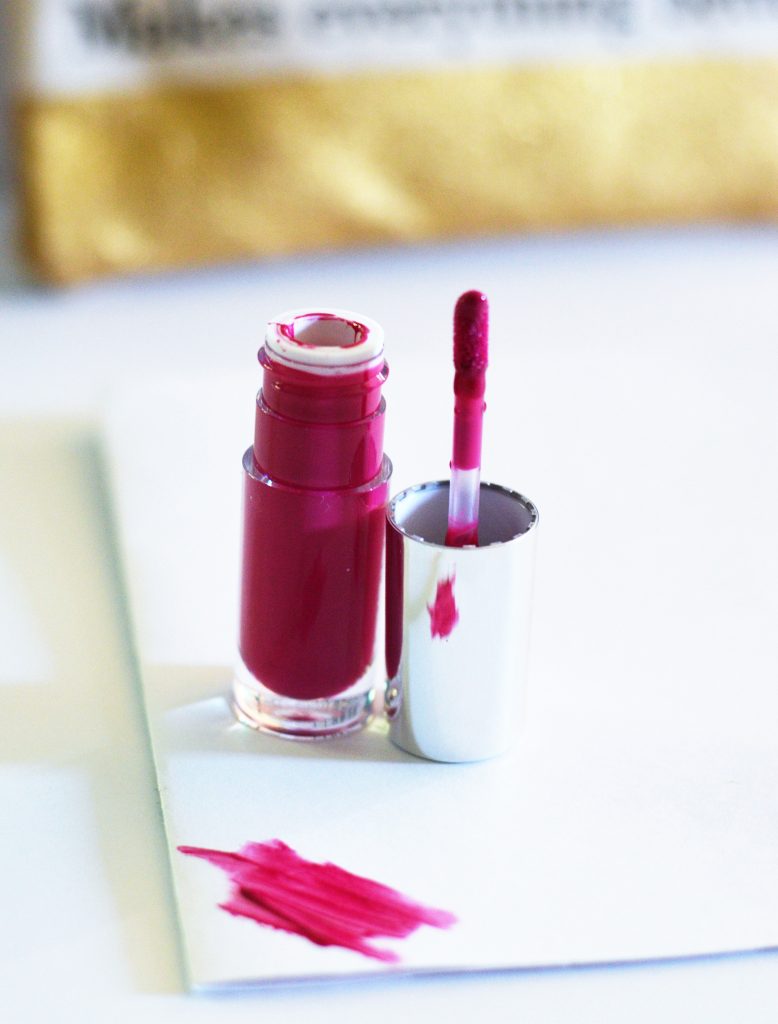 Y'all know that I am obsessed with the Stila Glitter and Glow liquid shadows and I finally picked up one of their shimmers. It's the same wet formula, same amount, and same kind of colors but the shine in it is a very fine glitter. These liquid shadows give off a shimmer rather than a chunkier glitter like the glitter ones.
The shade I purchased is a grey-lavender toned shade. It's an extremely wearable color for me. I love that it still gives off a great shimmer but it is a little more subtle than the glitter ones I have. If you are new to makeup or new to using a glitter liquid like this, I would suggest starting with one of the Shimmer & Glow shades instead- they are a little easier to work with in my opinion.
I purchased this during a big Too Faced sale for like $10 I believe. *I think it is still currently on sale too!* Anyway, this is a perfect vibrant pink color for summer. I love a great pink shade and this is both bright but wearable for me. These Melted Lipsticks are one of my favorite formulas because they are moisturizing and longer lasting than typical lipstick.
I will say that these are also worth the money because a little goes a long way. The pigmentation is so phenomenal that you don't need but a thin layer each time. These are perfect for the hot summer months.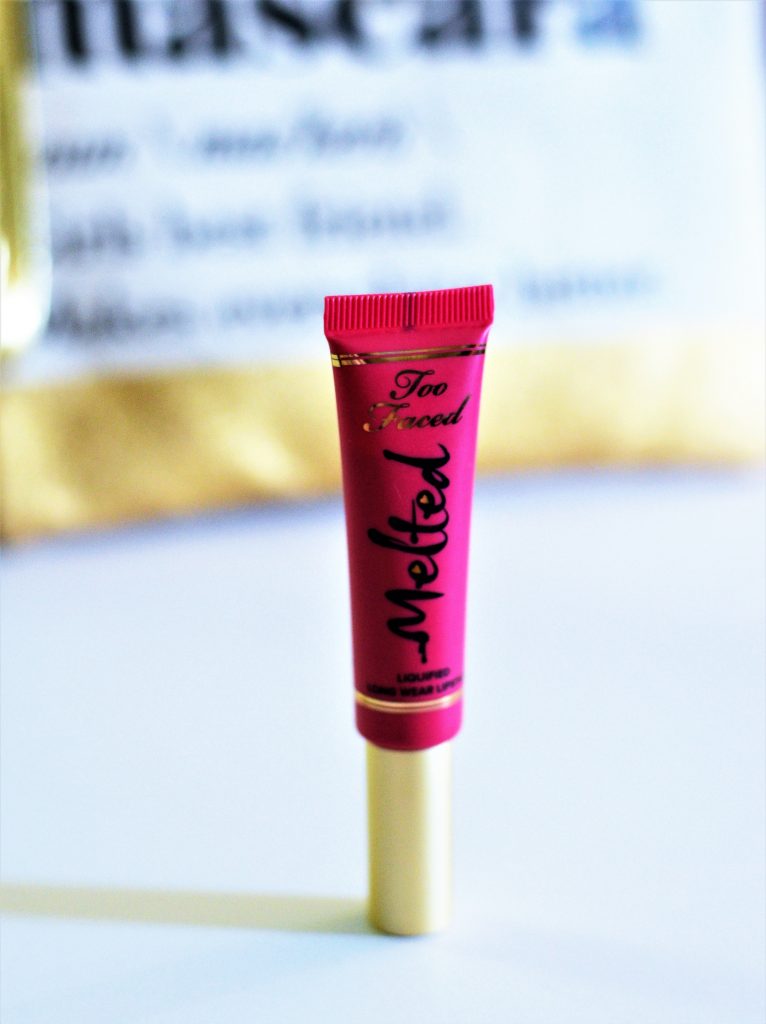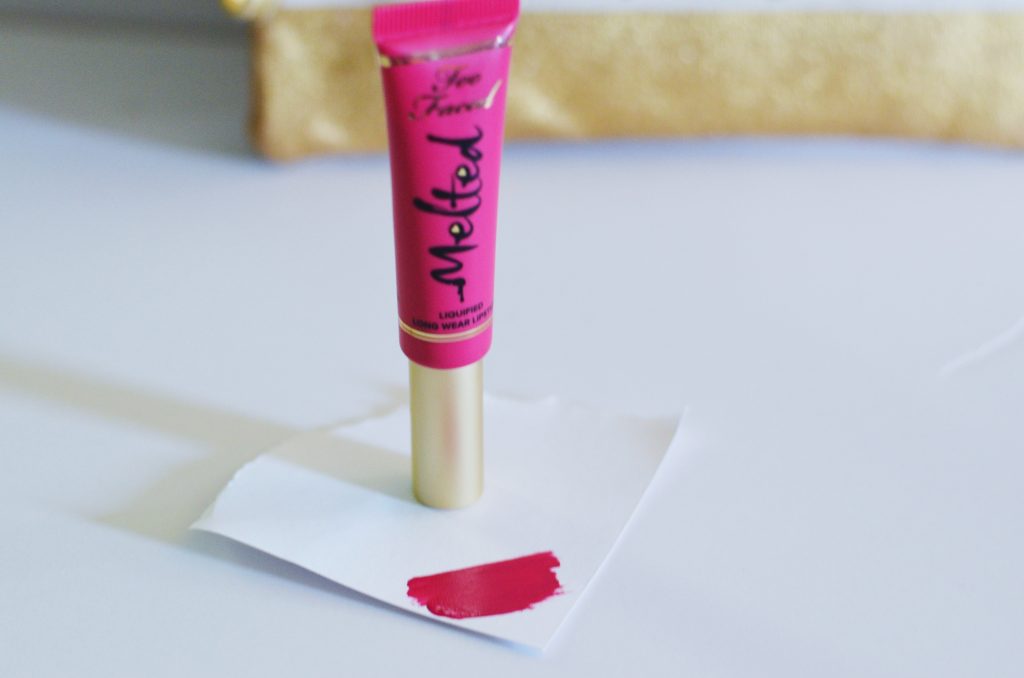 For some reason, I have really been wanting white on my hands and toes. I've never been a fan of white before because it often looks streaky but this formula is great! Once you apply at least 2 coats- it is completely white without showing brush strokes.
I was completely shocked since it was such a cheap brand. But it honestly is a great polish! And the white makes me look more tan than I am, which is a plus!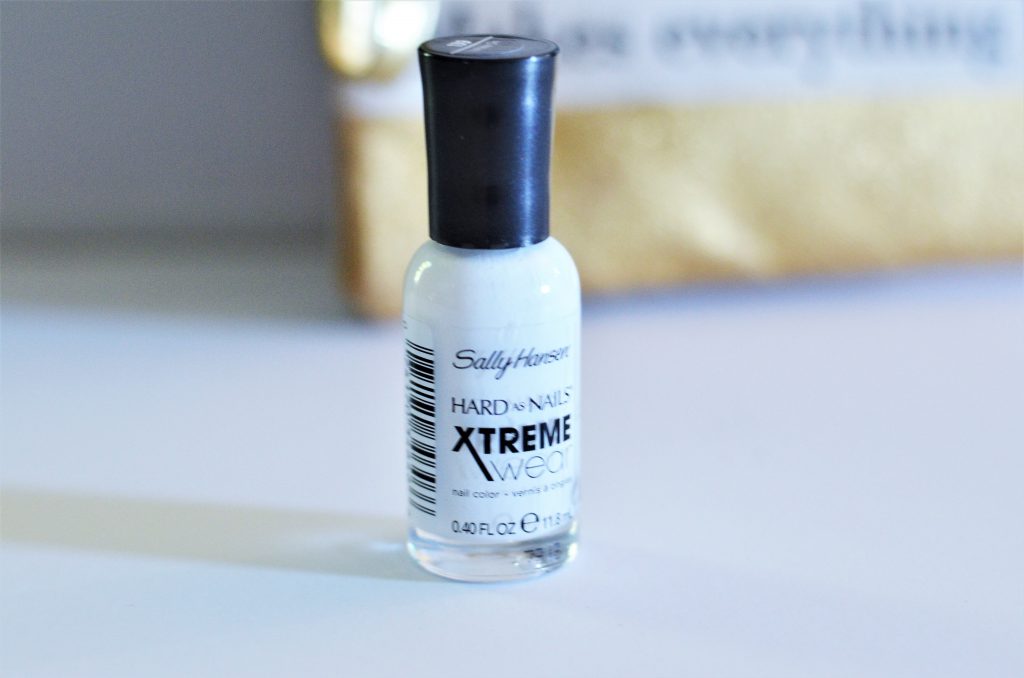 Well…I'm starting to notice a color theme here. Apparently, this fuschia color is really my thing right now! Anyway, I got this for less than $4 at my local Walgreens- score! I have always loved Rimmel lipsticks and now I think I have found a go-to summer shade. The fact that it was on sale is always a good thing. While this color is very close to the others- they are all different formulas and consistencies! I love how moisturizing Rimmel lipsticks are- they have always been a favorite.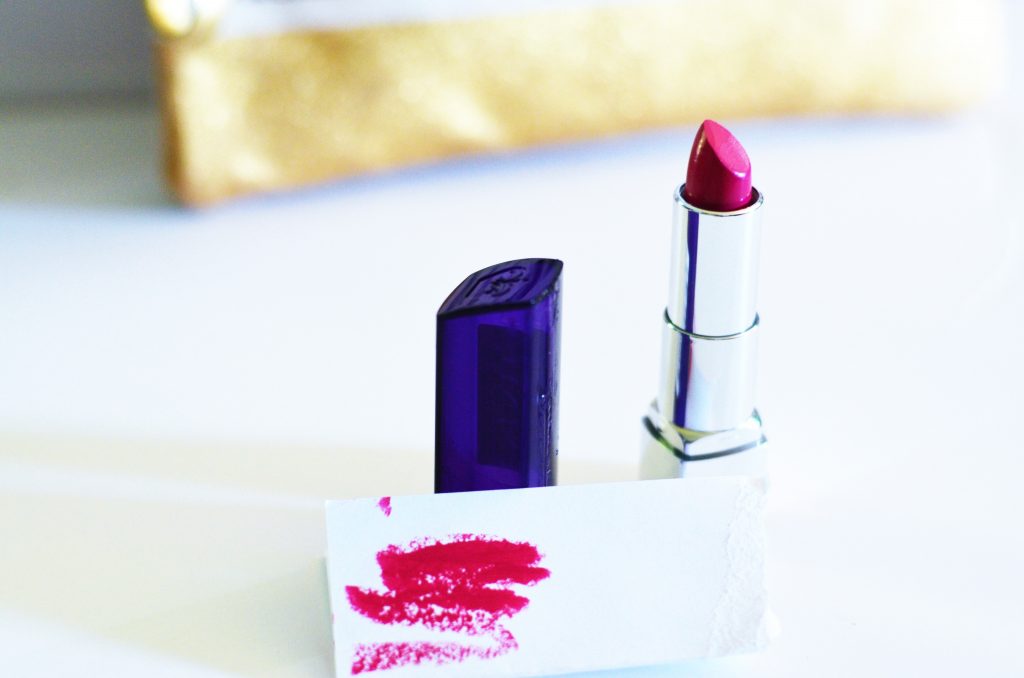 My splurge. Too Faced recently had a huge sale and my mom, sis, and I bought us all a few things. If you are a fair, cool toned lady- this is the perfect palette for you. I always have a hard time with contour palettes because typically I can really only wear one shade of the set. This palette though, I can wear them all. The darker shade makes a great bronzer and then I contour with the more ashy toned color. The slightly sweet smell is always good and the brush is perfect for a nice contour. Totally worth it in my book!
This shade photographed pinker but this is all coral! I went a little out of my comfort zone with this one but love it. I normally don't wear much orange or coral but this has just enough pink in it to suit me. I love this classy packaging as well!
If you buy 2 of these lippies, they are magnetized to stick together- I'm buying another one soon! This formula is a very long lasting stain. I love how they are long lasting but not too drying. And how cute are those rose gold accents??
Another sale! My local Walgreens had this half off; so I paid only $4.50 for an Essie polish. I call that a win. This is the perfect spring and summer color. It is a bright, light lilac color. I am really looking forward to using this shade soon!
Essie polish is always such a great formula and really good for your money. I think that this would look great with some cute sandals or a nice bracelet.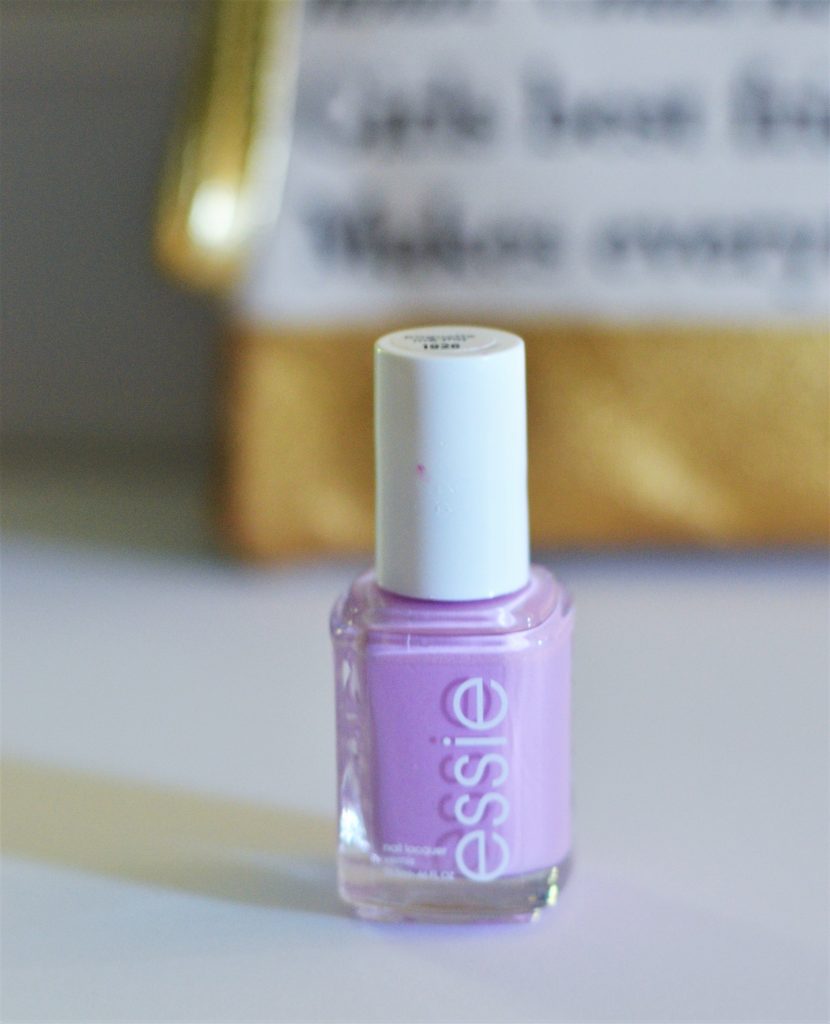 I was so pleased with all these items! I am so glad I found some great sales as well! What have you bought lately?? Did you like it??