Calling all my readers out there! Books are something I blogged about quite often when I first started to blog but I have gotten away from it. Today I am back to my roots, and well, pages. Books are my escape, my way to release tension, and a way to live a hundred different lives in one.
I mean, I am a fiction writer as well, so of course I would love to read. I've always said that those two things go hand-in-hand. To write better, I read more. To be inspired to read more, I write. There are hundreds-thousands of books out there so I thought I would share a few that are on my "to read" list.
I always love these kinds of posts because it always gives me some great ideas of things I should add to my own list. Reading is such a fun pass time and its something we can all read and discuss, I love any way that makes us feel like we are connecting on another level. I have many different categories so I thought I would break it up into them for easier reading, Here are the categories: mystery, religious, and romance.
Current Reading List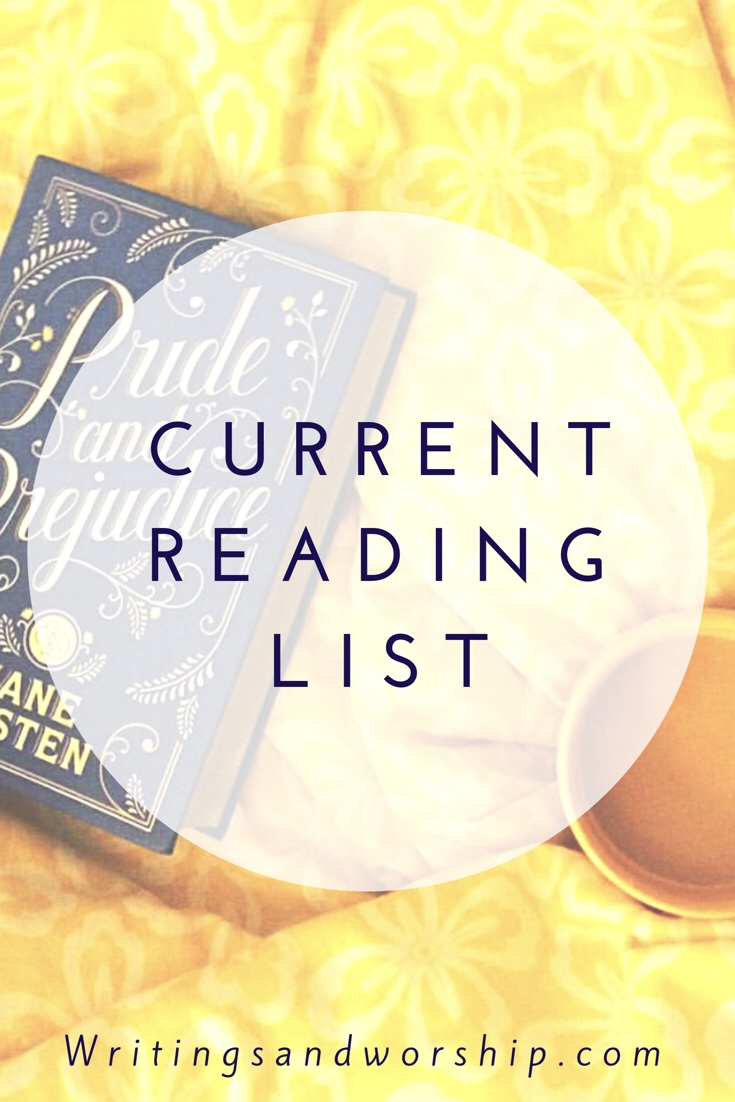 Some following links are affiliate links. That means that if you make a purchase, I may receive a small commission. These commissions help me continue to provide great posts. Please see "Legal" tab for more information.
Mystery
Mystery is honestly one of my favorite genre's to read. Add in some romance and I am sold. A mystery is something I really wish I could one day write. They're not easy, it takes a lot of planning and organization! I have been wanting to read all these mysteries so they are on my list! What mystery is your favorite?
Religious
If I am honest, I rarely read religious books like this. I usually read my Bible, a devotion, and then Christian romance or mystery. Lately, I have had the urge to get into faith books like this that aren't a devotion but a real book. Have you read any of these?
Romance
Crossed by Ally Condie
Reached by Ally Condie
Pride and Prejudice by Jane Austen
I am definitely a hopeless romantic. I soak up romance books like they are water to my soul. I also write this kind of fiction the most. It's something I have loved reading since my teen years. I've always been a sucker for a good love story.
What books are on your current reading list? My goal is to get these read in the next few months. Give me some more ideas to add to my list! XOX