Happy thanksgiving, friends! I pray that your day is full of family, love, and yummy food. I pray that you are grateful and blessed today. Today, on a day made for thanksgiving, I wanted to share just a few more reasons I'm thankful.
Thanksgiving is something I should embrace every day-every minute but I'm especially focused on it today. I pray that I always seek the good like I am today.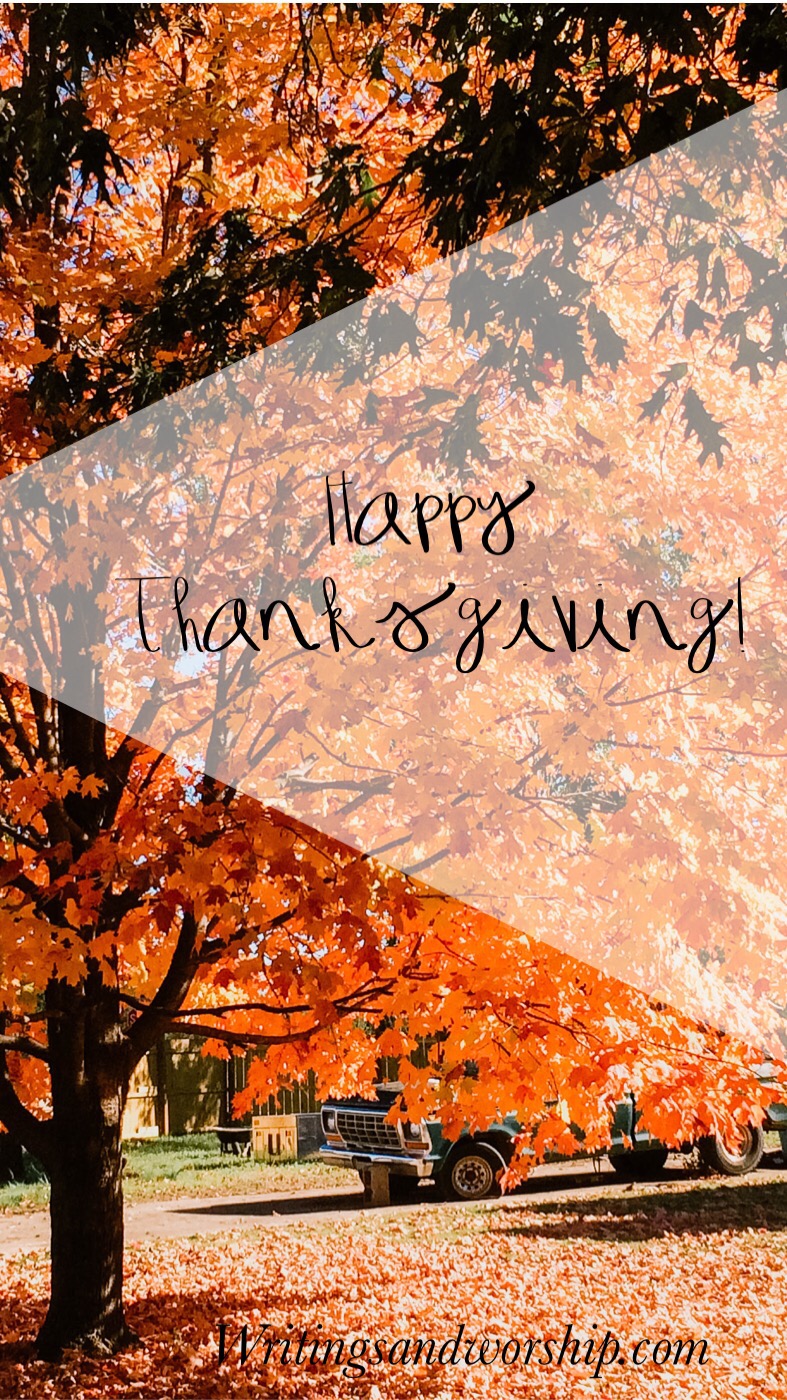 1. I'm thankful for my sensitive heart. It's something I've been told I need to change many times throughout my life but it's who I am. It allows me to be compassionate and empathetic. It might get me hurt sometimes but it's how the Lord made me. My sensitivity makes me who I am and I'm thankful for it.
2. I'm thankful, for my pseudo godchildren and niece & nephew. My pseudo godchildren have been a part of my life for over 3 years and I've been nannying them off and on since then. My cousins children are basically my niece and nephew; they also bring me such joy. I long for my own children, and the help tide me over while I wait. I'm so thankful to be "Riree" and "auntie hil."
3. I'm thankful for a gracious and patient God. I was saved at 6 years old and I rededicated my life a year ago yesterday. I'm grateful that He meets us where we are and is patient with us. He's never giving up and He won't relent until we are His. Thank you Jesus for being my everything even when I fail and don't act like it.
4. I'm thankful for my blog! I never thought my blog would be going this well and growing. This blog is my pride and joy and I put my heart into it every day. I'm so thankful for everything that this blog has allowed me to do. It's been a huge blessing this year.
5. I'm thankful to be wear I am. This is a hard one to say, if I'm honest. I struggle to be content with where I am in life. Single, still job hunting, etc. it's been a rough year at times. But at the end of the day- I'm thankful for where God has me. It might not be where I thought I'd be but it's exactly where I need to be be.