Here we are again, another monthly favorites post. July is over and here comes August…where has the time gone? I have loved many things this week, but I'm trying not to list everything because most of it is from my mini makeup haul I posted a few weeks ago.
However, there are a few things that I can't help but mention. Makeup, beauty, and even some shows are among the things I have been loving throughout July. I always love these posts, and I hope you do too.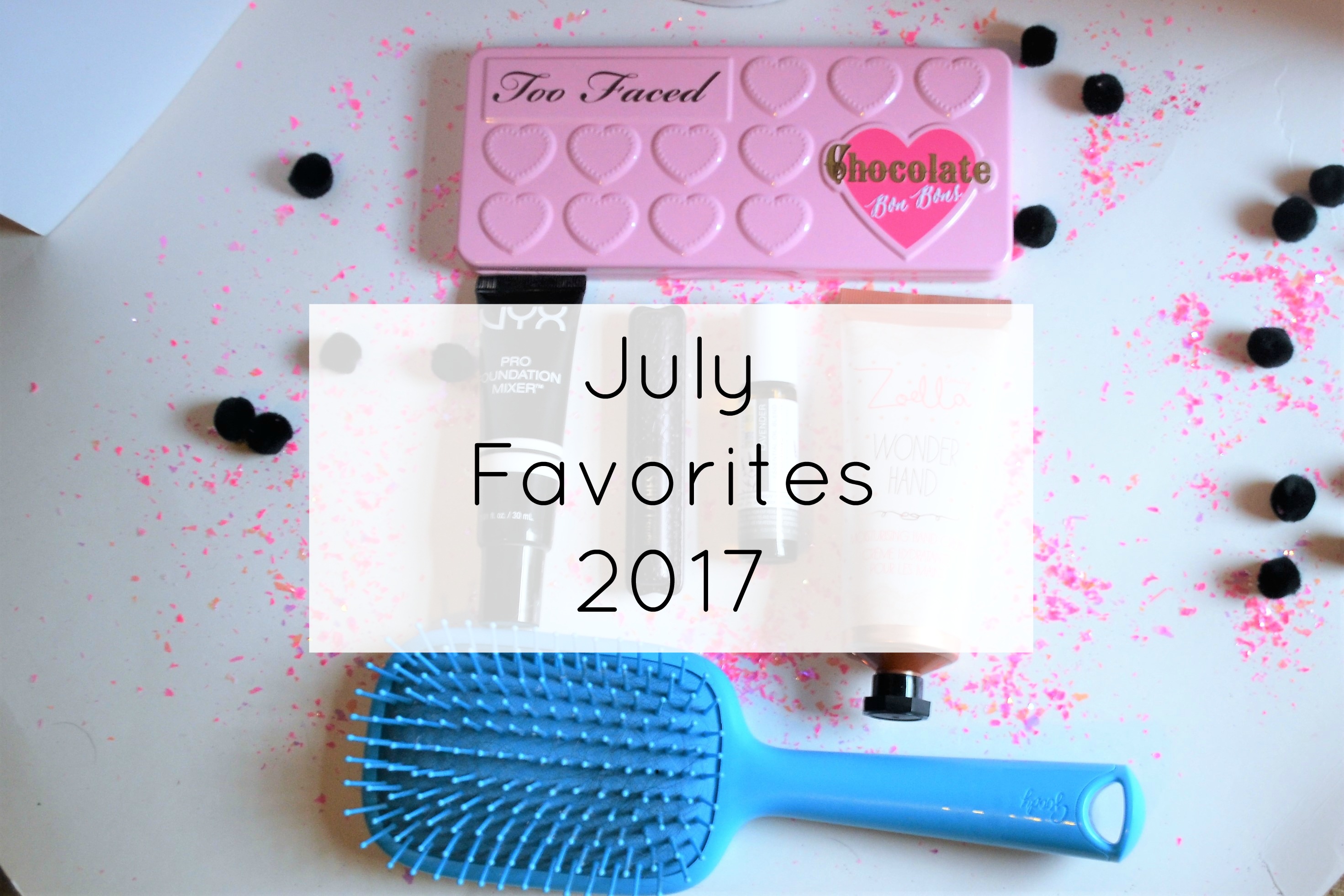 The Great British Bake Off
I just recently watched all 3 seasons of The Great British Bake Off on Netflix and am crying for more! I have no idea where this has been all my life…it is so fun to watch! Although this whole month I have battled my want for rolls, biscuits, cakes, and pies. I wish I could bake like these people, they are incredible! Although, no one I ever wanted to win, won, such a bummer! I wish they would put more seasons on Netflix.
I received this palette for my birthday back in June and it has been my go-to all month long. There are so many different colors and looks you can achieve with this one palette. I use it from everything from a simple on the go look to fancier, shimmery look. This shadow is creamy and buttery with great pigmentation. I love the neutrals and the pops of color that this palette has; such a good mix of everything.
I am a big Zoella fan and my sister recently surprised me with this Wonder Hand from her collection. She does amazing lotions, bath gels, and body sprays. This smells closely to my favorite item from her, Creamy Madly Dreamy. If you are in the UK, I envy your ability to buy all her items easily, it's a process to get it here! (Who wants to send me some Zoella Lifestyle items??) This hand cream is so lovely and subtle. It's perfect for when I head to bed, I don't like an overly perfumed lotion when I am heading to bed. I definitely recommend this for your purse or bedside table.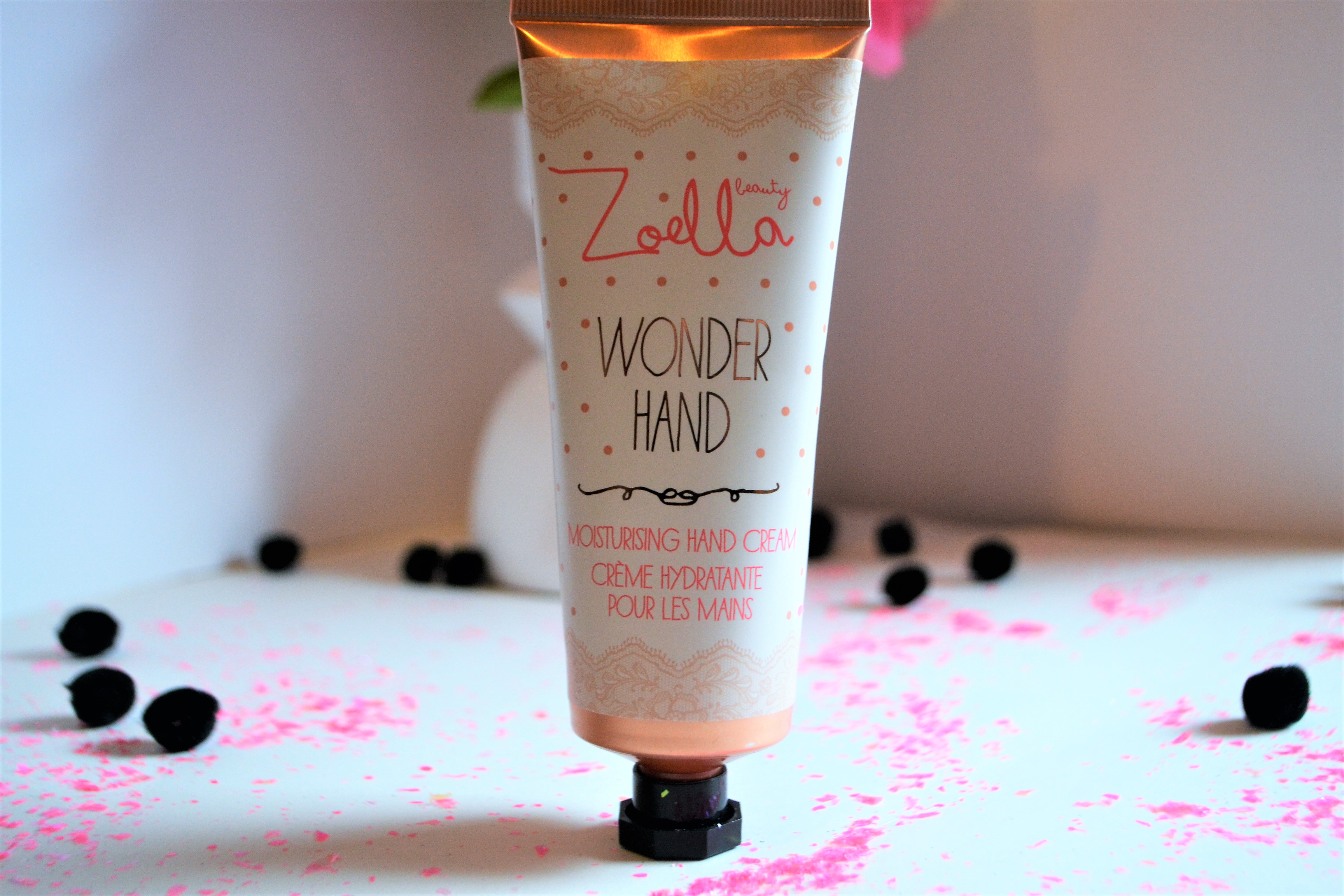 You know I have been diving into essential oils lately, I finally picked up a lavender rollerball from my local co-op. I have wanted to try topical oils, but the idea of having to dilute it myself sort of scares me. So this pre-done rollerball is perfect for me! I apply it on my temples, nape of the neck, and wrists every night before heading to bed. It is gentle and soothing. I have really noticed a more relaxed feel when I am trying to get to sleep since using this product. If you have a hard time sleeping like I do, I highly recommend this! There is nothing more soothing and relaxing than lavender.
I rarely share hair items like this, mainly because I haven't been very impressed with anything lately. This brush is less than $3 and I am LOVING it. So simple and so cheap but it honestly works on my hair like my $15 tangle teezer. I have extremely thick hair that tangles and knots with a drop of a hat. I was shocked how well this did on my hair…brushing was no problem even after a few top knots. I really recommend this if you're looking for a good, affordable hair brush.
In my recent makeup haul, I picked up the Sephora Favorites Lashes to go and I have been loving one mascara in particular, the Tarte Lights, Camera, and Lashes. I think this is my favorite out of the bunch so far, it is honestly, amazing! Just one coat and my lashes look stunning: thicker and longer! I am still trying them all out but this is definitely the one I continue to reach for day after day.
This foundation mix in has been a lifesaver this month!! I was so impressed with how well it worked and didn't manipulate the foundation at all. It is literally white (picture below) and brings any foundation to a lighter shade. I have a tendency to get foundations that are too dark for me and now it doesn't matter! I love this stuff, its a dream product. And I am so impressed that it hasn't made my foundation splotchy or anything. The foundation works just as well with it mixed in.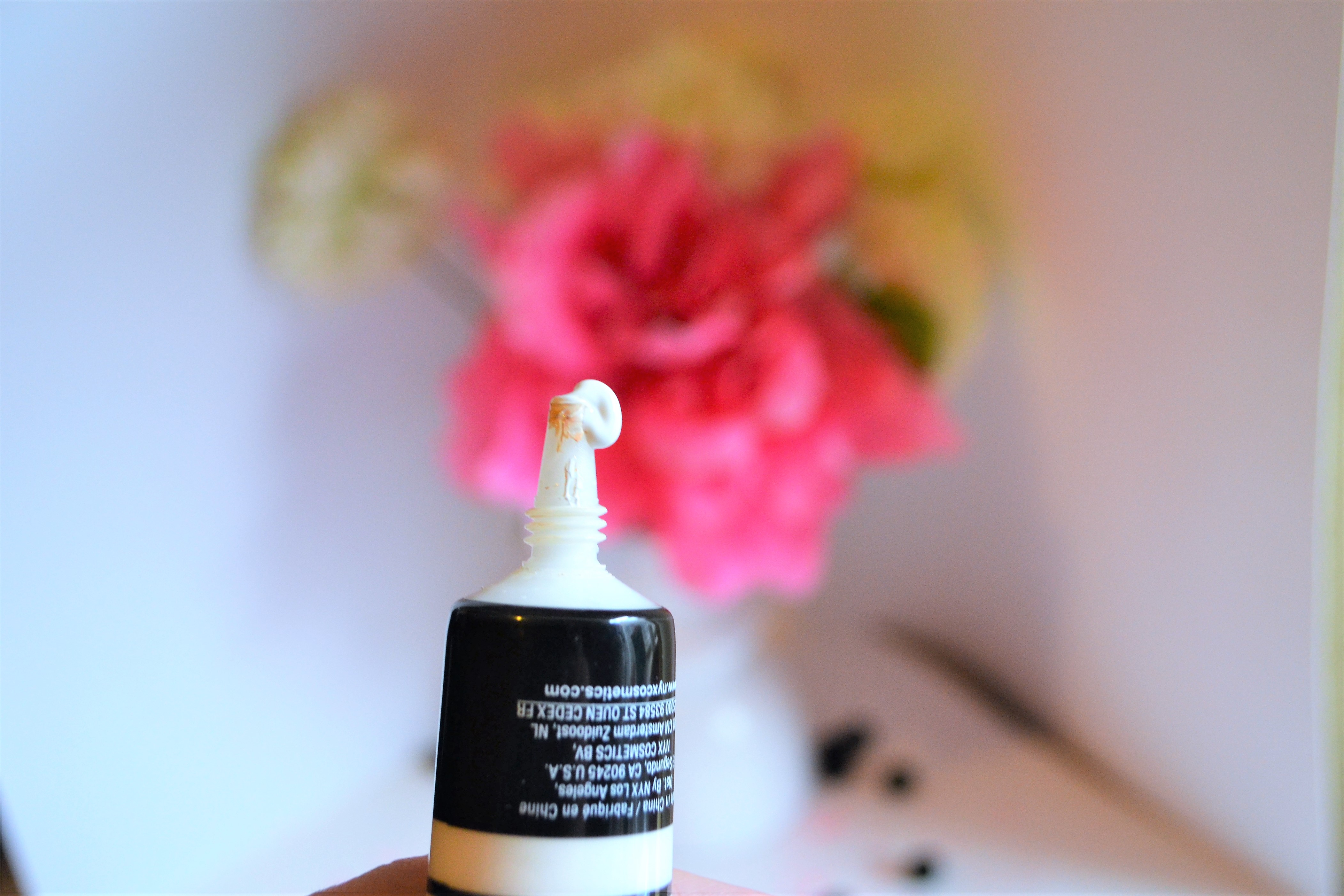 What have you been loving this July?? Let me know some things I need to watch or try! I'd love to hear bout some new favorites!! Also check out my makeup haul because I have used all those products all month as well!