Hello friends!! I hope you have had a great week and are ready for a fun and relaxing weekend. I am praying to be in our blowup pool most of the weekend and watching the Great British Bake off on Netflix.
Can you believe that it is already July?? This year is truly flying by for me. But the end of a new month and the start of a new one brings about my favorite kind of posts…monthly favorites!
I have been doing these posts for over a year and a half and I still love doing them. I hope you like reading them as well. For this month, I have some great things to share! Shall we get on with them?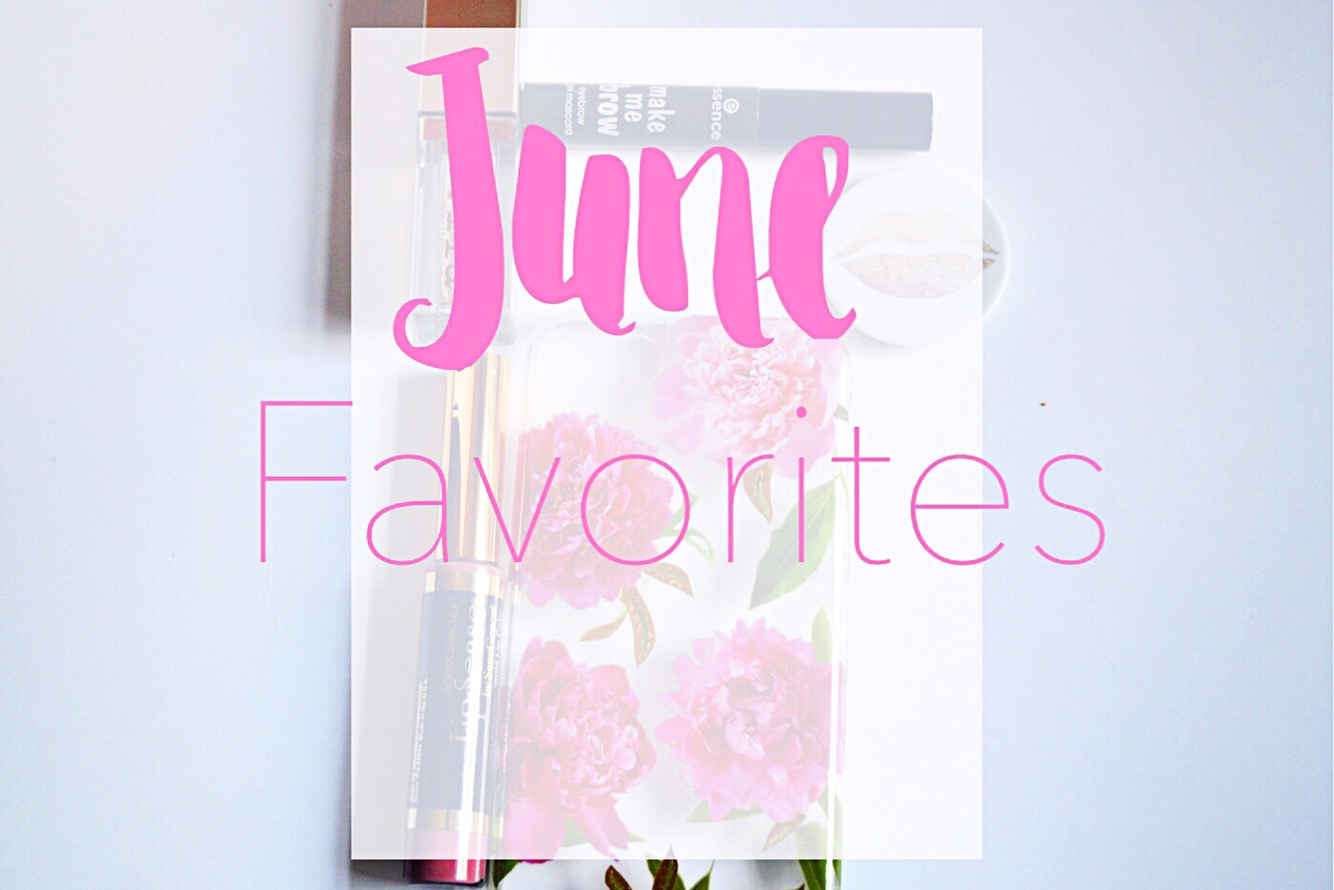 If you have never used a PopSocket, you are missing out! I have two that I alternate on all of my phone cases because I love them so much. They help me hold my phone and set it up for videos or pictures. Some think it's useless but I love them too much not to keep using them! They are so handy to have! Amazon sells many different colors, patterns, and designs. I bought this lips one for 9.99! I only wish the gold was a little brighter!
I am in LOVE with this line of liquid eyeshadow from Stila. They are definitely bright and glittery! I have loved the shade Kitten Karma this month; it is a gold-y neutral color that looks perfect with anything. I will say they are definitely not something for everyday wear, by any means! The glitter is very intense but they are a fun shadow for parties or nights out. I wore this for my 800 Instagram followers photoshoot and it would perfect! I will include the close up of the eye look.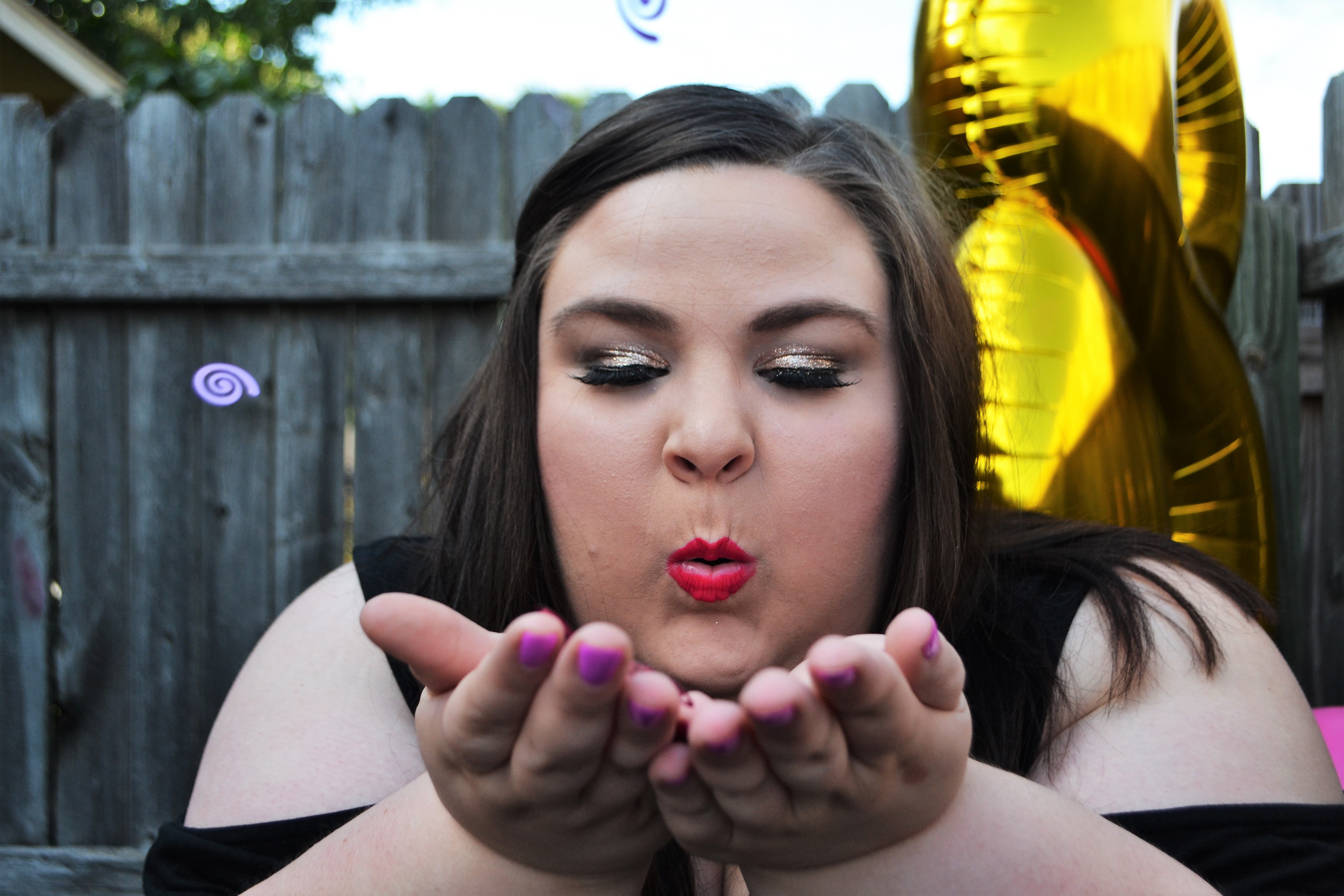 I purchased this phone case from Charming Charlies for under $10! It is actually supposed to be for an iPhone 7 and I have a 6…but it fits!! The only difference is the hole for the outer camera but its a clear base case so it doesn't change anything really. The case is beautiful peony like floral in various shades of pink with little touches of metallic gold. I usually use the gold lips PopSocket with it too. It has all my favorite things: flowers, pink, and gold so I had to get it! Charming Charlies has really affordable phone cases, I suggest going to look!
I had previously tried this eyebrow gel but in Soft Browns and it was just too light for me. It actually counteracted with my pencil I used and made my brows look much lighter than they are in real life. So when I saw that Ulta had the darker brown shade in stock, I knew I had to pick it up. The color is spot on for me! I am still learning the best ways to use a gel/mascara for brows but so far, I really love this product. And for only $2.99 it is worth it to pick it up and try! Essence is a brand I am really loving at the moment.
My beautiful sister bought me this for my birthday and I have just been obsessed with it since then. I cannot get enough of pictures with it and deciding what to post on it. It was from Hobby Lobby and honestly the best one I have seen so far. I have been wanting one of these for a while and I am thrilled to have finally got it! It is a nice big size, perfect for decor and blog photos! I am excited to keep buying accessories for it and inserts!
I still need to do a full review on Lipsense, in fact, I will try to do that next week. But so far, I am really loving this shade this month. I am so glad I purchased it! Goddess is a perfect everyday pink nude color. I would love this with almost any outfit or makeup look. It is a great summer color but would work in other seasons as well. I will include a picture of it on so you can see the color well.
I bought this beauty for myself for my 25th birthday. You know how much I am in love with Kate Spade bags. I bought this on sale + an extra 30% off! I will be soon doing a review of my KS collection and some tips on how to get it at a really good price. This Ella has a shoulder strap and a longer one. It has a rounded bottom with a zipper detail. The color is amazing: pale rose, grey-purple, black, and finished with gold hardware! I consider this a perfect size! Not too big, but just big enough to hold everything I need in a purse. I believe this is now sold out but I have linked her store, because there is always something you can find there!
What are all your favorites from this past month? I would love to hear! See you Sunday with another fun post! XX