Summer!! It's HERE! While I only love it for a short time, I do love summer. June is my favorite month. It's my birthday month…and it's not toooooooo hot here in OK yet. (And by that I mean it's 90s not 100-110)
Whether you have a fancy pool, a kiddie pool, or a hose, you have to have some water fun in the heat of the summer days. This year, I wanted to share all my favorite essentials for a perfect summer pool party. Hey, even for a party of one! Let's celebrate summer with a pool party post! Who's ready?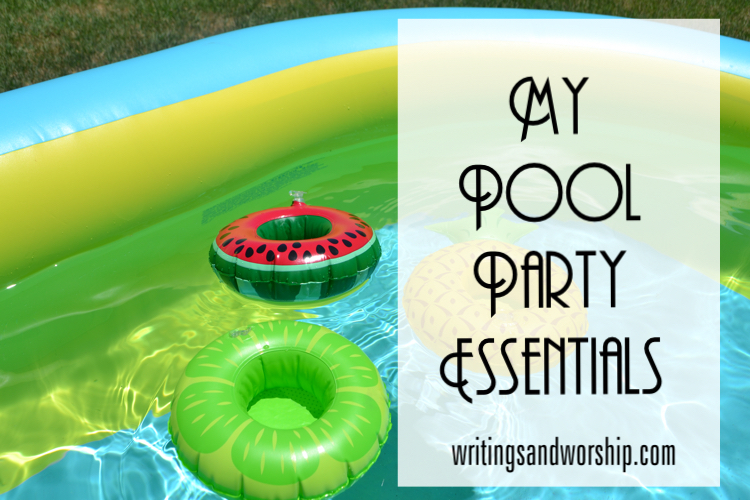 Today is all about My Pool Party Essentials! Everything I need for a fun day outside beating that hot summer heat.
A Pool
I know this seems obvious, but my first essential for a summer pool party is, well, the pool! I know everyone is on different budgets, so it doesn't even matter what kind of pool-just something to get your feet wet in and enjoy! The pool I bought was a $26 blow up pool from Amazon. It is a square so there is four corners to lounge in and it's like 7 feet long! I love this Intex swimming pool.  But Walmart and target sells many options as well. Honestly there are so many that no matter your budget, you should be able to get a little something!
A Beach Ball 
No pool party is complete without a beach ball! Always fun to kick or toss around, and it just seems to make the beach feeling a little stronger, am I right? I purchased this Aquarium Transparent Beach Ball that is also from Intex. This particular beach ball was from Amazon for $6! It is clear with some decor on the sides and a bright pink blown up crab in the center! I loved the different colors and theme of this ball; I had never seen one similar to it. It adds such a fun aspect to your pool party!
Sunscreen
I used to be one of those that never bothered with being very intentional with my sunscreen application; until my mom had skin cancer a few years ago. While it wasn't sun caused, I still need and want to be extremely careful. Therefore, sunscreen is a huge essential for any pool party or outdoor activity. I prefer the Sport Continuous Spray and I usually just buy the Walmart brand. I use at least 30 SPF if not more! I do like to tan, but not burn and I need to be safe!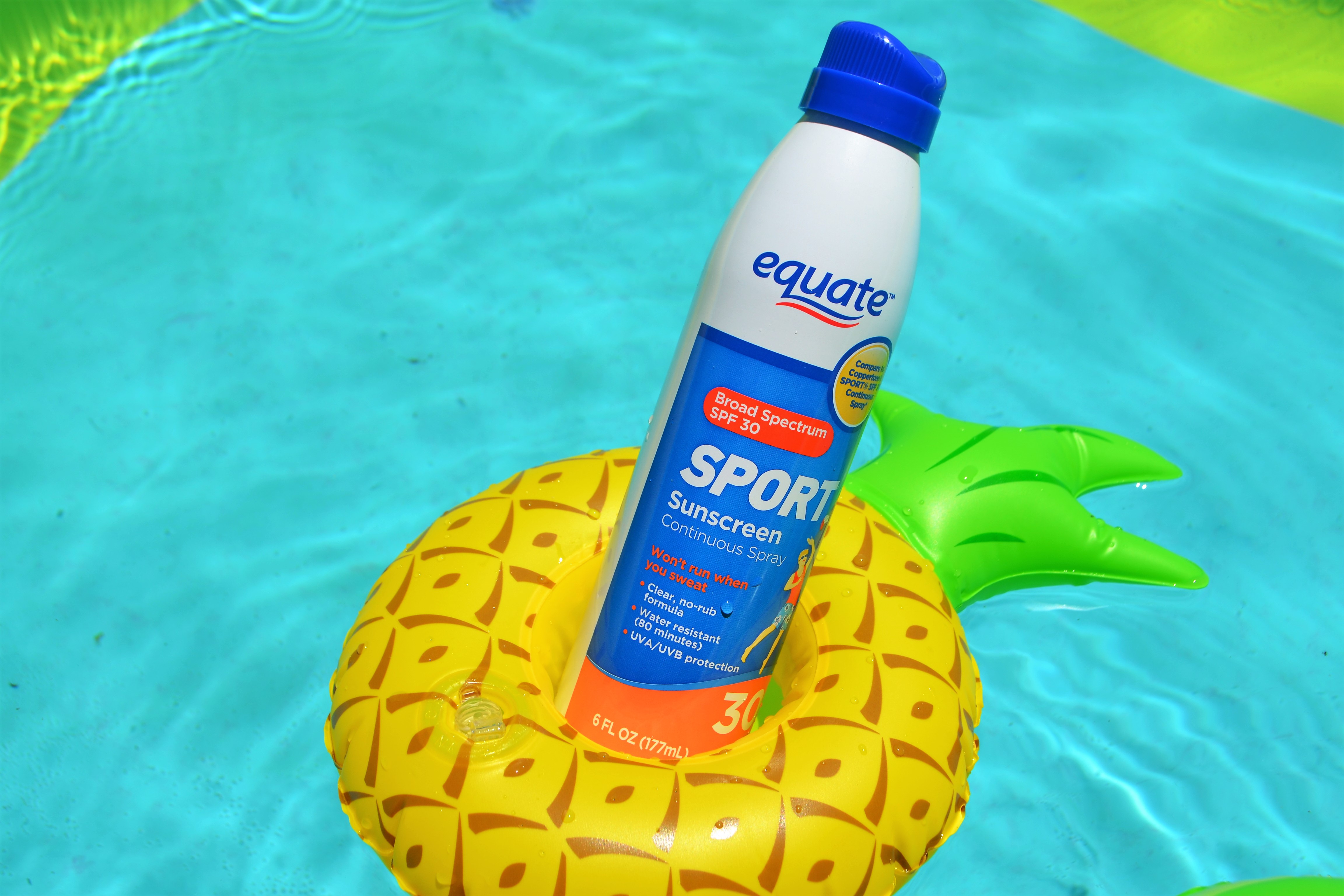 Floatie Cup Holders
Ok, maybe this isn't part of your pool party essentials, but it is definitely one of mine! I am obsessed with the floatie craze! But sadly because of the size of my pool, I can't use a full size one. Luckily I found these equally as cute, cup holder floaties! They have donuts, palm trees, flamingos, and probably many more! I purchased a three set of fruit ones that came with a watermelon, lime, and pineapple one. SO CUTE. I bought these from Bed Bath & Beyond for $9.99, a total steal!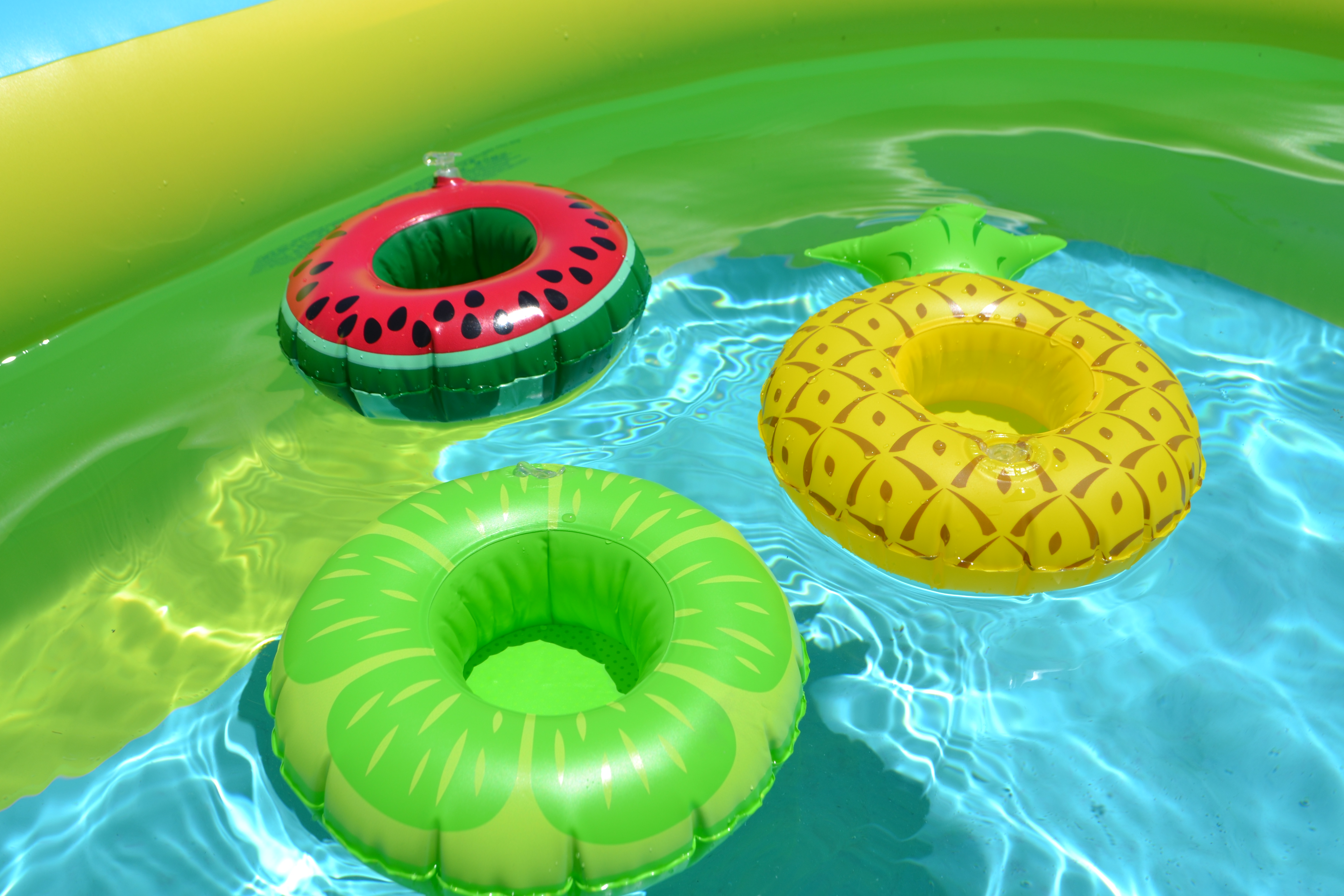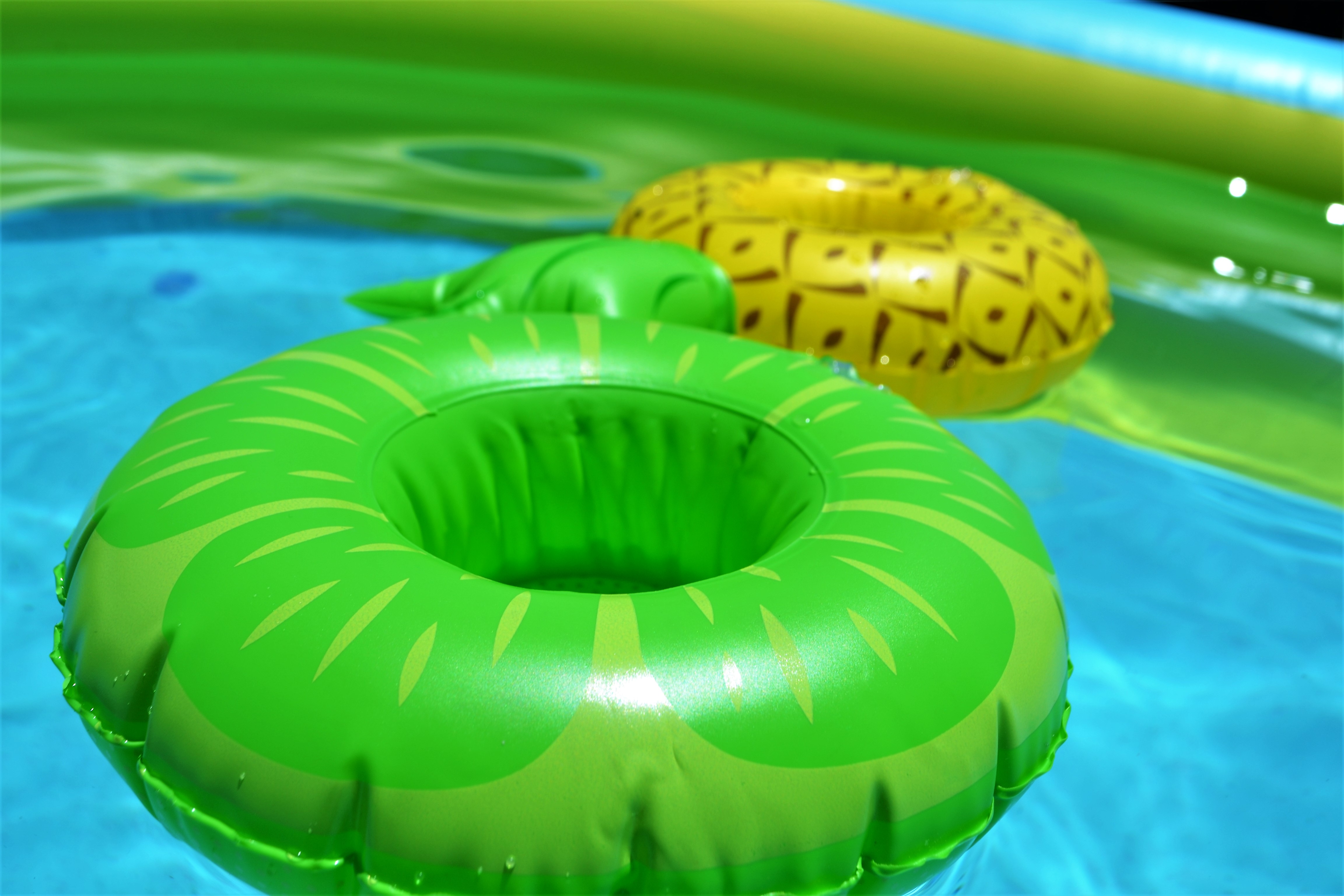 Cold Drinks
I love a cold, crisp drink on a hot day! I try to drink mostly water at the pool, because of the heat, but I do love San Pellegrino Sparkling Beverages. They are so light and I love the fizz. But really any cold drink that is your favorite would work! I also love lemonade or a nice ice tea. As long as it's cold, it's great for a pool party!
I will add, I try not to drink something with to much sugar in the heat. I don't want to get sick!
Popsicles
Whatever your favorite cold treat is, it's an essential for a pool party in my book.  My favorite right now is fruit Popsicles because they aren't heavy and are so refreshing! I am loving the Outshine Fruit Bars in berry or lime. In this Oklahoma heat, they won't last long, but they are worth the melting! What is your favorite cold treat on a hot day? Whether it's frozen fruit, popsicles, or ice cream…I consider it a pool party must-have!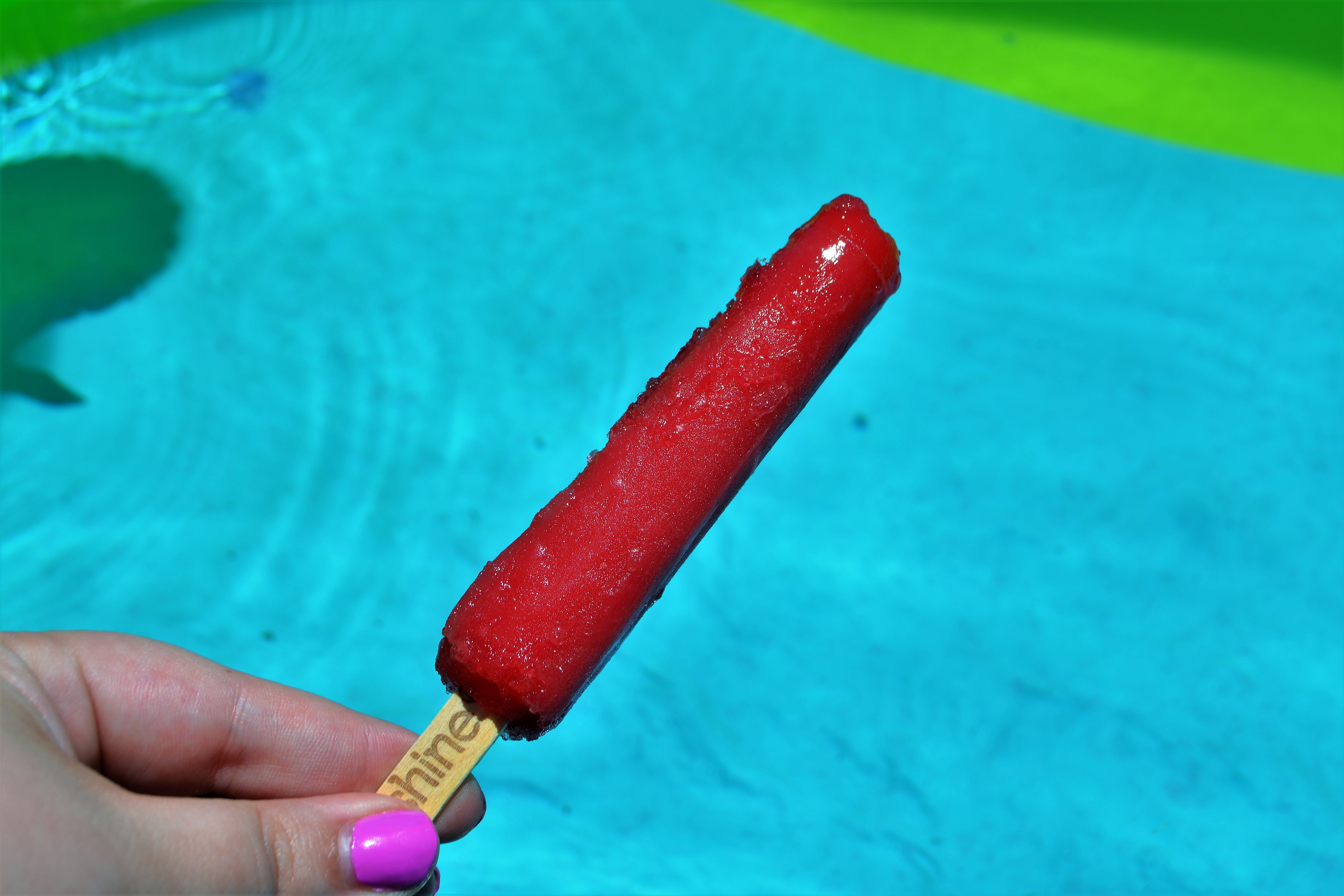 oh, and maybe share a pupsicle with your cute pup too!
What are YOUR pool party essentials? Did I leave something important out? Let me know in the comments what you love to have around during a fun day in the sun! XO