Shirts, arts, necklaces, etc. I am loving some fun and personal shops right now. I love supporting small businesses and boss gals as much as I can. Why shop mainstream when you can support small companies and families!
Today I wanted to share some of my favorite companies/shops that I am crazy about right now! Most of these I have found through blogging and social media, so I am excited at the opportunity to share these awesome companies with y'all. Save your money! You'll need it to buy all these goodies. Shop small and support these awesome companies!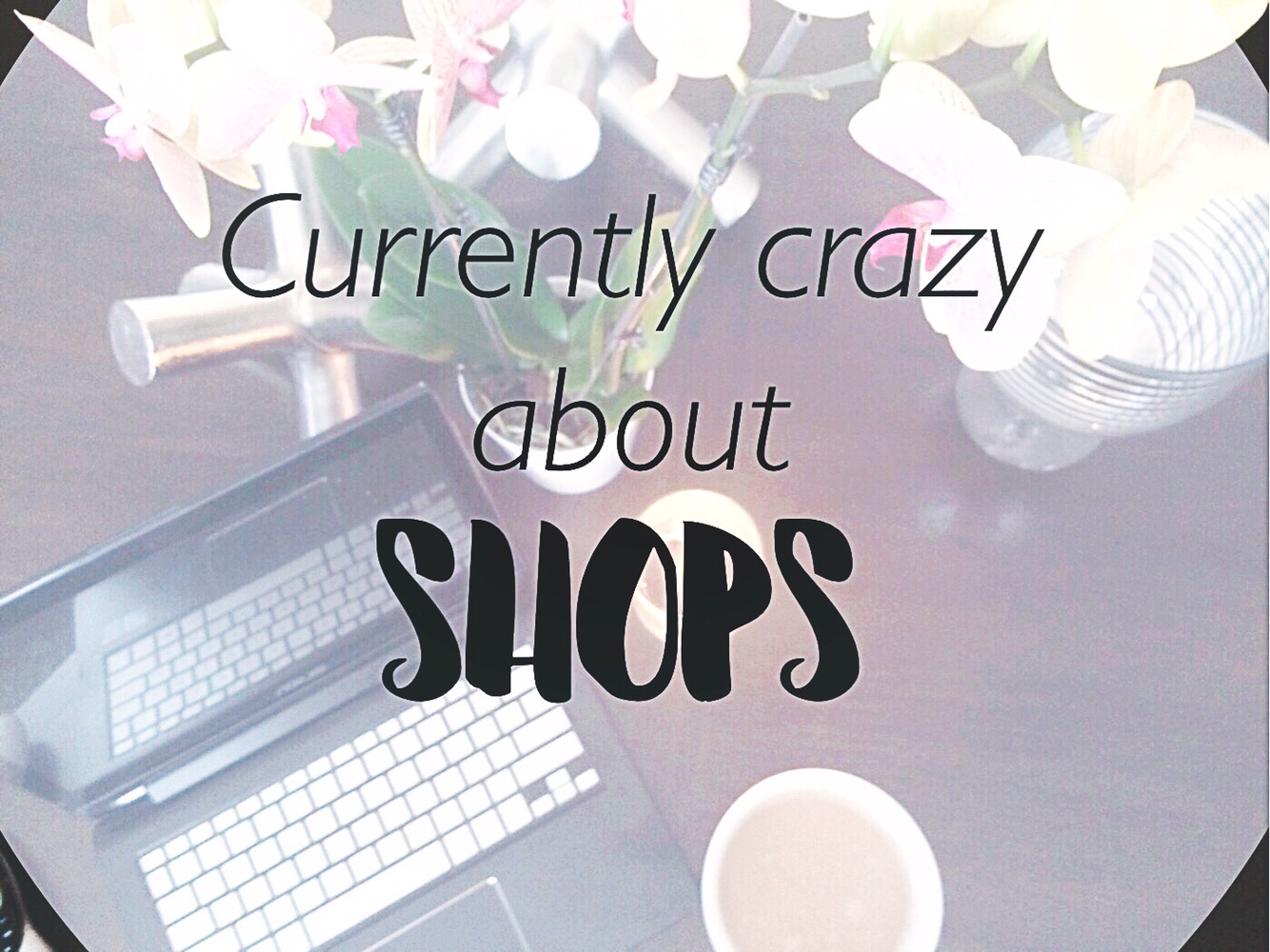 Elly and Grace sell "Christian t-shirts that uplift and inspire." They sell women's shirts, baby clothes, little girls shirts, and some accessories. These are so inspiring and uplifting all while being so stylish and comfy! Some of their shirts say "created with purpose," "it is well with my soul," and "all I need is coffee, coffee, and more coffee."
One reason I love this shop is because they aren't just providing women with cute clothes but uplifting and inspiring encouragement on each of them. They also have a blog that you should definitely check out! They can do custom orders and are very accommodating.
Follow Elly and Grace on Instagram!
If you are an art lover, you must check out Maranda's Society6 shop. She is a painter, photographer, and creator extraordinaire. I am crazy about her shop because it is full of paintings, prints, and phone cases that are packed with color. You know I love my bold colors and Maranda's pieces are bright and beautiful.
She sells prints, laptop skins, bags, phone cases, paintings, cards, and more! There really is something for everyone. I love her abstract paintings…I need to buy one ASAP!
Follow Maranda on Instagram!
Wood and hand-lettering are all the rage right now and Marking Remarks does an incredible job! I was sent these amazing "Mr and Mrs" signs for my photography business and honestly, they are my current favorite prop right now! Here is a little sneak peek at her work. 
These signs are handmade, hand engraved, and such great quality. It is real wood with beautiful script on each of them. They do planter boxes, signs, growth charts, maps, and more! All wood signs are totally worth every penny and very inexpensive for the work they take. If you are looking for a sign to spice up your house or wedding, look no further! And photographers, these would make great props!
Follow Marking Remarks on Instagram!
The tag line reads, "Hand crafted accessories for ladies and littles," there is no more perfect explanation of these adorable and trendy accessories that Cheryl makes! She makes hand crafted necklaces that have inspiring and cute either decor or wording on the pendant. Some have lace, some have floral print, and some have little animals but all of them have a creative touch you can only get from shopping small!
My favorite (at the moment) is a pendant with the print "it is well, with my soul" in beautiful script lettering. This shops items are inspirational and beautiful. A perfect gift for women and girls of all ages. Cheryl considers her pieces as "vintage feel with a modern edge." Most necklaces are under $15, which is a steal!!
Follow 4th Generation Designs on Instagram!
Alifya creates beautiful prints for your home or office. They have a beautiful whimsical feel and feel just like you've bought a high priced painting! Printable art is very popular right now and Alifya does some of my favorites that I am crazy about at the moment.
Alifya does brilliant work with watercolors and acrylic that she makes into prints for easy access! Flowers, perfume, and you name it! She takes ordinary items and makes them beautiful! Most of her prints are under $10 so they are very affordable and a great way to shop small and support these creative friends of mine!
Follow Alifya on Instagram!
Shop small today and help these amazing creators I have mentioned! I am thankful to have found these ladies because they continue to inspire me to create even more for y'all.
What shop sounds like your favorite?? Let me know in the comments!