Hello Hello!! I hope everyone is having a fantastic Monday and if not, cheer up! It is Easter week and I am just so excited to spend this week reflecting on the crucifixion and resurrection,
Today, I wanted to share my first impressions of some recently purchased beauty products! I did a small little haul at Ulta the other day and grabbed some newer products and some old ones that everyone raves about that I have never tried. So fair warning…I am a little late to the game on some of these products!
I have only been using these for a few days/weeks so this is just my first impression but I wanted to share my thoughts on my recent mini haul! Here we go!
This is one of the things that I am late to the game on, whoops! But I finally hopped on the Essence train because I had been hearing such amazing things about their products. I also knew that their products are dupes for high priced counterparts. I've heard that this Pure Nude Highlighter dupes for a MAC highlighter and some others. So far, I love this. It is a perfect everyday highlighter. It isn't too overpowering or holographic at all-in fact, it is extremely natural on my pale skin. The price was less than $5 at my local Ulta and I am so glad I picked this up.
Once again, I knew that this was said to be a dupe for many high end brow gels such as the Benefit Ka Brow and Gimme Brow. My brows had been getting a little crazy lately and I really wanted to try a gel to hold them in place for long days. At just under $3, I knew I had to pick it up and try. I bough the 03 Soft Browny shade. I will say, it's a pretty light brown. My store only had this color so I thought I would at least try it. I would prefer a darker color however. I'm still learning how to use a brow gel/mascara…so it has been interesting. But the more I work with it, the more I love this product! I wish my Ulta sold even more Essence products.
I am always up for buying a new lip color! I have very few matte lipsticks so I wanted to pick one of Maybelline's matte colors up. This was a bit of a different color for me, it is a mix of pink and purple and very light! I think it'll look great for spring though. So far the matte formula is just as great at Maybelline's other lipsticks. It isn't too drying on the lips and still feels creamy while still being matte.
Hello shimmer!!! This palette was only $14.50…I couldn't say no! I have no idea who Carli Bybel is…I have never watched any of her videos but boy did she and BH Cosmetics put out a great palette. This palette includes 14 eye-shadows with a mix of shimmer and matte and 4 highlighters. I will say, the highlighter colors are very dark. I can probably only pull off maybe 2-3 of the 4. But the others would make great eye-shadow colors! The colors are beautiful nudes with a few plum shades mixed in as well. This palette is SO SOFT and buttery. I was amazed at the feel of them considering the low price. I am overall loving this affordable palette!
Darn those sales they get you with at the checkout….
This was a last minute purchase as I paid because I could get it for only $3.50. They said that this is perfect for re-hydrating, priming, and setting makeup. You can also use it throughout the day. I am out of my setting spray as well, so I added it to my haul. I love this spray so far! I know nothing about this brand, but so far, I am very impressed. It is gentle on the skin and works with all skin types. I have loved using it so far! Have you ever tried this brand? Let me know what you though of it!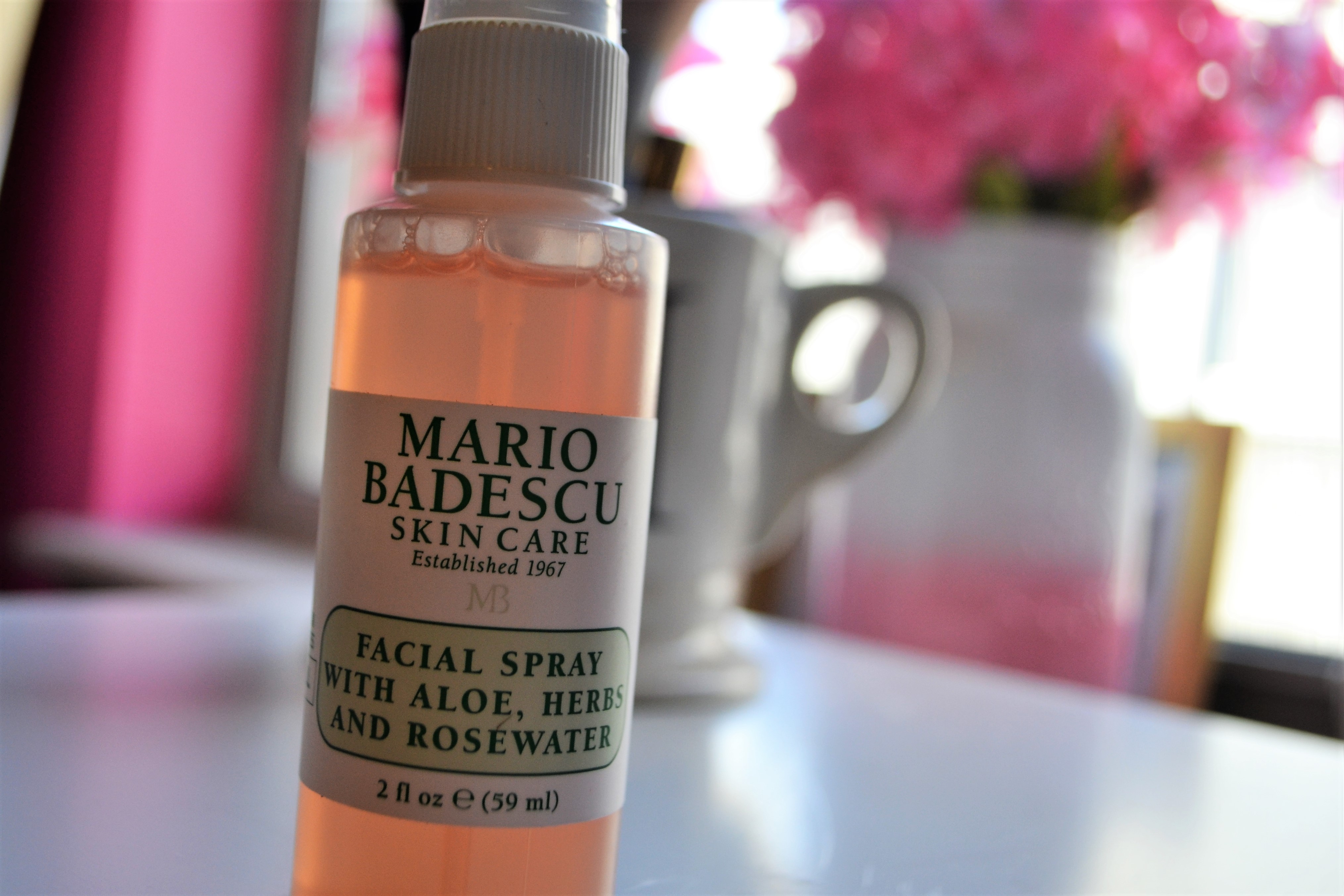 Well that is my mini haul!! Stay tuned for some great Easter posts the rest of the week.
Have you tried these products? Let me know your thoughts in the comments!! XO