If you follow me on any social media, you will have known that I was recently on a mini vacation to beautiful Colorado. My mom, sister, and I set out on a road-trip to attend a family friends wedding.
I had previously been to Colorado on a youth choir trip years ago but never got to really experience it. While we had limited time to really explore, we used every minute we could to take in all this beautiful mountainous state.
I, of course, had to share a few of my favorite shots with ya'll. I love photography because I let to share a little glimpse of what I saw-what I enjoyed.
First off, I will never get tired of seeing the gorgeous mountains in the far-off skyline. God creates such spectacular things and I am so amazed that He created them just by speaking.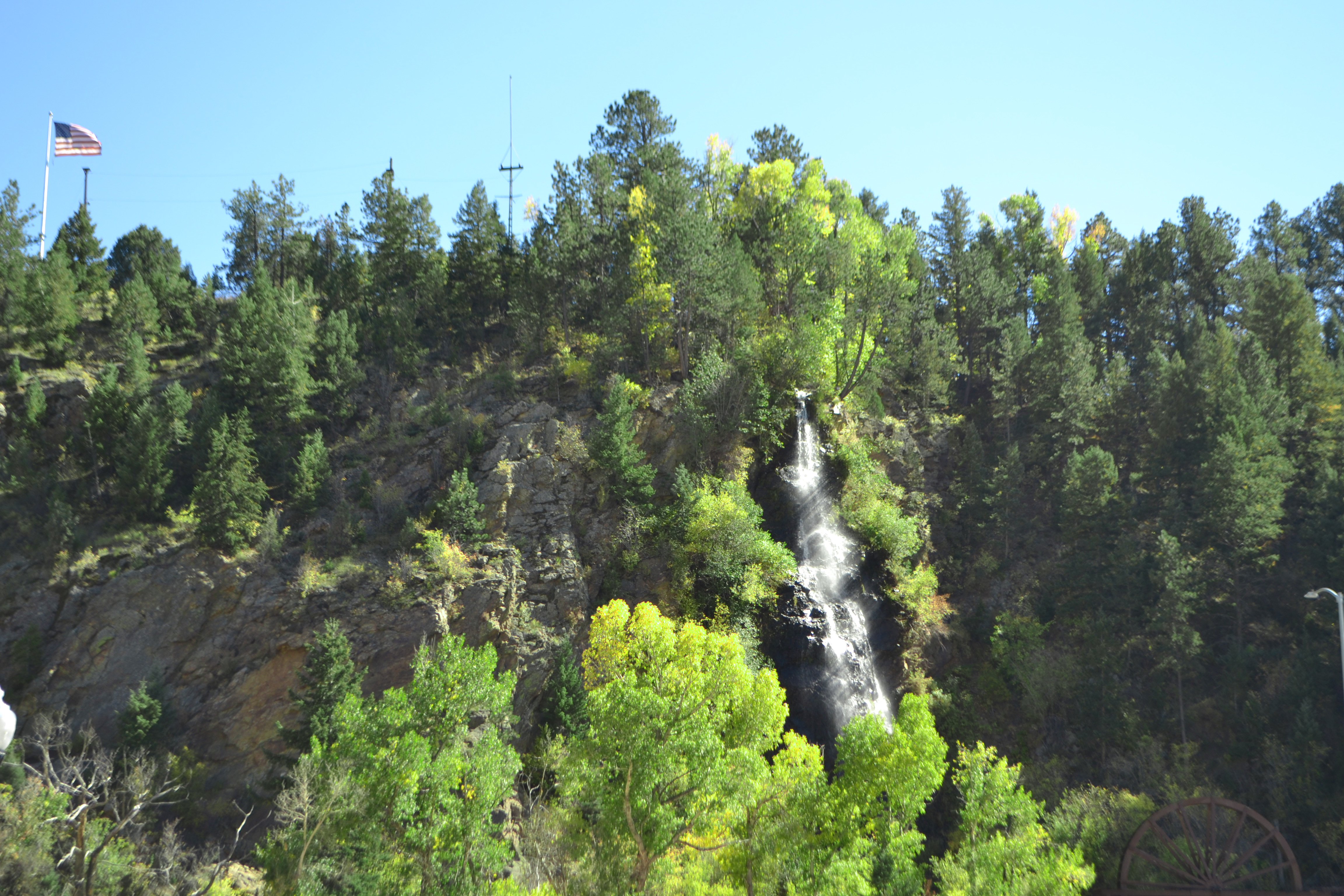 We visited cities such as: Parker, Denver, Idaho Springs, Littleton, and Aurora. By far, Idaho Springs was my absolute favorite. It is a tiny town in the mountains most known as a great spot for tourists. It is also home to Beau Jo's which is a great pizza place that was featured on Diners, Drive-ins, and Dives.
The main street in Idaho Springs is an adorable old town feel with numerous local shops that you can pop into and buy a souvenir, homemade candy, or a good coffee. One thing that I LOVED was the fact that the local coffee shop had a new (for me) San Pellegrino flavor for me to try! It was grapefruit and it was delicious.
We stayed in Parker and on Sunday we stumbled upon a little farmers market. I jumped out of the car to see what I could find! Local honey, homemade jam, and a giant fresh pretzel were the things I purchased! Talk about stumbling upon a little piece of heaven. That pretzel was the best thing I've had in a while!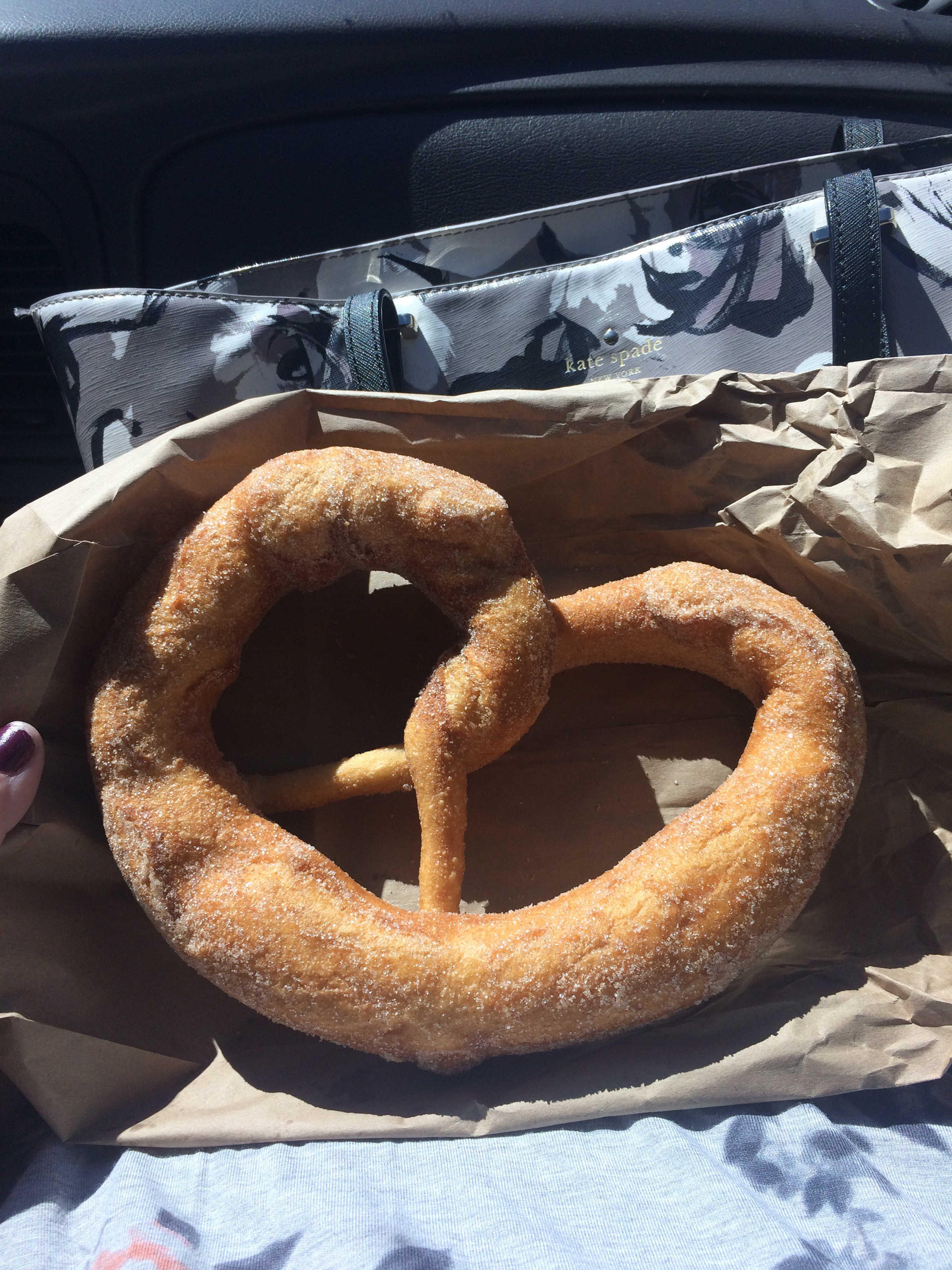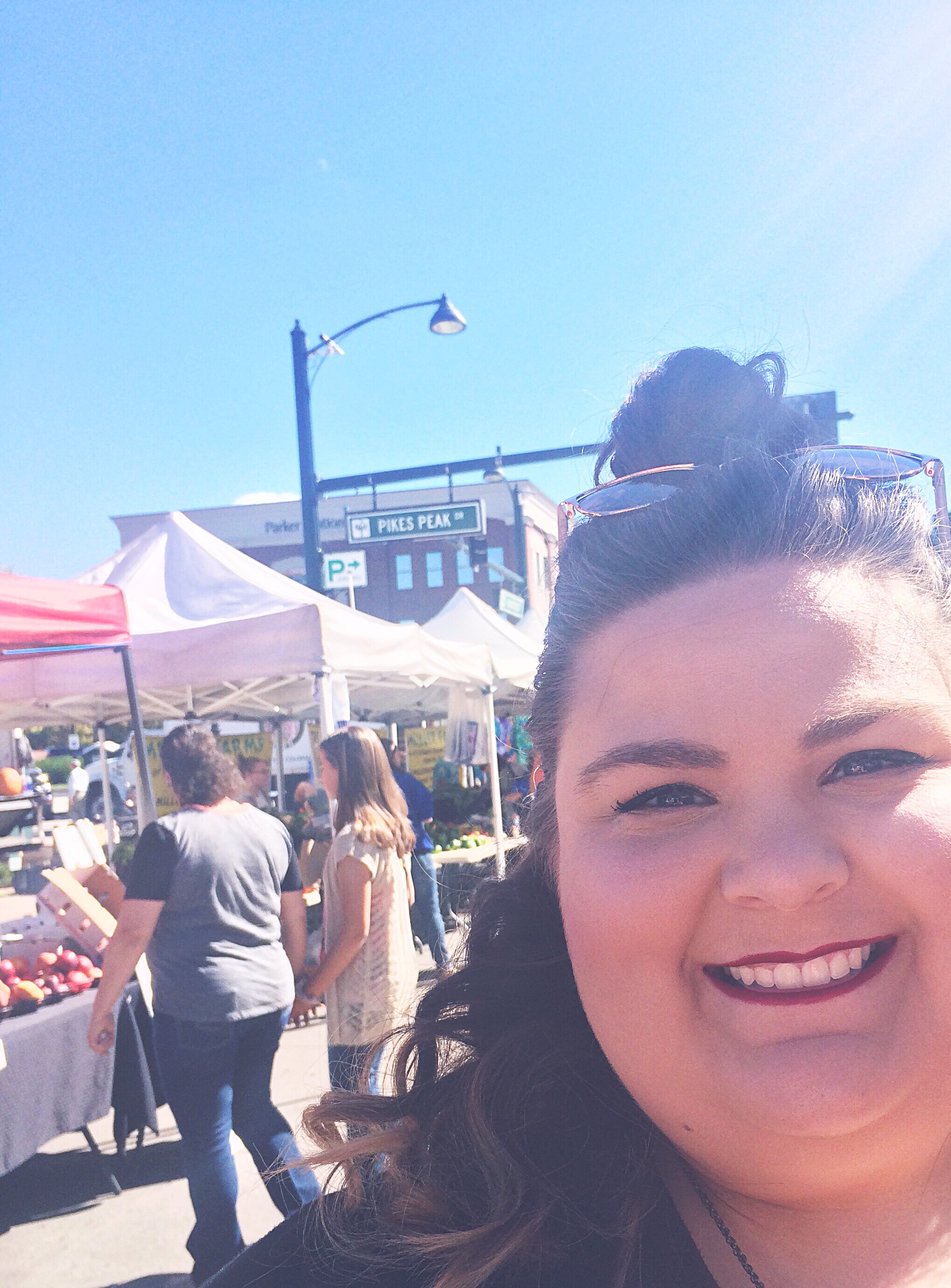 Another thing I loved about Colorado was all the beautiful greenery, scenery, and the fact that we stayed at an Air BnB on a horse farm. There were brightly colored flowers every where I turned and the horses pen was literally out of our living room window.
It had been forever since my mom, sister, and I had been away together. There is no one else I would rather go and explore with than these two. This was the best trip and I hated coming home-but all good things must come to a end. I might share a few more thoughts and glimpses of my trip at a later date, but for now, I hope you enjoyed so far.
Also, if you aren't following me on social media, you should be! Check it out: