April showers bring May flowers! I'm not sure how May will be able to bring any more beautiful flowers but I'm excited to see! Happy first day May friends! It's hard to believe that April has already come and gone.
Today I thought I would share my April favorites with y'all! I've got some candles, makeup, and books for you this month! It's always so hard to narrow down my favorites but I thing I did well this month!
First up, Harry Potter and the Deathly Hallows on Audible.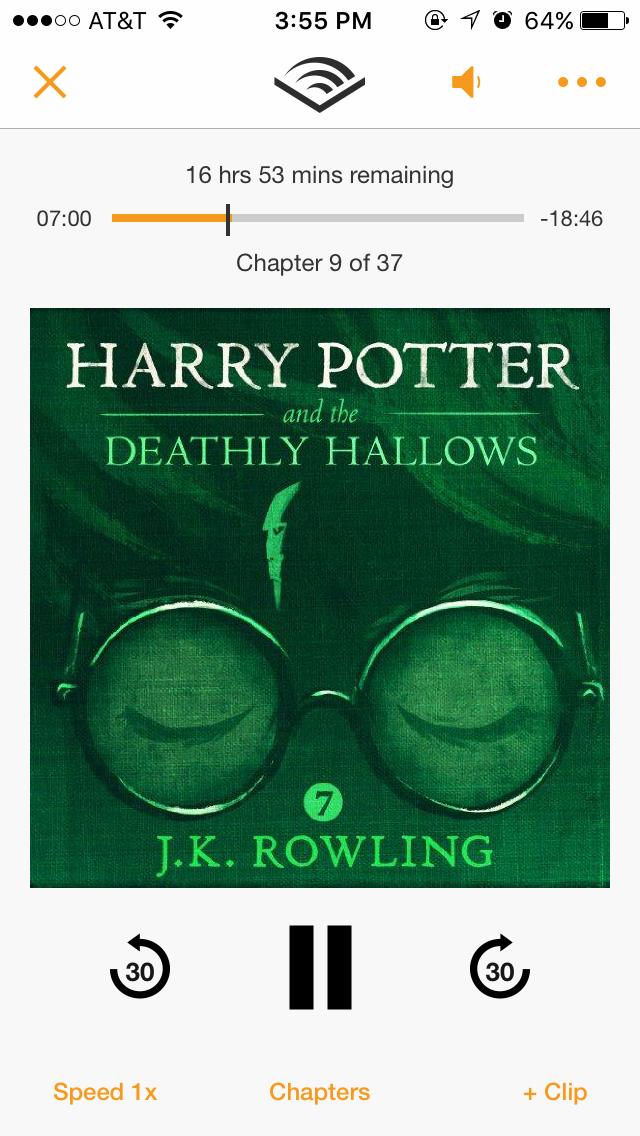 Audible is an online place for you to find hundreds of audio books. I pay $14.95 a month and get a free audio book of my choosing every month. They FINALLY added the Harry Potter series to Audible so I had to get it. The HP series is one of my favorite audio books, Jim Dale does a fantastic job of of reading and giving life to the series. This is by no means a promotion or Ad, I just really love Audible. If you love to listen to books, check it out-it is so worth it!
Take a Breather "Calm" Spa inspired candle (from Home Goods)
This candle is to die for. I love a floral candle that isn't too sweet. I found this at Home Goods, I can't seem to find the actual brand online anywhere, but Home Goods always has these random candles that I can't help but collect. The title "calm" if accurate! I really do feel like i'm relaxing in a spa when I let this burn. I have fallen in love with it this month!
Wet 'n Wild Illuminating Palette in Catwalk Pink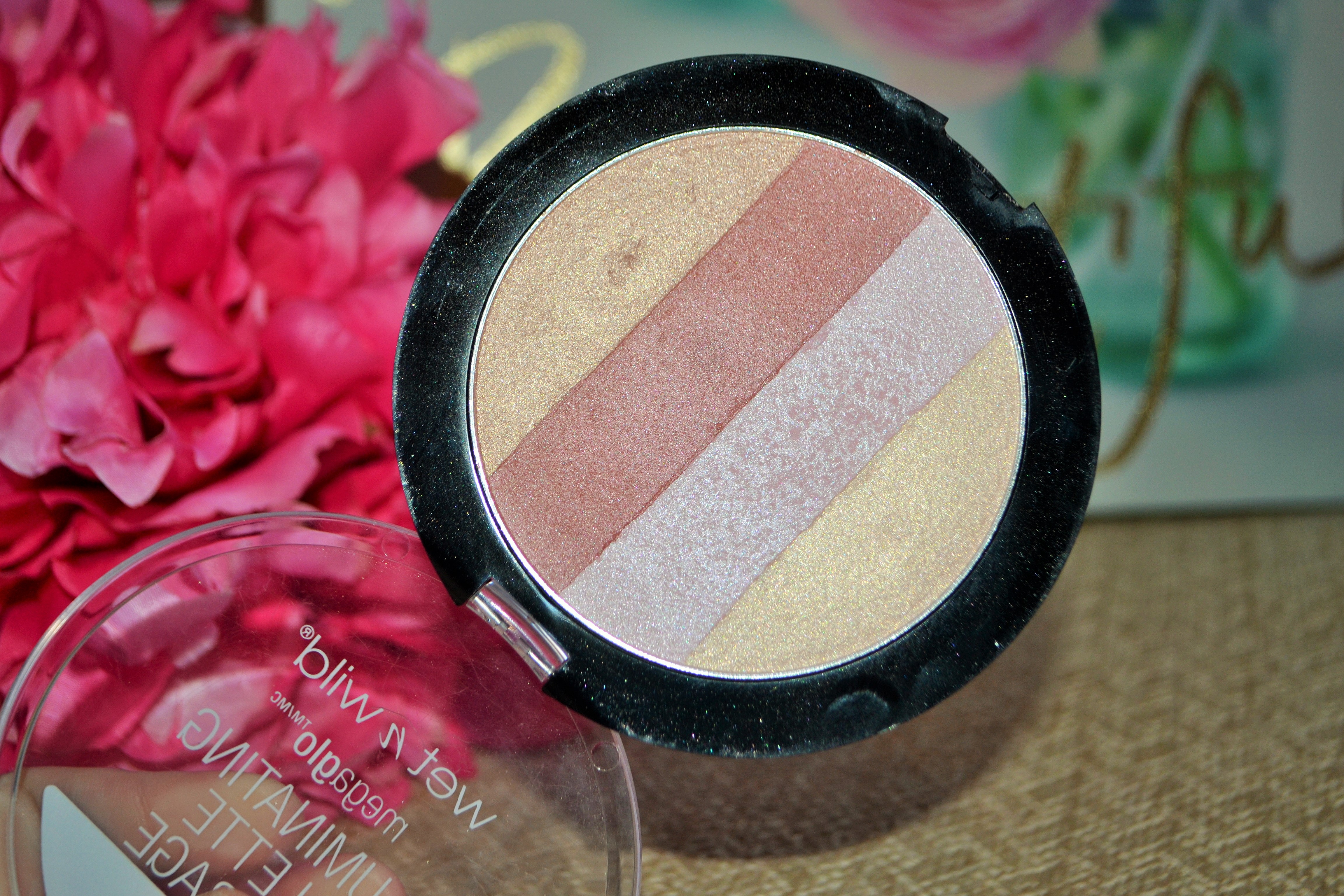 Hello beautiful! This highlighter is under $5 and you would never know. It is such great quality and color pay off that it could easily pass for a high end highlighter. I have used this all month…I can't seem to use anything else for highlight. I love to swirl it around and use all four colors or just use certain ones! Wet 'n Wild is quickly becoming one of my favorite drugstore brands-they are good quality and great prices!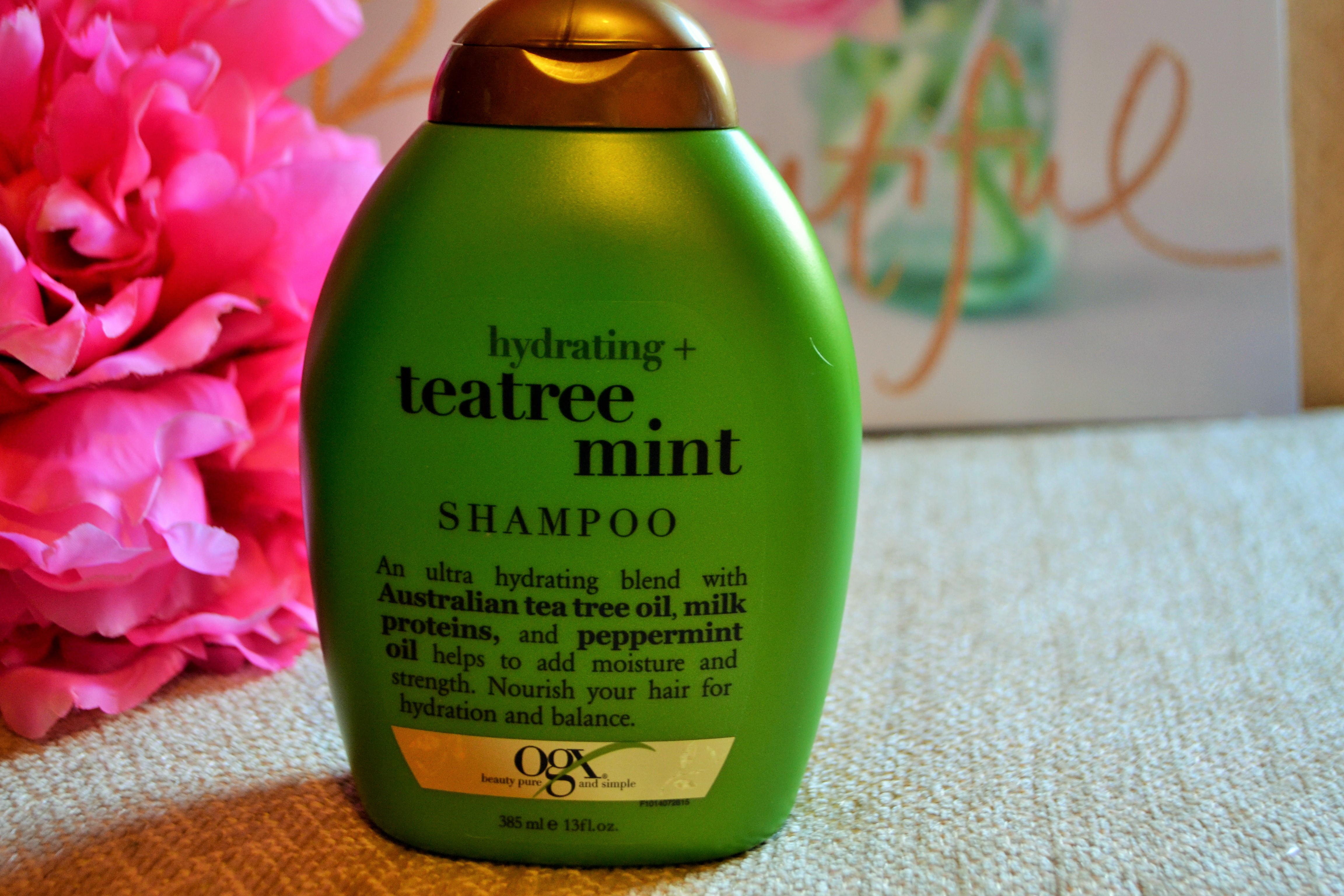 I've talked about OGX hair products before, and this month I have really been loving this Teatree Mint shampoo. I have had incredibly dry scalp lately and this is the only shampoo that seems to keep it at bay. It is hydrating and helps keep my scalp from peeling. The smell is VERY minty but it is nice and refreshing. I will continue to use this shampoo this month as well!
I know, I know, a brush that's good enough to put in my favorites from the Icing store from the mall…I'm serious! This brush was one my mom had an extra of and passed it to me. I'm so glad she gave it to me! It is a perfect size brush for the crease. It is titled "Wide shadow and expert crease brush" and I have used it every time I put on my makeup last month. I was shocked that it was such a great brush! I use it in my crease and to add on extra color to the edge or the lid. All around great brush!
You know I am a big fan of e.l.f products! This liquid liner is amazing for flicks, wings, and for fine lines of eyeliner. This is about the only liner I use because it is THAT good. And, it was only $2. Hello! That is an incredible price for such an exceptional product. I highly recommend this liner.
Too Faced Melted in Peony and Ruby
I have wanted one of these liquid lipsticks for a very long time but at $21 I knew I had to really want it. I finally bit the bullet and bought "Melted Ruby" and then my cousin bought me "Melted Peony." Both have been my favorite go-to lips this month! Ruby is a beautiful pinky-red and Peony is a stunning nude pink. These two are great colors for spring and summer, I have a feeling that they will be in another favorites later this year.
What was your favorites from this past month??